Moto GP – who wants to win?
When the dominant six-time champion Marc Marquez broke his arm in the opening round of the season, it threw the 2020 MotoGP season wide open.
What's followed has been one of the most unpredictable seasons ever and, at times, it's looked like the championship no one has wanted to win
The 11 races to have taken place so far have seen eight different winners, many of whom have won a MotoGP for the first time in their careers.
The championship lead has changed frequently and even now, with just three races to go, forecasting who the eventual champion will be is a near impossible task.
Masterful Mir
No rider has ever won the MotoGP title without winning a race during the season but as things stand, Spain's Joan Mir could well be the first to achieve such a feat, his six podiums so far this year giving him a 16-point lead.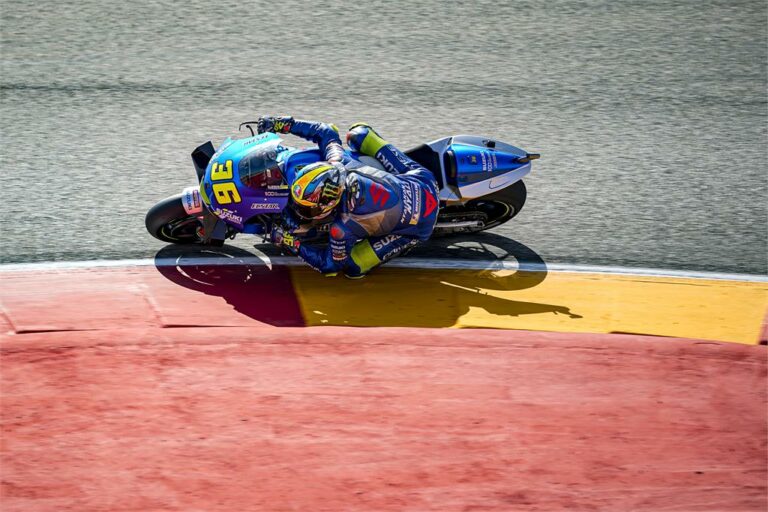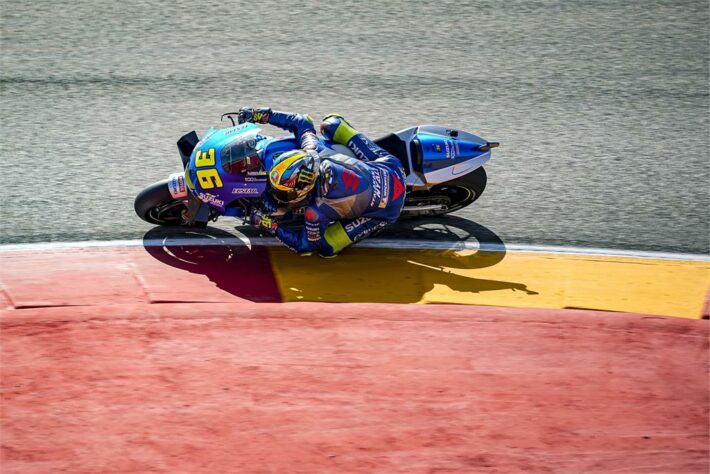 Mir was expected to step up his results in his second season in MotoGP but consistent top six finishes, and the occasional podium, would have been the aim at the beginning of the year, not the title; his more experienced team-mate Alex Rins would have been the one most likely to challenge for the top spot.
However, although not out of the equation after taking first and second in the last two races (he's 32 points behind Mir), Rins' hopes were dashed with injury at round one but although Mir also suffered at the early rounds, failing to finish two of the first three races, he's since gone from strength to strength.
The Suzuki's handling remains superior to anything else out on the grid – witness how well it turned at the final double left hander at Aragon – whilst its speed has also improved. The Michelin tyres have also been favouring the inline-fours and Mir has, at the moment, what no one else has – consistency.
His six podiums is more than any other rider with those results coming in the last eight races and whilst his 14-point lead could disappear at one meeting, he's currently doing everything right on a bike that looks to be the best on the grid.
Fabio falters
With seven podiums in his stunning rookie season, Fabio Quartararo was the man seen most likely to take the fight to Marquez in 2020 and when the Repsol Honda man went down at round one, the Frenchman seized the opportunity by winning the first two rounds, both at Jerez.
However, since then the Petronas Yamaha rider has had what can only be described as an up and down season.
Another win was taken at Catalunya but those three wins are his only rostrums and more often than not he's been languishing down towards the bottom half of the top ten sometimes worse.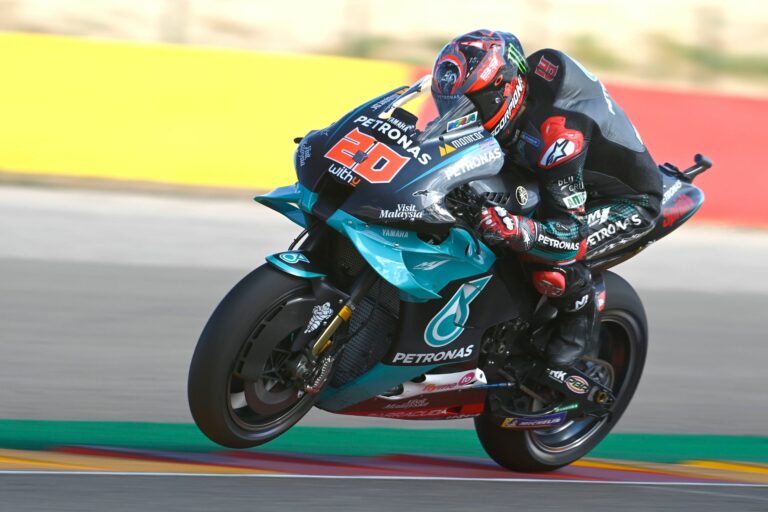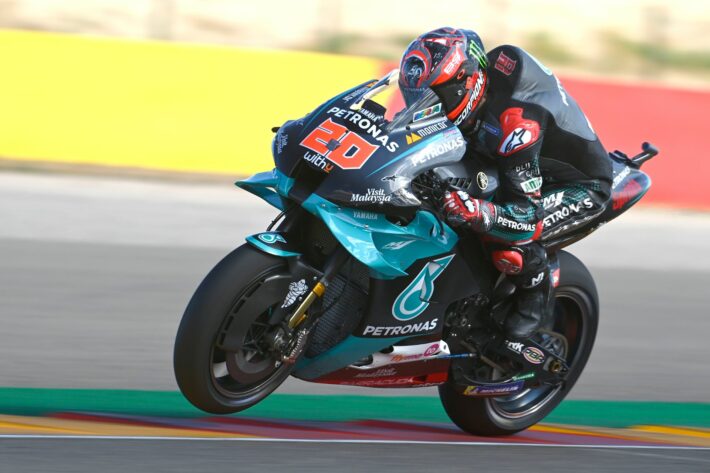 Indeed, take those 75 points out and he's only scored 48 points across eight races which isn't exactly championship-winning material.
The two races at Aragon saw him finish a disastrous 18th at the first, as he dropped like a stone due to a front tyre gamble, and lose the championship lead whilst eighth on Sunday saw him lose further ground to Mir.
The nature of the title race means he's still very much a contender but he needs to improve his form dramatically in the cooler temperatures and also ensure his weekends aren't all about strong one-lap pace in qualifying.
Team-mate Franco Morbidelli has had three DNF's compared to Quartararo's one yet is only 12 points adrift after his imperious victory at Aragon on Sunday.
If you were a betting man, you'd put more money on the Italian right now to lift the title come season's end at Portimao.
Not quite the Top Gun
With three pole positions but only one race win, Maverick Vinales remains one of the most baffling riders in MotoGP. His qualifying speed and position is too often undone by poor starts and poor early pace in the race with his name rapidly dropping down the leaderboard.
The Movistar Yamaha rider has finished ninth or lower on four occasions and, like Quartararo, if you take out the 65 points he's scored from his three podium finishes, he's only picked up 53 points in the other eight races.
Again, hardly the statistics of a world champion.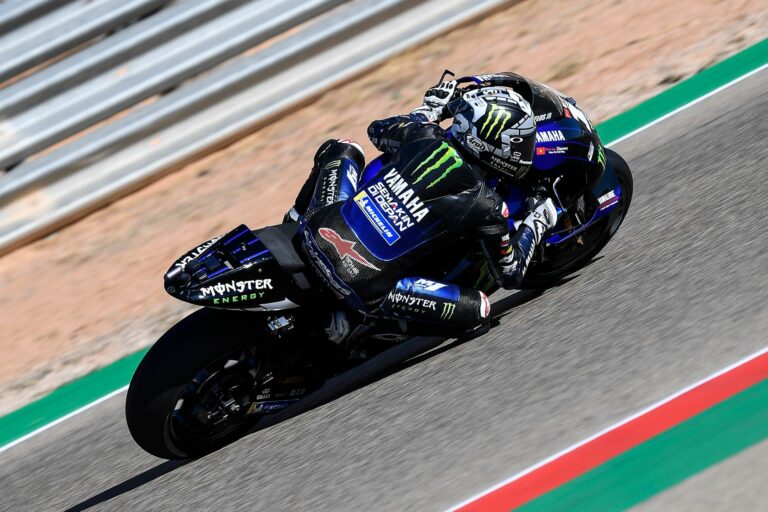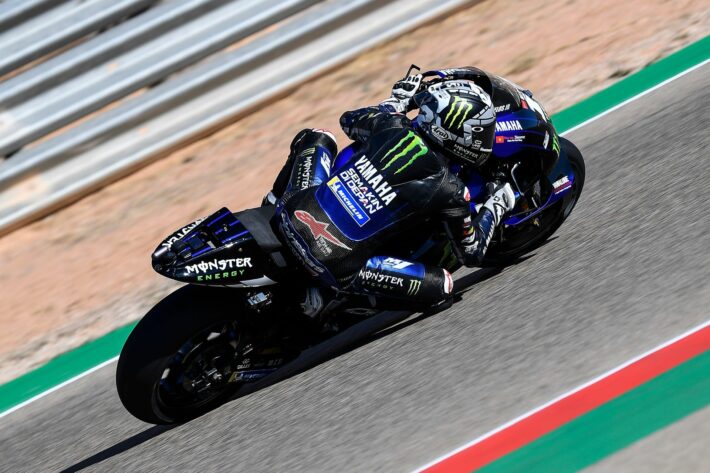 As we've seen before, Vinales seems to be one thing or another on race day – either running at the front or deep in the mid pack battle; there's never anything in between and he's more the King of Inconsistency than Quartararo.
He maintains he's unaffected by pressure but that appears to be his problem, which it shouldn't be as 2020 is his sixth year in MotoGP.
Poor starts and failure to get his elbows out enough in the early stages also affect his race results and are problems that need to be rectified in the final three races if he's to have any chance of the title.
The 19-point deficit to Mir can soon be overcome but only if he ups his game – and fast – and proves he deserves the status of Yamaha's number one rider.
Heartbreak for Dovizioso
Another rider who would have been expected to take full advantage of Marquez' misfortune would have been Ducati's Andrea Dovizioso. Runner-up in the Championship for the last three years, Dovi would have felt his time had finally come.
But whilst he too is very much in the thick of the battle, it's been a dismal season by his high standards with only one win and one more podium to his name across the season as he continues to struggle with this year's Michelin rear tyre.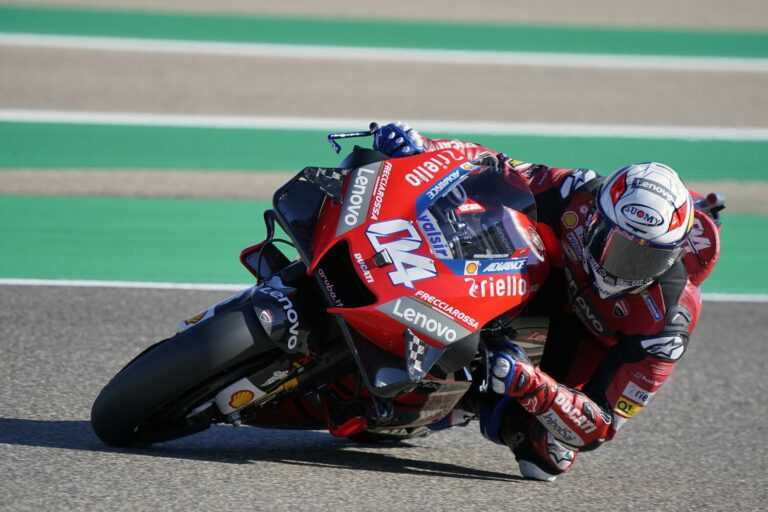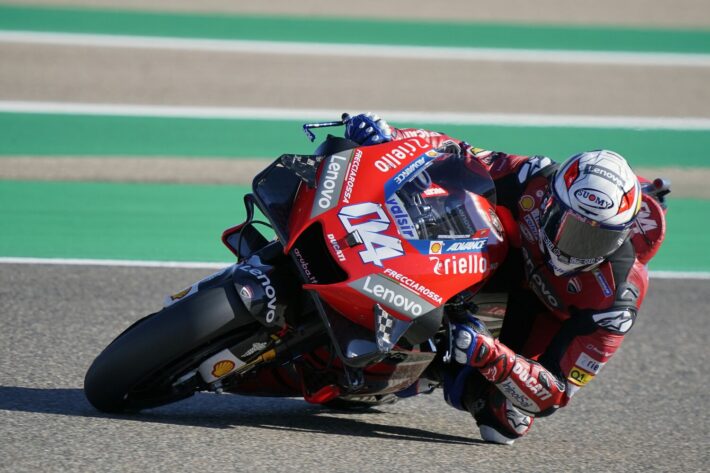 To make matters worse, Ducati have decided not to renew his contract for 2021 with the Italian looking like taking a year's sabbatical unless a ride at Aprilia comes to fruition.
13th at Aragon at the weekend was as low as it could get for Dovizioso and Ducati with the Italian giant occupying five of the bottom of the bottom eight places in qualifying, only Johann Zarco in fifth saving their blushes. Dovi himself was only 17th and his race didn't go much better.
With the relationship between the two parties clearly broken, it's hard to see him realistically taking the title and it's a shame that after eight years with Ducati, and having been such a huge part of the MotoGP World Championship, what looks to be his final year in the sport should end in such a manner.
Honda's hopes dashed
With Marquez out, Honda would have hoped that their second main rider, Cal Crutchlow, would have been the one to lead their challenge.
But the Brit also suffered injury at round one and has had a torrid season with his broken wrist taking time to heal and further complications arising from an operation to cure arm pump.
That's left his team-mate Takaaki Nakagami, in just his third season in MotoGP, as the most experienced rider with second Repsol runner Alex Marquez having his rookie season.
To his credit, Japanese rider Nakagami has impressed and is one of the most improved riders on the grid. Up until this weekend, he'd scored points in every race and looked like he could well win at Aragon after dominating practice and qualifying.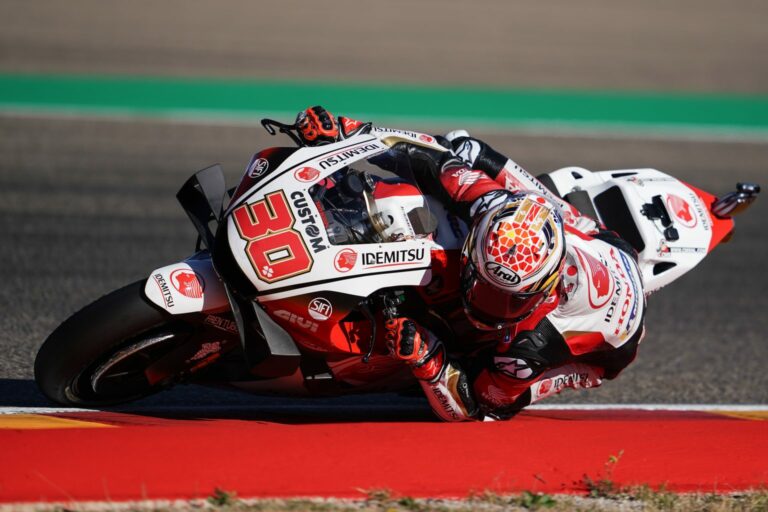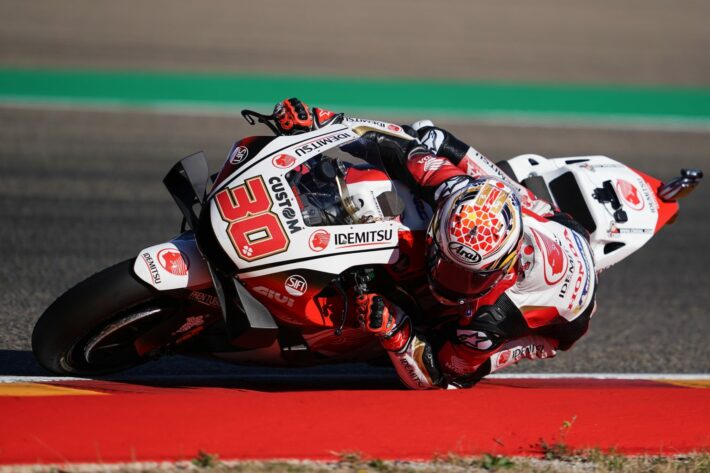 However, a mistake at just the fifth corner saw him crash out meaning Japan will have to wait a bit longer to have their first MotoGP winner since 2004. It also meant Honda remained winless in 2020.
Marquez the younger had a slow start to his season before taking a stunning podium in the wet at Le Mans and he proved he'd turned a corner with the RC213V when he repeated his second place finish in the dry at Aragon's first race.
He looked on course to make it three in a row on Sunday before he too crashed out although he's now proved – if the double World champion needed to – that he deserved the factory ride on merit and not just because he has a famous brother.
Having started watching motorcycle races all over the world form childhood, Phil Wain has been a freelance motorcycle journalist for 15 years and is features writer for a number of publications including BikeSport News and Classic Racer, having also been a regular contributor to MCN and MCN Sport. He is PR officer for a number of teams and riders at both the British Superbike Championship and International road races, including Smiths Racing, Quattro Plant Kawasaki, RAF Regular & Reserve Kawasaki, Dafabet Devitt Racing, John McGuinness, Lee Johnston and KMR Kawasaki. He is also heavily involved with the Isle of Man TT Races, writing official press releases and race reports as well as providing ITV4 with statistical information.