Two new 2022 models from Kawasaki at the Milan show: the Versys 650 and the H2 SX SE. The Versys gets a restyled set of bodywork, with a larger Versys 1000-style top fairing, new four-way adjustable windscreen and a new full colour 4.3" TFT LCD dash. Kawasaki's also given the 650 Versys a new traction control setup. The 2022 Versys 650 will be available in three colours, Metallic spark black/metallic flat spark black, Metallic phantom silver/metallic flat spark black/metallic spark black and Candy lime green/metallic flat spark/ metallic spark black.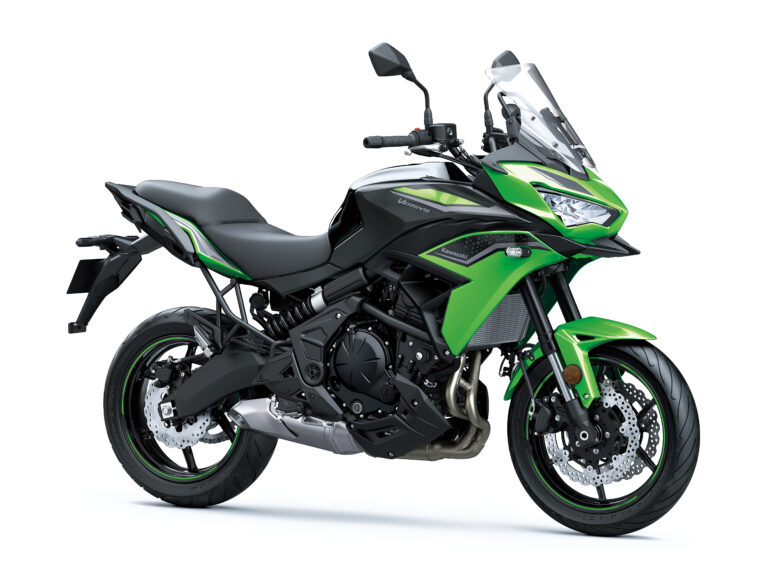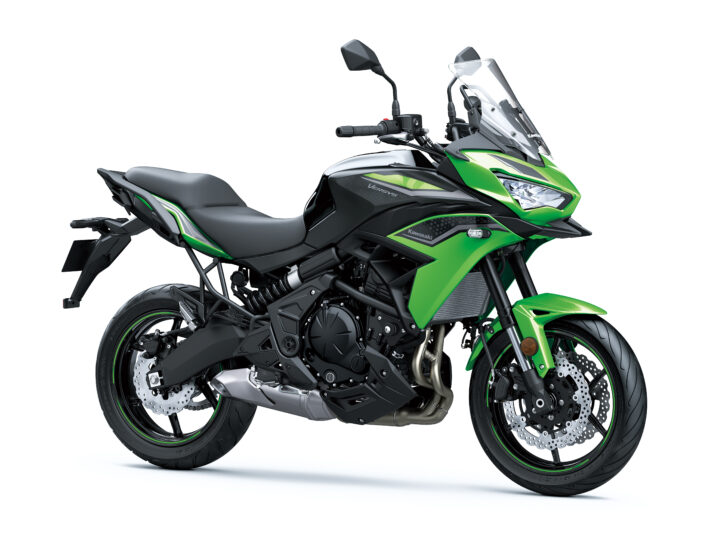 The other new model is the supercharged H2 SX sport-tourer, which now has an optional radar package, which adds two radar sensors to the rider aids package. The front radar enables a smart 'adaptive' cruise control setup, so the H2 SX can maintain a set distance from the vehicle in front without any rider input – ideal for long motorway trips, especially through average-speed camera zones.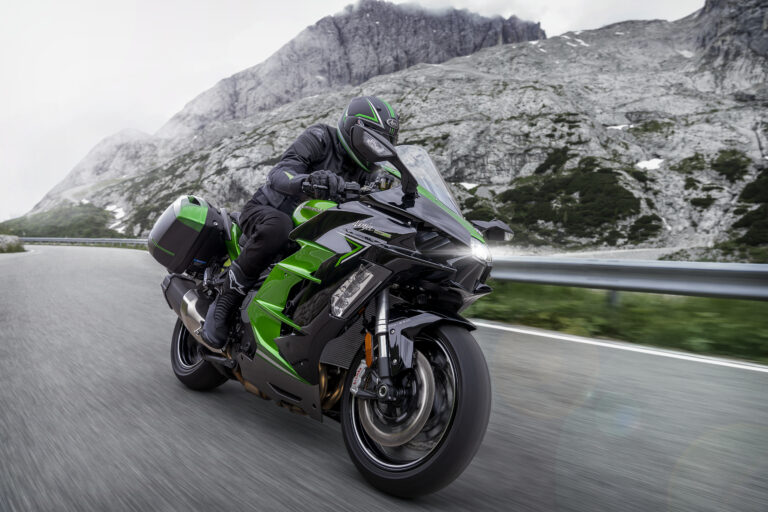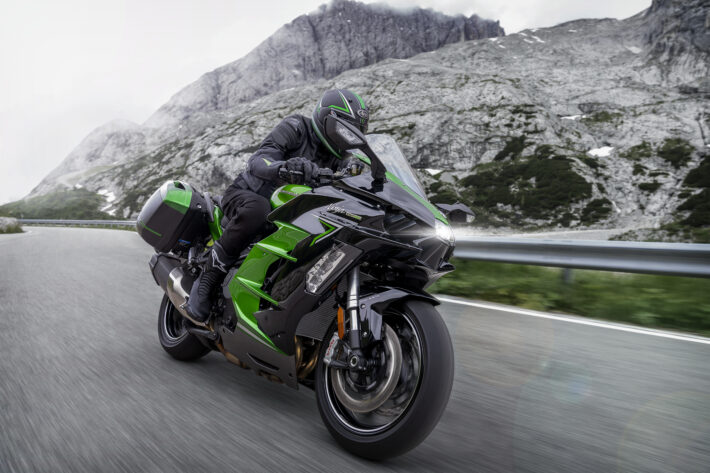 The rear BSD Blind Spot Detection radar is a sort of tail-end Charlie warning system, which scans the blind spots behind you. If a vehicle comes up behind you and is out of mirror view, the radar picks it up and the ECU flashes a light in the rearview mirror on the same side as the following vehicle. The system is common on cars, but is new for bike use.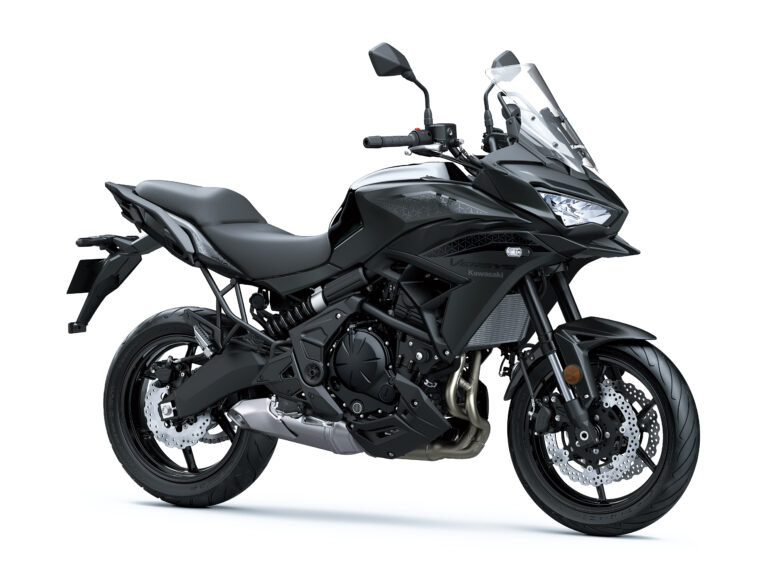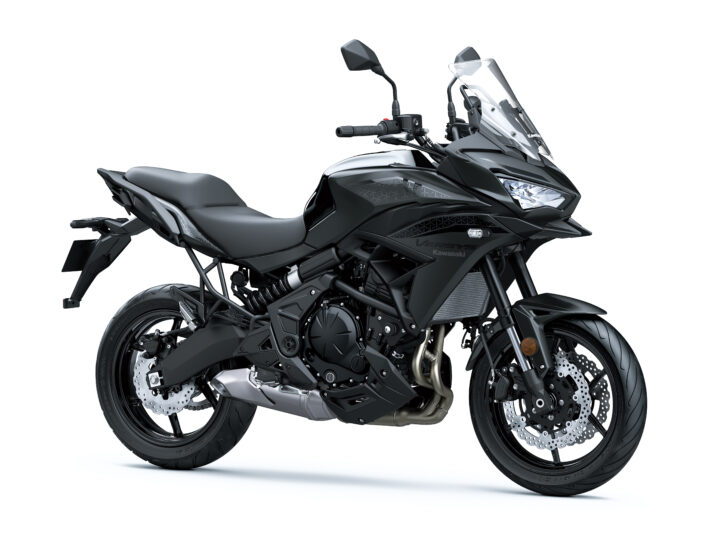 The 2022 Kawasaki Ninja H2 SX and SE will be available in March 2022 and will come in Emerald Blazed Green / Metallic Diablo Black / Metallic Graphite Gray.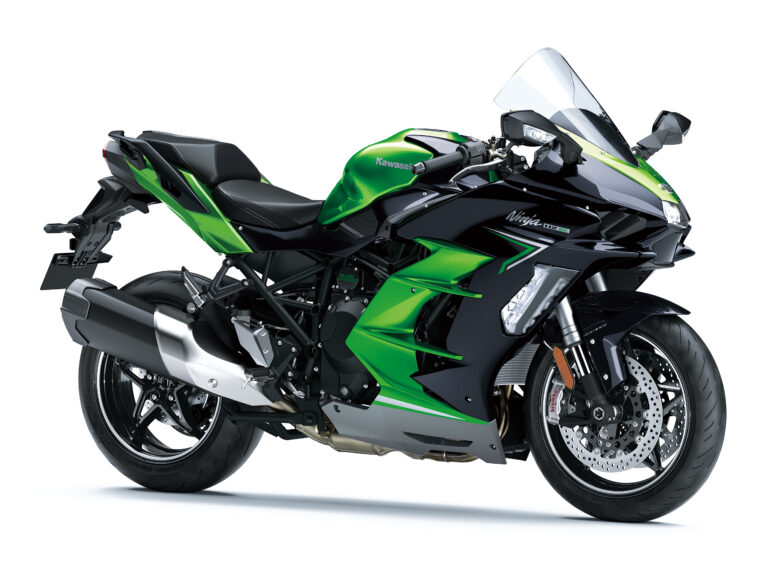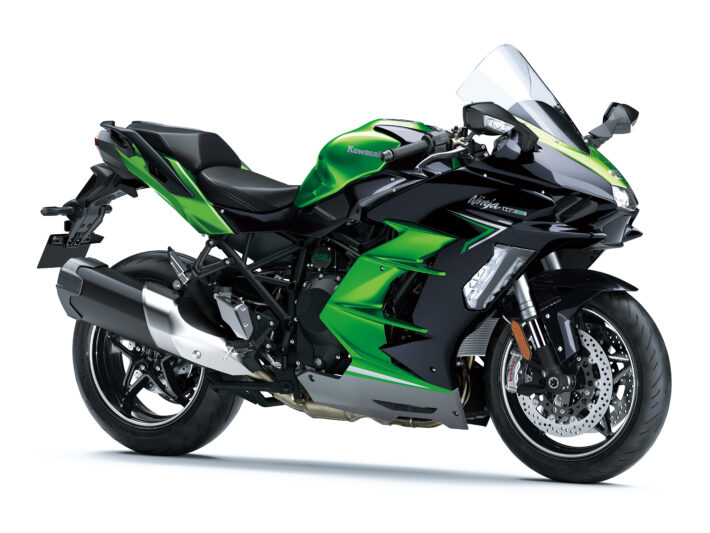 Here are the prices for the new 2022 Kawasakis:
Versys 650
Standard colour (Black):
Standard – £7,799
Tourer – £8,599
Grand Tourer – £10,049
Versys 650 High Grade colour
Standard – £7,899
Tourer – £8,699
Grand Tourer – £10,149
Ninja H2 SX
Standard – £20,949
Tourer – £21,699
Performance Edition – £22,049
Performance Tourer – £22,799
Ninja H2 SX SE
Standard – £23,949
Tourer – £24,699
Performance Edition – £25,049
Performance Tourer – £25,799