Earlier this year, John McGuinness won his 22nd and 23rd Isle of Man TT Races, the latter coming in sensational style when he won the Senior TT and set a new outright lap record of 132.701mph.
In the first of three instalments, the Morecambe ace takes us through his year.
So, what does the man himself have to say? Here's our exclusive with John McGuinness…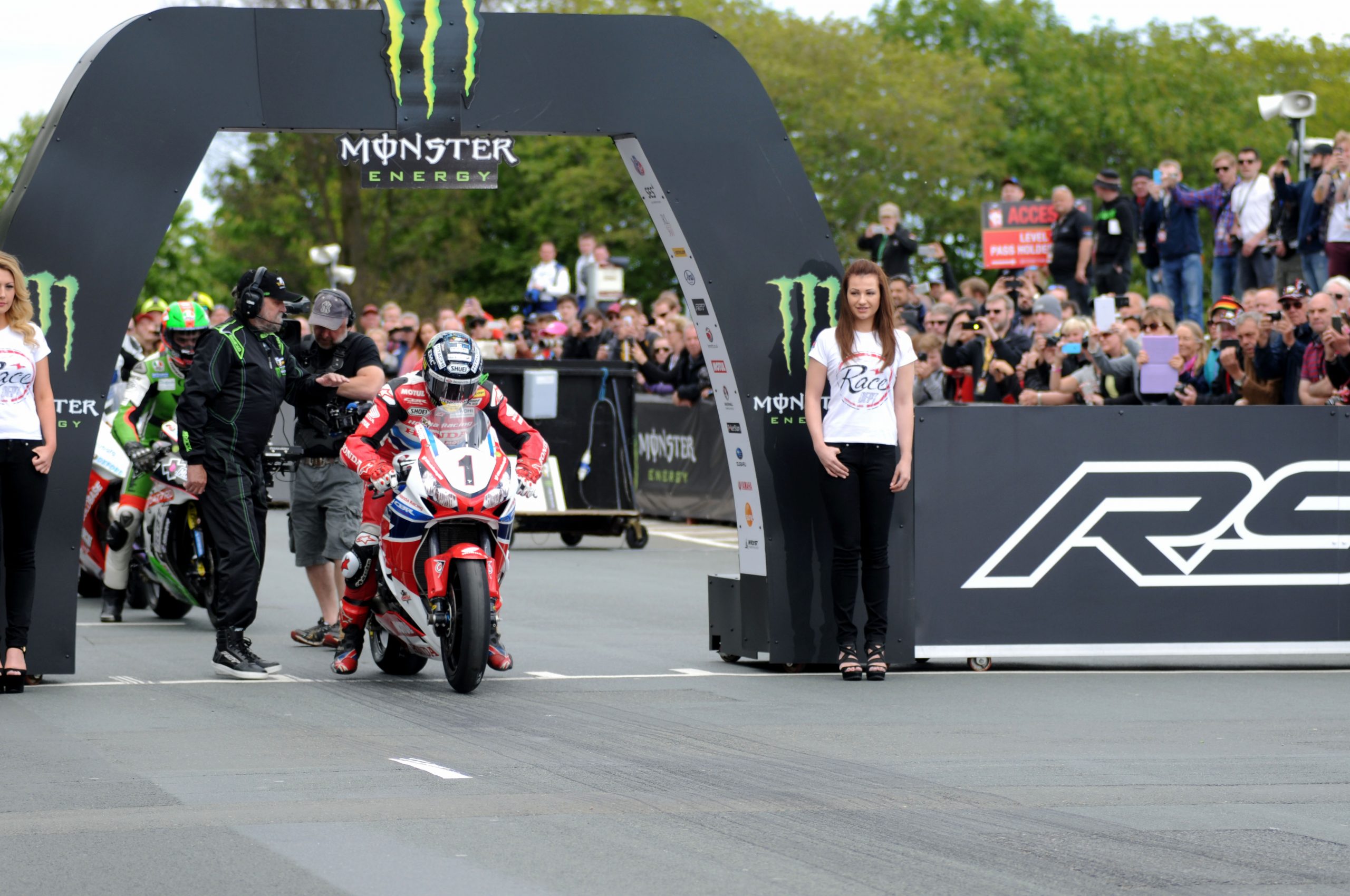 "Overall, it's been a successful, and enjoyable, year for me and although I haven't done as much racing as I would have liked, it's been no-one's fault.
I've ridden on the short circuits in the British Championship for almost 25 years so it feels weird not doing them any more. Packing the camper with food and the kids and heading off to Oulton Park or Brands Hatch has been second nature to me. It's been disappointing but that's the way it is.
New ventures…
After the trials and tribulations last year with my wrist injury, this year was a lot different. I went testing at the likes of Le Mans and Monteblanco and the wrist felt strong and everything went well. I'm no stranger now to the World Endurance Championship but it was a new venture for me in 2015 with the Jackson Racing team.
There's no doubt that they put their heart and soul into their racing and their enthusiasm is first class. With Conor (Cummins) and Dan (Stewart) we had a good little team so it was a shame we were forced to retire from the opening round, the Le Mans 24-Hour.
A decent North West 200…
It led into the first road race of the year, the North West 200, where I had a busy old week with the Honda Racing Fireblade for the Superbike races, the Jackson Racing Honda for Supersport and my own EMC2-backed Superstock bike.
I was both proud and excited to be running my own team and own bike this year. Quite a few people from the industry chucked some bits and pieces in and the EMC2 guys couldn't have been more supportive or enthusiastic. They looked after me really well and I was able to put in personal best laps in the Superstock class all year.
Back to the North West 200 and I had some decent rides. The weather obviously played havoc with the whole week and with where the circuit's located, sometimes you're in the lap of the gods. It's frustrating for everyone and the event doesn't deserve. The last few years have been similar and I really hope luck's on their side in 2016.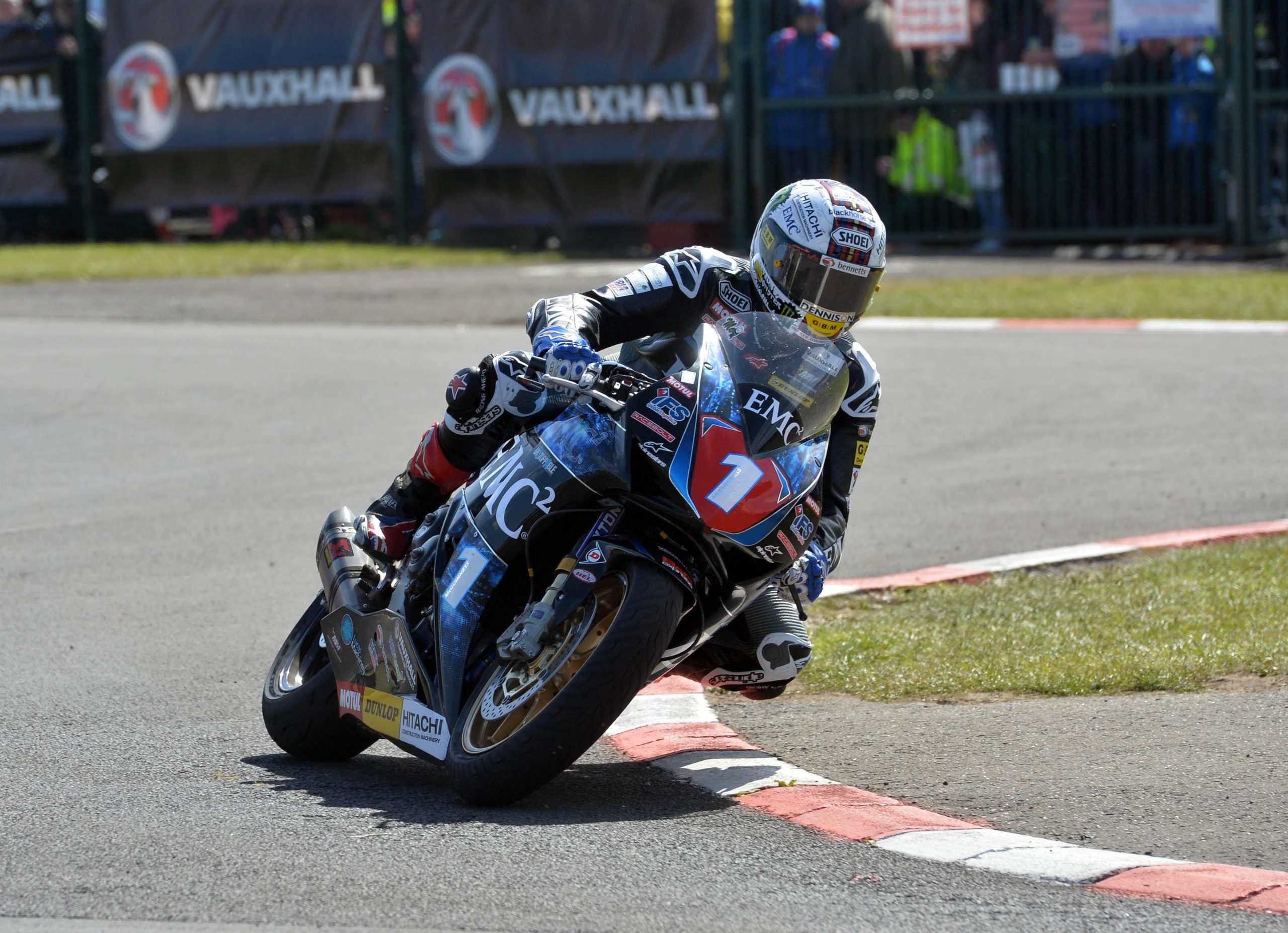 A boost in confidence…
When you're flying along the road to University doing 200mph wheel to wheel, there's nothing quite like it and it really is a special feeling so it's just a shame we lost the feature race this year. In the Superbike race that did take place though, I was happy with my ride into sixth place and whilst that might sound a bit crap. I was right with the front group for the entire race.
Going the full distance with the likes of Hutchy, Bruce and Seeley was a real good confidence boost for me. That race told me that my wrist was back to 100% and I could challenge again. The injury took a lot longer to heal than I thought but it was a complicated break. There are broken wrists and broken wrists and this was a messy one. But that Superbike race, plus a good seventh in the Supersport, put me in a good place heading to the TT.
Could I be happy with fourth?
The TT itself was great although I'm not going to lie, I was a bit disappointed with fourth in the opening Superbike. The TT's that competitive now that you can't afford any mistakes or have anything go wrong and everything has to be perfect if you're to win. Unfortunately, and I'm not making any excuses, losing my tear-offs on the first lap didn't help and we had the slowest filler at the pit stop known to man.
Everyone was using new nozzles and pipes this year and mine, and to a lesser extent Michael Dunlop's, had somehow got blocked and I was sat at both pit stops for what felt like an eternity.
Despite of that, I still finished fourth and I was able to take away a lot of positives and I knew I was in good shape for the rest of the week."
Are you a true John McGuinness fan? Let's see if you can answer this question correctly…
Having started watching motorcycle races all over the world form childhood, Phil Wain has been a freelance motorcycle journalist for 15 years and is features writer for a number of publications including BikeSport News and Classic Racer, having also been a regular contributor to MCN and MCN Sport. He is PR officer for a number of teams and riders at both the British Superbike Championship and International road races, including Smiths Triumph, Quattro Plant Kawasaki, John McGuinness, Ryan Farquhar and Keith Amor. He is also heavily involved with the Isle of Man TT Races, writing official press releases and race reports as well as providing ITV4 with statistical information.