British electric bike maker releases new 125cc-equivalent 2024 Maeving RM1S
Neo-retro roadster can hit 65mph, with an 80 mile range
You've probably seen the Maeving RM1 electric bike, with its sharp, almost steampunk styling, at a bike show or online in the past few years. It's an interesting little piece of kit, made in the UK by a team of ex-Triumph engineers, and makes a great, if pricey, lightweight urban commuter. But its 45mph moped-level performance meant it struggled on longer journeys, and Maeving reckoned its customers have been asking for more power and speed.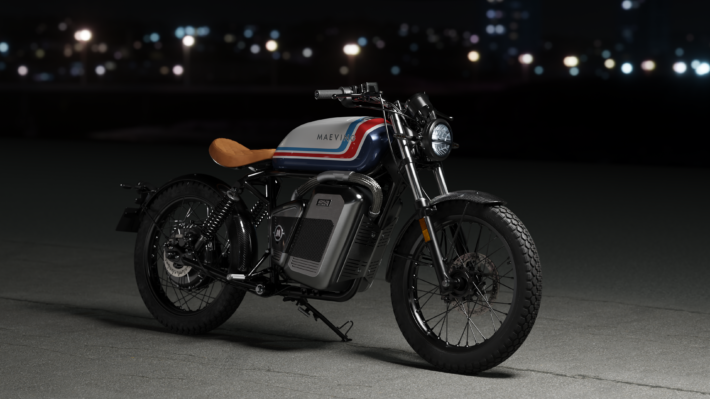 So now the firm has launched the RM1S – with a bit more in the way of performance, in the same natty, lightweight package. The S version has a 9.4bhp (7kW) Bosch motor, with peak power output of 14bhp (10.5kW), putting it on par with many petrol-powered 125cc commuting machines. There are two removable batteries, with 2.6kW capacity each, and they can be charged to 80 per cent from empty in 3.5 hours, using the onboard charger, or optional off-bike battery charging dock.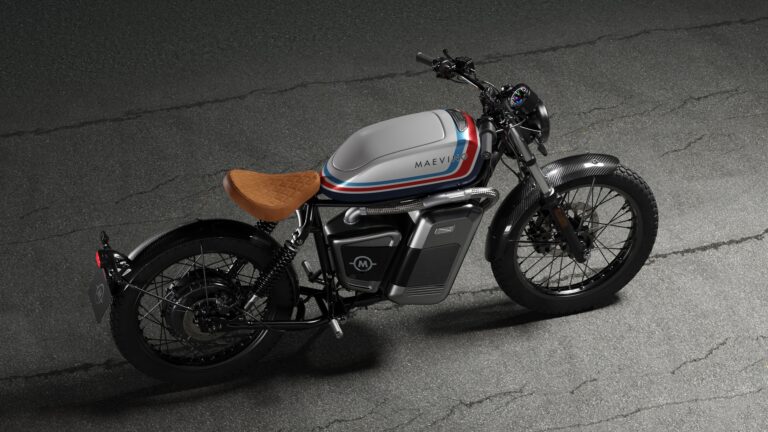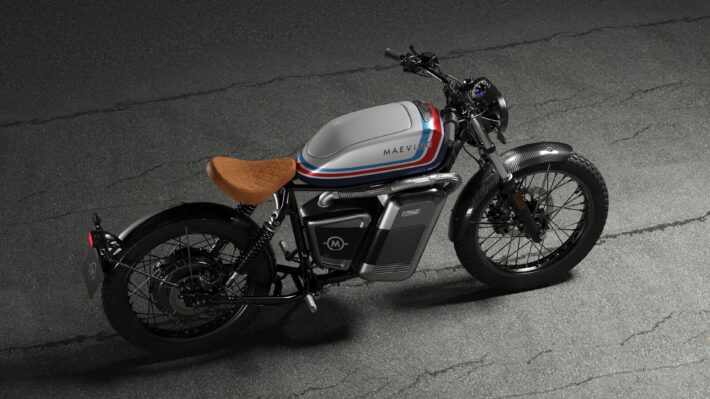 It's still a super-skinny machine, weighing in at just 130kg, and uses a new, upgraded in-wheel hub motor on the rear wheel for drive – so there's no chain, belt or shaft. It has proper disc brakes front and rear, with a larger 300mm disc and three-piston caliper up front, plus 19-inch wheels at both ends. A simple steel tube frame holds the battery packs and electronic controller, with conventional lightweight front forks and twin-shock swingarm rear end.
Perhaps the best bit about the new RM1S is the slick styling though. Rather than having an anonymous, shapeless plastic scooter, you get a dinky Bobber-style machine with single seat, sweet paint that echoes the Martini-liveried Porsche race cars of the 1970s. There's neat touches of carbon fibre on the mudguards and battery housing, and slick black-finished chassis gear.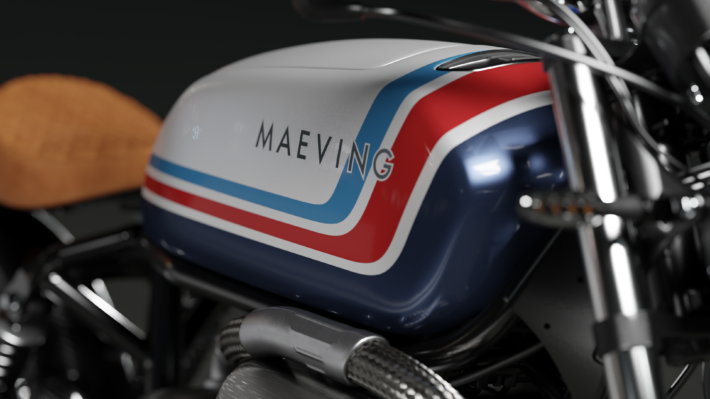 Will Stirrup, one of Maeving's founders said: "The RM1S is the bike we have been asked over and over to build by those riders who want a zero-emissions motorcycle that looks like an RM1 but is capable of highway speeds. We've worked extremely hard to ensure that everything that has made the RM1 so popular with our customers is carried over to the new RM1S, whilst delivering the greater performance that will mean it can be used in a much wider variety of use cases.
"The original Maeving RM1 has been a huge success for us and, for many riders who stay within inner city limits, it will remain the perfect motorcycle. Adding the RM1S to the collection provides an electric motorcycle for those that need to cover wider geographies at higher speeds."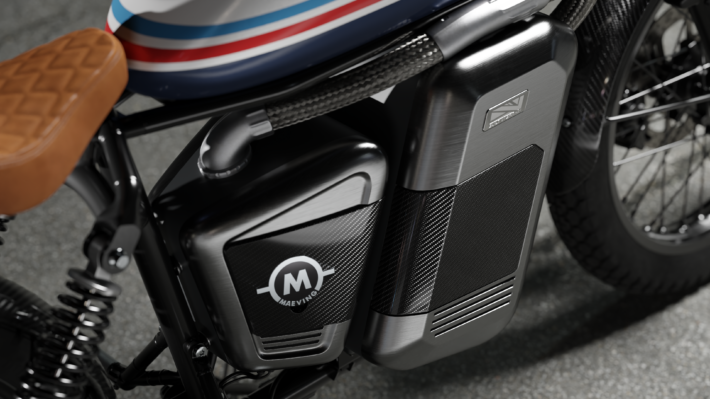 The price is to be confirmed on the RM1S as we write this, but the standard single-battery 50cc-equivalent Maeving RM1 costs £5,995, so it's not likely to be a budget buy (though you'd probably expect that from a premium British-built machine).
The firm is taking orders now, for delivery in March next year. More info at www.maeving.com
Maeving RM1S specifications:
Rated Power – 7kW
Peak Power – 10.5kW
Battery – 2 x 2.6 kWh removeable batteries, LG 21700 cells
Charging- both batteries simultaneously (onboard or offboard via an optional dual battery dock) to 80% in 3.5 hours, full charge 4.5 hours.
Top speed – 65mph (105km/h)
Range – up to 80 miles (129km)
Kerb weight (including batteries) – 130kg
Overall length (including number plate) – 2140mm
Wheelbase – 1396mm
Width (including mirrors – 872mm
Upgraded front brake – 300mm disc & triple piston caliper