First 'mainstream' electric machine, the 2022 BMW CE 04 has 42bhp, 0-100% charge in 1hr 40 mins and £11,700 price tag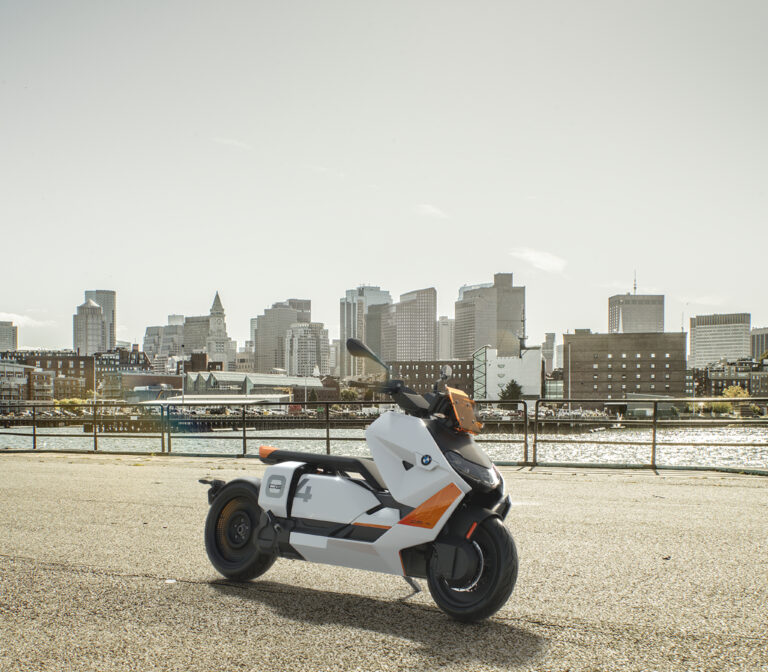 With petrol-powered cars and vans being phased out in 2030, electric bikes are definitely on their way, whether we like it or not. There are plenty of niche options at the moment, from the Zero firm and Energica, through to a load of smaller scooter firms. But industry experts reckon that the market really needs a large mainstream bike firm to produce a 'proper' electric bike for the sector to really take off.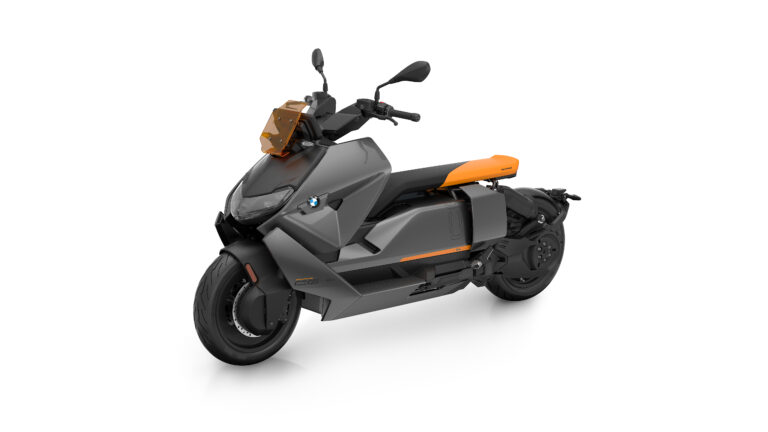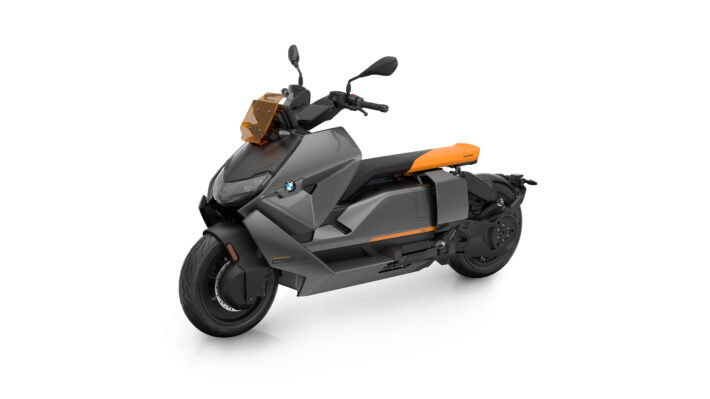 Could this be it? The 2022 BMW CE 04 is a fully battery-powered electric scooter, with a super-futuristic design, a not-horrendous price tag, and reasonable 400cc(ish) scooter performance. For the £11,700 starting price, you get a 42bhp (peak) powerplant, 231kg kerb weight, standard scooter-style chassis and a maximum speed around 75mph.
You can charge the air-cooled 8.9kWh lithium-ion battery using a normal mains plug with a 2.3kW rating, which takes around four and a half hours for a 0-100 per cent charge, or three and a half hours to 80 per cent. With the optional 30 amp fast charging setup, 0-100 per cent takes one hour forty minutes, or 45 minutes for a 20-80 per cent top-up charge.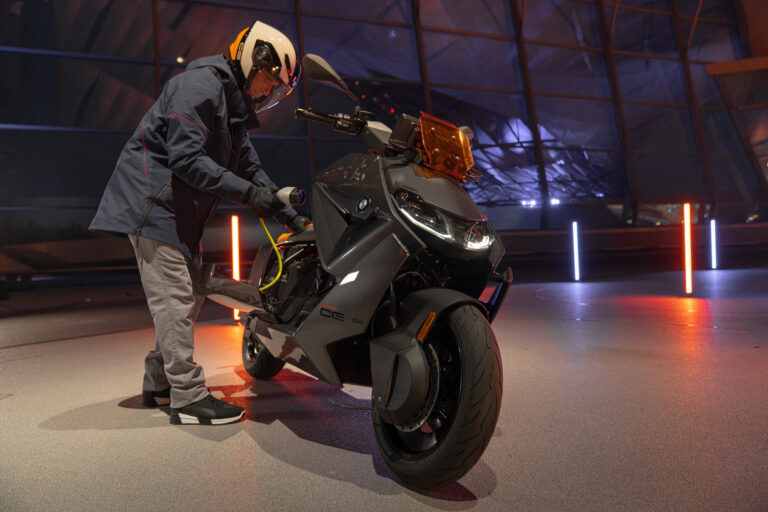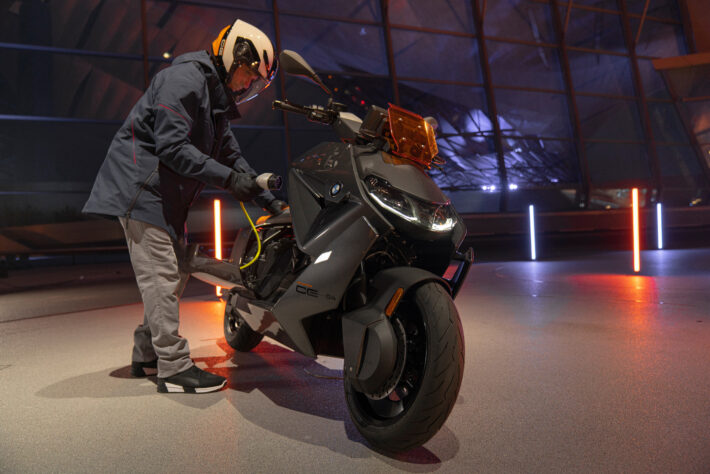 Range is around 80 miles, which is more than enough for the daily use of almost every suburban commuter, even without charging at the workplace.
The 'engine' itself is a single permanent magnet electric motor, with liquid-cooling, twist-and-go transmission and toothed belt final drive to the rear wheel. It has a series of riding modes, Eco, Rain and Road, with Dynamic mode, and traction control available as options. It's also available in a learner-legal A1 variant, with 11kw rated output and a slightly longer charging time.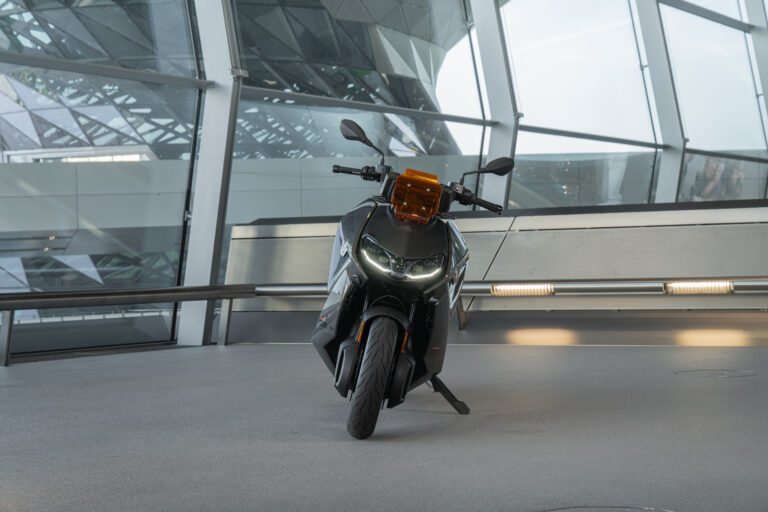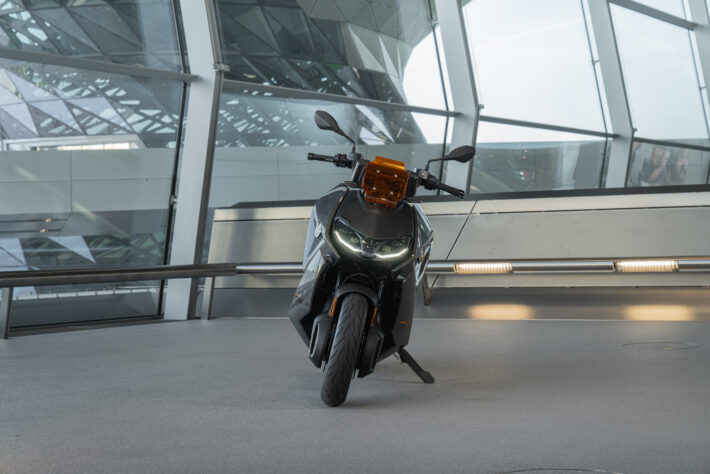 Away from the powerplant, the rest of the bike is solid modern scooter design. There's a proper Bosch ABS system with (optional) 'Pro' cornering function, preload-adjustable rear suspension and 35mm front forks. The dashboard uses a giant 10.25" colour LCD panel, which displays sat-navigation linked to your phone as well as phone calling, media controls and trip computer functions.
You get a neat phone storage pocket with USB-C charging and fan cooling, lighting is all-LED with optional 'Pro' active cornering lighting, plus you can add an SOS emergency call system that calls the emergency services if you have a crash.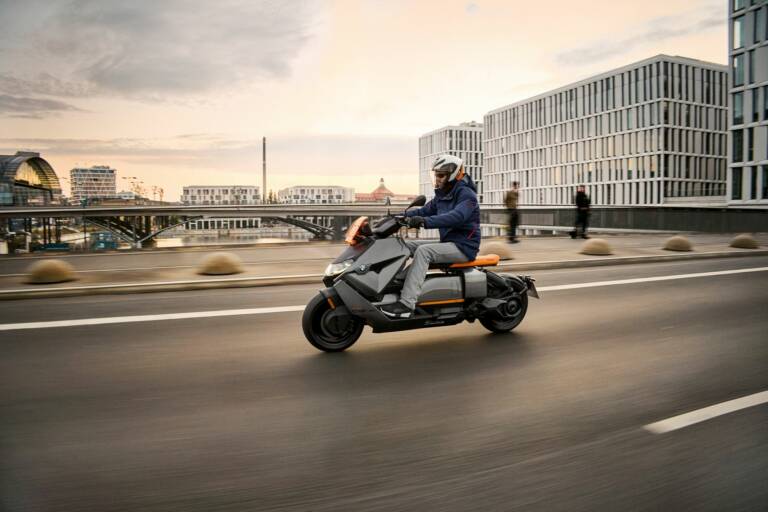 Under the 'floating' seat is a large helmet-sized storage space, and there's a range of handy options: heated grips, hard or soft luggage, centre stand and a taller windscreen. BMW's also offering a new range of matched riding kit which is suitable futuristic, with built-in multi-coloured LED lighting strips for better visibility and a touch-screen panel on the Tokyo Connect GTX jacket sleeve – wild.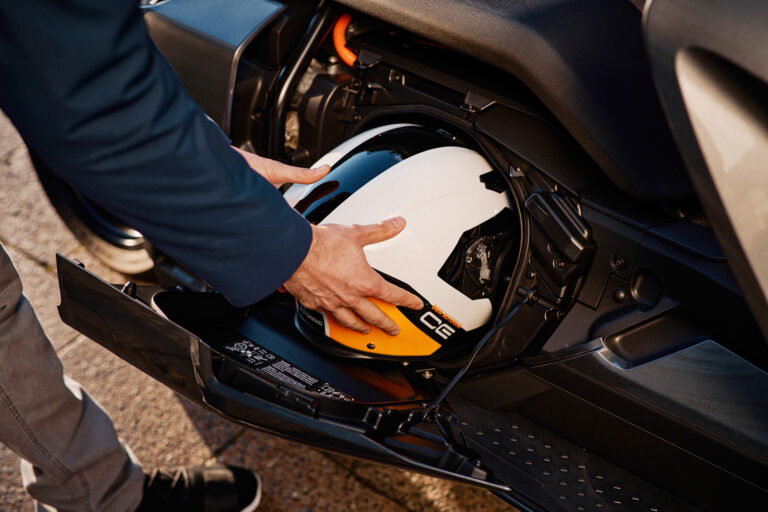 A solid attempt on the electric sector then from BMW – but it's not going to suit everyone. The 80 mile range will put many off, and even BMW admits it'll be mostly useful as a daily commuter, with 'smaller-scale fun tours' at the weekend.
Many will also balk at the price – though it's important to factor in the overall costs on an electric vehicle. 'Fuel' costs are much lower, there are savings on road tax and congestion/emission charges in many cities, and servicing is far cheaper.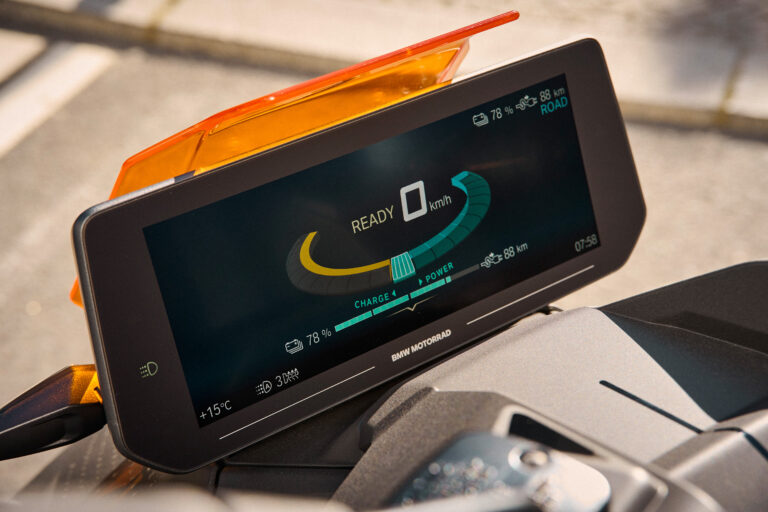 Electric motors are essentially maintenance-free, with no oil or filter changes, valve or spark plug services, and lower wear on brake pads and discs from the built-in regenerative braking.
The new BMW CE 04 will be in showrooms at the end of 2021. More info: www.bmw-motorrad.co.uk