High-spec engine and nimble chassis for the Yamaha XSR125, the new A1-licence learner-legal retro-roadster.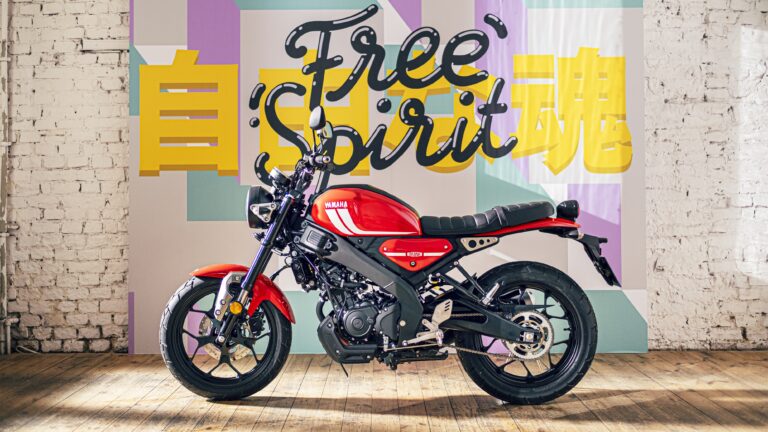 Yamaha's XSR 'Sport Heritage' range has been a solid performer for the firm, with the XSR700 and XSR900 putting the MT-07 and MT-09 engine/chassis packages into neat retro roadster bodywork. Dripping in nice brushed aluminium parts, with on-trend round headlights, stylish seats and classy paint jobs, they look sweet and go well. And now the firm's extending the XSR dream down into the 125cc learner legal sector with the new Yamaha XSR125.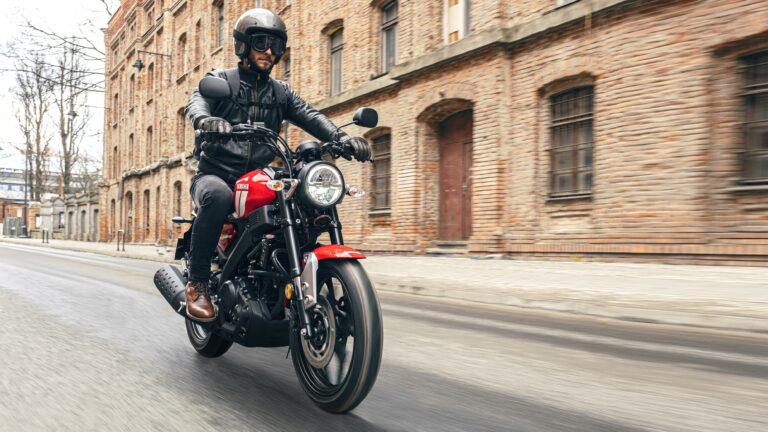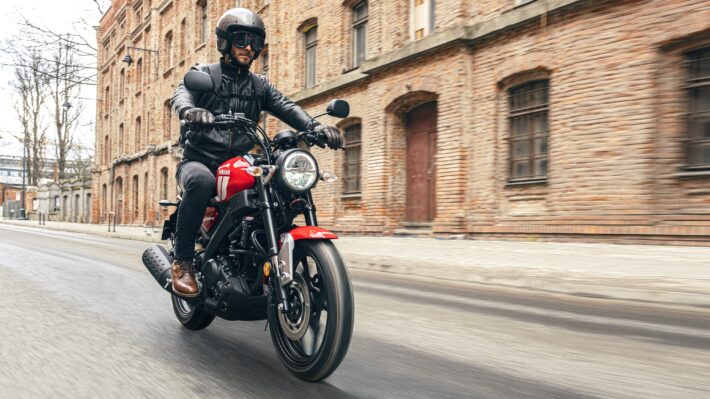 It's got the family looks down pat, with the same round headlamp, RD-ish tank shape, slick paint and neat chassis fitments. The fundamentals are a mix of Yamaha 125 tech – the excellent variable-valve-actuation (VVA) single-cylinder engine from the YZF-R125 and MT-125, a Deltabox type frame, USD forks and monoshock rear suspension. The front end is a bit of a downgrade on the MT-125 and YZF-R125, with a twin-piston sliding brake caliper rather than the four-pot radial caliper used on the sportier models. The forks are also slightly thinner, with 37mm stanchions rather than the 41mm fitments on the MT and YZF.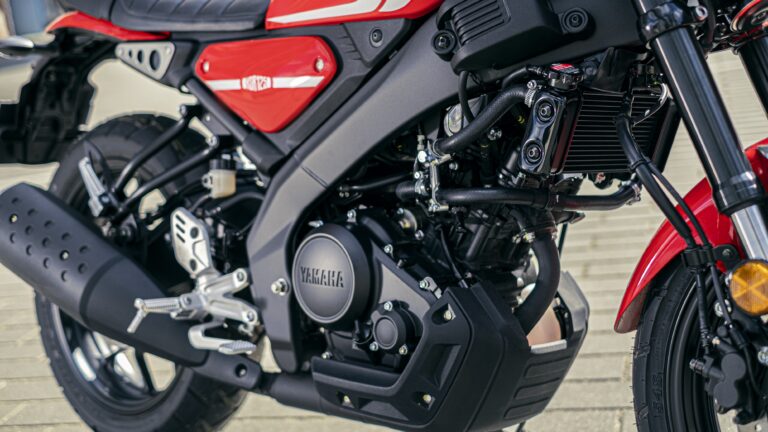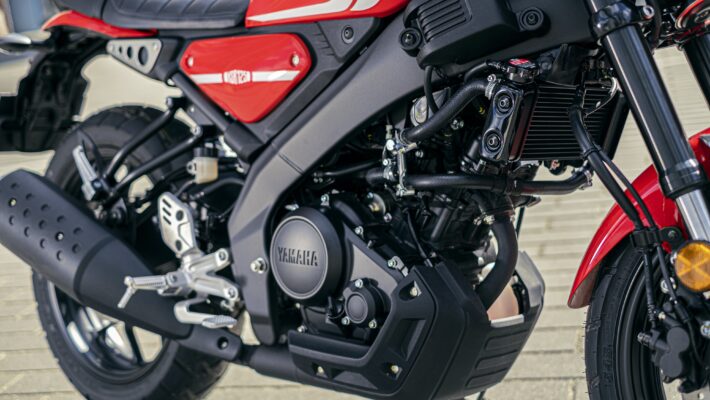 Straight-line performance will be at the top of what you can legally use on an A1 learner licence – the VVA engine puts out a full 11kW or 14.96bhp, and the variable valve setup gives a really good spread of torque for an eighth-litre motor. Fuel injection and catalysts in the exhaust clean up any nasty emissions, and it's great on petrol too, with a claimed 134mpg consumption figure.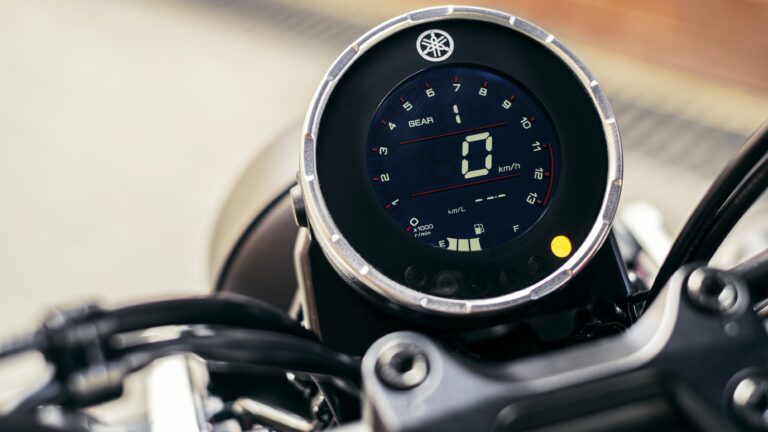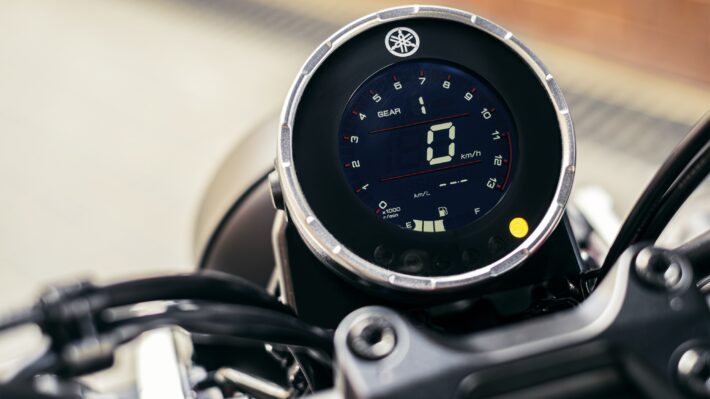 The tyres are IRC Trail Winner fitments, with a 140-section rear and a neat chunky block pattern tread. They're a budget fitment mind, and though they may work well, we'd be thinking about fitting something from one of the big brands instead.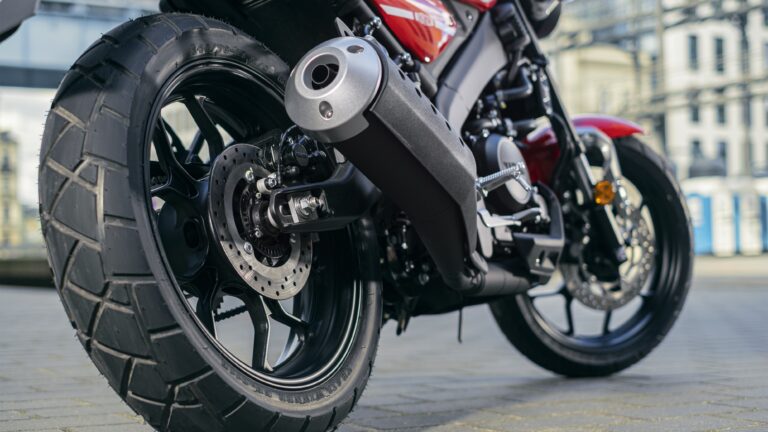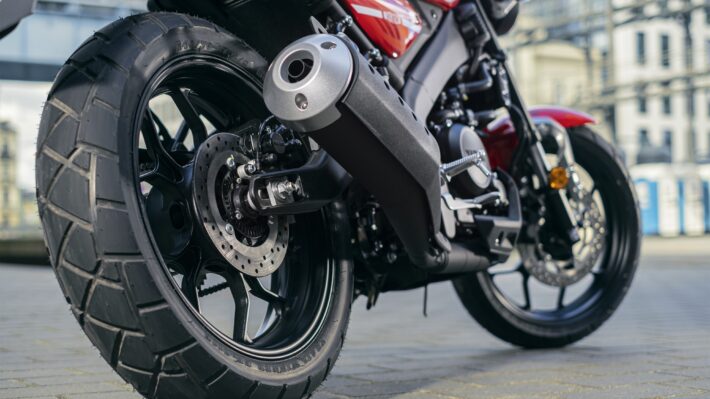 There's a neat LCD dashboard in a round pod, with speedo, tacho, fuel gauge and gear indicator cleverly included. Headlight and tail light are full LED units, and a flat quilted seat finishes off the design nicely.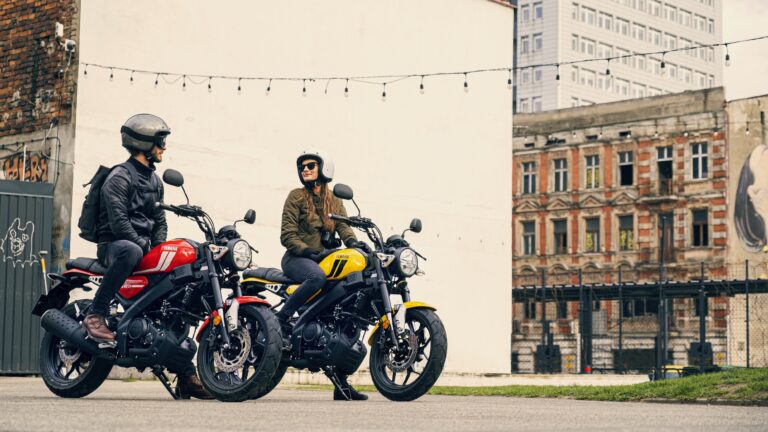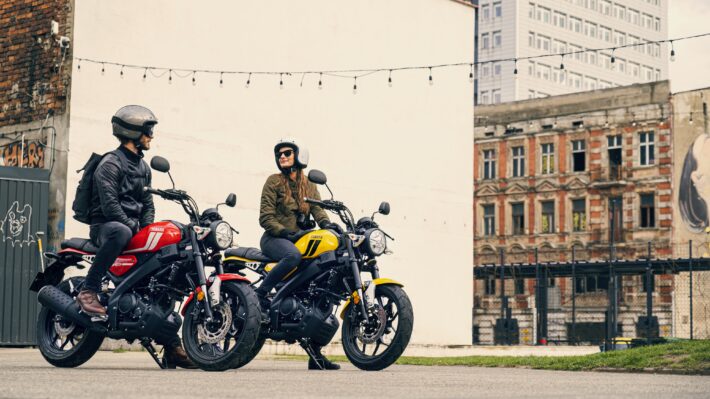 So – good engine performance potential, decent chassis and top styling means the new XSR125 should make a neat retro-classic commuter option. Pricing starts around £4,450, and the XSR comes in red, yellow or black paint schemes.
More info: https://www.yamaha-motor.eu/gb/en/products/motorcycles/sport-heritage/xsr125/
Key Features
125cc 14.96bhp EU5 engine
Neo-retro design
37mm USD front forks
Comfortable riding position
Lightweight alloy wheels
Block-pattern tyres
Classic circular LED headlight and LED taillight
Light and strong Deltabox frame
Retro-style circular LCD meter