China gets serious with Voge 500 DS – all-new middleweight adventure bike from Loncin's premium subsidiary brand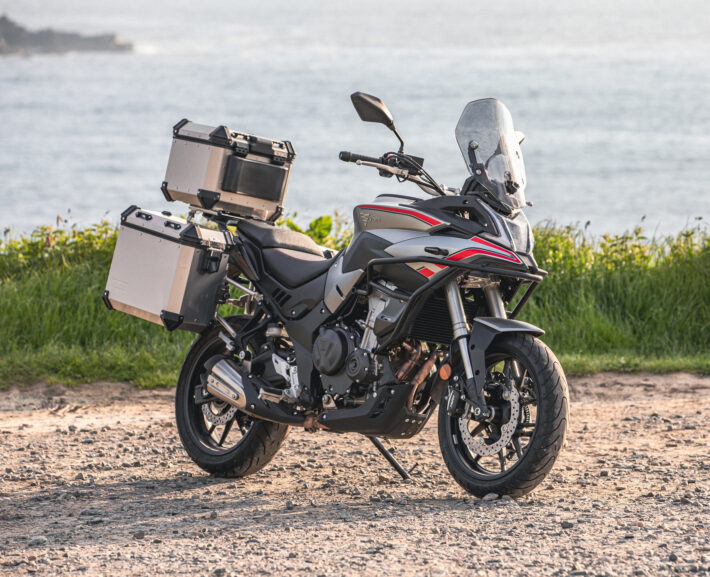 It's perhaps fair to say that while Chinese manufacturing makes some amazing technology, it's often for non-Chinese firms. The fancy Apple iPhone 12 in your pocket is made there, as are most of the components used in all manner of high-end kit, from cars, to TVs, computers, cameras, and more. Made in China might have been a bad thing in the 1970s – but not now.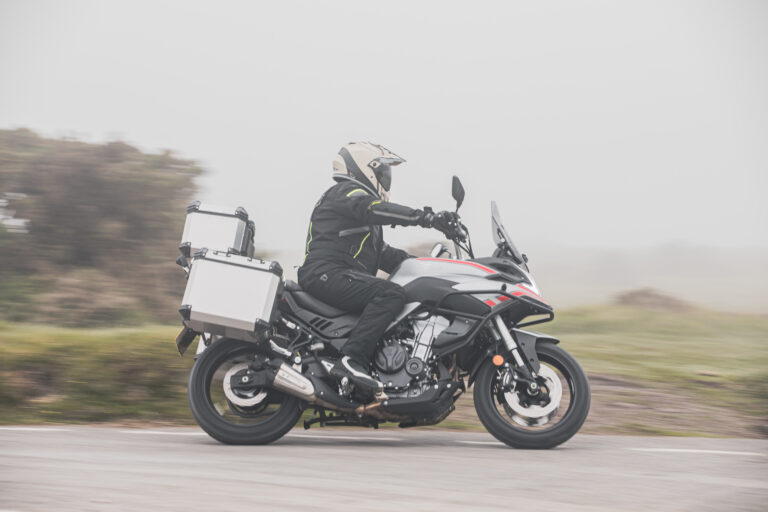 We've been waiting for a few years now for a really top motorbike to arrive from China though. As with the iPhone, plenty of mainstream motorcycle components are made there, but the name on the fuel tank is still generally from Japan or Europe.
Could China be like Japan was in the 1960s, suddenly appearing with a range of giant-killing bikes that will beat the best machinery on the market?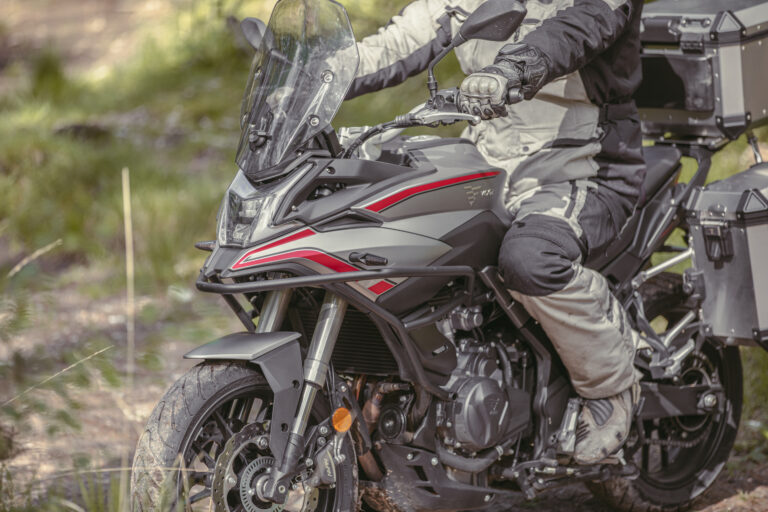 Like early Japanese bikes, the current range of Chinese models are generally restricted to utility machinery; budget commuters, scooters, and retro-roadsters for the most part. This could be the sign of things to come though – the Voge 500 DS. Built by Chinese motorcycle giant Loncin (which also builds F750 and 850 GS engines for BMW), it's got a very high spec that wouldn't look out of place on a new model from the likes of Triumph, Suzuki or Kawasaki. It's a 500cc middleweight adventure machine, with a 46bhp 471cc parallel twin motor, 188kg dry weight and premium branded chassis kit.
The KE500 engine is a DOHC unit with Bosch fuel-injection, a six-speed gearbox and liquid-cooling. The compression ratio is quite low, at just 10.6:1, which should mean a fairly wide spread of grunt (though it will make any engine tuning a bit harder).
The peak power figure of 46.2bhp comes at 8,500rpm (and also fits right into the A2 licence category without any restrictor kit needed). Peak torque is 42.5Nm at 7,000rpm, and the claimed top speed is just over 100mph.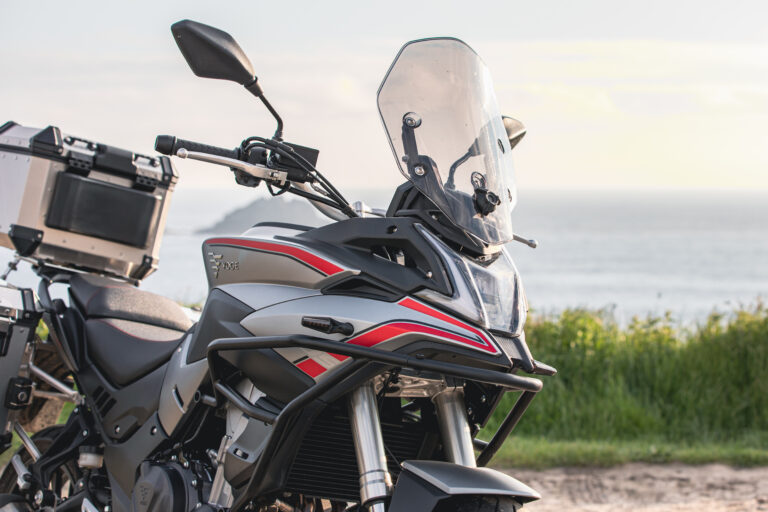 Brakes are ABS-equipped, with a pair of Nissin twin-piston calipers up front, wave discs all round and a single-piston caliper out back, while the USD front fork and rear suspension are KYB units. Tyres are top-notch Pirelli Angel sport-touring fitments, fitted to cast aluminium wheels, in sizes 120/70 17 front and 160/60 17 rear.
The dashboard is fairly posh, with a large colourful TFT LCD display, USB socket and manually-adjustable windscreen. A 17-litre fuel tank gives good range, lighting is LED all-round and the alloy rear rack is standard.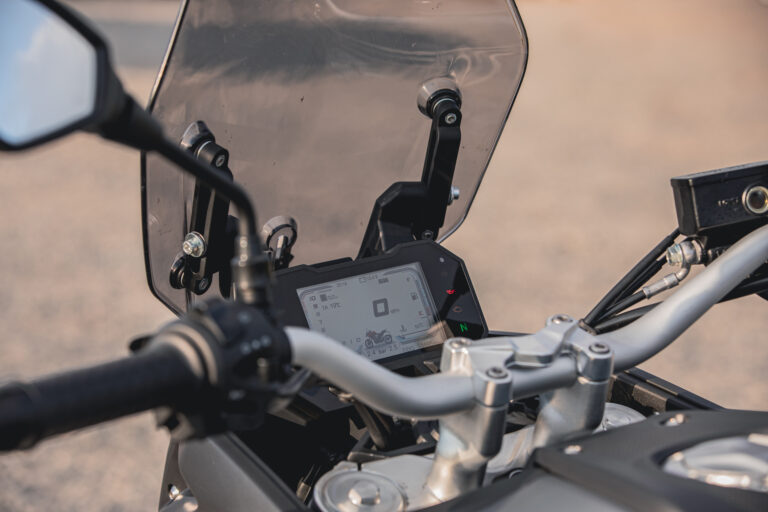 Even better, the UK importer is adding a full set of hard luggage – topbox and panniers – to the first 32 British customers, and is also organising a zero per cent interest-free finance scheme for a limited time.
The Voge 500 DS looks like a smart piece of kit, and Voge UK is backing it up with a two-year parts and labour warranty, which is also transferable to second owners. Impressive stuff.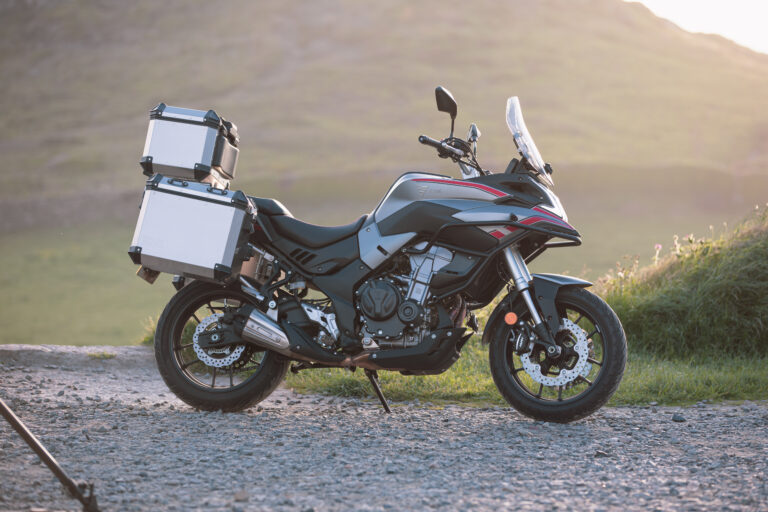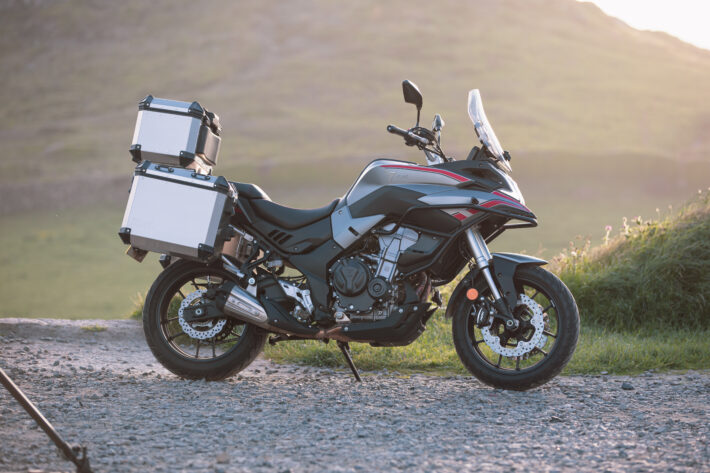 The price for all this? Well it's pretty impressive too – the RRP is just £4,999.99. More info from Voge UK: http://www.vogeuk.co.uk