Devitt has been arranging motorcycle insurance for UK bikers for 80 years, since 1936. Originally the Devitt 'D.U' motorcycle scheme was an innovative idea to sell motorcycle insurance via motorcycle dealers at the request of the Motor Agents Association. The scheme introduced the ability for customers to ride away on their new motorcycle the very same day of purchase.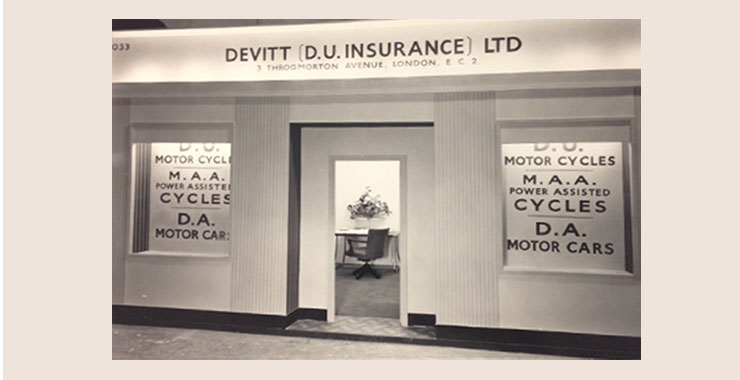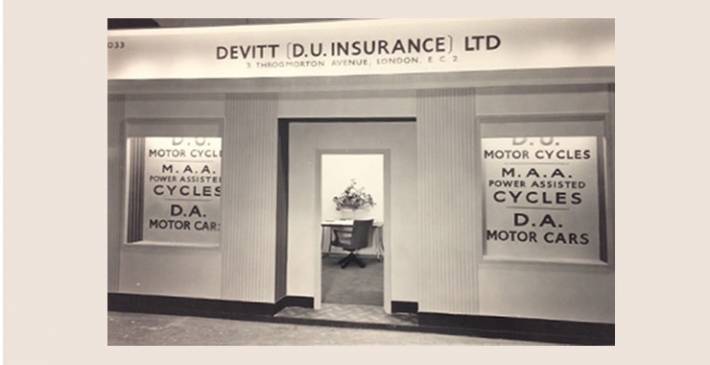 To celebrate their 80th anniversary in 2016, Devitt have launched a new crest featuring their logo alongside a specialist content hub at www.devittinsurance.com/80 related to all things motorcycling; notably a competition to win an ultimate biker bundle, worth £3,000, that consists of over 80 bike related products for one lucky winner.
The hub focuses on the 80 theme with the 80 best British riders, 80 best International riders and 80 greatest circuits of all time.  You can even test your racing knowledge with the ultimate 80-question biking quiz. There is also a look at the last 80 years of motorcycling and a playful look forward at the possibilities for the next 80 years.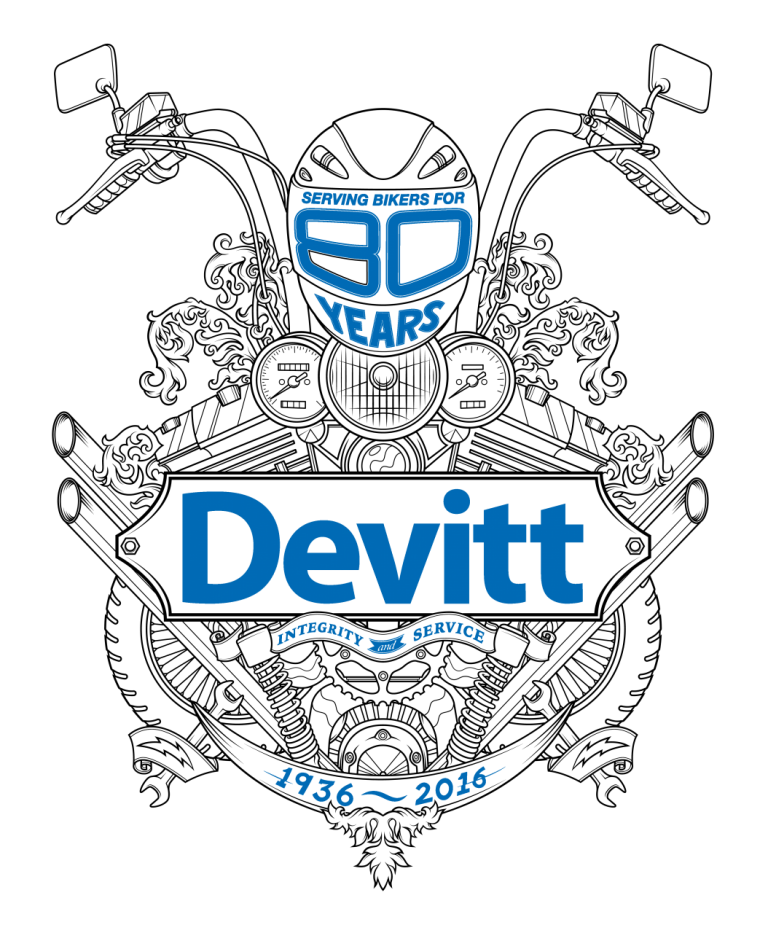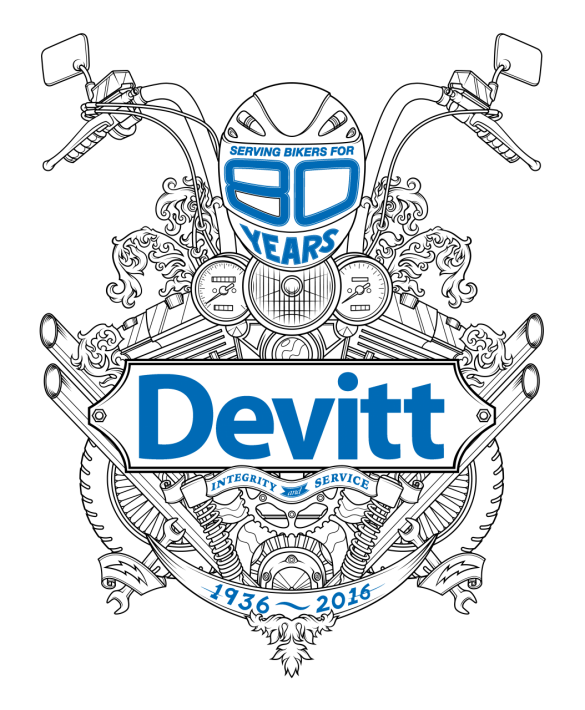 Devitt's hub content includes interviews with longstanding customers of Devitt including Trevor, who has been insured with Devitt for an incredible 77 years. He insured his first motorcycle with Devitt, an AJS 350, back in 1939. Now aged 92, Trevor is a still a keen biker, riding a Mash Roadstar.
Other longstanding customers include Bob who has been with Devitt for 40 years and Chris who has been insured through Devitt for 23 years – who both feature in Devitt's 2016 advertising creative for major UK motorcycling publications such as Motorcycle News and Motorcycle Monthly.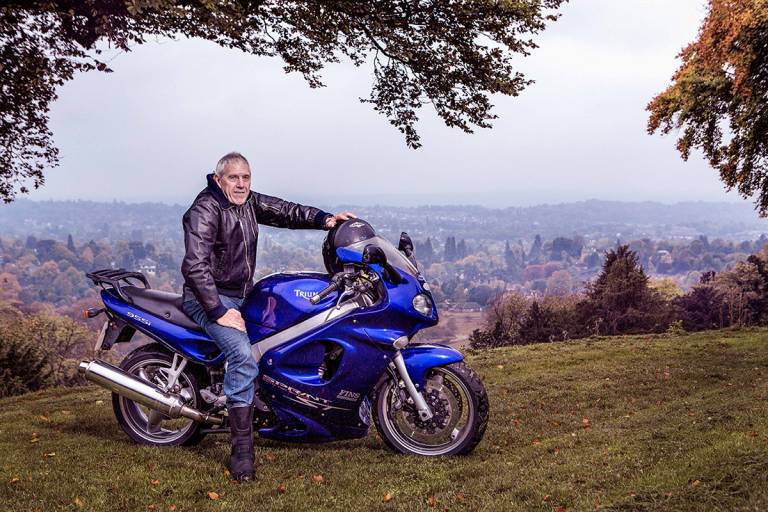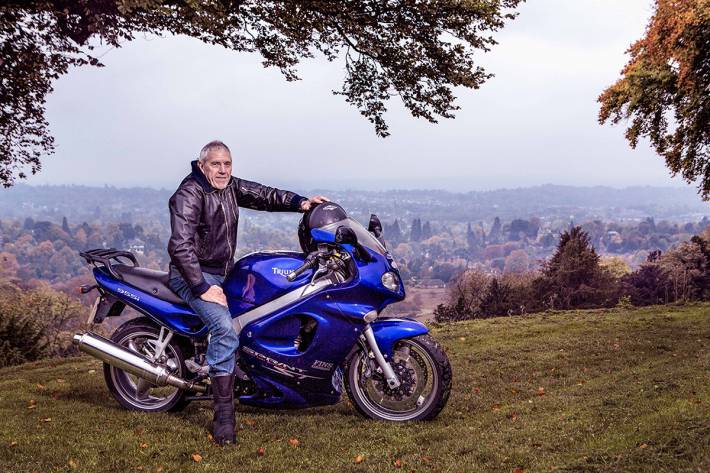 Devitt is going back to its road racing roots in 2016 with the new title sponsorship of Bristol-based race team, RC Express Racing, who won the Lightweight race at the Isle of Man TT in 2015 with their racer Ivan Lintin.
William Hughes, Managing Director said: "We're thrilled to be celebrating our 80th anniversary and very proud to have so many loyal customers to share it with. Devitt had a fantastic 2015 and we've got some great activities in the pipeline to ensure 2016 is even better."
About Devitt
Devitt Insurance Services Ltd has over 80 years' experience in the insurance industry. They now look after the insurance interests of over 105,000 customers, working with a panel of insurers to find the most suitable and cost-effective product. To find out more about Devitt or to get a quote for your motorbike, car, commercial vehicle, business or dealership visit www.devittinsurance.com or call them on 0345 872 3614.