In part five of our Dafabet Devitt Racing Isle of Man TT diary, we caught up once more with rider Steve Mercer who's had an eventful few days after suffering a frightening 140mph crash last Friday evening. He talks us through what happened.
"After the lost practice sessions, everything was looking really good last Friday and, with good weather, straightaway I managed to put in three laps on the Superstock ZX-10R. The fastest was in excess of 125mph so although I was still struggling to get it set up and didn't have the best feeling we were heading in the right direction. The bike only arrived 3-4 weeks before the TT and the weather really hampered us but we were moving forward."
"I then switched to the 600 and was happy enough with the first lap. Conor Cummins and Martin Jessopp were just in front of me and we were all having a good run round until I got to the 11th Milestone. I came along the Cronk y Voddy and went through the first fast right without any problems before dropping down a gear for the second right heading into the 11th."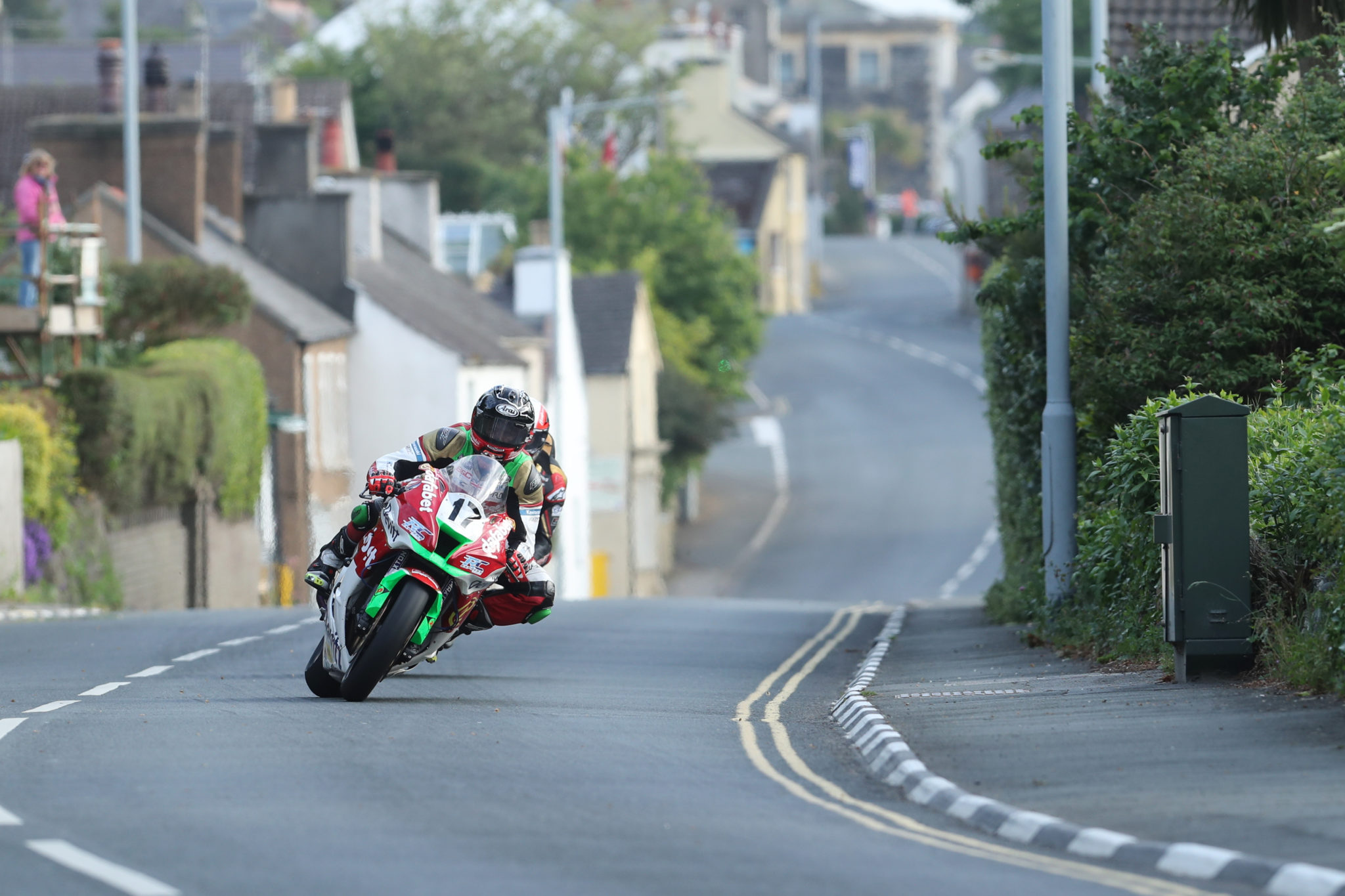 "It's then a quick change in direction, like a fast chicane, into a left but I lost the front at something like 130-140mph. Luckily for me, it's part of the course where the stone wall is covered and protected by air fencing which is what I went straight into. I then got fired back into the road and, miraculously slid down the white line in the middle of the road without hitting anything. To my amazement, I was still alive."
"The air fencing saved me without doubt and if it had been a solid wall, I wouldn't be standing here now talking about it. It's only when something goes wrong that the speed really hits home and I slid down the road for ages – the bike went even further and ended up almost at Handley's."
"I was quite emotional when I finally came to a halt as I genuinely thought it was the end. The marshals and medics were with me literally within a couple of seconds though and I can't thank them enough. We sometimes take them for granted but they did an amazing job looking after me, calming me down and they were brilliant."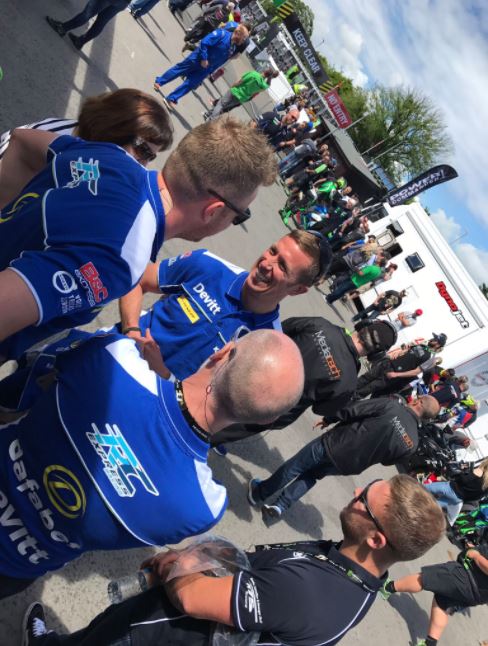 "I had a few bumps and bruises and a hole in m hand and arm but was otherwise ok. I spent a night in hospital before being released and although I had to miss Saturday's practice – which was a real shame as I missed about 8-10 laps which I really needed – I started to prepare myself for the first race."
"My confidence had obviously taken a right battering so I went into the Superbike race simply with the aim of using it as a long practice session. The first lap went ok and I was building my pace back up nicely but on lap three the reservoir bracket broke at Parliament Square and my race was over before we'd got to half race distance."
"Last year, I couldn't put a foot wrong but it really hasn't gone great so far this year. I imagined all winter that we'd have a beautiful TT, like last year, and I'd be lapping at 130/131mph but it hasn't happened and it goes to show how crucial good weather is, particularly during practice week."
Read our complete Dafabet Devitt RC Express racing dairy now…
Having started watching motorcycle races all over the world form childhood, Phil Wain has been a freelance motorcycle journalist for 15 years and is features writer for a number of publications including BikeSport News and Classic Racer, having also been a regular contributor to MCN and MCN Sport. He is PR officer for a number of teams and riders at both the British Superbike Championship and International road races, including Smiths Triumph, Quattro Plant Kawasaki, John McGuinness, Ryan Farquhar and Keith Amor. He is also heavily involved with the Isle of Man TT Races, writing official press releases and race reports as well as providing ITV4 with statistical information.