This year, Devitt is working in collaboration with VC London at its annual female-only outdoor adventure festival, Camp VC. We caught up with VC London's co-founder Gemma Harrison to find out the story behind this ground-breaking event.
In 2015, three London-based women set up a collective with the aim of getting more females on motorcycles. From a car park at the back of a workshop, they invited women in their area to come along and try a bike in a safe and non-judgemental environment.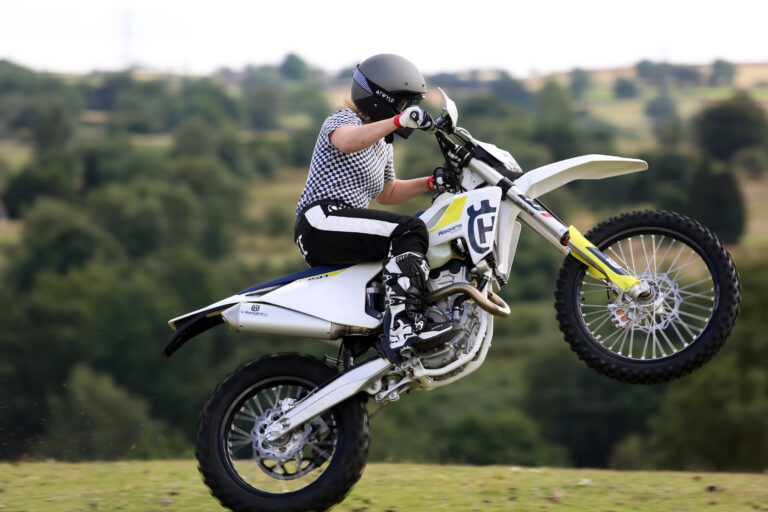 Over the past seven years, what became VC London has evolved into a global community. Its members trade skills and support each other through events, lessons, talks, brand collaborations, meet ups and workshops.
VC London has introduced thousands of women to motorcycling and while its roots remain two-wheeled, it now acts as a gateway to a vast range of outdoor and adventure pursuits that its members might be keen to experience.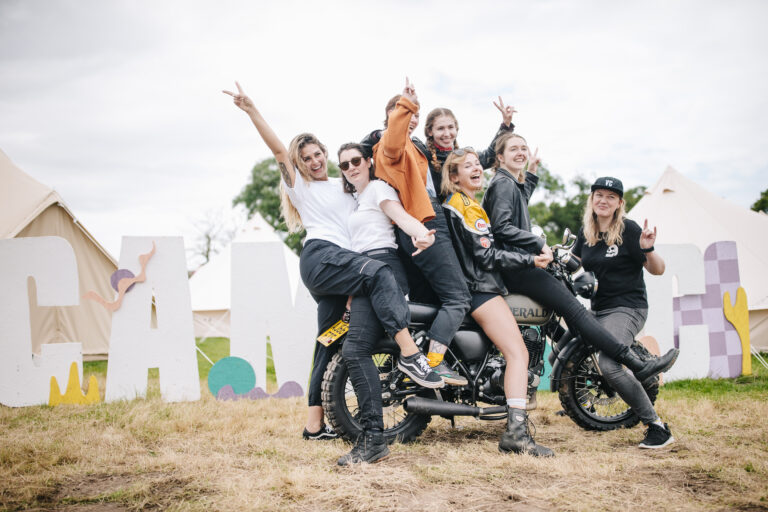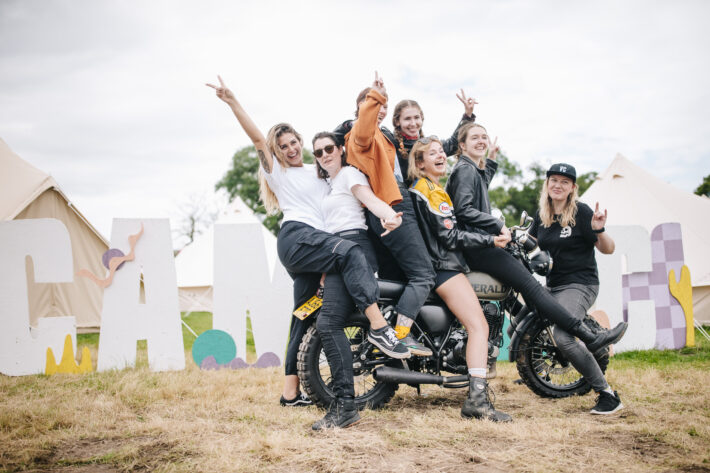 For those looking of a taster of what VC London offers, the jewel in the collective's crown is the hugely successful female-only Camp VC, which takes place in Wales every summer. Far from just a motorcycling festival, this is an event like no other.
"Camp VC is a totally different breed of event and in fact, we almost avoid calling it a motorcycling event as we find that that can put people off," explains VC London's co-founder Gemma Harrison.
"This is about telling the story of motorcycles in a totally different way that women can understand," she continues. "A modern motorcyclist isn't the stereotype. They can be a skateboarder or a yoga teacher, they can be into paddle boarding or wild camping.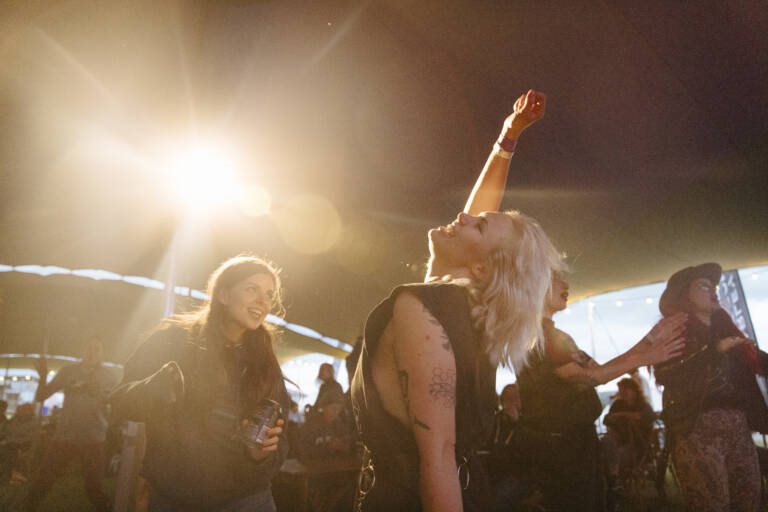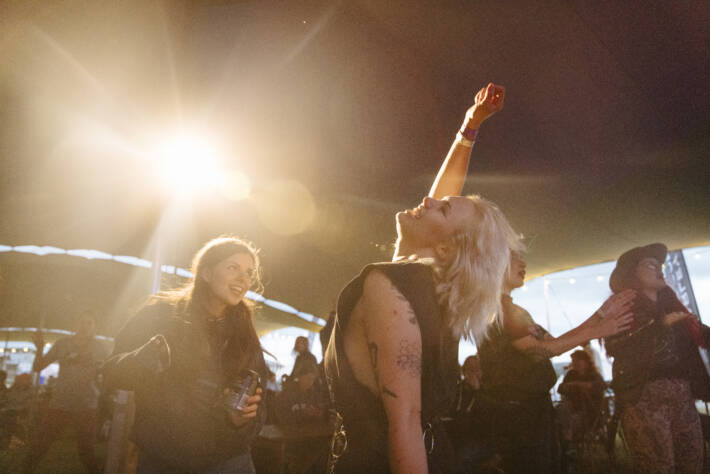 "Motorcycles can fit into your life in so many different ways and they can be so beneficial to your wellbeing. Riding a motorcycle can be just one element of a hugely rich and active lifestyle that is really good for your soul."
You don't need to ride a motorcycle, or even be interested in riding a motorcycle, to attend Camp VC. It's a chance to meet like-minded females, enjoy the wild outdoors and experience new things, two wheeled or otherwise.
"We get people from the skateboarding community, people interested in art or photography, people that enjoy hiking or climbing," says Gemma. "It's more about a shared attitude, trying things and getting outdoors, and motorcycling is a just part of that."
It only takes one look at the list of what's on at Camp VC to realise that while motorcycles underpin the event, they far from dominate the agenda. Visitors can take part in a range of activities so varied they'd be hard pushed to do it all in one weekend.
"We've gone bigger and better than ever before," says Gemma. "The amount of stuff we've got going on is phenomenal. We found through VC London that motorcycling sits so easily alongside other outdoor activities that we've just rolled it all together."
The activity list is almost endless, beginning with every type of motorcycling activity you can imagine, from beginners' road riding to dirt bikes and trials, off road trails and adventure bikes to enduro lessons and wheelie school.
Those bringing their own motorcycle can head out on one of Camp VC's brand-new ride out route maps in collaboration with Devitt. They can enjoy the incredible scenery of the stunning Elan Valley as they ride some of the UK's most mind-blowing roads.
Away from two-wheels, visitors can experience rally driving, skateboarding, paddle boarding, guided hikes, wild swimming, stargazing, welding lessons, mechanic workshops, cocktail making classes, tarot reading, yoga classes, dance classes, live DJs and more.
Gemma, who was originally sceptical to the idea of a female-only festival, has been astounded by the reaction from women across the globe. "We have been absolutely blown away by its success," she says. "We sell out every single year and people keep coming back."
Women travel from far and wide to attend, with previous events bringing people from Australia, Canada, America, South Korea and Japan. It also attracts women from every walk of life, in groups or travelling alone.
"We have a lot of people who come solo and it's one of the best ways to experience the event," Gemma explains. "We have meet-ups so they can connect with other people who have done the same and they often say they've met the most amazing friends for life."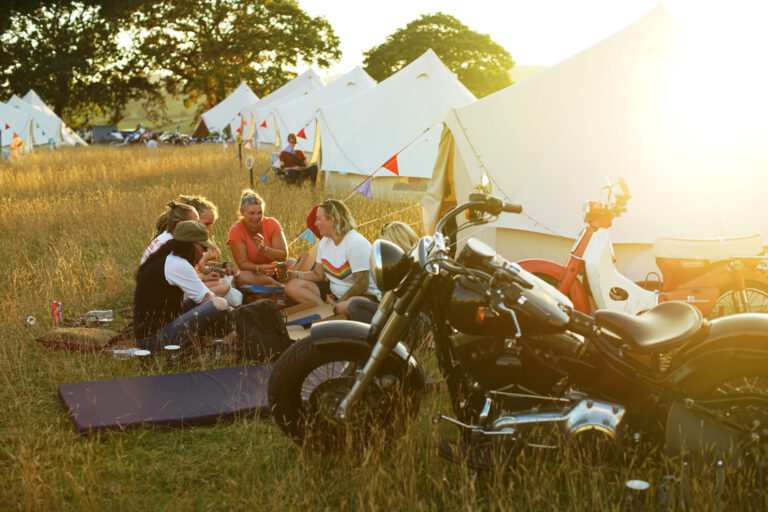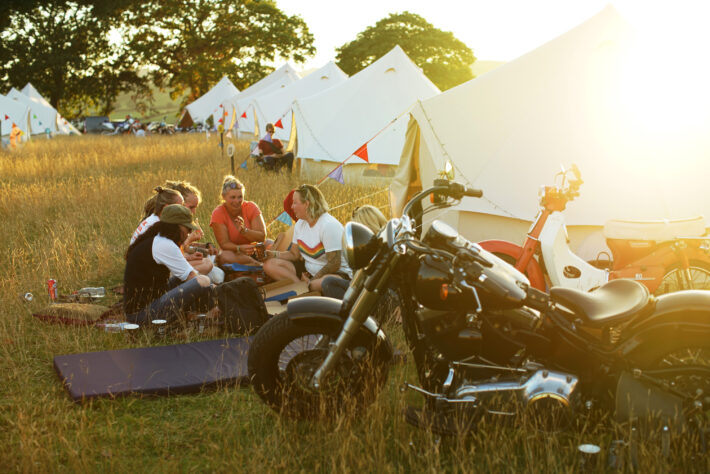 Camp VC offers a safe, non-judgemental, jealousy free space for any and all female identifying, non-binary and marginalised genders. It promotes good vibes only and invites attendees to what it describes as "one hell of a party!"
The friendly, festival atmosphere is the perfect place for females to take their first steps into motorcycling in a safe and welcoming environment. However, Gemma is quick to point out that this is not about being anti-men.
"My husband taught me to ride a motorcycle and I have never experienced any kind of prejudice as a female rider," she says. "VC is less about saying men are doing something wrong and more about showing that we can do it differently and provide something that doesn't already exist.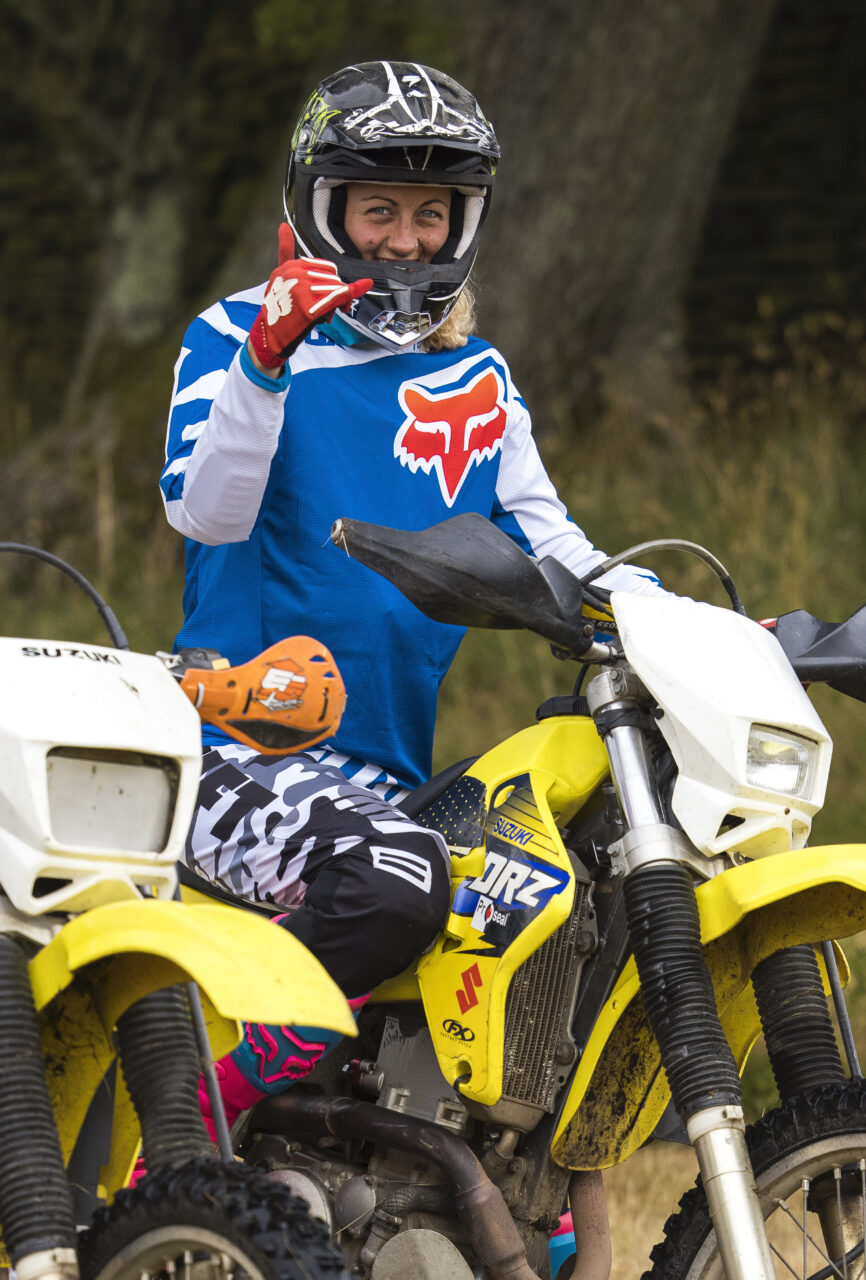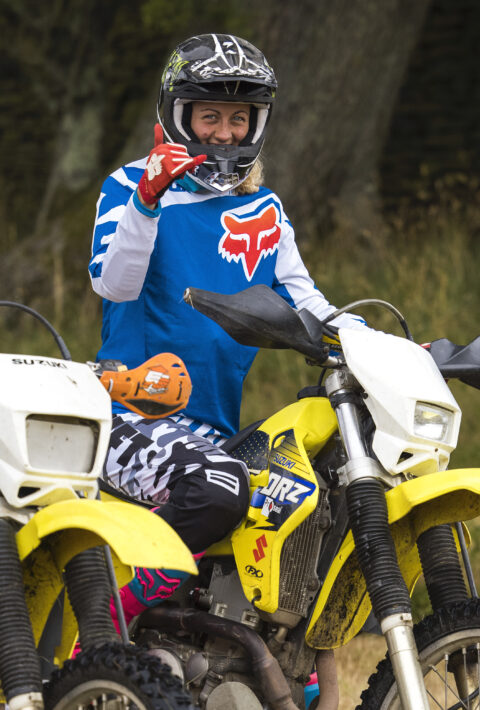 "It's another avenue and another way in. It's not necessarily that another way is wrong. Plenty of women ride with guys and there's nothing wrong with that, but there are definitely those who are seeking another way to do it. We provide that."
Although incredibly modest, Gemma herself is an inspiration to the many women that find motorcycling through VC London and Camp VC. It's ten years since she learned to ride on a 125cc and she now has a garage boasting an envious collection of motorcycles.
"I own my dream garage," she exclaims. "I have six bikes, so a bike for every occasion. There's a 1966 Triumph 5TA chopper, a KTM Freeride 350 for dirt riding, a CRF125 for flat track racing. I still have the 125cc I learned to ride on and the first bike I ever customised. I've got everything I already love!"
So, what would Gemma say to convince a newbie onto two wheels? "Motorcycles have the power to take over your life in such an extraordinary way. They're such an amazing thing to be involved in, but I don't need to do the convincing. Come to Camp VC and find out for yourself!"
Camp VC takes place from 29-31 July 2022 at the Sweet Lamb Motorsport Complex in Llanidloes, Wales. Tickets cost £120 and include two nights camping as well as access to many of the onsite classes and workshops. Some activities are charged at extra.
Visit www.campvc.co.uk for more information.