Who doesn't enjoy a biker event? Especially during this time of the year with the sun slowly making an appearance.
Whether you're into bike rallies, ride-outs, meets, shows or even rock nights there's certainly something for you this month! Here is your guide to some of the best events on offer for the biker community throughout June.
Event: Touching the Cloth 4 N.A.B.D Bike and trike Rally
When? 10th – 12th June
Where? Frettenham Village Hall, 5 miles North of Norwich, NR12 7NN
What's on?
This event involves good food and beer, camping, disabled camping area, stalls, live bands on the Friday and Saturday night including Fairplay, The Hedge Monkeys and Dustbowl, Saturday afternoon bike and trike show, BBQ and music. What more could you want?
This event is organised to raise money for the National Association for Bikers with a Disability (N.A.B.D).
Tickets:
£15 weekend pass including camping, £7 day ticket, £5 rally Pitch

Event: The Cholmondeley Pageant of Power
When? 10th – 12th June
Where? Cholmondeley Castle, Cheshire, SY14 8AQ
What's on?
This northern Goodward FOS type event is a great place to meet with like-minded people and enjoy a weekend of fast, competitive action. The 3.2 mile circular track is highly respected amongst the competitors. Fans can see the competitors leave the start line and be there when they return to the pits.
There are over 150 track entries from both cars and bikes so the track has constant action each day.
There will also be classic motorcycle demonstrations and trade stands plus exciting on the track action featuring parades, ride pasts and speed trials where two wheelers test each other to the limit on the Power and Speed circuit.
Tickets:
Prebook £26, OTG £40. £69 3-Day ticket. £258 Adult Hospitality, £192 Child Hospitality.

Event: Ride of Respect 2016
When? 12th June
Where? Bowood House, Calne, Wiltshire, SN11 0LZ
The Ride of Respect is now in its 7th year. It is an annual mass ride by motorcyclists to pay tribute both to our tri-service personnel and to the fallen and their families.
The Ride of Respect 2016 will ride 46 miles following the repatriation route of our fallen Heros from Lyneham to the John Radcliff hospital passing through Royal Wootton Bassett.
This rid is to raise funds for UKHomes4Heros Pride & Passion, Bike Tours for the Wounded, Armed Forces Bikers, Army Benevolent Fund and Walking with the Wounded.
This is a day for saluting our Heros that has now been recognised and to help the charities that take care of these Heros that have paid the ultimate sacrifice for their country.
Event: Lincoln Bike Fest
When? 12th June
Where? Braufor Wharf, Lincolnshire, LN1 1XW
What's on?
This festival is set around the historic Brayford Waterfront in Lincoln. Over 5,000 bikes of all shapes and sizes come together for one of the largest events in the Midlands.
It is a day of entertainment, music from live local bands, stalls, displays and a Show Bike Concours.
The Brayford Waterfront area also has a wide range of cafes, restaurants and pubs and provides an ideal place to relax and soak up the atmosphere.
Event: Ranch House Ride Out
When? 15th June
Where? Iron Horse Ranch House, Peterborough, PE6 8EB
What's on?
Part of the Lincolnshire Bike Night is offering a visit to the Lancaster Bomber at East Kirkby. This is an extremely popular event so getting there as early as possible is important. Food and drink is available and there will be live music from 8pm.
The meeting time for this ride-out is from 5pm at Iron Horse Ranch House with the aim to start the ride at 6pm/6:15ish. All monies raised goes to keeping the Lancaster running.
Event: The Farmyard Party
When? 17th – 19th June
Where? Duncombe Park Estate, Helmsley, North Yorkshire
What's on?
The motorcycle Action Group Yorkshire is presenting the biggest bike only rally in Europe. 2016 is the 30th anniversary of the event.
The event is packed with entertainment day and night with over 20 bands, comedy shows, a bike show and food and drink in 4 bars.
This is a rally put on by volunteer bikers, for bikers, in aid of biking. It has a strict NO cars, NO vans, NO pedestrians and NO excuses policy.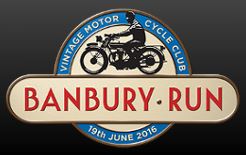 Event: VMCC Banbury Run
When? 19th June
Where? Heritage Motor Centre, Warwickshire, CV35 0BJ
What's on?
Now in its 68th year, it is the largest gathering (500+) of pre-1931 motorcycles and 3-wheelers in the world, and visitors will be able to see the motorcycles start and finish at the museum.
The Banbury Run is aimed at those who enjoy the thrill of riding with other Vintage, Veteran and Pioneer bikes. There will also be Club and Trade stands, 100 auto jumble pitches and special interest displays within the museum grounds.
Camping is also available on the Saturday and Sunday night.
Tickets:
Prices to be confirmed so please check the website for updates.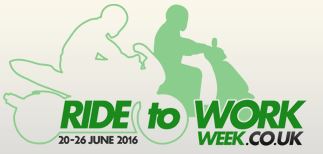 Event: Ride to Work Week
When? 20th to 26th June
Where? Worldwide!
Let's get on our two wheels during Ride to Work Week and show those other road users that commuting on your motorcycle or scooter really is the answer. It can save time, reduce congestion and save you money. Ride to Work Week only comes round once a year, but give it a go and you may even find yourself commuting on two wheels a lot more regularly!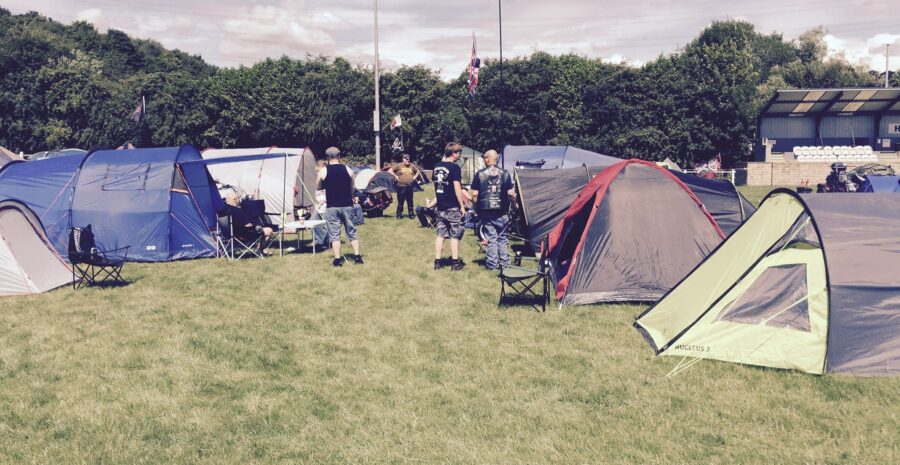 Event: Bridge Rats MCC BBQ Summer Fundraiser
When? 25th to 26th June
Where? Heath Rugby Club, Halifax, HX4 8LS
What's on?
This event is a Summer BBQ Fundraiser in aid of Yorkshire Air Ambulance. Heath Rugby Club will open for use where a band will play on the Saturday night to keep you entertained and a raffle will be held to boost fundraising efforts. Catering will be provided by Jimmy Chew who will be providing the BBQ. All you need to do is bring your own beer and have fun.  Breakfasts will also be available on the Sunday Morning.
The funds will be raised from a % of profits from the food being sold and activities and from donations from the food van and those providing activities on the main day.
Tickets:
£5 per adult and £2 per child for camping. Camping is by invite only!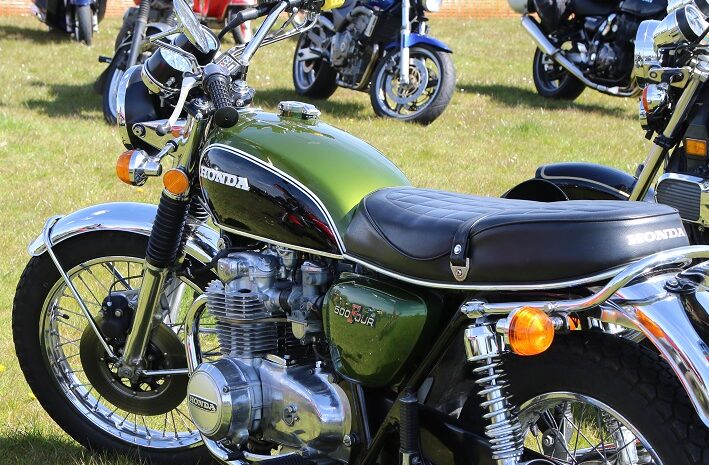 Event: Romney March Classic Motorcycle Show and BikeJumble
When? 26th June
Where? Hamstreet, Kent, TN26 2JD
What's on?
This is a large motorcycle only show for pre-1990 machines with Club stands and parades of show bikes.
Jim Redman MBE, six times World Champion and six times Isle of Man TT Winner, is the 2016 Guest of Honour.
There will be a large indoor and outdoor BikeJumble with new and used spares, bikes, clothing and accessories for sale. Free BikeMart display-to-sell area for private vendors. There will also be a Beer tent selling Real Ale and live music from local rockers Tim Phillips and 1066 Rockitmen. Refreshments will be available – past events featured a hog roast, toasted sandwiches and real coffee in addition to burgers and chips.
Know of an event taking place in June but can't find it in our guide?
Why not share it in the comment box below and we'll be sure to add it on!