With the weather still looking up what could be better than adding a few biker events to your calendar. There's a lot going on for us bikers this August from ride outs, competitions, biker festivals and more!
So, what's happening this August?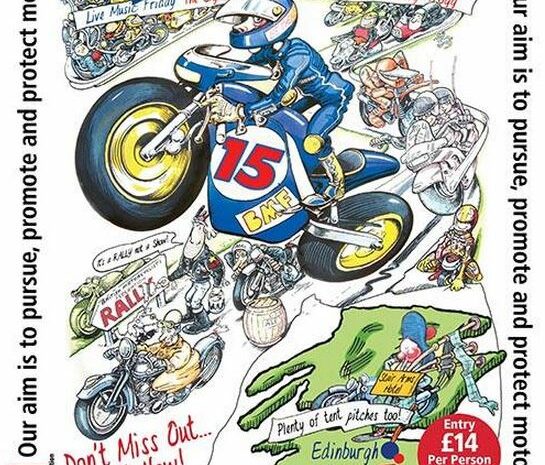 BMF's New Scotland Rally
Date: 14th – 16th August
Event: BMF's New Scotland Rally
Meeting at Stair Arms Hotel in Midlothian this rally shows off the beauties of Scotland. In order to take part in the rally you must make sure you pre book!
Not keen on taking part in the rally? Fear not! You can still be a part of the event and enjoy the live music, disco, refreshments and even pitch a tent in the camp site.
Tickets:£14 on the gate
£11.50 advance booking
National Blood Bike Awareness Day
Date: 14th August
Event: National Blood Bike Awareness Day
Blood Bikers do an incredible job of providing an out of hour courier service transporting urgent medical goods around the country…and they are all volunteers! So to have a day dedicated to these unsung heroes is the least they deserve.
On the day of the event O2 will be hosting Twitter chats with real Blood Bikers so make sure you check out the 02 Twitter page!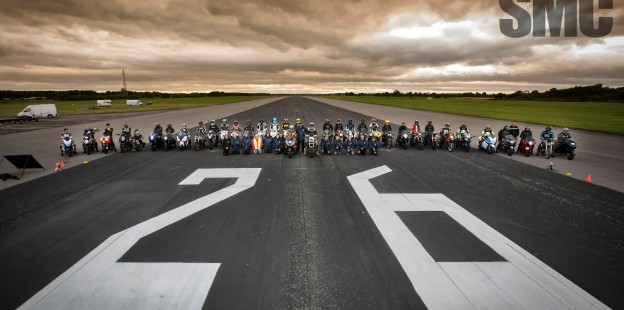 World Wheelie Competition
Date: 15th August
Event: World Wheelie Competition
Venue: Elvington Airfield, York
Riders from around the globe will be gathering at this extraordinary event and this year it's extra special as it's the World Wheelie Competition's 100th Birthday! So you can expect a spectacular show!
Who will beat the world record??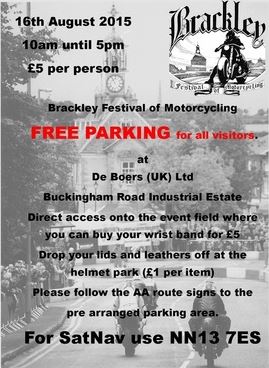 Brackley Festival of Motorcycling
Date: 16th August
Event: Brackley Festival of Motorcycling
Venue: Brackley High Street
An event not to be missed! Brackley High Street will be completely closed off for this charity event and you wont be short of things to do! There will be a ride out, trade stands, food stalls, music, stunt shows and much much more!
Devitt are proud the be sponsoring such a successful event and if you do find yourselves heading there then be sure to say hi to the Devitt team!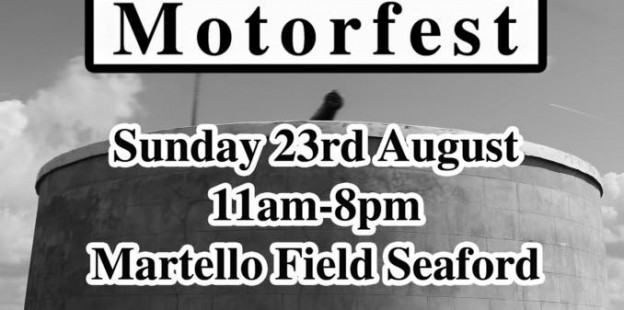 Seaford Motorfest
Date: 23rd August
Event: Seaford Motorfest
Venue: BN25 1JH, Seaford
A fantastic location along the Seaford seafront this one's an American classic and vintage car and bike show. Also featured at this event will be beer tents, a fun fair, trade stands, food stalls and of course live bands!
This one's a fun family event by the sea with loads to do…what more could you want?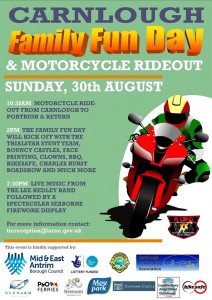 Blackbird family Fun Day & Motorcycle Rideout
Date: 30th August
Event: Blackbird family Fun Day & Motorcycle Rideout
Venue: Harbour Road, Carnlough, Co. Antrim, Northern Ireland, BT44 0EU, Co. Antrim
Another biker event perfect for the whole family packed full of interesting and fun attractions such as bouncy castles, face painting, BBQ, road show, a stunt team and much more…this all kicks off at 2pm just as the bikers make their return to Carnlough.
If you're planning on joining the ride out then you'll be setting off at 10:30am.
Live music will commence at 7:30pm followed by an impressive firework display…this one really does have it all!
So bikers, when it comes to events you really are spoilt for choice this month; but we're sure this isn't all that's going on! Can you add to the list?