Fourth generation of Suzuki's big adventure machine gets hardcore dirt variant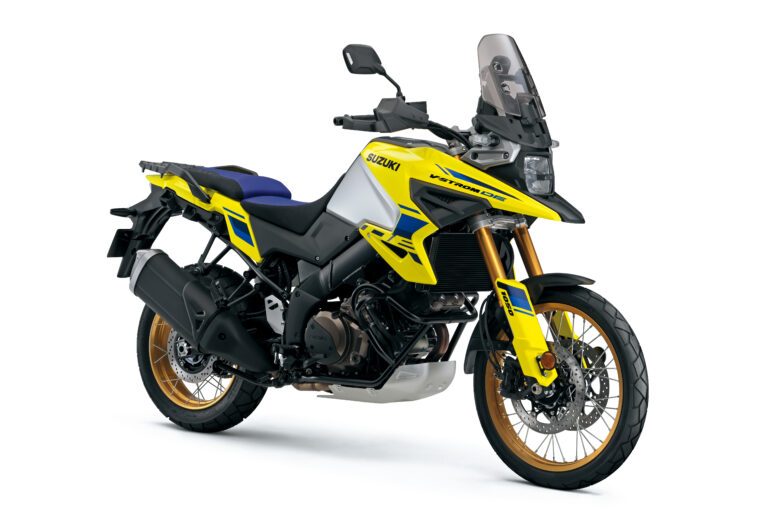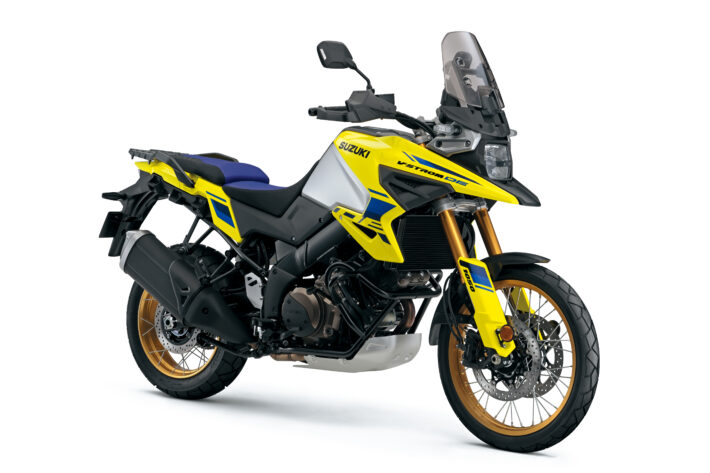 There's been a lot of talk about Suzuki losing interest in motorbikes, especially after it pulled out of MotoGP earlier this year. The firm itself has been clear that this isn't the case though, and has been saying that there are plenty of new bikes on the way.
And here's the first of them: the new Suzuki V-Strom 1050 DE. It's a development of the old, slightly frumpy 1050 XT, with much more serious off-road styling and chassis kit. And alongside an updated base model 1050, Suzuki hopes it will bring in a bit more of the action from the full-bore adventure sector.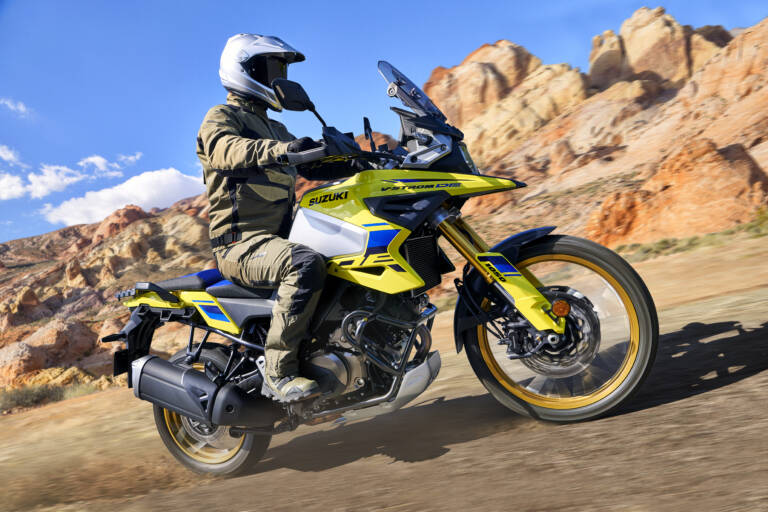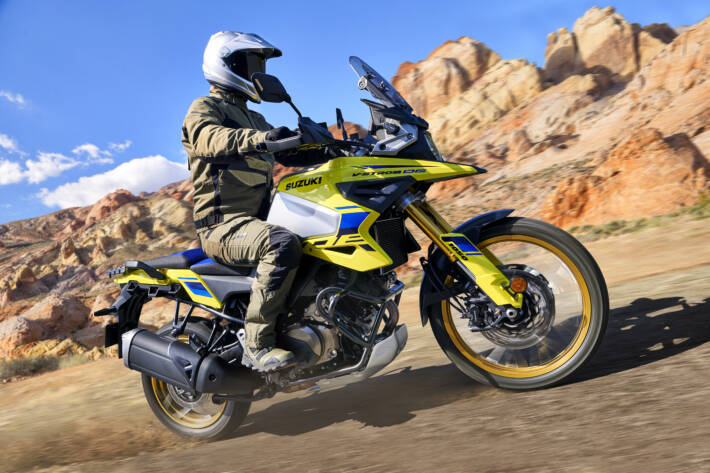 The biggest changes for the DE are in the chassis department, where there's a new set of wire-spoked wheels, with a proper 21-inch front rim for the first time. That bigger wheel is a boon when it comes to off-road work, and also allows more serious dirt rubber to be fitted. The aluminium rear swingarm is a new unit, with a stiffer design, and the suspension has an extra 10/9mm travel front and rear compared with the base bike.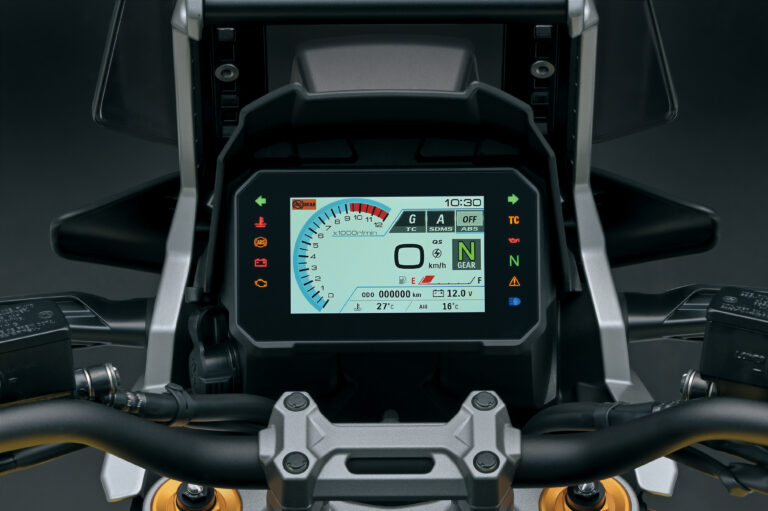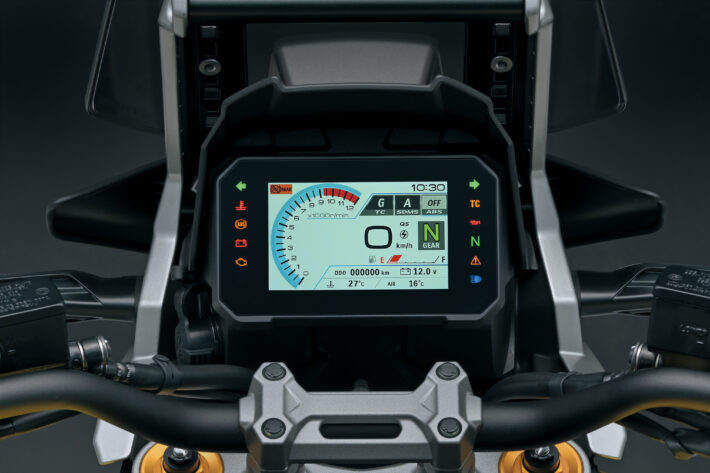 Forks and shock are both by KYB and offer full adjustability. The frame is revised with new aluminium castings that make it lighter and stronger. The geometry is also tweaked, with slightly more rake and trail on the DE version. Rounding off the dirt-friendly chassis mods are a tough aluminium sump guard on the DE and steel footrests, with plastic and rubber parts respectively on the base bike.
The engine is still the same basic 1,037cc V-twin as before, but with a light going-over for better reliability and performance. The exhaust valves are now sodium-cooled, a first on a Suzuki bike (though common in cars and elsewhere), gearing and clutch are revised, and the final drive chain is a stronger design on the DE.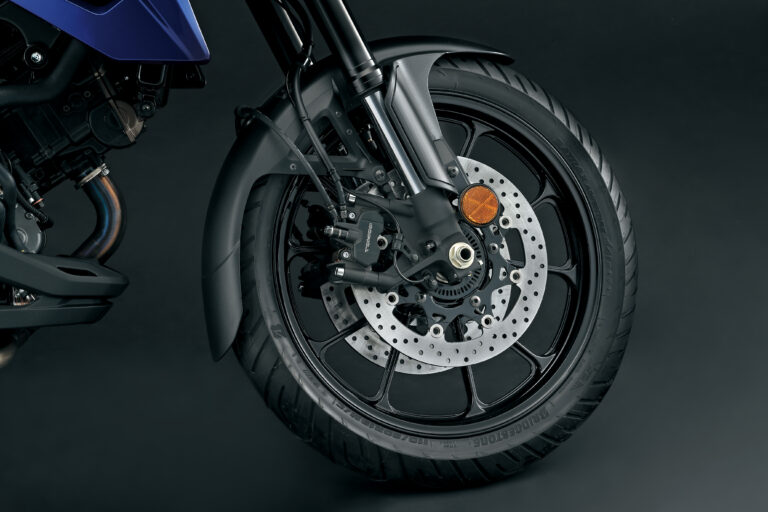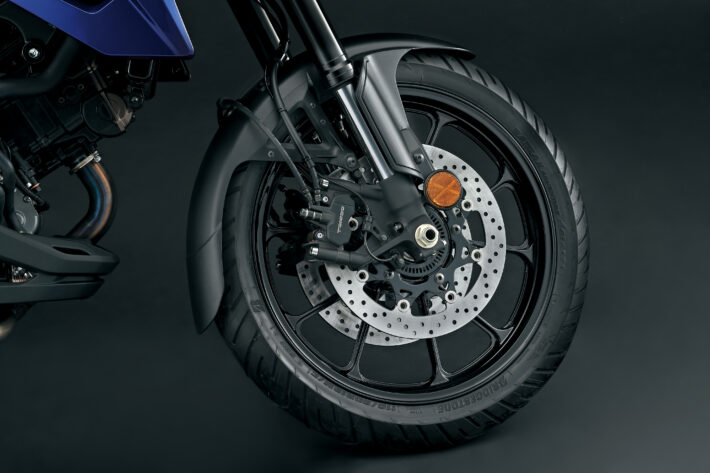 Suzuki's been a little bit behind the curve with electronics, but it's given the new V-Stroms a decent package. A new full colour LCD dash heads up the system, with IMU-assisted rider aids, cornering ABS and traction, hill-hold brakes, power modes and cruise control. You also get a full up/down quickshifter, and the DE has a new 'Gravel' setting on the traction control, which gives better performance off-road.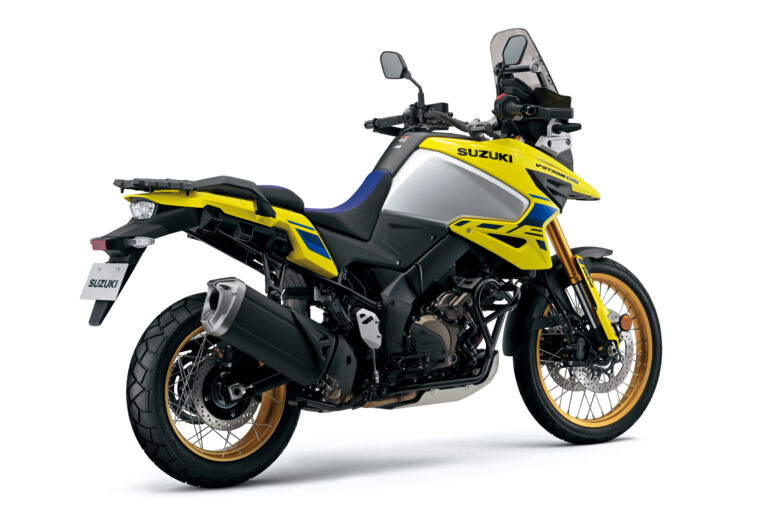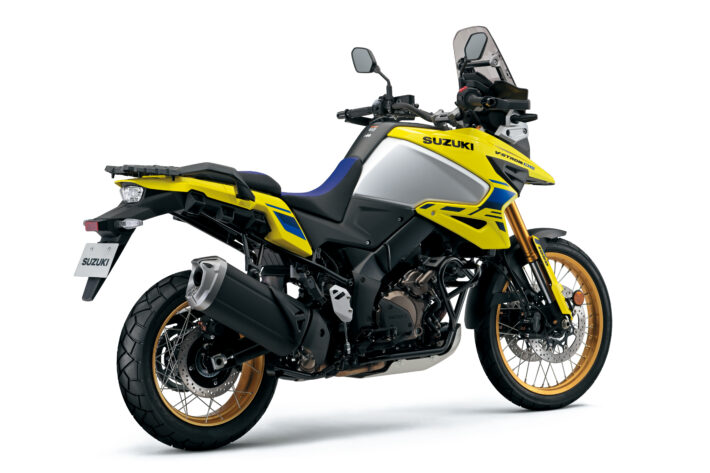 Finally, the new bikes have loads of useful add-ons, some standard, like centre stand, handguards, USB power socket and 12v cigar-lighter socket, and some are optional accessories, like the aluminium luggage set, hot grips, lowered seats and extra lighting units.
No word on price just yet, but Suzuki does like to offer good value, so expect a nice differential from fancier big ADV machinery. More as we get it…