Former factory endurance Suzuki GSX-R750 SRAD race bike rebuilt as gorgeous classic race bike by firm's British Team Classic Suzuki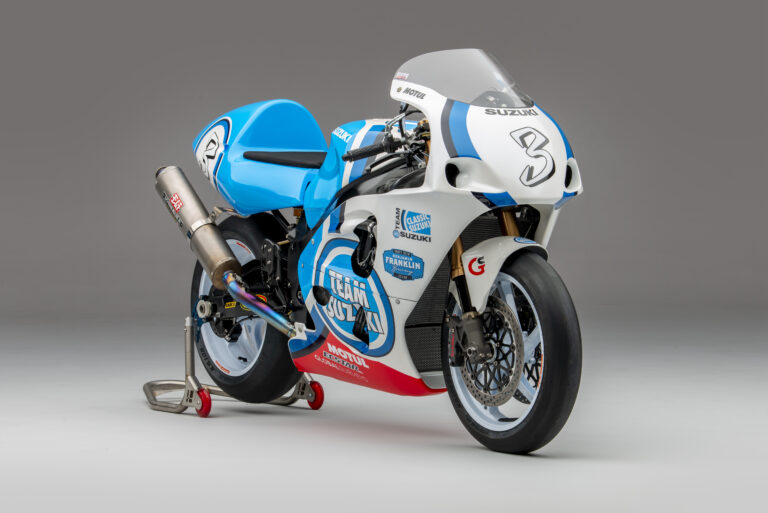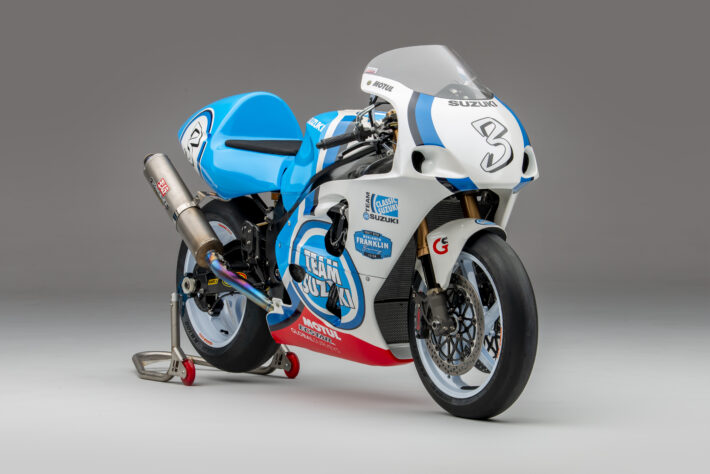 Suzuki might have been a bit quiet in terms of new superbikes of late, but the GB division of the Japanese firm has been hard at work. It owns a classic race team – Team Classic Suzuki – which runs gorgeous Suzuki machinery from the old days in selected classic race events, like the Classic TT and endurance race series. Over the past few years the team has built up some amazing XR69 factory replicas of the 1970s superbikes, a sweet two-stroke RG500, and slab-sided GSX-R1100, as well as a couple of amazing GSX1100 Katanas.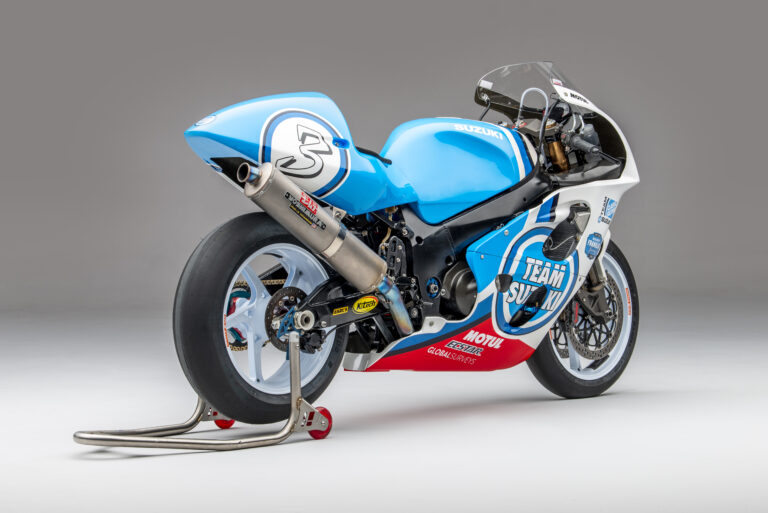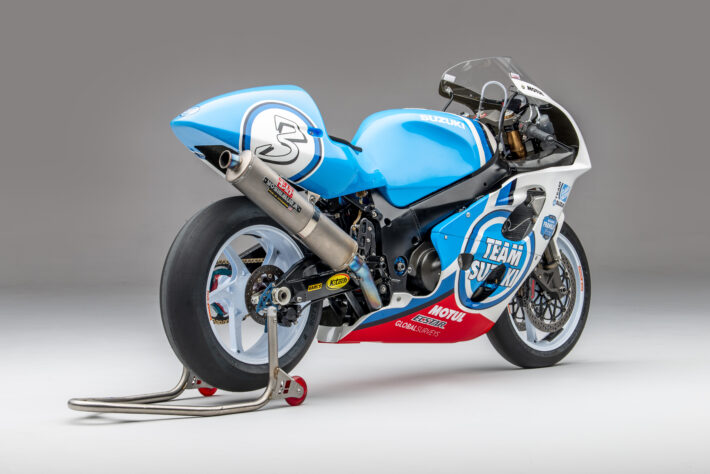 And now it's fast-forwarded into the 1990s, with this GSX-R750 SRAD (Suzuki Ram Air Direct) racebike. It's built around an old factory endurance racer from the late 1990s, which has been stripped down to the frame and crank, rebuilt better than new, with the latest chassis upgrades, and factory race kit parts.
The engine has a dry slipper clutch, lightweight generator, magnesium offset sump and six-speed close-ratio gearbox, all from the correct period factory race kit, as well as a classic Yoshimura RS3 full titanium race exhaust system. An enormous endurance-race-spec radiator fills the entire fairing space in front of the header pipes, and the motor is fed by a pair of carbon-fibre ram-air intakes either side of the top fairing. Since it's a 1996 pre-fuel injection model, it uses a set of four flatslide race carbs, making it eligible for classic race events that ban fuel injected machinery. There's no claimed power output, but expect an easy 150bhp+ from the race-prepped motor.
The chassis is based around the endurance racebike's braced twin-spar aluminium frame, which has a special lengthened and braced factory swingarm, for more stability and extra stiffness. Suspension is by UK race suspension specialist K-Tech, using its fully-adjustable USD front forks with titanium carbide coated stanchions and custom-made fork lowers to suit the non-radial four-piston monobloc Brembo race calipers. Out back, there's a fully-adjustable K-Tech rear monoshock, while the wheels are superlight forged OZ Piega R racing rims, shod with Dunlop race slicks. All the main fasteners are titanium parts from Race Fasteners, while the brake and oil lines are by Earls.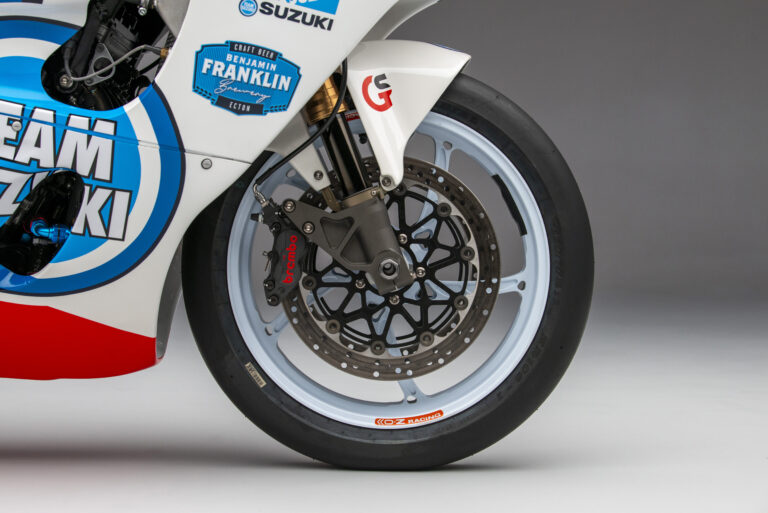 The bodywork uses custom-made carbon-Kevlar panels and race single seat unit, with a suitable spartan 1990s racebike cockpit that has just one single analogue tachometer, basic idiot lights and a Skidmarx double-bubble race screen. The paintjob is a modern take on the classic Lucky Strike tobacco sponsorship scheme, re-imagined in Suzuki's baby blue, white and red colours. Lovely.
The Team Classic Suzuki SRAD GSX-R750 will be taking part in selected race events next year, with Michael Dunlop tipped to ride it at the Classic TT, if the 1996 bike gets approval from organisers. Michael Dunlop and the team will be doing some shakedown tests on the bike in Spain before Christmas.