New Euro5-compliant 1200 Scrambler and 900 Street Scrambler range, including limited edition Steve McQueen and Sandstorm editions
Triumph's Scrambler range is one of the highlights of its Modern Classics range, putting the excellent Bonneville parallel twin motor and frame into a retro-offroad styled machine. There are two basic model lines – the 900 Street Scrambler and the 1200 Scrambler, which use the two capacity variations on the liquid-cooled eight-valve twin motor. All of them have the classic Triumph 60s-style high-level silencers, wire spoked wheels, long travel suspension and mild dirt-styled rubber, plus slick retro-scrambler styling.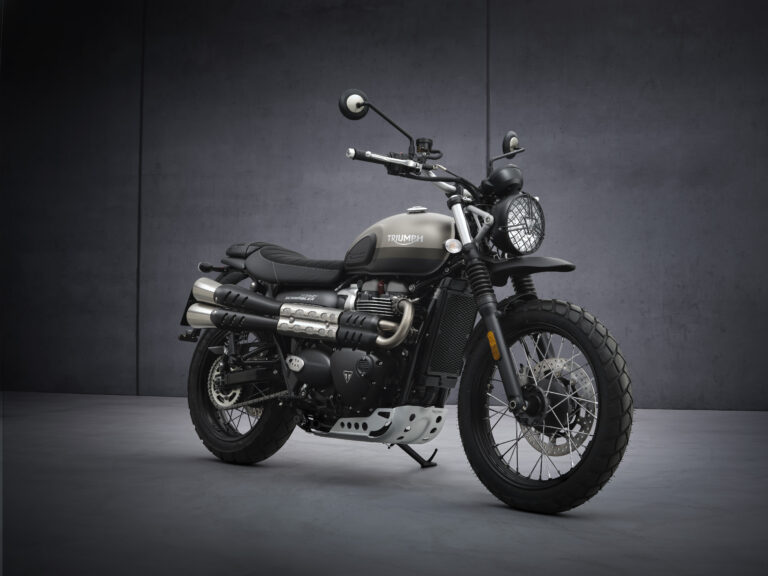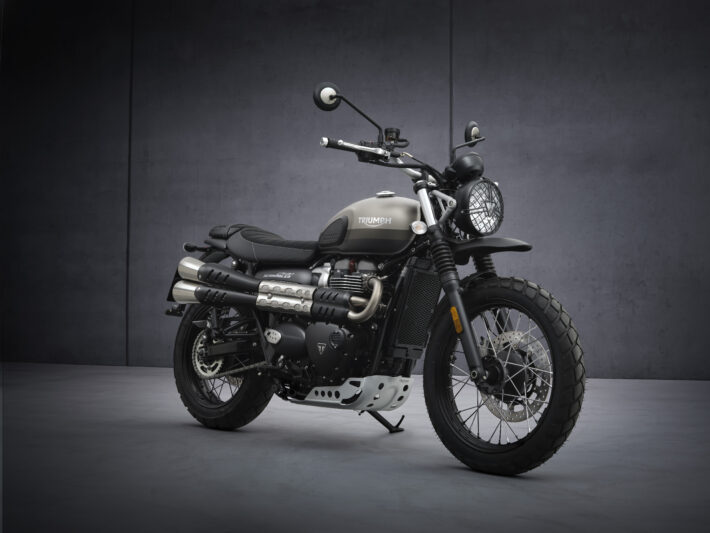 For 2021, Triumph has had to update the engines across its range to meet Euro5 emissions regulations – so all the new Scramblers and Street Scramblers use that new tweaked engine design. On the 900 that means peak torque of 59ft lb at just 3,250rpm and peak power of 64bhp at 7,250rpm, while the 1200s boast 81ft lb of torque at 4,500rpm and 89bhp at 7,250rpm. That means Triumph has kept the performance of the 2020 bikes, while meeting the tough emissions performance needed for Euro5 – a neat trick.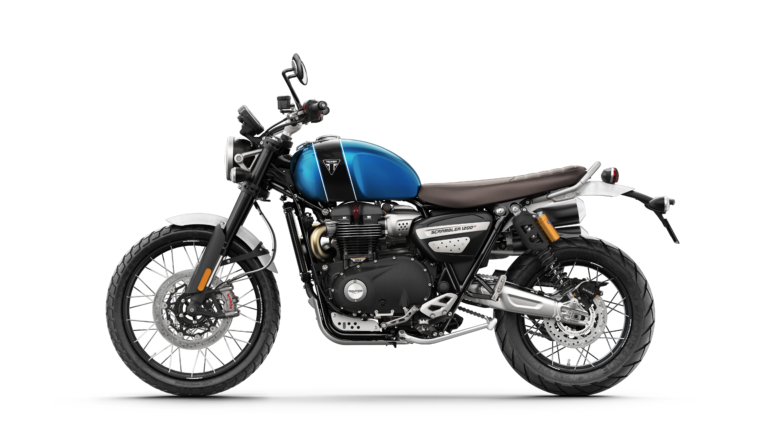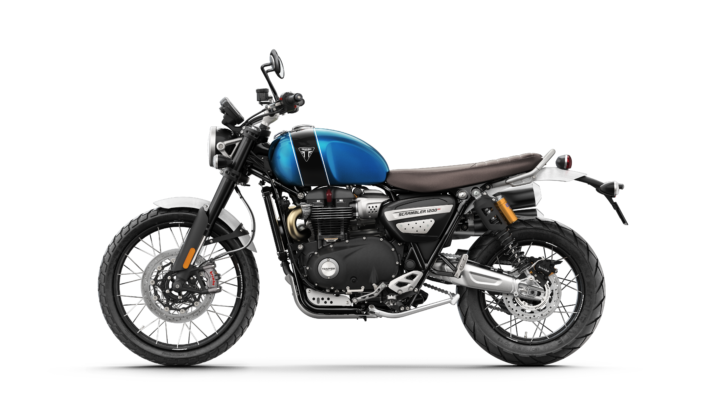 On the Street Scramblers, there's an update to the styling, with new brushed aluminium side panel numberboards, headlight brackets and heel guards, plus a new seat material. The 1200s stay mostly as they were, with Öhlins twin rear shocks on the XC version, aluminium swingarm, Showa forks, Brembo brakes and advanced IMU-assisted ABS and traction control systems.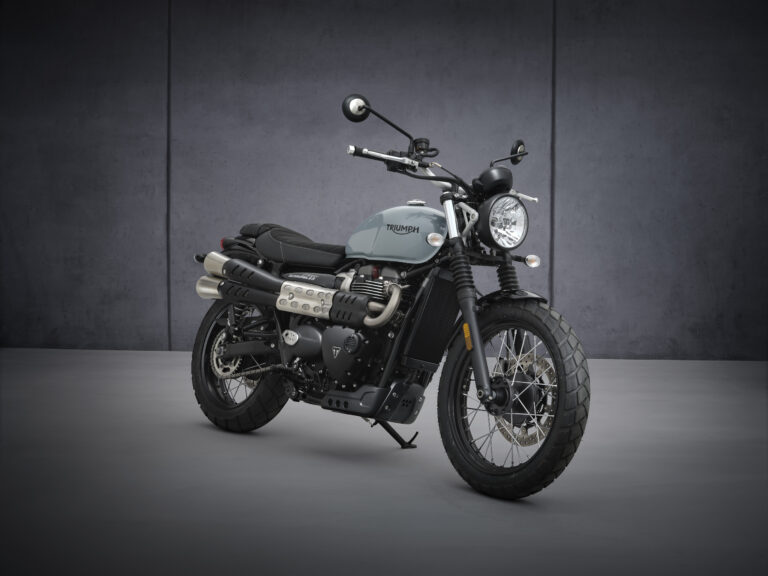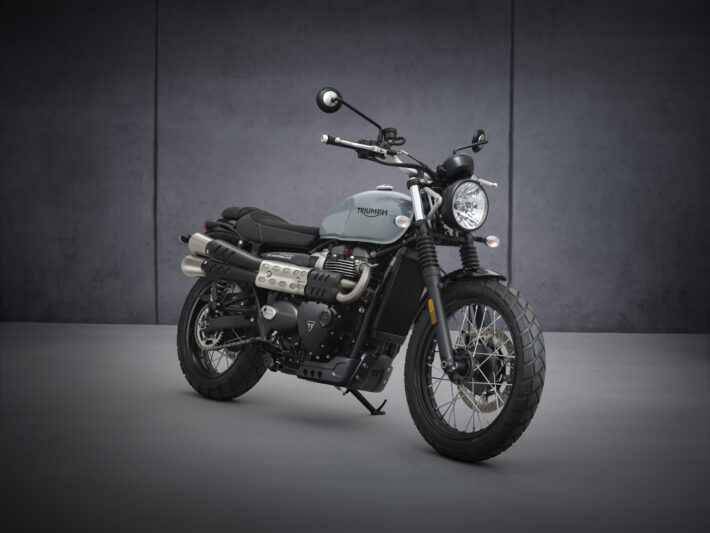 Triumph has also released two new limited-edition models for 2021, the Street Scrambler Sandstorm edition, and the 1200 Scrambler Steve McQueen edition. The Sandstorm model is limited to 775 bikes and comes with unique paint scheme and extra bolt-on accessories.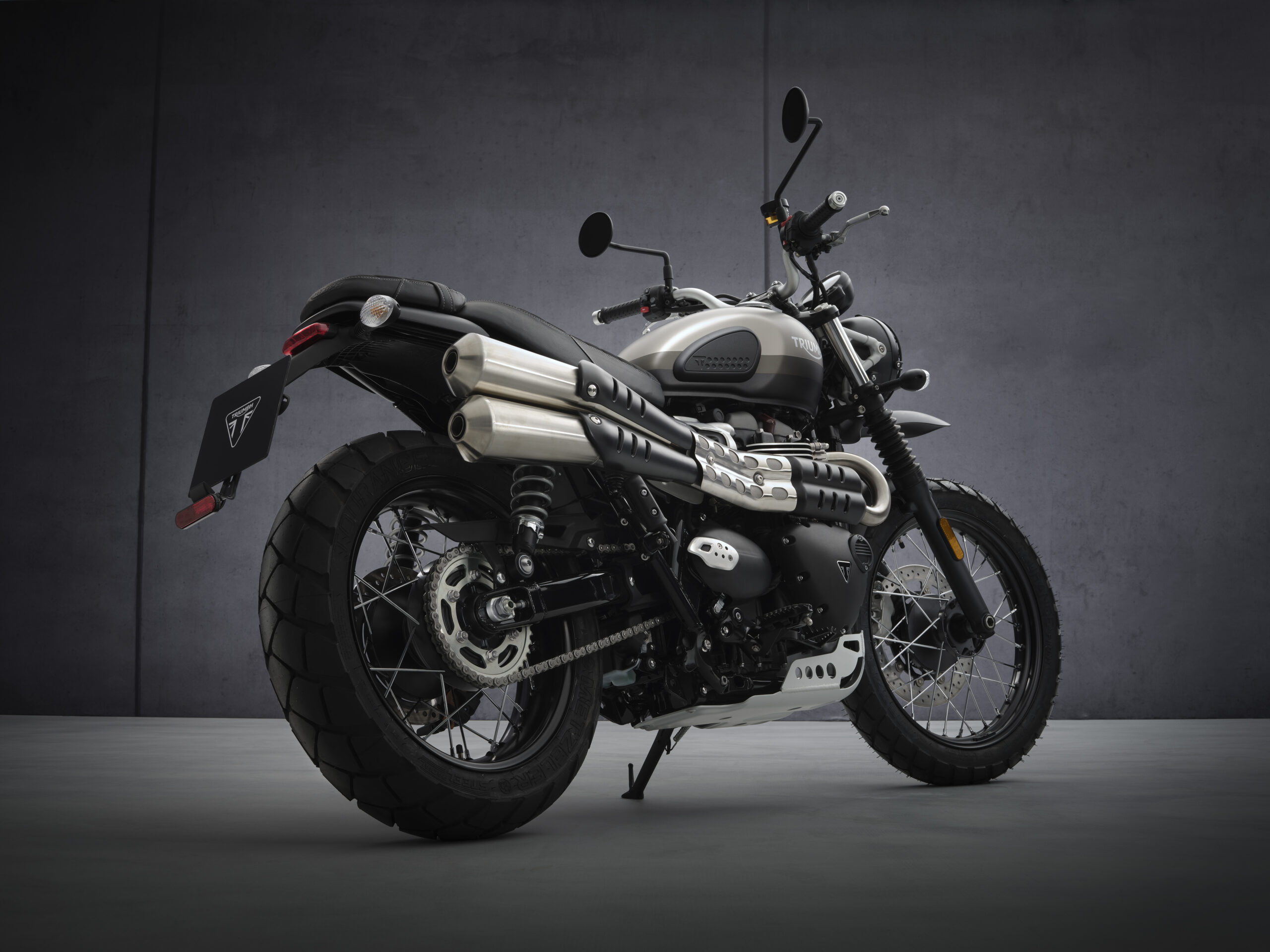 The Steve McQueen Edition bike marks the famous scene in 'The Great Escape', where McQueen jumped a bike over a barbed wire border fence to escape a German PoW camp. The bike was, in theory, a German Army machine, but the bike used in the film was actually a Triumph – hence the link…
Just 1,000 of the McQueen bikes will be built, featuring a special paint job, Steve McQueen signature branding and only the very best official Triumph accessories added to the spec…
All the Scramblers are available now, and the Street Scrambler range starts at £9,300, with the 1200 Scrambler starting from £11,800. More info: https://www.triumphmotorcycles.co.uk