Aprilia RSV4 1100 Factory Overview
The Aprilia RSV4 1100 Factory's 65° 16v DOHC V-four lump has many similarities to the 1078cc lump in the firm's Tuono 1100 supernaked, which has been out for a few years now. The RSV4 shares the 81mm bore and 52.3mm stroke and the 48mm throttle bodies, but has two injectors per cylinder, and a higher compression ratio, now up to 13.6:1. That gives it more revs – peak power is made 2,200rpm higher than the Tuono at 13,200rpm – and more power, up from 175hp to 217hp.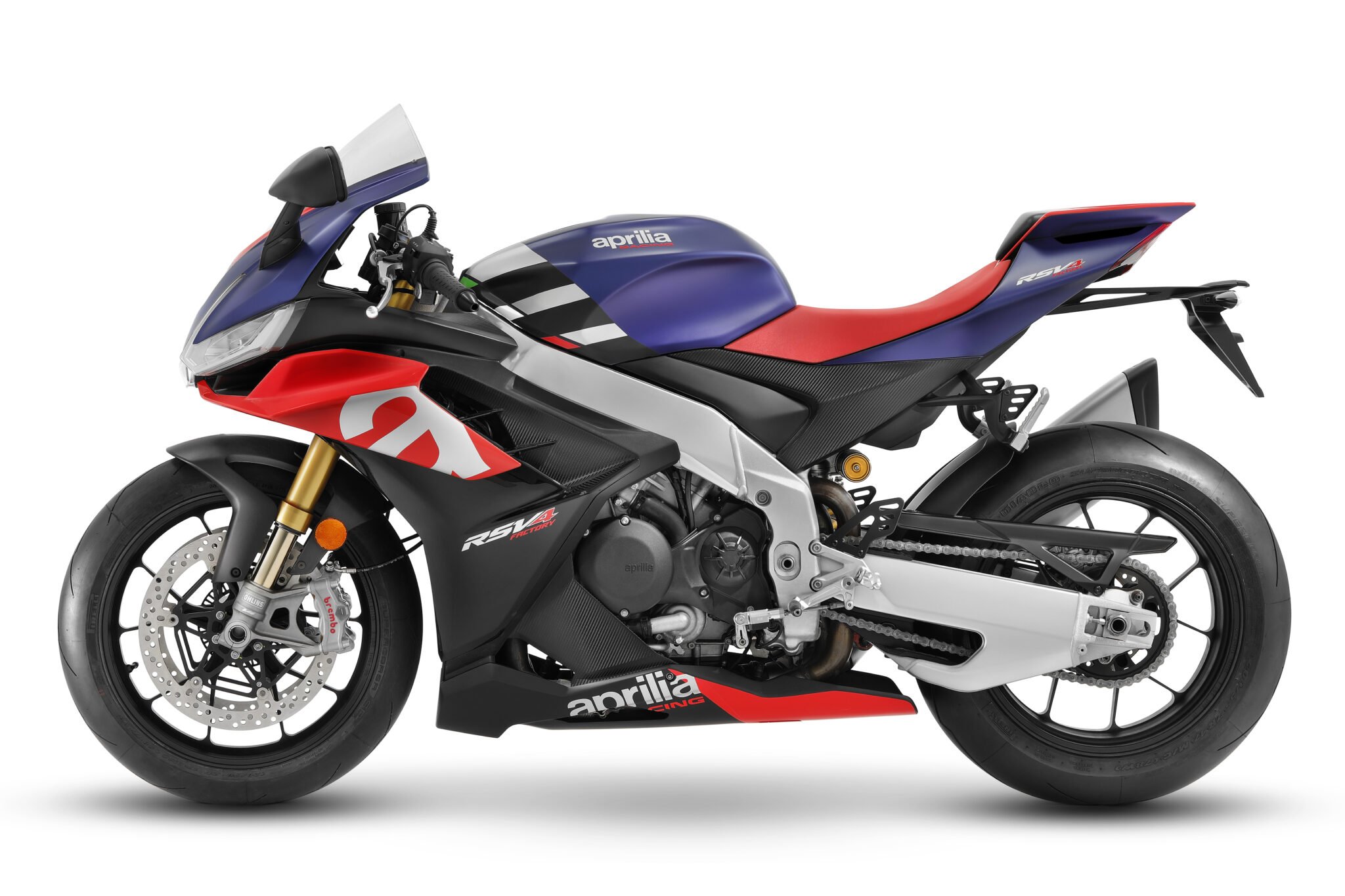 Aprilia are very proud that they have the only fully-adjustable frame on the market – you can alter the steering head geometry, engine mount position and swingarm pivot point. None of which is of much practical use to anyone below, say, the 95th percentile of club racers – but it is all very cool indeed. It's unchanged from the 999cc RSV4, but there's new geometry: 4mm shorter wheelbase, 2mm less fork offset and less rake. The firm reckons this puts more load onto the front tyre, adding stability but maintaining agility.
The Aprilia RSV4 1100 Factory is a bike which is a very intelligent choice indeed – but is also jammed with Italian passion.
Aprilia RSV4 1100 Factory Spec
Seat height

-

Weight (kerb)

199kg

Engine

DOHC 16v, 65° V-four, l/c

Capacity

-

Top speed

-

Average fuel consumption

-

Insurance group

-

Price

£21,499
Aprilia RSV4 1100 Factory Insurance