Name: Michael Russell
Date of Birth: July 15th, 1980
Place of Birth: King's Lynn
Nationality: British
Races competed: Isle of Man TT, North West 200, Southern 100, Scarborough & BSB
Twitter: @mikeru55ellthr
Website: www.trueheroesracing.co.uk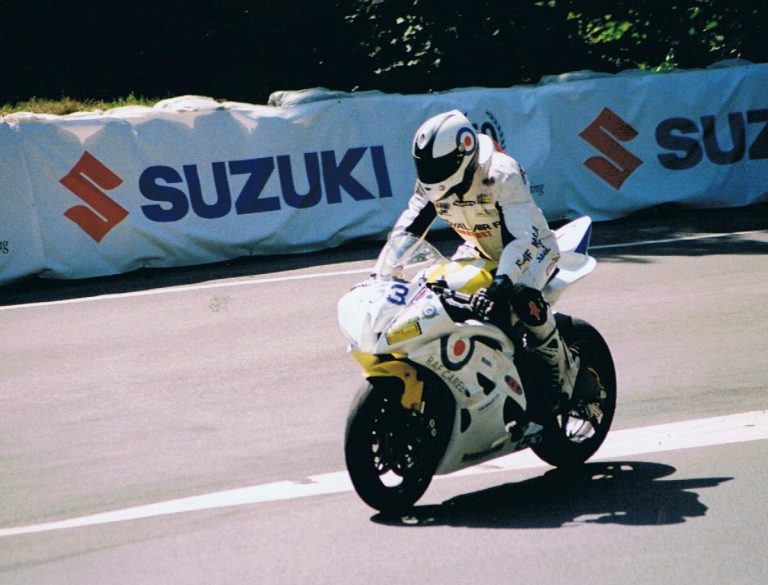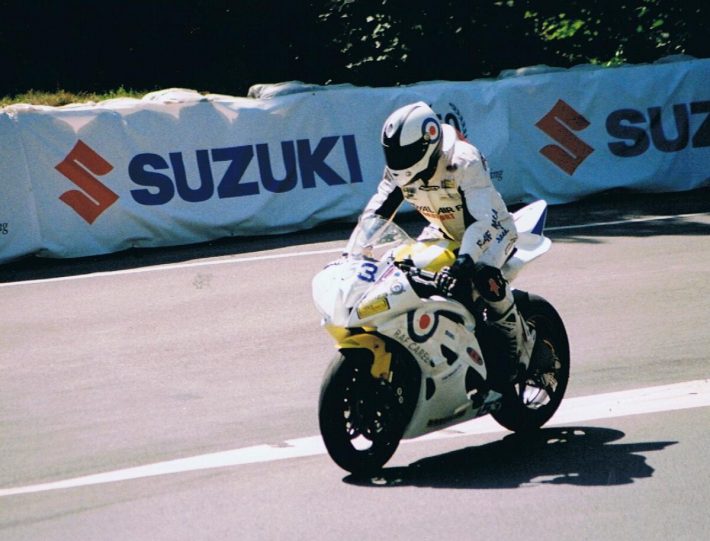 Credit Phil Wain's Archive
Getting into biking:
"I'd always wanted to ride bikes from as young as I remember, but having an over protective mother and no money I had to wait till I joined the RAF where my Nan paid for me to do my test without ma and pa's knowledge. "
Michael's first Isle of Man appearance came in the 2007 Manx Grand Prix Newcomers A race, in which he placed 8th. After winning the Senior Manx Grand Prix in 2009, his first TT races came the following year with 28th being his highest finish in the Supersport TT 1 race.
Racing Icon:
"My biggest idol is Michael Rutter, he is amazing and like a fine red wine just gets better with age. I have only had the pleasure of meeting him a few times but he is always a gent."
First bike:
"Kawasaki KR1, a bike I wish I still owned to this day. "
Career Highlights:
"I would say being a double Manx GP winner is my biggest achievement to date and I am certainly very proud. But I have to say racing at the TT and beating top riders like James Hillier and winning the top Privateer at the Classic TT is my best achievement to know if I am on quality machinery I can pull in quality results."
Michael won his first Manx GP in the 2009 Senior Manx Grand Prix, in a race that included future TT winner Ivan Lintin. In 2013 Michael was at the top of the Manx GP podium again, this time winning the Super Twin race, beating Michael Sweeney to first place.
Russell's highest TT finish came in 2015 in the Lightweight TT, where he placed 7th, four places behind idol Michael Rutter in 3rd. In terms of the Classic TT, 7th is also Michael's highest placed finish which came in the 2017 Senior Classic TT.
Favourite course/track:
"I love every circuit I am racing, they are certainly all special in their own way, but I must say my absolute favourites are the TT circuit just because of what it encapsulates and the Southern 100. The Billown circuit is just amazing and the best ran event ever."
Aspirations:
"My ambition is to become the first rider in history to contest every class including sidecar. Certainly not an easy feat and as a privateer I am up against it but it is an ambition and I shall see how far I can get with it."
Career Achievements – at a glace:
2009 Senior Manx Grand Prix winner
2013 Supertwin Manx Grand winner
Seventh 2015 Lightweight TT race
Fastest TT lap of 124.417mph, winner of 1 silver and 11 bronze replicas
Top ten finisher at the North West 200 and Southern 100
Multiple Irish Road Race Champion