Whiteways Cafe
In the beautiful countryside of West Sussex in Arundel, lies Whiteways Cafe, a popular haunt with bikers, car enthusiasts and all those who pass through the area. It serves as a great pit stop on a ride out for refreshments, with Sundays being especially popular. Visitors on a Sunday will find hundreds of bikers arriving and leaving all through the course of the day.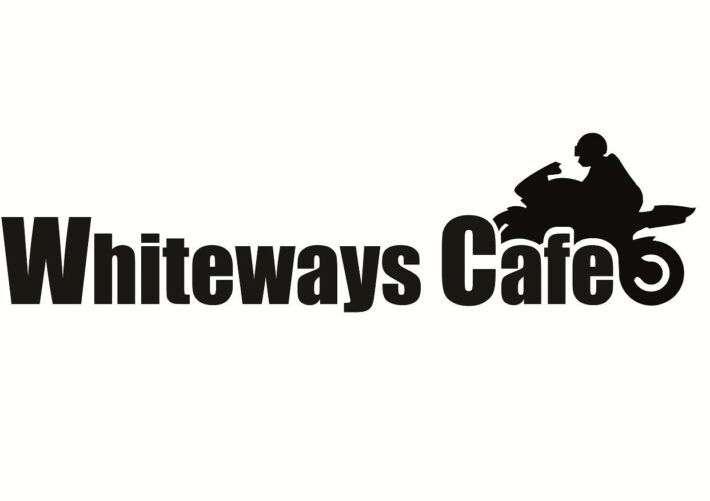 They serve a great cup of tea and their breakfast menu includes sandwiches, sumptuous burgers, Sunday specials, great coffee and of course, ice-cream! A great place to hang out and exchange tips and information with likeminded bike lovers!
With ample parking space, good food and friendly staff, it is a great place to visit whether you are on a ride out or just passing through the area.
Whiteways Café often host a number of manufacture events during the summer months allowing you to book in advance to test ride the latest model, so be sure to keep an eye out for these events.
It opens from Thursdays to Saturdays 8 am to 9pm in spring and in winter they operate on Sundays to Wednesdays, 8am to 6pm. For other parts of the year they are open from 8am to 5pm.
Important Whiteways information:
Telephone: 01798 831888
Opening hours: 8am – 6pm Sunday – Wednesday, 8am – 9pm Thursday – Saturday
Location: London Road, Bury Hill, Arundel, West Sussex, BN18 9FD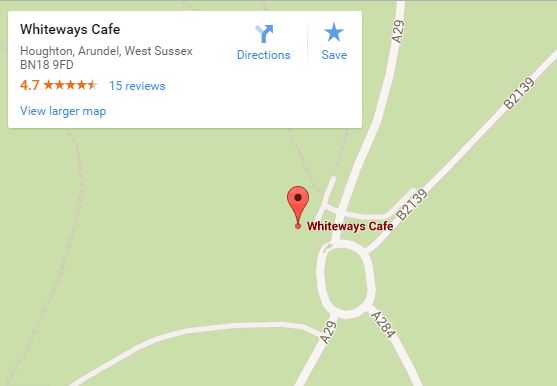 Gallery