The Leadburn Motor Crossroads Cafe
The Leadburn Motor Crossroads (MCC) populate at The Leadburn Inn country pub due to its large car park on a frequent basis that they've renamed it the Leadburn Motor Crossroads Cafe.
You'll find plenty of things going on when you head to Leadburn including Thunder Thursday (the regular bike night), manufacturer events, Classic and Vintage nights and Lady Rider nights.
With the ample car park situated around the cafe, you'll often see it packed out with motorcyclists who have popped out on a short rider or who are touring Scotland. The Leadburn MCC welcomes all motorcyclists and car enthusiasts to come and join them.
Make sure you arrive hungry to the Leadburn Motor Crossroads Cafe because there's plenty to choose from on their menu with fresh food being served all day.
On tour and looking for a place to stay? Book yourself a room at the Leadburn Inn located next door to the cafe; with secure bike parking, great food and brilliant guest rooms you'll be in for a treat.
Important Leadburn Motor Cafe information
Telephone: 01968 676077
Opening hours: 10am – 11pm 7 days a week
Location: The Leadburn Inn, Leadburn, Midlothian, EH46 7BE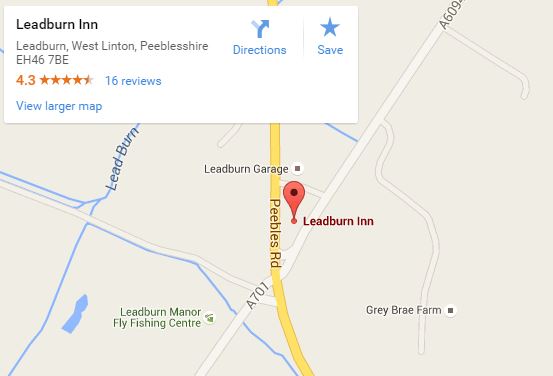 Upcoming events at Leadburn MCC 
Event: Classic Nights
Date: 2nd Wednesday of every month
Event: Cruiser and Customs
Date: 3rd Thursday of every month
Event: Thunder Thursday
Date: 1st Thursday of every month
Event: Hotrod & Muscle Cars
Date: Last Saturday of every month
Leadburn MCC in action
The classic motorcycle night at Leadburn Inn…
Leadburn MCC Gallery
Gallery