There are a number of different ways you can submit your documents to us from our online portal to posting them directly to us. Documents we have requested from you to verify your insurance must be submitted within 7 days of the date your policy started.
Failure to submit documents could lead to your policy being cancelled. If you do have issues with submitting your required documents to us then please feel free to get in contact!
Ways to submit your docs
If you're sending documentation via email please remember to put your policy reference number in the subject so we can easily locate your policy.
Preferred file type: PDF or JPEG
Post
Devitt Insurance
North House
St Edwards Way
Romford
Essex
RM1 3PP
How do I submit my Proof of No Claims Discount?
Send in proof of your No Claims Bonus/Discount via our online upload portal, by email or even by post. We are happy to accept pictures of your NCB that have been taken on your mobile phone as long as it's clear and provide all the necessary information.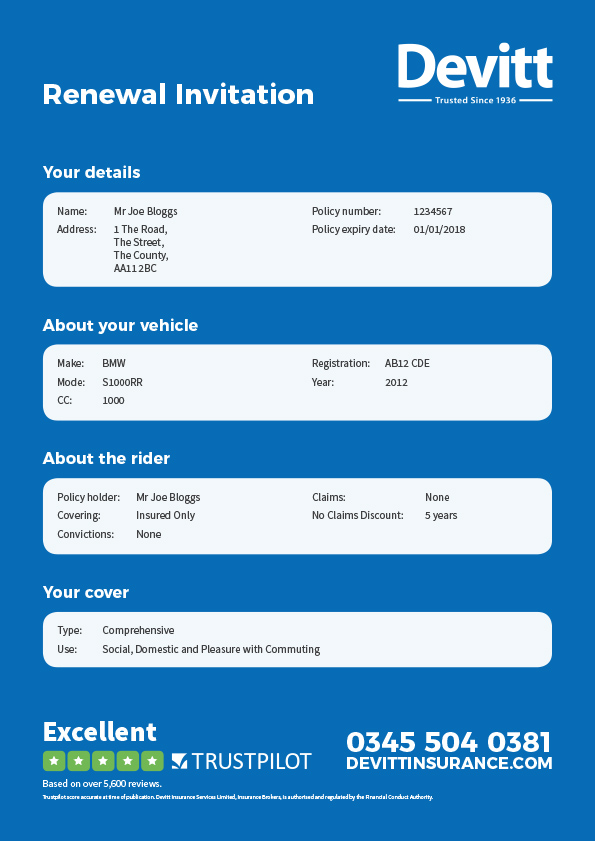 As proof of your NCB, we can accept:
Renewal notice/invitation
Cancellation letter
No Claims Discount letter
Please make sure that the following are stated clearly:
The date
Number of years No Claims Bonus
Name of previous insurance company/broker
Policyholders name and contact details
Remember that NCB is only valid of two years after a cancelled policy, so if you've had a gap from riding then you may need to check to see if your No Claims Bonus is still valid. Had a gap in insurance? Make sure you let us know the finer details as we may able to assist…
We do not accept the following as proof of NCB:
Certificate of Motor Insurance
Statement of Fact
Schedule of Insurance
Any proof of No Claims Bonus over 2 years old
A trade/company policy (where the motorcycle is owned by a company)
A policy showing No Claims Discount for a private or company car or a van
Proposal forms
How do I submit my Licence Check Code and last 8 digits?
If you're required to submit your licence check code then you can find this by visiting the Government website.
Click here to access your check code
What you'll need for your check code:
Your full driving licence number
Your National Insurance Number
Your postcode that appears on your driving licence
Your code is only valid for 21 days and needs to be sent to us with the last 8 characters of your driving licence number.
Please note that your licence check code is case sensitive, it must be submitted the same way as it's presented online.
TIP: If you're uploading via your mobile phone then screen grab the check code and attach to email or our upload portal so you won't have any issues with your code!
How do I submit copies of my licence front and back?
Photographs or scans of the front and back of your licence are acceptable. Pictures must be clear so your information can be easily read. These can then uploaded via our portal or sent by email to us.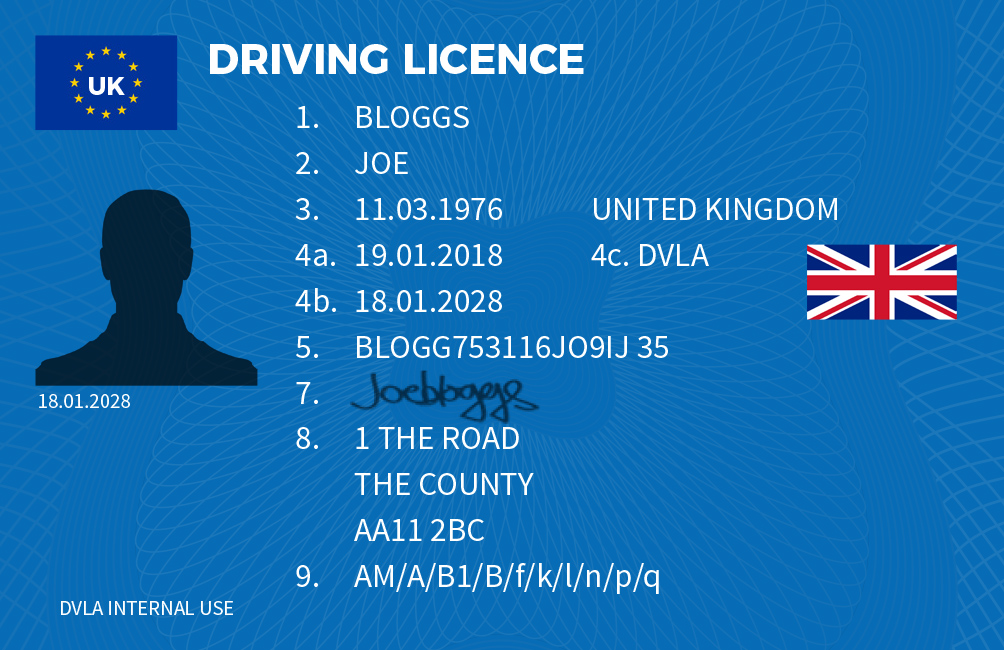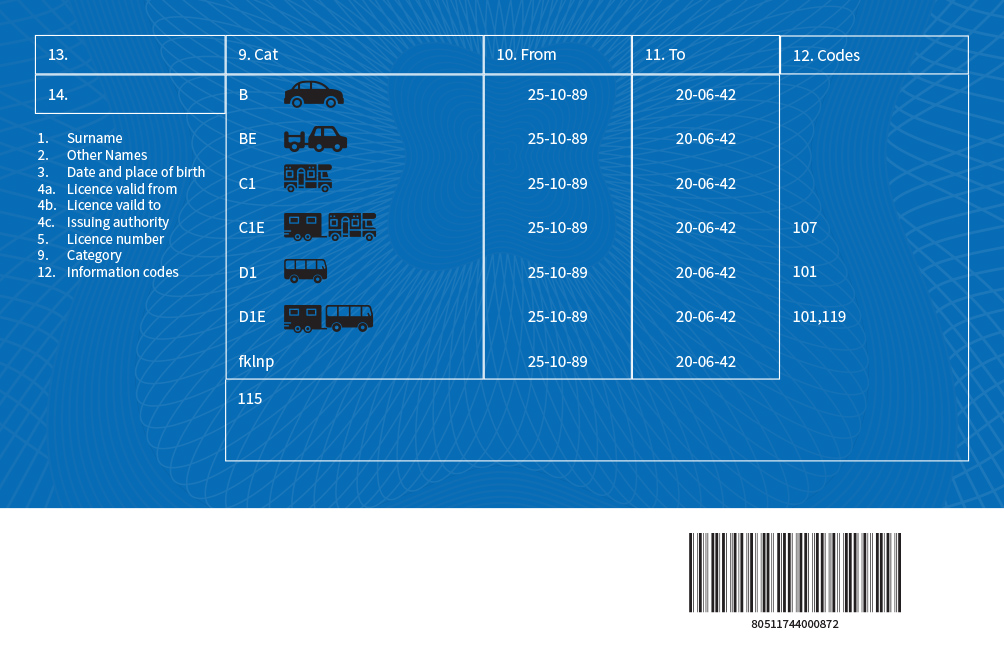 How do I submit a copy of my CBT certificate?
Some insurers will ask for proof of your CBT (Compulsory Basic Training), all you need to do is take a scan or photograph of your pass certificate. You can then upload it using our portal or attach to an email.
Please make sure the following details are clear:
Your full name
Your driving licence number
Certification date
December 7, 2023StarStarStarStar
Great Thank you
December 7, 2023StarStarStarStarStar
multi bike insurance
December 7, 2023StarStarStarStarStar
New Insurance policy.