Bautista maintains control ahead of WSB's summer break
The World Superbike Championship headed into its summer break at the conclusion of the eighth round, held in the Czech Republic, at the weekend and it did so in dramatic fashion with the title race still very much alive and well.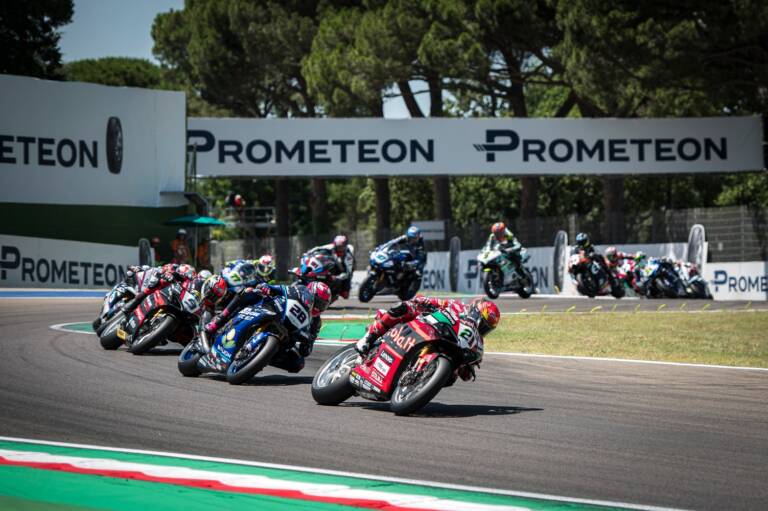 It's Alvaro Bautista who continues to lead the way though despite two up and down meetings in July.
Shaky moments but Alvaro maintains lead
After the opening race at Imola last month, Bautista led main rival Toprak Razgatlioglu by 91 points but that was in danger of being halved at Most at the weekend before the Turk's crash in the final race, so the Spaniard was relieved to leave the Czech circuit with a healthier advantage of 74 points.
Having won 17 races prior to Most, it's hard to fathom how the title race is still so close but that's testament to Razgatlioglu's relentless consistency but Bautista also deserves credit for the way he's emerged from his wobbly patch.
His crash in the final race at Imola was followed by two days of woes at Most, a combination of issues with the Ducati V4R and the new, harder tyre supplied by Pirelli hampering his progress. Indeed, 14th in qualifying gave him plenty of work to do and it didn't get much better in race one with 12th.
However, he tore through the field in the Sprint race to take a close second and was then challenging for the win with Razgatlioglu before the latter's untimely, and unfortunate, tyre failure.
Bautista went on to claim his 18th win and to come from so far back on Friday to win on Sunday just shows what steely determination he possesses. It also proved, if any further proof was needed, just how talented the Spaniard is and, despite what people say, it's not all about the bike.
Toprak takes fight to Ducati
Razgatlioglu stunned the paddock last month when he confirmed he'll be switching to BMW for 2024, the German manufacturer continuing to languish in mid-pack, especially as the combination of him and the PATA Yamaha R1 is still very much a force to be reckoned with.
His early season consistency and run of podiums meant that Bautista didn't disappear into the distance but he's now winning regularly once more, and he's continually applied the pressure to the Spaniard and the Ducati. That pressure came into fruition at Imola, and he then looked to take full advantage of Bautista's struggles at Most.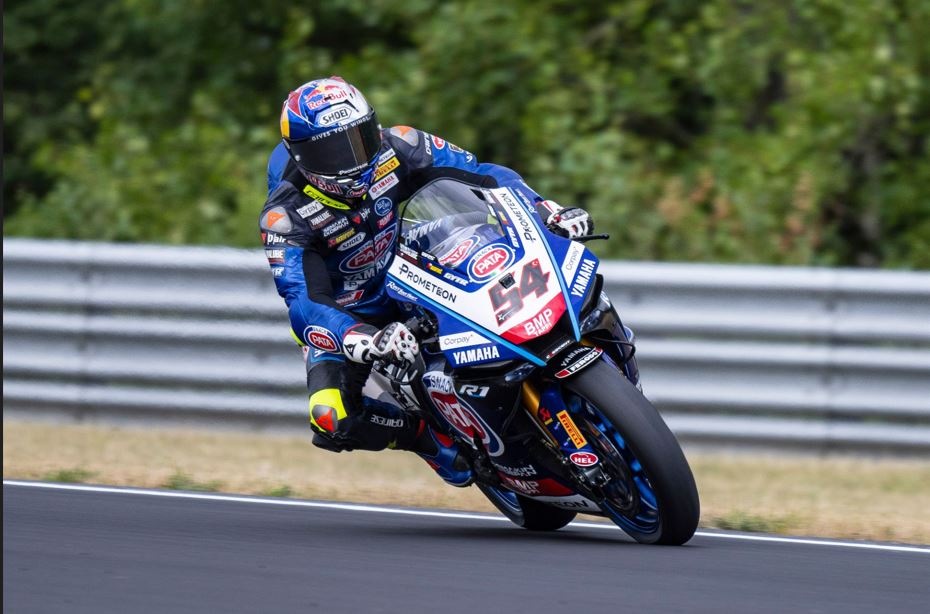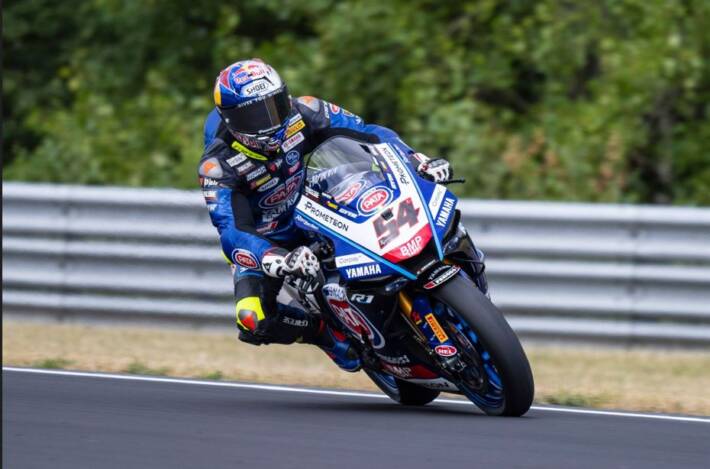 Everything went to plan in the first two races with first and second and he was, arguably, on course for another win after some more typically outrageous overtaking manoeuvres when he was taken out of the equation by the sudden delamination of his rear tyre.
The new specification rear tyre will be investigated further by Pirelli but that won't mean much to Razgatlioglu.
Given his form, it's hard to understand his decision to move camps for 2024 but money talks as does a challenge and he may well be the man to turn the BMW M1000RR into a race winner.
For now though, he's still very much in the title race and whilst a deficit of 44 points would have been an awful lot better than 74, he still has everything to play for when the series resumes at Magny Cours, France in September.
Rea's back on top
The meeting at Most at the weekend marked a turnaround in the fortunes of six-time champion Jonathan Rea with the Kawasaki rider winning his first race of the season. For that to occur at round eight is almost unbelievable but highlights the struggles he's had with the Kawasaki ZX-10RR.
Rea and his team have never stopped work and whether it was that simply that work ethic paying dividends at Most, the nature of the circuit or a combination of the two, that brought about the upturn in result only time will tell. But whatever it was, he looked like his old self once more.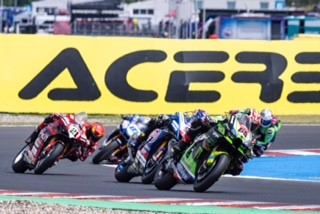 First, second and third are weekend results we're more accustomed to from the Northern Ireland rider but whilst his current contract with Kawasaki takes him to the end of 2024, much of the talk in the Czech Republic was of him reportedly having met with the Yamaha bosses with a view to taking Razgatlioglu's seat next year.
That would be some change and whilst it my not become a reality, it will certainly force Kawasaki's hand to up their game.
Bassani continues to impress
The silly season is very much up and running terms of who goes where next season with several seats up for grabs at several teams and one name that is being frequently mentioned, and rightly so, is that of Axel Bassani.
The young Italian has consistently impressed since joining the series in 2021, his results being especially impressive as he rides for one of the smaller teams, Motocorsa Racing. At just 24, it's somewhat bemusing that he continues to be overlooked for the second factory seat alongside Bautista.
He's regularly beaten current incumbent Michael Ruben Rinaldi, as well as Ducati's other satellite riders, but it seems almost certain that's still not enough to see him promoted.
Instead, it's Nicolo Bulega who looks to be getting the nod, the Italian currently leading the World Supersport Championship for the factory team after taking an impressive nine wins so far this season.
Bulega has done a good job, without doubt, but Bassani is beginning to get impatient with Ducati, and rightly so. Comfortably the second highest placed Ducati rider at present, sitting in fifth overall, Bassani is being linked to Honda, amongst others.
But it would be a foolish move on Ducati's behalf if they were to let him go.
Progress made
It's been a steady maiden season for former MotoGP winner Danilo Petrucci but he's been improving as the year's gone on and that's been seen with podiums at both Donington Park and Most, two coming at the latter.
Larger in stature to many of his rivals, and certainly larger than the other Ducati riders, the majority of whom would fall into the diminutive category, it's taken Petrucci a while to find his feet whilst also encountering many of the circuits for the first time.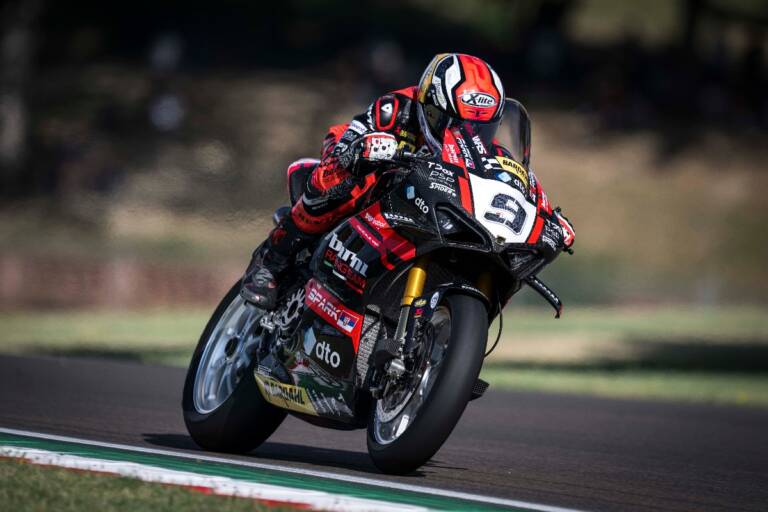 Most was one of those and it was undoubtedly his best meeting of the year, the final race of the weekend being especially impressive as he successfully hunted down and overhauled Rea for second place on the final lap.
Up to sixth now in the championship table, Petrucci is stringing together a fine run of results with ten successive top eight finishes, and he now looks thoroughly at home in the WSB championship. The next step is a victory and whilst that won't be easy, it'll be popular when it does.
Five into four won't go
Razgatlioglu's switch to BMW has created a conundrum at the German manufacturer with, seemingly, more riders on their books than they have seats. And the big question mark is just where will Scott Redding be in 2024?
The factory BMW team looks almost certain to be Toprak and Michael van der Mark with Garrett Gerloff already confirmed at the second factory team, Bonovo Action. That appears to suggest the second Bonovo seat will be between Redding and Loris Baz.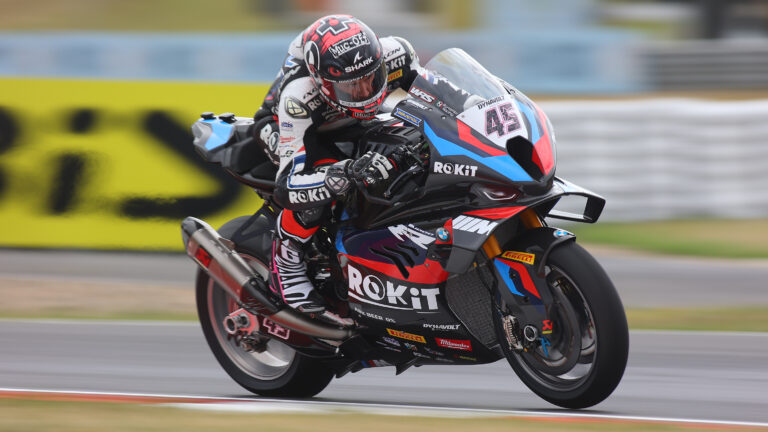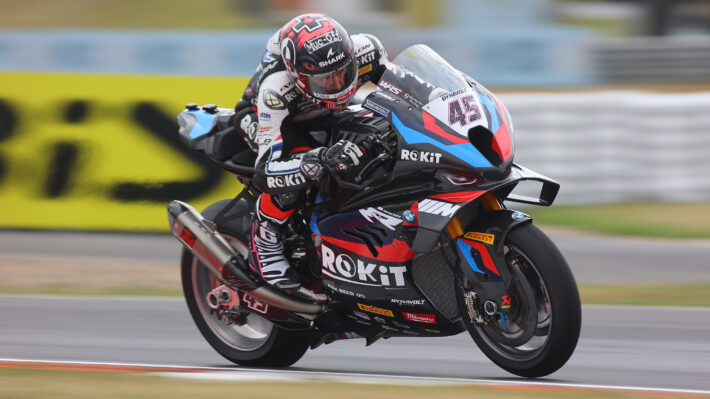 However, Redding has been linked to Yamaha, where he'd replace the outgoing Razgatlioglu, which would make a lot of sense for all parties. But the recent rumour that Rea could go to Yamaha would then make Redding the main contender for the vacated Kawasaki seat!
The only thing we do know is that Redding will be in the WSB paddock next year, the Brit having already confirmed that himself. What's also sure is that the Brit needs to get back to the front of the pack after a difficult season and a half at BMW.
Having started watching motorcycle races all over the world form childhood, Phil Wain has been a freelance motorcycle journalist for almost 20 years and is features writer for a number of publications including BikeSport News, Classic Racer and Road Racing Ireland, as well as being a regular contributor to MCN and MCN Sport. He is PR officer for a number of teams and riders at both the British Superbike Championship and International road races, including PBM Ducati, John McGuinness, KTS Racing and Jackson Racing. He is also heavily involved with the Isle of Man TT Races working with the race organisation, writing official press releases and race reports as well as providing the TV and radio broadcasting teams with statistical information.