This year's World Superbike Championship came to a conclusion recently in the Far East with the tropical Indonesian island of Lombok seeing Toprak Razgatlioglu crowned champion, becoming the first Turkish rider ever to win a motorcycle world championship.
Turkish delight
Razgatlioglu's success saw him bring to an end Jonathan Rea's domination of the series, the Northern Irishman having claimed six straight world titles between 2015 and 2020.
Right from the off, it seemed this season would be a lot more competitive and so it proved. Both Razgatlioglu and Brit Scott Redding were a lot closer to Rea from the opening round but it was Razgatlioglu and his Yamaha team that stepped their game up the most.
The Turk's late season form in 2020, his first season with Yamaha, indicated he would be more of a threat this time around but he did more than that; he made the crucial step from being an occasional winner to being a championship challenger. Just five wins had come his way prior to this season but in 2021 he took an impressive 13 victories.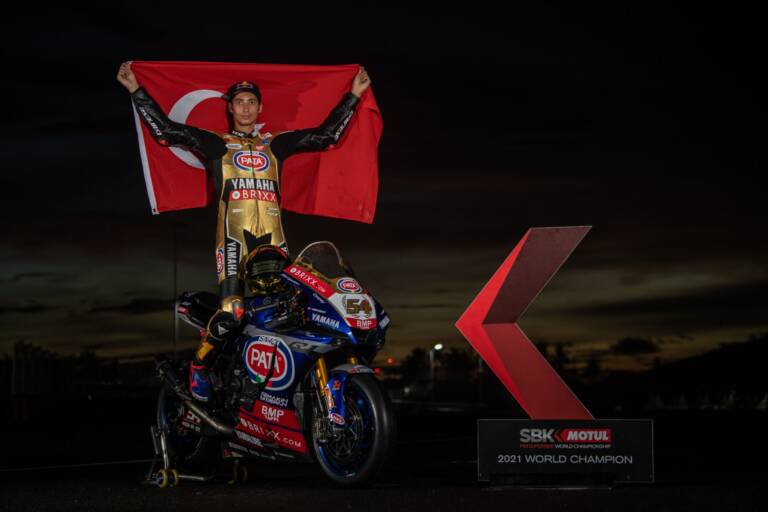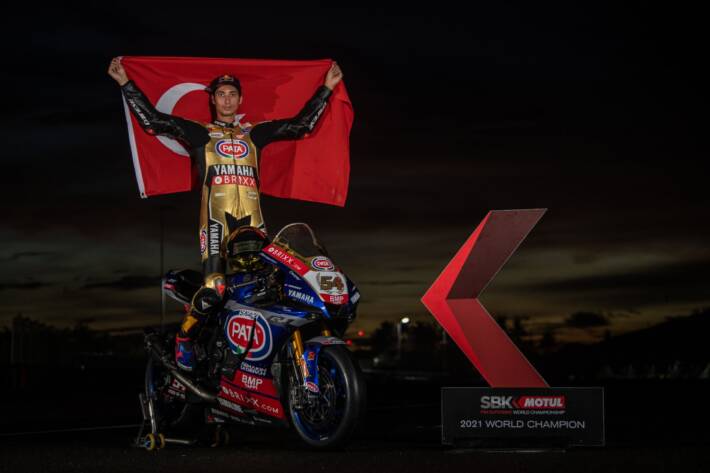 The pressure he exerted on Rea resulted in uncharacteristic mistakes being made by the Ulsterman and the duo ended the year with the same number of wins but, arguably, the key was his consistency. Razgatlioglu matched Rea's previous metronomic podium percentage rate and if he couldn't win, he'd be second or third.
That was the first time in years that someone had matched Rea's successful strategy and the net result was a fiercely contested championship with little to choose between the leading protagonists from start to finish.
Razgatlioglu ultimately came out on top, by 13 points and aged 25, MotoGP will surely be calling sooner rather than later. But with a contract in WSB for another season, another battle awaits.
Rea's domination comes to an end
Rea and Kawasaki's domination had to come to an end eventually and in 2021 it did, albeit by only the aforementioned 13 points. He again had the highest number of wins, his tally of 13 matched by Razgatlioglu, but what was most obvious this year was just how much closer it was on track. The runaway wins had gone and, instead, every bit of tarmac, and in every race, was fought over with contact a regular occurrence.
Some of this was rightly attributed to Rea's rivals upping their game but some was also attributed to the rev limit of 14,600rpm imposed on the Kawasaki ZX-10RR by series organisers at the beginning of the season, a move intended to level the playing field after their six straight championship wins.
Rea and Kawasaki had been working towards a rev limit of 15,100rpm so the 500rpm reduction changed their plans and the net effect, from the outside at least, was that Rea had to try a lot harder in the races than ever before. The smooth, faultless style wasn't there in every race and looked looser instead. Not all the time, but certainly on occasions.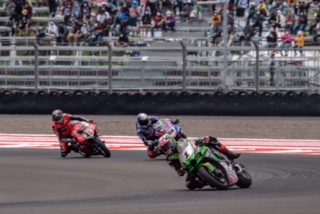 That led to Rea making uncharacteristic mistakes, certainly around the mid-season point, either running wide or off track or even crashing out. The Portuguese round saw him crash out of two of the three races.
He was still an almost ever-present finisher on the podium though but the predictability had gone. Every race was a battle for Rea, in the truest sense of the word, but he still came out of the season with more credit than he started.
He showed all his fighting qualities in 2021 and will do so again for 2022 where, make no mistake, he'll be looking to respond in the best fashion and claim title number seven.
Close but not quite
Redding was Rea's closest challenger in 2020 and continuing with Ducati for a second season, the 2021 championship was billed as a contest between the two.
Many expected them to be the only two riders to be serious world championship material but whilst Razgatlioglu had other ideas, Redding's early season results were ultimately what cost him. Although he took two wins in the first four races, he was off the podium in seven straight races in the first five rounds, form which he knew wouldn't see him become champion.
Trying too hard at times, that led to mistakes and crashes whilst his form in mixed conditions also saw him suffer as he struggled to, literally, get to grips with the intermediate tyre. He made gambles on slicks or wets when the conservative choice in between would have made more sense.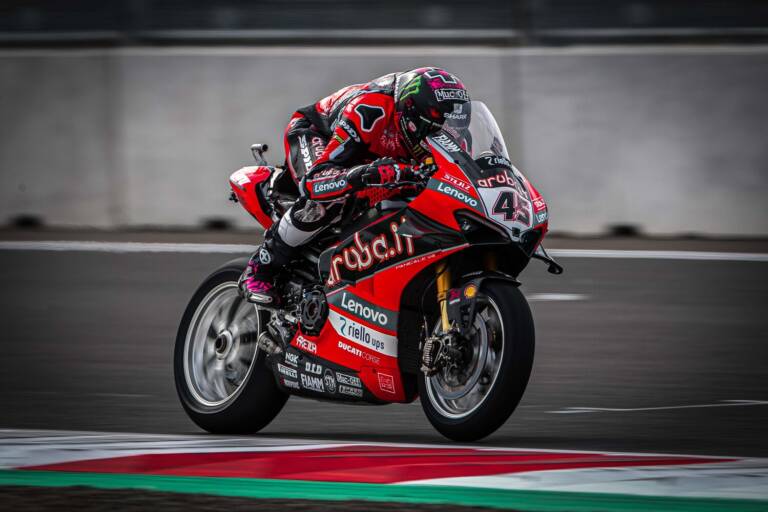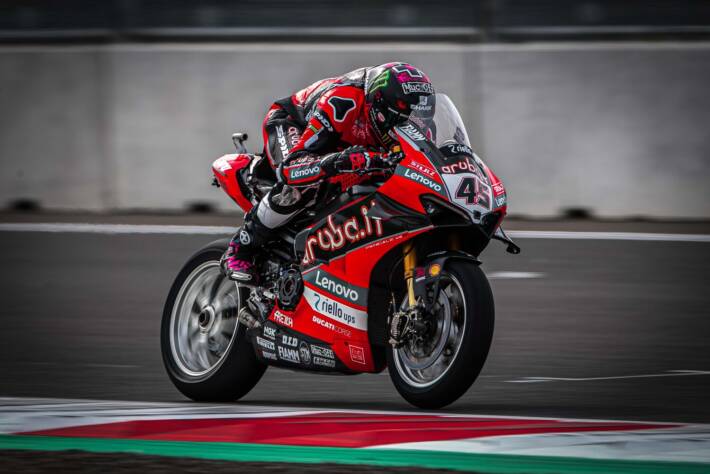 Three consecutive wins came at Most and Navarra, rounds six and seven, and it helped him mount a charge in the second half of the season. However, he was still prone to the occasional lowly finish – 12th at Magny Cours, 15th at Barcelona and 9th in Argentina – and he would no doubt have been kicking himself at season's end as a more consistent campaign would have seen him go to the final round with a big opportunity.
The Gloucestershire rider moves to BMW for 2021 and, on paper, it looks like he'll have to wait a while before he's challenging for the title again. Wins have been few and far between for the German manufacturer since they made their return to the series in 2019 – just one for Michael van der Mark to be precise – and even podiums have been scarce with just seven in total in those three seasons.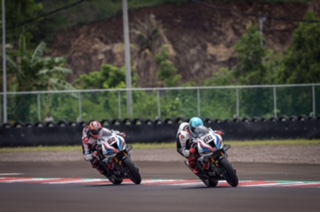 Engine upgrades and improved electronics are expected for 2022 but both Redding, team-mate van der Mark and the team will need to put in a lot of hard work ahead of next season's opening round.
Young guns
New names continue to come to the fore in WSB and although it looked like Ducati's Michael Ruben Rinaldi would be the one to challenge Razgalioglu, Rea and Redding, it now looks like fellow Italian Andrea Locatelli will be the one to do it instead.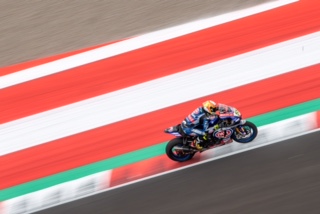 After seven seasons in Moto2 and Moto 3, Locatelli made the switch to the World Supersport Championship in 2020 where he promptly became champion after dominating the season. That opened up a move to WSB and although he started slowly, when it all clicked, he never looked back.
Although he only finished on the podium four times, he finished fourth on no less than 12 occasions so was most definitely best of the rest behind the dominant trio at the head of the field. He deservedly won the Rookie of the Year trophy.
Becoming a podium regular and, perhaps, even challenge for victories, will be the aim for 2022 but the gap to third placed Redding this year was 210 points so that shows the magnitude of the task ahead.
Fellow Yamaha rider Garrett Gerloff also impressed on occasions but didn't move forward as much as he would have liked after his rookie season in 2020. Too many mistakes, which clearly affected his confidence, were made – none more so than at Assen where he wiped out Razgatlioglu at the first corner – but he still ended the year in seventh overall and as the best Independent rider.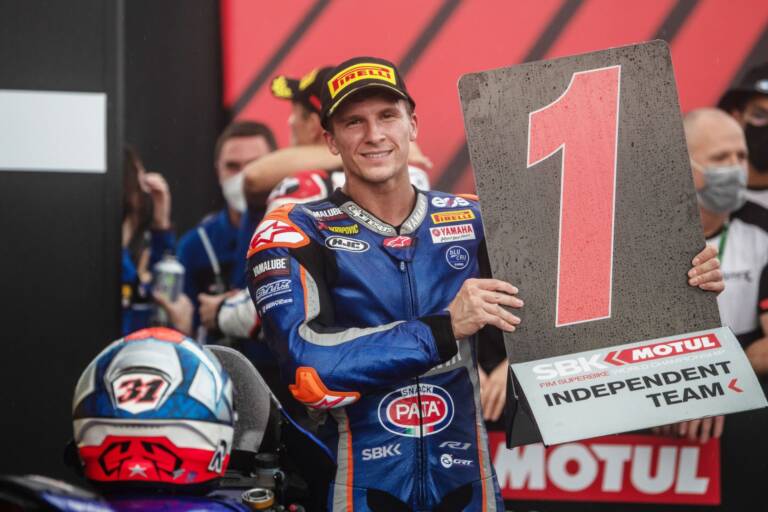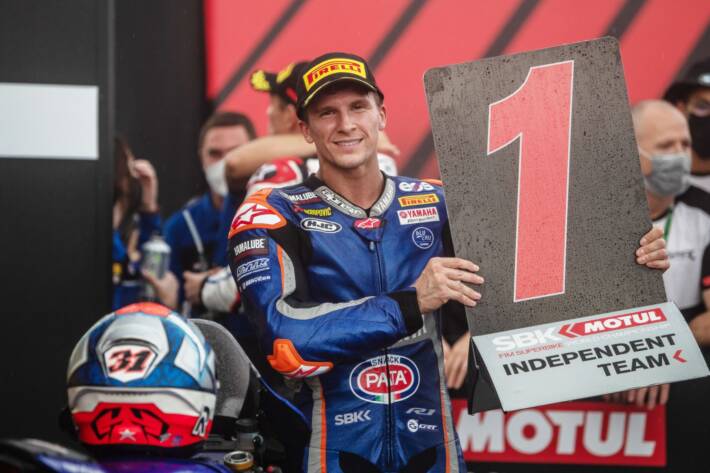 Work to do
Honda's heralded return to WSB in 2020 continues to flatter to deceive and they remain a long way from both success and the front of the field.
Despite having the experienced Alvaro Bautista and Leon Haslam in their ranks, just three podiums have come their way in those two seasons, one for Bautista in 2020 and another two for the Spaniard this year.
2021 saw little progress from the one before and it's clear there's still plenty of work to do. Speed isn't the problem but making it more user-friendly is with the electronics still not helping the riders get the power down or the all-round package they need.
That remains the focus of development in the winter months ahead but it won't be Bautista or Haslam doing the work with the former returning to Ducati, for whom he finished second overall with in 2019, and the latter yet to announce his plans.
Instead, two young Spaniards will be coming into the fold, Iker Lecuona from MotoGP, where he can consider himself unlucky to have lost his ride, and Xavi Vierge from Moto2. Both are rapid, without doubt, so only time will tell if youth, rather than experience, will give Honda the Superbike results they crave.
Davies signs off
Whilst World titles were being handed out at the top of the championship, a little bit further back, one of the World Superbike Championship's finest riders was hanging up his leathers with Chaz Davies retiring from racing at the conclusion of the 2021 season.
It was a tough year for the Welshman with the Go Eleven Ducati team, with 12th overall and just one podium the outcome, but the seasons prior to that had been a different story and, indeed, he was, more often than not, Rea's biggest challenger.
A former World Supersport Champion, Davies rode for the factory Aprilia, BMW and Ducati teams between 2012 and 2020 with the latter seeing him enjoy his best years, finishing second overall to Rea on no less than three occasions and third overall on another two.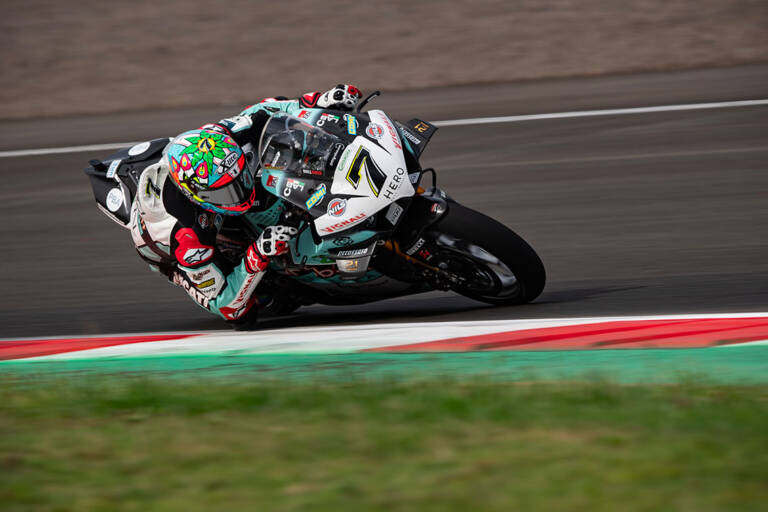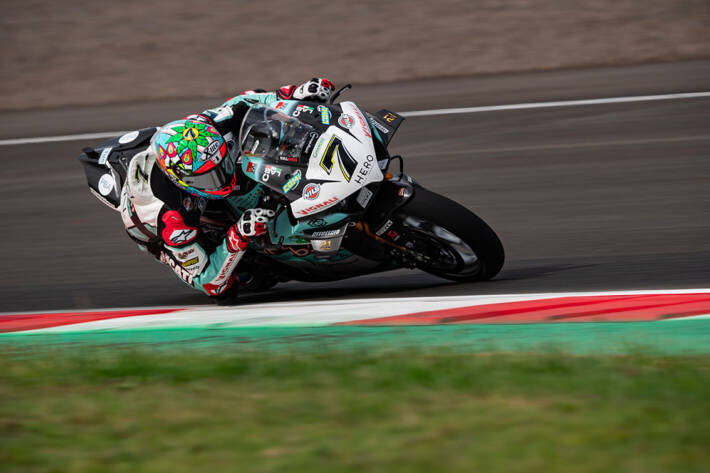 He didn't quite have enough to wrestle the number one plate from his Kawasaki rival but his WSB career comes to an end with 32 wins and 99 podiums, some of the best figures seen in the series.
Now 34, Davies has had a career that's lasted more than twenty years and he can retire with his head held high and with plenty of trophies in the cabinet.
Having started watching motorcycle races all over the world form childhood, Phil Wain has been a freelance motorcycle journalist for 15 years and is features writer for a number of publications including BikeSport News, Classic Racer and Road Racing Ireland, as well as being a regular contributor to MCN and MCN Sport. He is PR officer for a number of teams and riders at both the British Superbike Championship and International road races, including PBM Ducati, RAF Regular & Reserve Kawasaki, Dafabet Devitt Racing, John McGuinness, Lee Johnston and KMR Kawasaki. He is also heavily involved with the Isle of Man TT Races, writing official press releases and race reports as well as providing ITV4 with statistical information