Get your fill of biking news, adventures, tips and destinations by following great people who tweet about all things biking. Following tales of both adventure and disaster, find biking tips and sound advice and most of all, share in their good times and bad as you follow individuals in their biking exploits. Sure, we could have gone for some of the obvious names (Superbike stars such as Valentino Rossi or the impressive Tom Sykes; or celebrity motorbike fans such as Ewan McGregor or Richard Hammond), but we decided to sniff out some lesser-known, but equally interesting Twitter names alongside some more recognisable…
The Hairy Bikers @HairyBikers (179,000 followers)
Si King and Dave Myers, aka The Hairy Bikers, have long been revered for their charm, their cooking skills and their all-round love of the open road.
Their tweets range from fantastic biking tips to inspiring descriptions and pictures of their latest adventures as they search on for the best and most authentic culinary experiences. The two travelling companions are well worth following for their unique take on life, and their adventures across Europe and the US make for a series of fun tweets.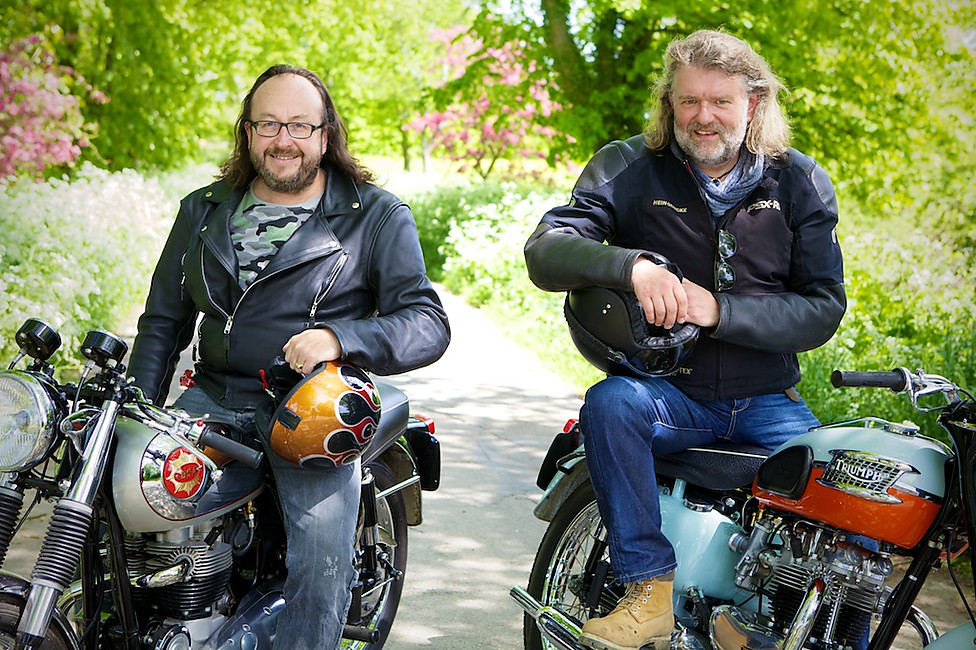 Bikers Lifestyle @BikersLifestyle (15,400 followers)
A fun site to help bikers connect and meet each other, Bikers Lifestyle is a social network created and maintained by full time bikers.
They use their website and Twitter feed to showcase their dedication to biking, the biker lifestyle and the global comradeship of biking itself. Their tweets are full of fun happenings, personal biking experiences and lots of great pictures, and they share hints and tips for your own biking explorations while giving you a great opportunity to connect with fellow bikers.
Keep Britain Biking @BritainBiking (4,211 followers)
Keep Britain Biking is an online community website sponsored by Devitt Insurance. Bikers from all over the UK can and do share and swap their biking stories, from where they rode at the weekend to how they chose their new bike. It's a space where you can promote your ride-out, post your photos and most of all (as a member) get great offers and deals on all things biking!
@BritainBiking shares their most popular blogs through their Twitter feed, they let you know what events and ride-outs are coming up in your area, and it's a great place to keep up with that is going on at KeepBritainBiking.com, as well as getting hot biking news, tips and advice!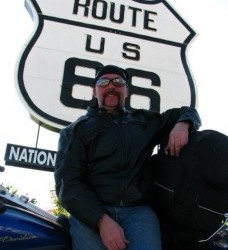 The Grumpy Biker @GrumpytheBiker (2,000 followers)
Interesting tweets about motorcycle polls, good routes and a fair bit of complaining along the way makes this a fun feed to dip in and out of.
A US based biker, he offers up his views and opinions on all the latest motorcycle shows and biking news, particularly when it relates to his favourite brand, Harley Davidson. With some of his own biking trips including routes from Fruitvale BC, to Tucson Arizona, Fruitvale to Chicago, along the California coast and of course, along the famous Route 66, his tweets are worth following for the fantastic descriptions of each biking adventure.
Motorcycle.com @MotorcycleCom (7,400 followers)
This is a helpful feed to follow as it's full of top tips for taking care of your motorcycle while giving you an up to date description and pics of all the latest in the biking world.
Motorcycle.com is a biking authority as it is owned and operated by Verticalscope Inc who happen to be publishers of more than 400 power sports, automotive, sports, and technology web sites. Motorcycle.com is a fantastic source for motorbike owners and enthusiasts, as it offers unbiased reviews and lots of information on the latest bikes, parts, and accessories. Their Twitter feed is certainly worth a follow for this reason, as Motorcycle.com covers the full spectrum of bikes, as well as posting helpful tips and tricks for people when shopping for a new bike or tuning-up their current one.
Bike EXIF @BikeEXIF (21,000 followers)
This is really fun and inspiring feed to follow, offering fellow bike enthusiasts some fantastic bike pictures as well as plenty of biking tips and tricks.
Both Bike EXIF's Twitter feed and site offer follows a great selection of the best motorcycles each week, from cool custom motorcycles, classic motorcycles, cafe racers and racing motorcycles – with an emphasis on style and design. It's a great way to keep tabs on ways to customise your bike as well as connect with others who share similar interests. Bike EXIF also uses their Twitter feed to update followers on their latest motorbike travels, along with some great pictures.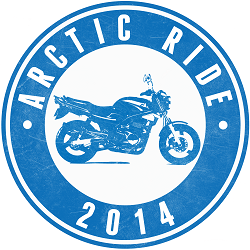 Arctic Rider @Articride2014 (1,469 followers)
Gordon Stuart is riding solo to the Arctic Circle in order to raise money for @CerebraUK, a charity that improves the lives of children with brain related conditions.  Gordon's ride will take him 6,000 miles north from Newcastle and all his planning and preparations can be seen on his Twitter page from his route to his training, from radio interviews to TV interviews. A great insight into what it takes to organise such an adventure.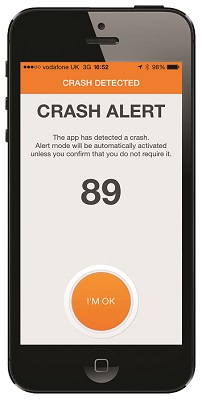 REALRIDER @realrider (3,289 followers)
REALRIDER is a great new app and is 'as essential as pulling on your helmet.' This ingenious technology detects of you've had a crash and alerts the Ambulance Service with your location and medical details if you cannot confirm that you are ok! The app uses algorithms within your phone to detect that you have been 'thrown' off your bike, rather than you have just taken your jacket off for example. The REALRIDER website also has some really cool features, route mapping, the garage and a gallery to share all of your biking photos.
They are never far away from the next big bike show, so on Twitter they are great to see what is coming up next – they post great photos too!
Motorbike TV @MotorbikeTV (2,212 followers)
Great pictures, tips for good biking gear and offering bikers everywhere a heads up for where and when to meet, this makes for fantastic following. For Twitter, it's not got a huge following yet, but that's bound to change – so make the most of a hidden gem for a while!
MotorBikeTV specialises in and self-guided motorbike tours, making them the perfect group to follow if you fancy heading off on your own biking adventure. With hints and tips on the best biker friendly guest houses, pubs, cafés and camping sites, they are unbeatable when it comes to planning your own trip. As well as this, they also post videos of some of the most popular routes, helping you discover some of the most amazing biking routes in the UK, including south west Wales, Cumbria Lake District, Northumberland, North Yorkshire Coast, The Scottish Highlands and Cornwall among many others.
Bruce Smart @TeaPotOne (1,277 followers)
Bruce is on the American stretch of his worldwide adventure covering 70,000 miles across 54 countries all in the name of charity. To raise money for The Royal British Legion, St Christopher's Hospice and The Children's Trust to name a few, Bruce is riding the world on two wheels, battling the elements and relying on the good of people.
You can read his amazing blogs and keep up to date with his whereabouts through this Twitter feed and check out some of the amazing sights he has seen along the way – and believe me, after venturing through Europe, Africa, Asia, Australia and South America, he has seen a few!

Devitt Insurance @DevittInsurance (76 followers…give us time)
We just begun using Twitter and use it as a basis to share industry news and interesting facts about the biking world. The Devitt blog at www.devittinsurance.com is continuously updated with what to look out for in the biking world, ways in which you can lower your insurance premium, as well as competitions and news on those that we sponsor, such as, biking cafes, SERV and Jordan Gilbert. All blogs, as well as other snippets of information are all shared on our Twitter feed – so to check out what's going on at Devitt and have a look at our Twitter account!
Keep on top of all the latest motorcycle news and trends by hitting that follow button, and sign yourself up for a great mix of hilarity, insight and biking madness.