The Enhanced Rider Scheme (ERS) is a post-test rider training initiative developed by the Driver and Vehicle Standards Agency (DVSA).
Designed to assess a rider's motorcycle riding skills, ERS identifies where skills might benefit from improvement and then targets training in the appropriate areas.
It is suitable for riders at all skill levels – whether you have just passed your test, are returning to riding after a break, are upgrading to a more powerful motorcycle or simple want to check your riding standard.
ERS differs from other worthwhile post-test rider development initiatives like Bikesafe, IAM and RoSPA, in that it is delivered by quality assured DVSA approved trainers.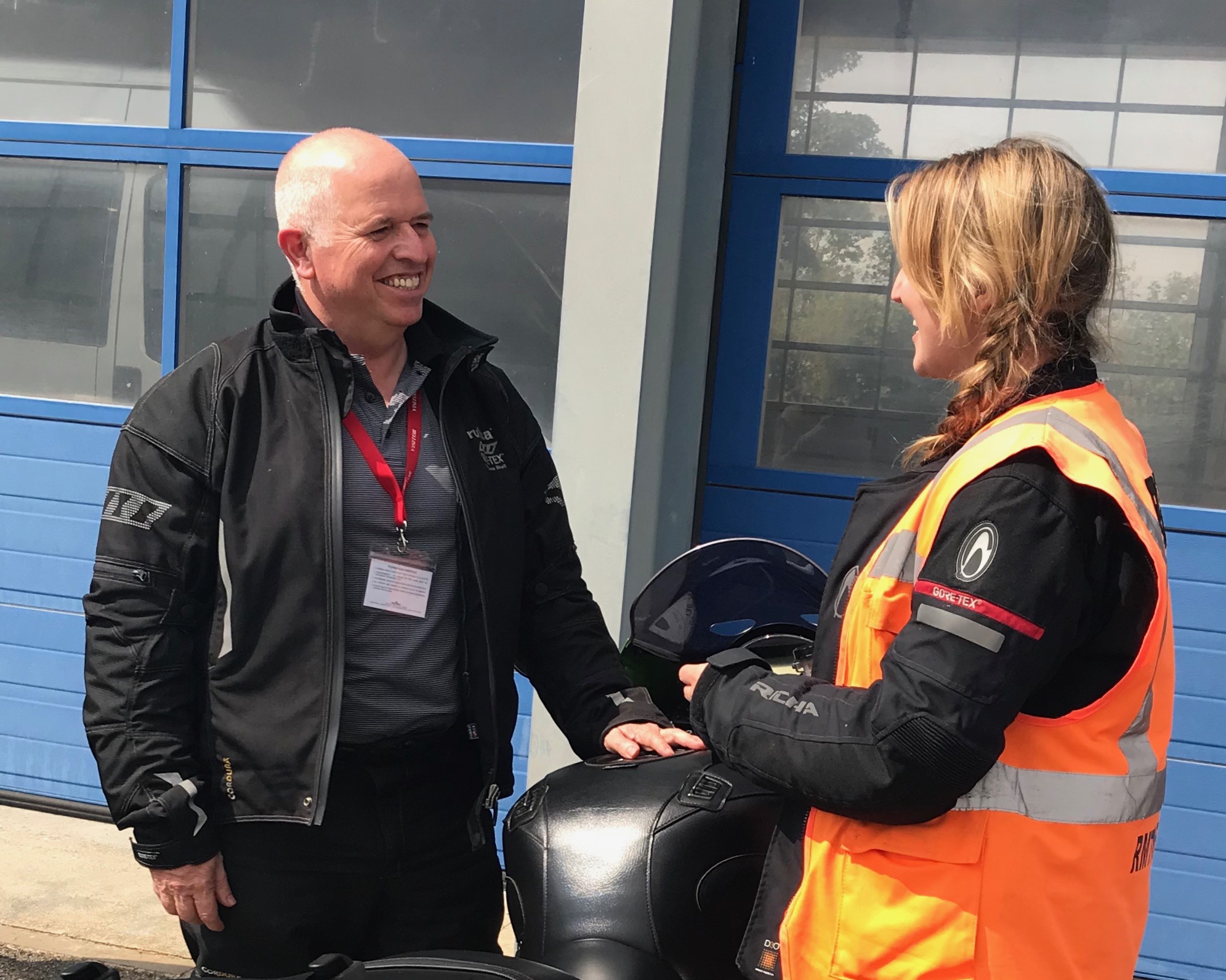 There is no formal ERS test and you'll receive a 'DVSA certificate of competence' upon the successful conclusion of the training which can be used to get discounts on motorcycle insurance.
What are the improvements to ERS?
ERS was initially established in 2008 but it has recently been refined to offer improved benefits to riders. This includes a revised range of 'add-on' modules which riders can elect to take depending on their experience and preferences. These include filtering, group riding, 'first on scene' incident handling, riding abroad, riding for work, carrying a passenger, etc.
Since the June relaunch, take-up has been very healthy – only the best qualified trainers can apply but the number of instructors on the ERS register is growing considerably.
There has also been a boost in the number of riders taking ERS and over half of these have completed additional training after the initial assessment ride.
Experiencing the ERS changes first-hand
To experience the scheme first hand, ex-Devitt sponsored TT racer Frank Finch was put through his paces:
"I'm typical of many older motorcyclists in that I have been riding for many years but don't ride as often as I might and haven't really done any 'proper' rider training since my test. The scheme was therefore a perfect opportunity to gauge my skill level, see what bad habits I have developed and therefore identify areas for attention.
Following some slow speed manoeuvring exercises, my trainer Laura (from West Midlands based RMT Motorcycle Training) took us on a route that included town riding in traffic and a variety of roads from country lanes through to dual carriageways.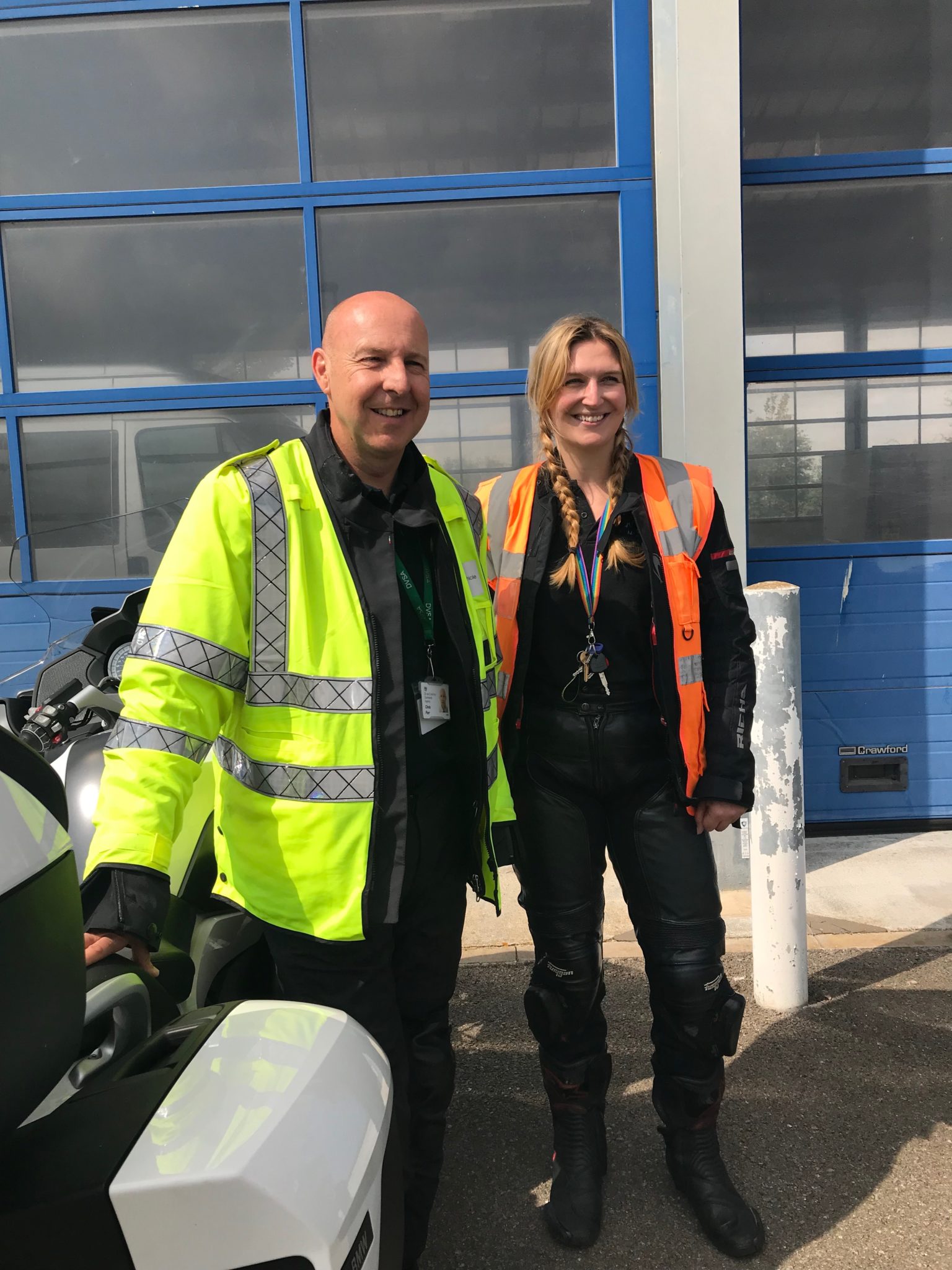 The ERS format is 20-30 minutes riding followed by a stop with feedback and advice and then repeat.
As the day progresses, the advice can then start to be put into practice. The whole process was very constructive and the advice was well structured and manageable. I only had time to spend a day with DVSA but dependent upon the rider's skills and experience, and the add-on modules chosen, the base scheme could easily take anything up to three days for a new rider but this wouldn't necessarily have to take place over three consecutive days.
Obviously the cost of the scheme will depend on how far you want to improve your skills and the time taken to achieve this. Overall it was very worthwhile and it is something I would recommend to all riders."
What the trainers have to say about the new and improved ERS
Speaking with the two trainers about the relaunched ERS; Martyn Mills from 1on1 Rider Training near Bedford believes the scheme has significant potential: "It's always been difficult to encourage riders to maintain and improve their riding skills, especially those that have just passed their test. The relaunched ERS scheme can address this and also offer valuable training for riders of all abilities."
Frank's instructor for the day, Laura Smith, believes the revised scheme offers more opportunities for riders to up-skill: "RMT's customers are increasingly looking for courses that can be personalised to their individual needs such as our own refresher, track day and Women Only Motorcycle Training courses. The way that ERS tuition is structured and the add-on modules that are available both offer scope to do just that."
DVSA will be monitoring take-up of the scheme as it grows and will be maintaining close links with the trainers delivering the scheme to ensure that ERS remains relevant and can adapt to any developing rider needs. For more information on DVSA safety initiatives, visit the Safe Driving for Life website.