It may not quite feel like it but we're well and truly in the heart of Summer, so as the sun creeps its way out we're taking a look at which biker events are taking place this August. From ride outs to bike shows, and charity events to rock nights…it's all going on! The question is which ones will you be heading to this month?
Let's take a look at what's in store…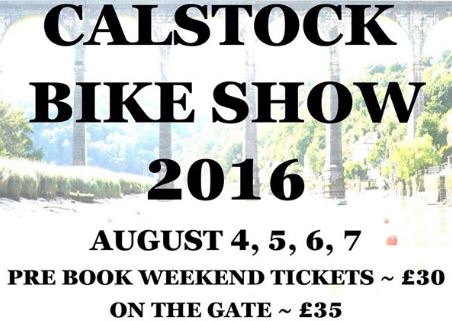 Event: Calstock Bike Show 2016
When? 4th – 7th August
Where? Calstock, Cornwall (the exact address and postcode are not available but organisers say the show should be easy to find from Calstock Village).
What's on?
At this motorcycle event you can expect to find plenty of live music, a bike show with competitions, a large food area and beer tents stocked with good, cheap ale and cider.
Admission (on the gate): Adults £35, under 18s free.
You can also find more information on the Facebook event page.

Event: The 32nd International West Kent Run
When? 4th – 8th August
Where? The Friars, Aylesford, near Maidstone, Kent, ME20 7BX
What's on?
This event is a weekend full of riding and social activities for historic motorcycle enthusiasts and their veteran, vintage and classic motorcycles and three-wheelers.
Among the main events are; motorcycle runs and displays, an autojumble, trade stands, a motorcycle gymkhana, an Avenue of Clubs and a display of racing motorcycles.
Sunday 9am – 4pm is 'Public Day'.
Event: Donington Classic Motorcycle Festival
When? 5th – 7th August
Where? Donington Park, Castle Donington, near Derby, Derbyshire, DE74 2RP
What's on?
Expect to see classic racing motorcycles in action on the race track, plenty of classic bike displays, star guests and club stands etc. 'An Evening with Steve Parrish and Friends' will take place on Saturday (£20 separate admission fee is charged).
On Saturday 6th and Sunday 7th August, the festival will include the 2016 VJMC Bike Club Show.
This show is organised by the Vintage Japanese Motorcycle Club but caters to all classic motorcycle Clubs and all bike Marques. A concours display will take place and there will be an autojumble and trade stalls.
Open: Racing begins at 9:10am each day. Admission (on the gate): Friday £10, Saturday £17, Sunday £17, weekend (3 days) £30. Camping (per person) £30.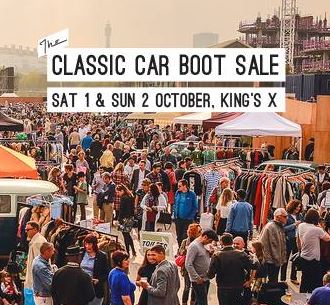 Event: Classic Car Boot Sale
When? 6th – 7th August
Where? Merchant City, Glasgow
What's on?
The Classic car Boot Sale will be part of Glasgow's annual Merchant City Festival. Here you will be able to buy vintage fashion, antiques, retro homeware, all types of memorabilia, LPs, arts and crafts items etc. from the boots of classic cars and other vintage vehicles. There will also be classic car exhibits, street food wagons, impromptu musical performances, dancing, street theatre and all manner of vintage fun that can be had in two and four wheels.
The Classic Car Boot Sale opens at 10am. Admission is free to public.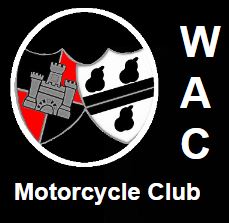 Event: Monthly Bike Meet
When? 9th August
Where? The WAC's HQ, the Tower, Perdiswell Park, Droitwich Road, Worcester, WR3 7SN
What's on?
This monthly motorcycle meet is organised by the Worcester Auto Club aka WAC Motorcycle Club and is held on the 2nd Tuesday of each month from April to October. Hot food will be available.
Open:  7:30pm to 11pm.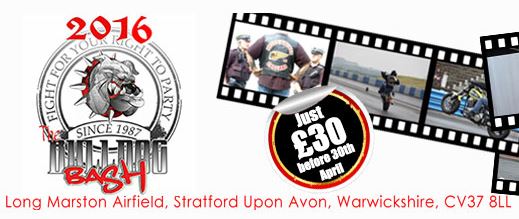 Event: The 30th Year of The Bulldog Bash
When? 11th – 14th August
Where? Long Marston Airfield, Stratford on Avon, Warwickshire, CV37 8LL
What's on?
Run wot u Brung. Drag Demos and stunt shows. A Wall of Death and fairground attractions. A Custom Show sponsored by BSH. Live music, cheap beer and quality food. There will be a massive indoor bar and stage marquee, with great entertainment from top class bands. There is also a rock karaoke, loads of trade stands and much more.
Bands include – The 81 Connections, Sack Sabbath, Stone Deaf, Purple Jimi, Women of Rock UK, Mean n' Me Lady and Johnny's Cash.
Open: 1pm Thursday 11th through to Sunday evening. Admission (on the gate): £50.
Event: 44th International British Biker Meeting
When? 12th – 14th August
Where? Restaurant Tobelmuhlestrasse, Buriswilen, CH-9442, Berneck, Switzerland
What's on?
This annual British-manufactured motorcycle meet is organised by the Black Shadow Motorcycle Club in Switzerland. This bike event is well established (running since 1973) and the boys from the club are promising a large number of British machines of all ages to attend.
You can also expect competitions, ride outs, a campfire, BBQ and live music.
Admission and camping are free.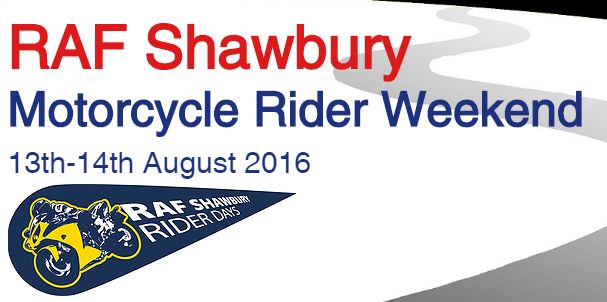 Event: Shawbury Rider Weekend
When? 13th – 14th August
Where? RAF Shawbury, Shrewsbury, Shropshire, SY4 4DZ
What's on?
The Rider Weekend is designed to allow motorcyclists the opportunity to improve their riding confidence and ability in a relatively safe environment using a custom-designed 3.2 mile circuit using existing runways and taxiways. In addition, all proceeds are donated to charity.
Price: Riders £65 per day, £110 for weekend. Spectators £5 for weekend.
Event: The Lee Rigby Charity Bike and Family Weekender
When? 19th – 21st August
Where? Mayfield Rugby Club, Chadwick Lane, Castleton, Rochdale, Lancashire, OL11 3BY
What's on?
10 live bands, 24 hour toilets and showers, trade stands, kids rides, real ale and outside bar. There is free entry into the bike show on Saturday.  The bike show will consist of 18 categories including bikes/trikes, scooters and classic/custom cars. Secure site with 24 hour control tent and marshals. Camping will be available from Thursday afternoon. Ride in Saturday. The event is to raise money for the Armed Forces charity, SSAFA.
Admission (on the gate):  £12.50. Under 12s go free. Camper vans and cars allowed via pre-arranged booking.
Saturday only, with no camping, is £5.
Event: Cheltenham Festival of Bikes
When? 21st August
Where? Cheltenham Racecourse, Gloucestershire, GL50 4SH
What's on?
Displays will include custom motorcycles and 'hand crafted specials', café racers, choppers, bobber, tracker, street racers and brat bikes. Also, there will be trade stands, refreshments, a licensed bar, music, art and much more.
Open: 11am to 5:30pm. Admission (on the gate): £10 Adult (cash only). Bike parking is free.

Event: Kenley Autojumble
When? 21st August
Where? The Portcullis Club, Kenley Airfield, Victor Beamish Avenue, Caterham, Surry, CR3 5FX
What's on?
This open air autojumble is for all motorcycle, car and military enthusiasts. Both regular traders and private sellers having a clear out are welcome.
Parking is free. Pitch fees are £20 for trade vans and £15 for private cars.  There is free overnight camping for traders with access from Saturday afternoon. Open: 9am to 4pm. Admission: £2.50.
Event: Lincoln Autojumble
When? 27th August
Where? Near Caenby Corner at the junction of the A15 and A631 and only 10 miles from the M180, DN21 5TJ
What's on?
This is a large autojumble for cars, motorcycles, lorries, tractors, machinery and tools. The theme of this event is Land Rovers. Display vehicles are invited to attend.
Open: from 8am until 12:30pm. Admission: free. Parking is £2 per car.

Event: Chrome and Cruisers Vehicle Show
When? 29th August (Bank Holiday)
Where? The Abbey School, London Road, Faversham, Kent, ME13 8RZ
What's on?
This classic and custom car and motorcycle show features an autojumble, trade stands, trophies to be won, live music (Lonnie Donegan Jnr, Mean 'n My Lady, Scott Elvis & Legal Tender, Steve 'Boltz' Bolton), food and bar and a kids play area.
Open: 10am to 6pm. Admission: Adults £5, children under 15 free.
So, it looks like August is an excellent month for biker events, but which ones are you going to be at?
Remember, if we've missed any off then please share them with us in the comment box below and we'll make sure we add them in!