It's been a frenetic first half of the 2022 MotoGP World Championship with the action, as always, breath-taking. Five different race winners, 13 different podium finishers and races which have seen six different manufacturers in the top six highlights just how competitive it is but as it starts its summer break, it's reigning champion Fabio Quartararo who leads the way.
Fabulous Fabio
Up until the Dutch TT at the weekend it had been a near flawless season from Quartararo with the Frenchman surging into a 34-point lead over second placed Aleix Espargaro and 61 ahead of third placed Johann Zarco.
Despite ninth place at the opening round at Qatar and then seventh and eighth in America and Argentina, which led to rumours about him looking to leave the Monster Energy Yamaha team, the results quickly turned around and six podiums in ten races, including three wins in six, saw a new deal signed. Talk was already of the title only heading one way.
However, racing, as we know, can quickly turn on its head, and Quartararo made his first mistake of the season in Holland, crashing out on just the fifth lap, a 'rookie mistake' as he put it. Putting his closest rival, the consistent Espargaro, into the gravel trap at the same time, the Spaniard made a heroic charge through the pack to take fourth and cut the gap to just 21 points so it's still very much 'game on'.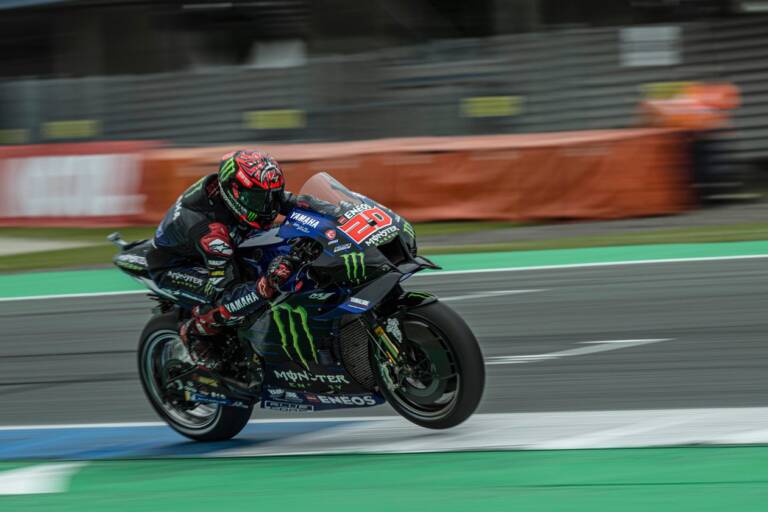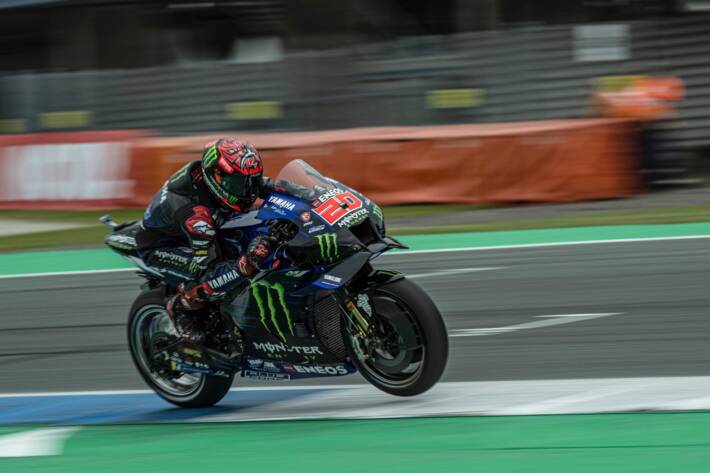 However, given Quartararo's only made one mistake all year – and it was his first DNF in 18 months – few would bet against him reasserting his authority once the series resumes with the British GP at Silverstone on August 5-7. What may hurt him though is the fact the nearest Yamaha rider, team-mate Franco Morbidelli, is in 19th place overall and a massive 147 points adrift.
That shows that Quartararo is having to do it all on his own and carry the factory himself. The lack of a strong team-mate may affect him in the second half of the season as Espargaro has Maverick Vinales improving all the time and Ducati have threats not just from Zarco but from the factory team of Francesco Bagnaia and Jack Miller and young hopeful Enea Bastianini too.
Aleix steps up
Espargaro has been a permanent fixture on the MotoGP grid since 2012 (he had a full season with Pramac Ducati prior to that in 2010) but he's been very much a midfield man rather than a front runner despite having factory rides with Suzuki (2015-16) and Aprilia since 2017. Hot headed and emotional, he's also been prone to crashing.
Up until this year, he'd only taken two podiums in the class and one of those came back in a wet race in 2014 on the CRT Forward Yamaha. However, he's been loyal to Aprilia since 2017 – when many others have walked – and they've been loyal to him with their hard work slowly but surely reaping the rewards.
Last year saw his one lap pace clear to see but the combination has now converted that into race pace and the transformation has been sensational. From a regular eighth to tenth place finisher, Espargaro has become a potential race winner at every circuit, and he's already scored more points this season than he has in any other – and we're only halfway through!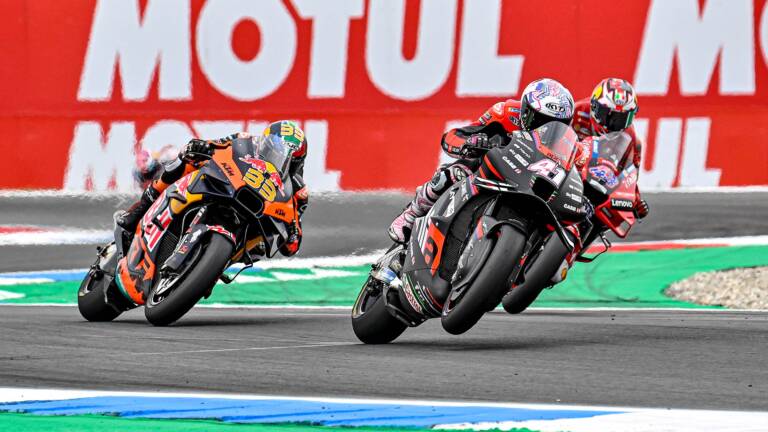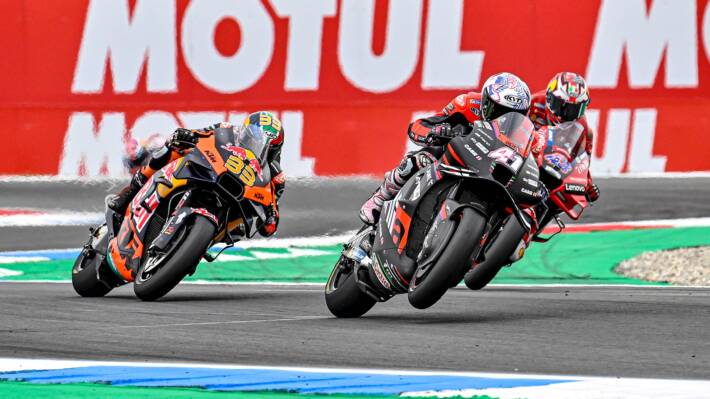 The two seats with the Italian manufacturer are now ones to be coveted and not ones to avoid, as was the case not that long ago, and a lot of that is down to Espargaro and his work ethic and development skills. He believed in the project when others didn't and stuck with them when the going was tough, confident that the end goal of competing for the World Championship could be reached.
Espargaro still wears his heart very much on his sleeve, but he's eliminated the race crashes and, at this point, is the only rider to score points in every race. His long GP career, which started back in 2004, was finally rewarded with a maiden GP win in Argentina this year and nine of his 11 finishes have been inside the top five. Those results would form a title challenge for anyone so Espargaro will be hoping his second half of the season is as good as his first.
Work to do for Bagnaia and Ducati
At the beginning of the season, an Italian bike was very much seen as the main challenger to Quartararo and Yamaha, but it was Ducati not Aprilia with Bagnaia the man seen most likely to give the Bologna factory their first title since, amazingly, Casey Stoner in 2007.
Many have tried, and failed, since the mercurial Australian but former World Moto 2 Champion Bagnaia took the title down to the 16th of 18 rounds in 2021, a spill at Misano ultimately seeing Quartararo clinch the crown.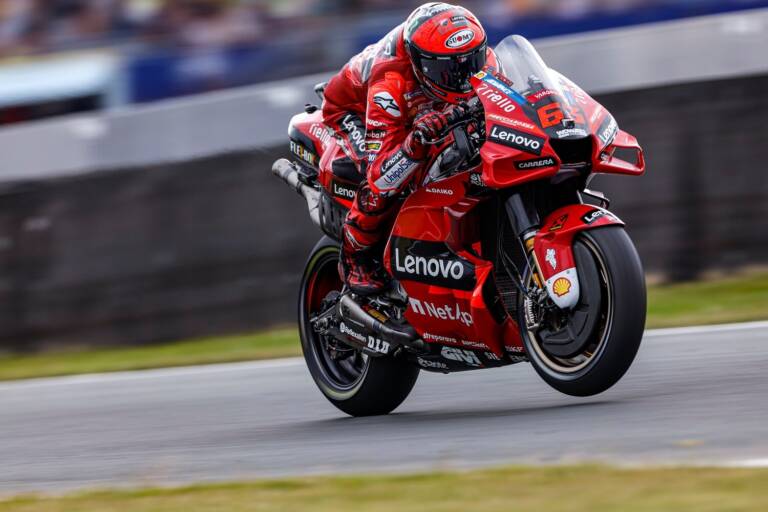 Nevertheless, with four wins during the year, the Italian had everything in place to be the man 'most likely' in 2022 but it's fair to say the first half of his year hasn't gone to plan. Unhappy with the 2022-spec Ducati, Bagnaia only scored one-point in the first two rounds, and it wasn't until round six that he scored his first win. Indeed, that was his first podium too.
Since then, he's been inconsistent, winning one weekend and then crashing the next. He arrived at Assen sixth in the table but a whopping 91 points adrift of Quartararo. Successive crashes at Catalunya, which, admittedly, wasn't his fault, and the Sachsenring saw his confidence at rock bottom but a win in Holland has given him a glimmer a hope. The gap to Quartararo is still big, 66 points, but he at least has renewed optimism for the second half of the season.
Suzuki swansong
When Joan Mir won the 2020 MotoGP World Championship, he gave Suzuki their first premier class title in twenty years so few could have imagined that less than two years later the Hamamatsu-based manufacturer would be announcing their withdrawal from the sport.
But that's exactly what happened last month with both Mir and team-mate Alex Rins looking for new jobs as are the whole host of garage and hospitality staff. It's fair to say none of them saw it coming and it was a bombshell in the truest sense of the word when the news broke.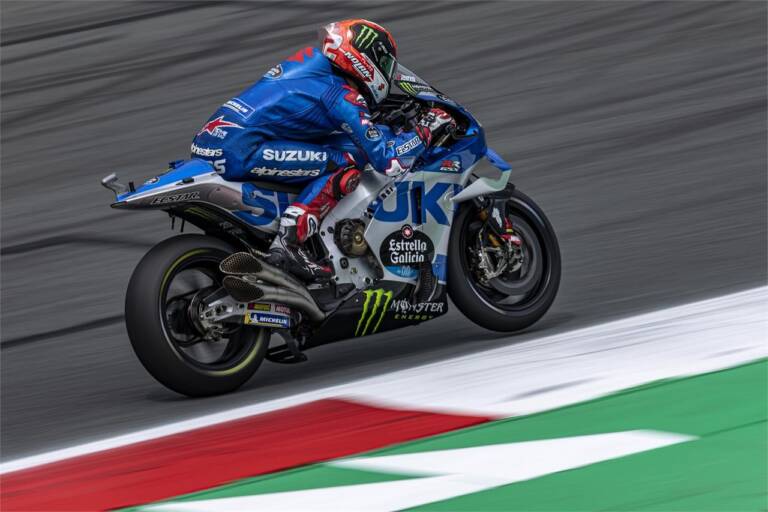 Suzuki have made the decision in order to concentrate their resources elsewhere as the effects of the pandemic continue to be felt but it's not the first time they've withdrawn, having pulled out at the end of the 2011 season before returning in 2015. But in 2011, they weren't the frequent front runners they are now and whilst their 2022 results haven't been to their recent high standards, the GSXR is still widely recognised as one of the best bikes on the grid and certainly one of the most user-friendly.
That, combined with having two of the leading riders, makes them one of the most balanced teams in the field so, equally, made the news more difficult to understand. But, as mentioned, they've returned before so let's hope their absence is only temporary and that they'll be back sooner rather than later.
Missing Marquez
It was hoped that 2022 would see six-time champion Marc Marquez back to his best and restored to his position as a frequent race winner but it soon became clear that wasn't to be the case. Initially it was vision problems, caused by some hefty bangs on the head, which affected him as he was forced to sit out rounds two and three.
But whilst he was back for rounds four to eight, he wasn't back to his old self as many had hoped, and expected, with fourth at Jerez in May his best result. Whilst Marquez was scoring regular top six finishes, he wasn't contesting the wins and after round eight at Mugello, he announced he'd be taking some time out in order to get back to full fitness.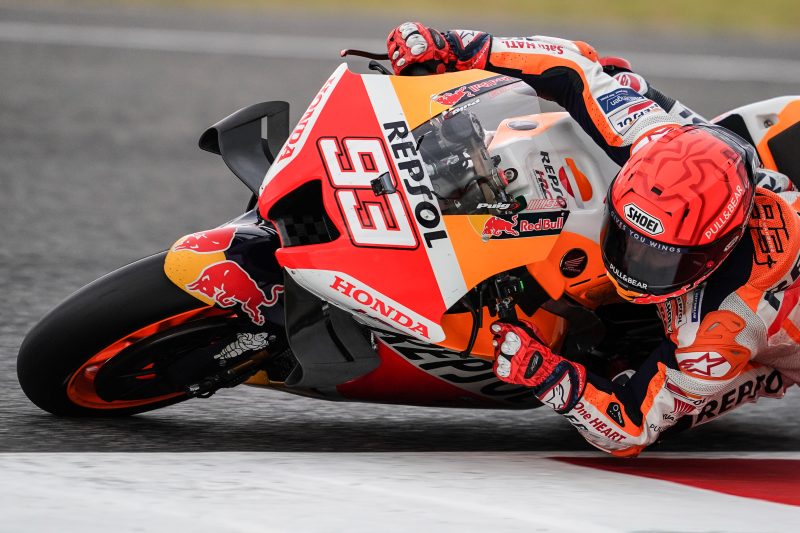 The issue continues to be the right arm he badly broke at the first round of 2020 and despite a number of operations since, he still hasn't the strength required to muscle the Repsol Honda around – and win.
It could be seen that the latest operation is a last throw of the dice to save his career and get back to winning ways and whilst it's hoped he'll be back on track, it's highly likely that it'll be 2023 before he returns.
Brit watch
To say it's been a rollercoaster first half of the season for the British contingent would be an understatement and, 11 rounds in, they're still searching for their first win of 2022. Opportunities have presented themselves to both Sam Lowes and Jake Dixon in the Moto2 category but neither have been able to take advantage of them.
Both have crashed at the worst possible time, Dixon crashing out of the lead in Indonesia when he had a golden chance of a maiden victory, whilst Lowes has had a run of six DNF's, some not all his fault it has to be said.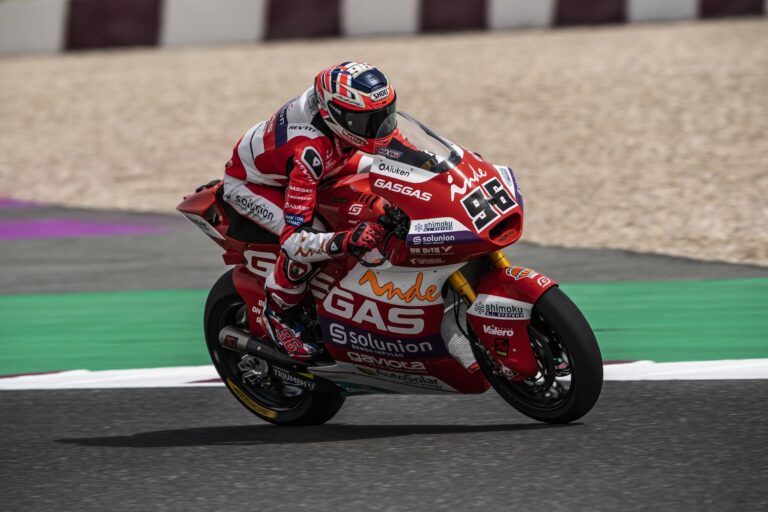 Their pace is without question, both having featured regularly on the front row in qualifying, and when they finish, they're invariably in the top six. They've both finished on the podium too so will be looking for more consistency when the series resumes to ensure their championship position is more reflective of their speed.
John McPhee's challenge for the Moto3 title was over before it had practically begun when he injured his back in a training accident after the opening round. That meant he missed five rounds and since he returned, he's yet to regain his true form.
Meanwhile, Scott Ogden has impressed for the VisionTrack Academy team in his debut season, and he deserves to have more than 16 points he currently has on the board. He's on the cusp of a top six finish whilst less experienced team-mate Joshua Whatley is steadily improving.
Having started watching motorcycle races all over the world form childhood, Phil Wain has been a freelance motorcycle journalist for 15 years and is features writer for a number of publications including BikeSport News, Classic Racer and Road Racing Ireland, as well as being a regular contributor to MCN and MCN Sport. He is PR officer for a number of teams and riders at both the British Superbike Championship and International road races, including PBM Ducati, RAF Regular & Reserve Kawasaki, Dafabet Devitt Racing, John McGuinness, Lee Johnston and KMR Kawasaki. He is also heavily involved with the Isle of Man TT Races, writing official press releases and race reports as well as providing ITV4 with statistical information