Devitt sponsored young racer, Max Cook, has now reached the busy part of the season where he's racing almost every weekend.  It was only 2 weeks ago that he was racing at Assen for the 3rd round of the Red Bull Rookies as part of the MotoGP weekend.
Assen Round Up
Max had a very positive weekend finishing P15 in Race One and P11 in Race Two, from a starting position of 19th on the grid.  Despite working hard on his qualifying technique Max was disappointed with the poor qualifying position, which was due to a small mistake in the one and only qualifying session of the weekend.  The fact that Max was only one second behind the pole position time (without the aid of a slipstream), shows how close the competition is, but how critical it is to have a perfect session.
The closeness of the field was evident during both races, because despite the field separating into two groups during the race, both groups were made up of approximately 10 riders and the racing was intense, fast, mature and at times fierce!  Max was in the thick of it and not only learnt a lot, but he also had two great, enjoyable races.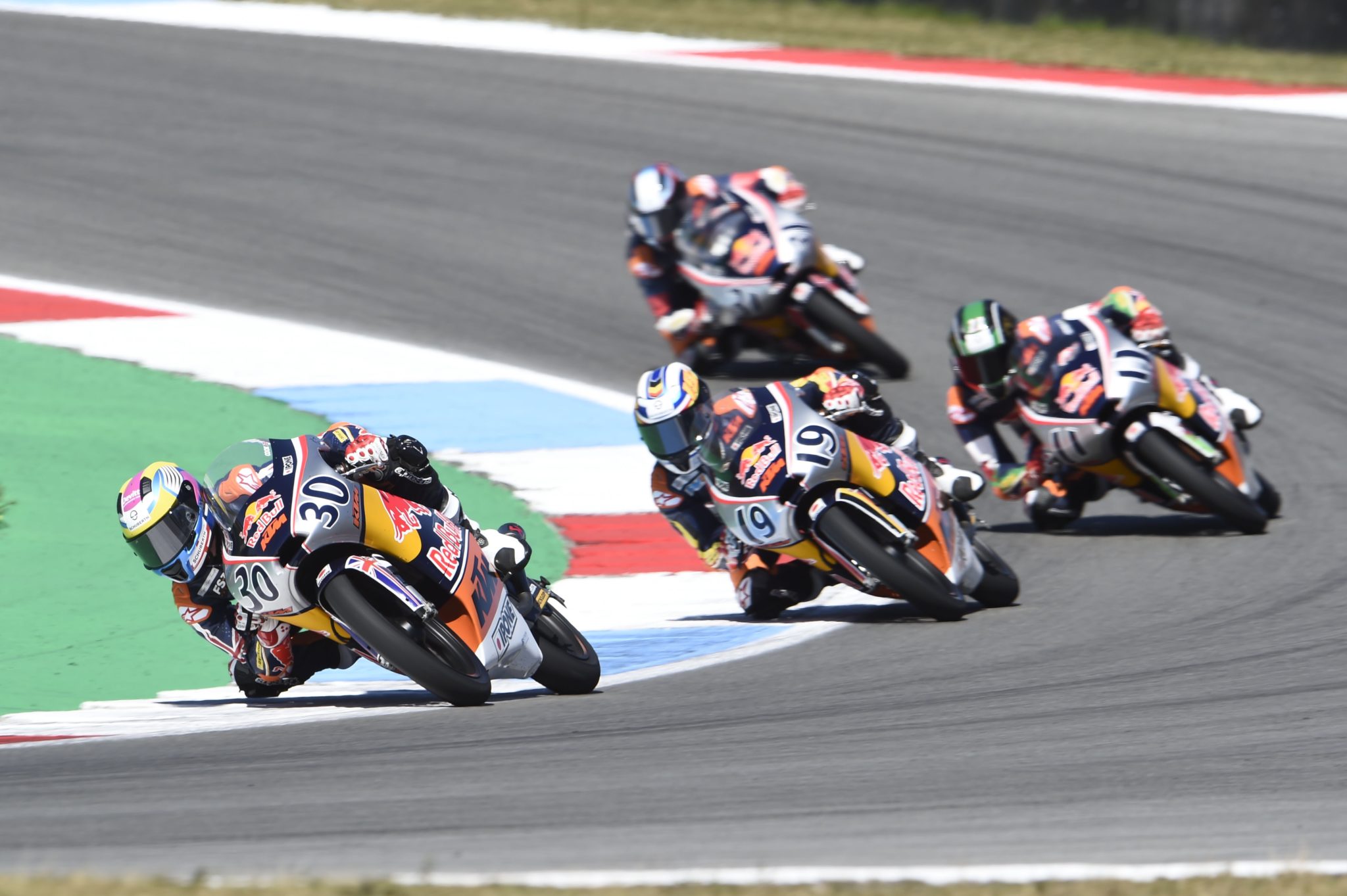 Max said: "The weekend at Assen was a bit of a roller coaster, but overall I'm happy with the results and I have taken loads of positives from my 3 days at Assen.  The thing I'm most pleased about is I've definitely taken a step forward in my racing and riding the KTM how its supposed to.
"I had telemetry on my bike for the weekend, which recorded all my inputs and collected throttle, brake, suspension data every time I was on track.  With the help of the data and coaches I learnt so much, which I can't wait to put in place in Germany and rest of season.  The 2 races were really good because I was battling with riders all the way through the race but for the future I need to improve my qualifying because now I realise how big of an impact your grid position has on the race."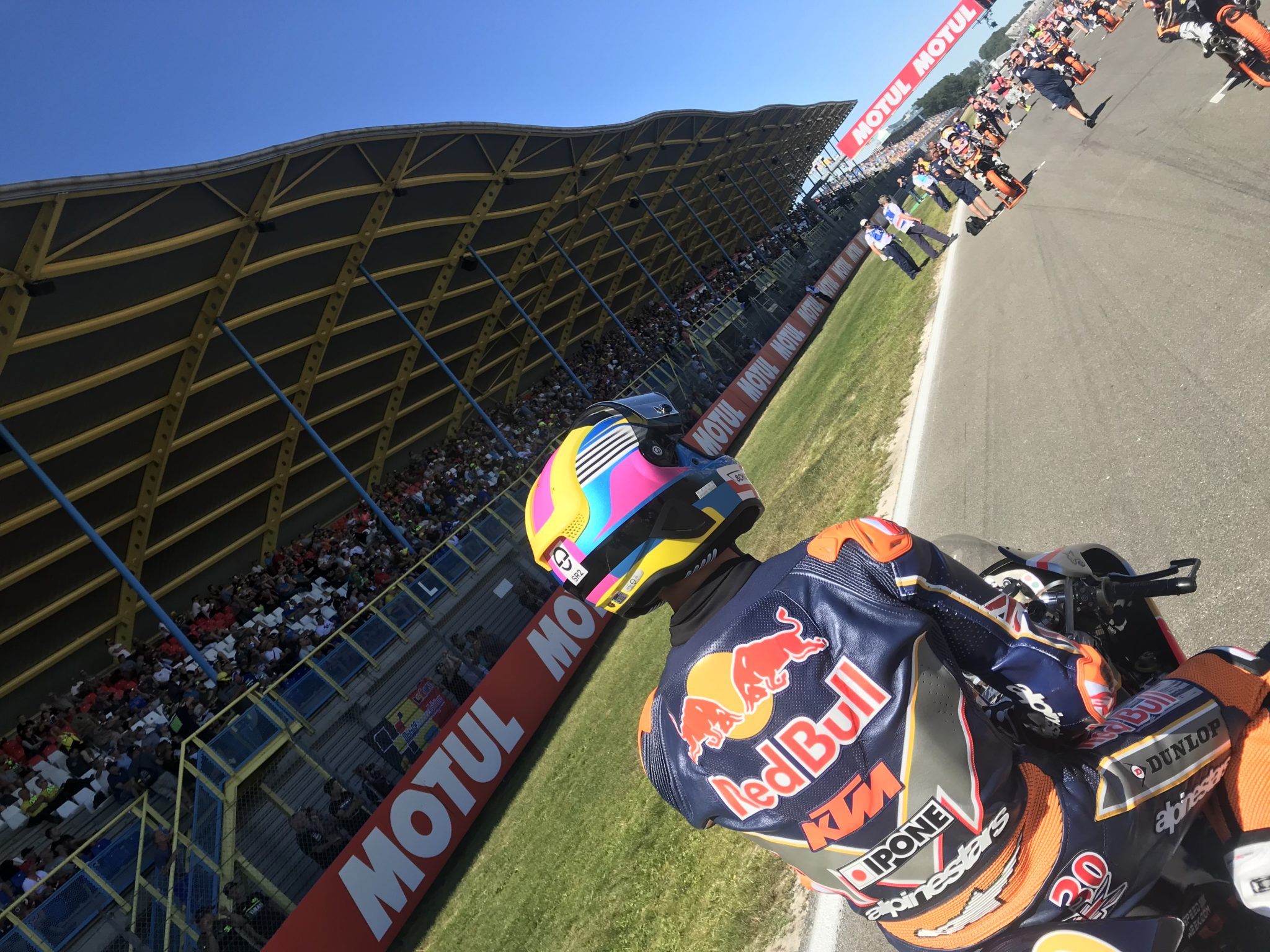 It's not all racing!
In between his Red Bull MotoGP Rookies Cup rounds Max has had little free time, with racing in the British Junior Championship (and helping his younger brother James), he's also had to fit in is daily training and a lot of school work to make up for time off, something professional riders don't have to worry about!
Racing at Sachsenring
This weekend Max travels to the Saxony region of Germany to race with MotoGP at the Sachsenring.  This is one of the shortest circuits of the calendar with a length of 2.2 miles, we are expecting lap times to be around one and a half minutes.  The weather is also a huge factor to be considered as historically it's always been mixed.  This weekend it looks the same with rain Friday and Saturday with a dry Sunday.  It not often it can be said the weather is better back home in the UK!
We're happy to say Max is looking forward to the weekend ahead, saying: "For Germany this weekend I need to improve my qualifying technique and for the race I want to race with the second group. It's not going to be easy but I'm determined to push myself"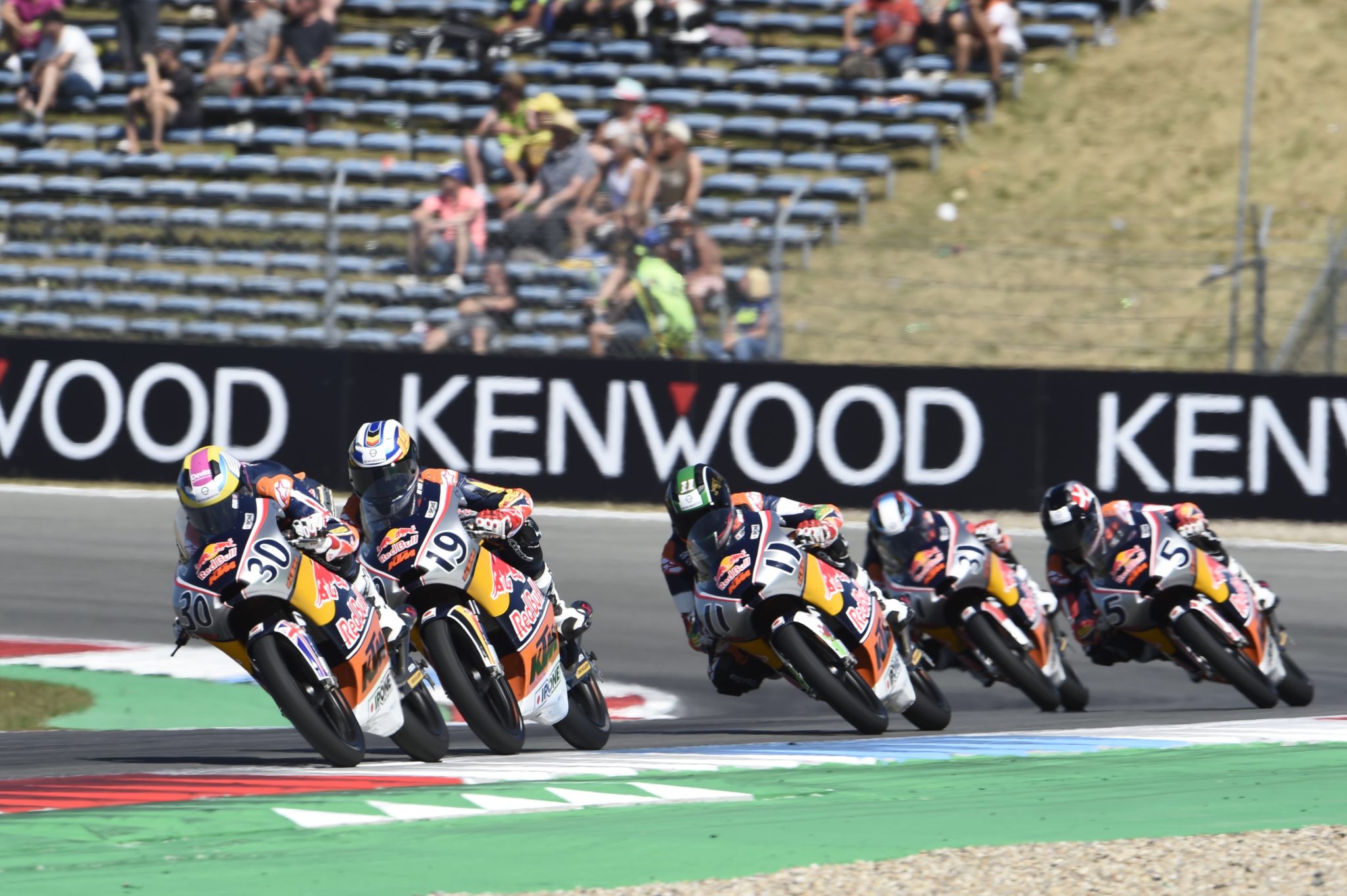 This weekend Max's schedule is as follows and you can follow Max's progress on the Red Bull Rookie Facebook page and YouTube Channel.
Friday 13th July 2018
11:55 – 12:25  Free Practice 1
16:05 – 16:35  Free Practice 2
17:35 – 18:00  Qualifying
Saturday 14th July 2018
16:30 (19 laps)  Race 1
Sunday 15th July 2018
15:30 (19 laps)  Race 2
Please note all times are Central European Time (CET).