It's been just over a month since Max returned from the German GP securing his best result of the season, breaking into the top ten with a P8.  Max, who is sponsored by Devitt, had a very positive weekend with not only a top 10 finish but also a top 10 qualifying position, which Max has been working on and improving all season.
The only disappointment of the weekend was in Race 2 on Sunday, as he crashed on the opening lap of the race trying to avoid another rider. He was particularly upset as he was riding with the front runners and he felt very strong and confident he could better his result from Race 1.
Looking back at his time, Max said: "The Sachsenring has to be one of my favourite circuits I've ridden so far. I really enjoyed it as its got fast corners, blind corners and it's hilly! I'm also pleased that I finally got qualifying sorted and its clicked, so I'm confident I can continue to improve my qualifying performances, which will help my race results and I can finish higher by the end of the season."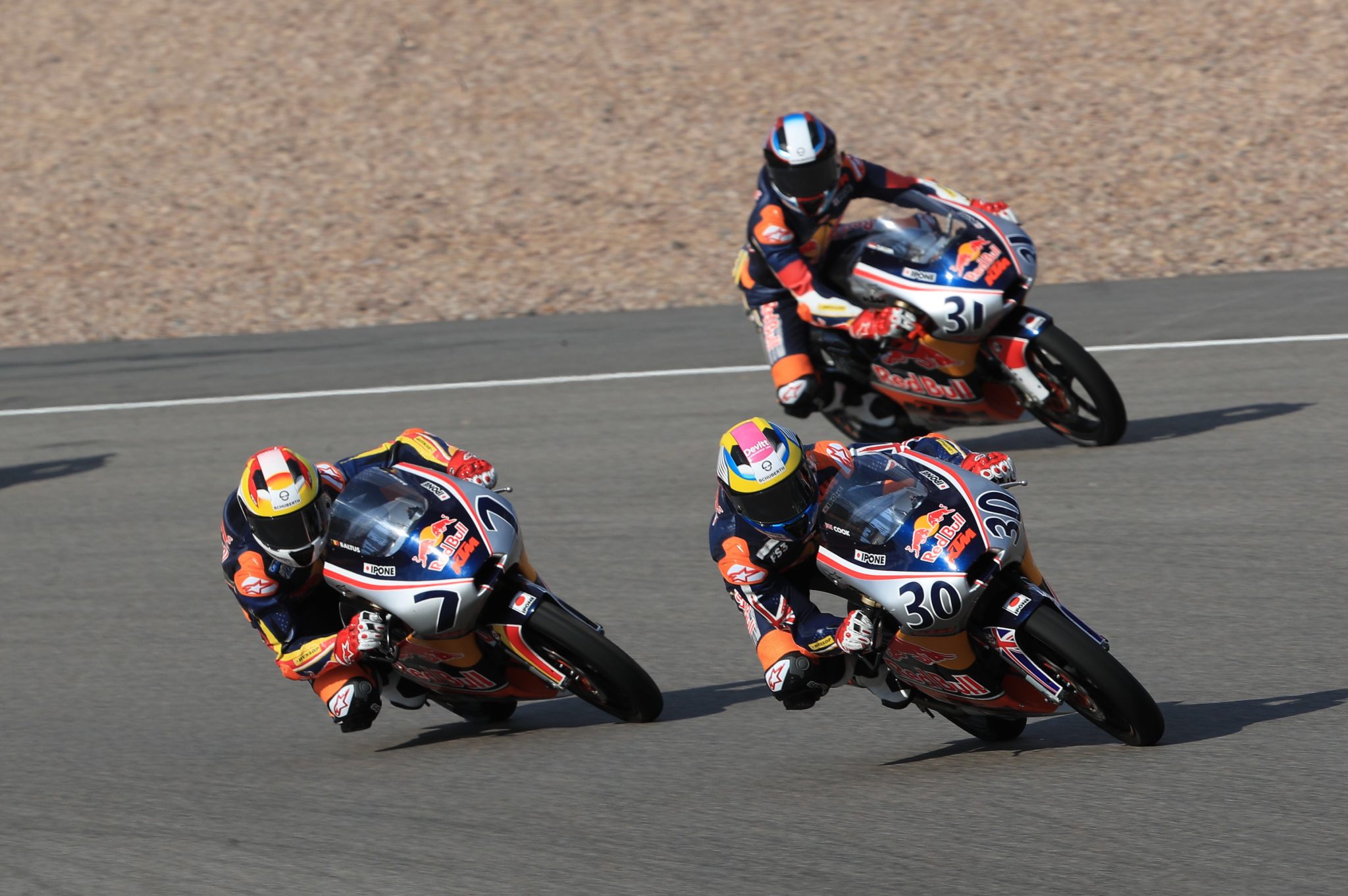 Only three rounds left! 
With only three rounds of the Rookies Cup to go, Max is confident he can maintain his fantastic progress this season and continue to qualify in the top 10 and push towards a top 5 result by the end of the year. He is especially keen to impress the coaches as they will start selecting the riders they want to invite back for a 2nd year in the Rookies Cup.
This weekend Max travels to the picturesque mountains of Austria, to compete in round 5 of the Red Bull MotoGP Rookies Cup at the Red Bull Ring, Spielburg. It's a special round as Max will be racing at the home of Red Bull Racing and KTM's home round.
Looking ahead to the weekend, Cook is excited to get back on the bike: "I'm looking forward to going to the Spielburg Ring as it's the home of Red Bull and it feels like a home round for the team, so I want to put on a good show.
"I've never ridden the circuit before, but I've been practicing on my Xbox and I think it'll be easy to learn once I get on track. Its also the half way point of the season and I'm really pleased how much I've learnt and progressed so far, which makes me want to do well and keep improving and start running with the front group."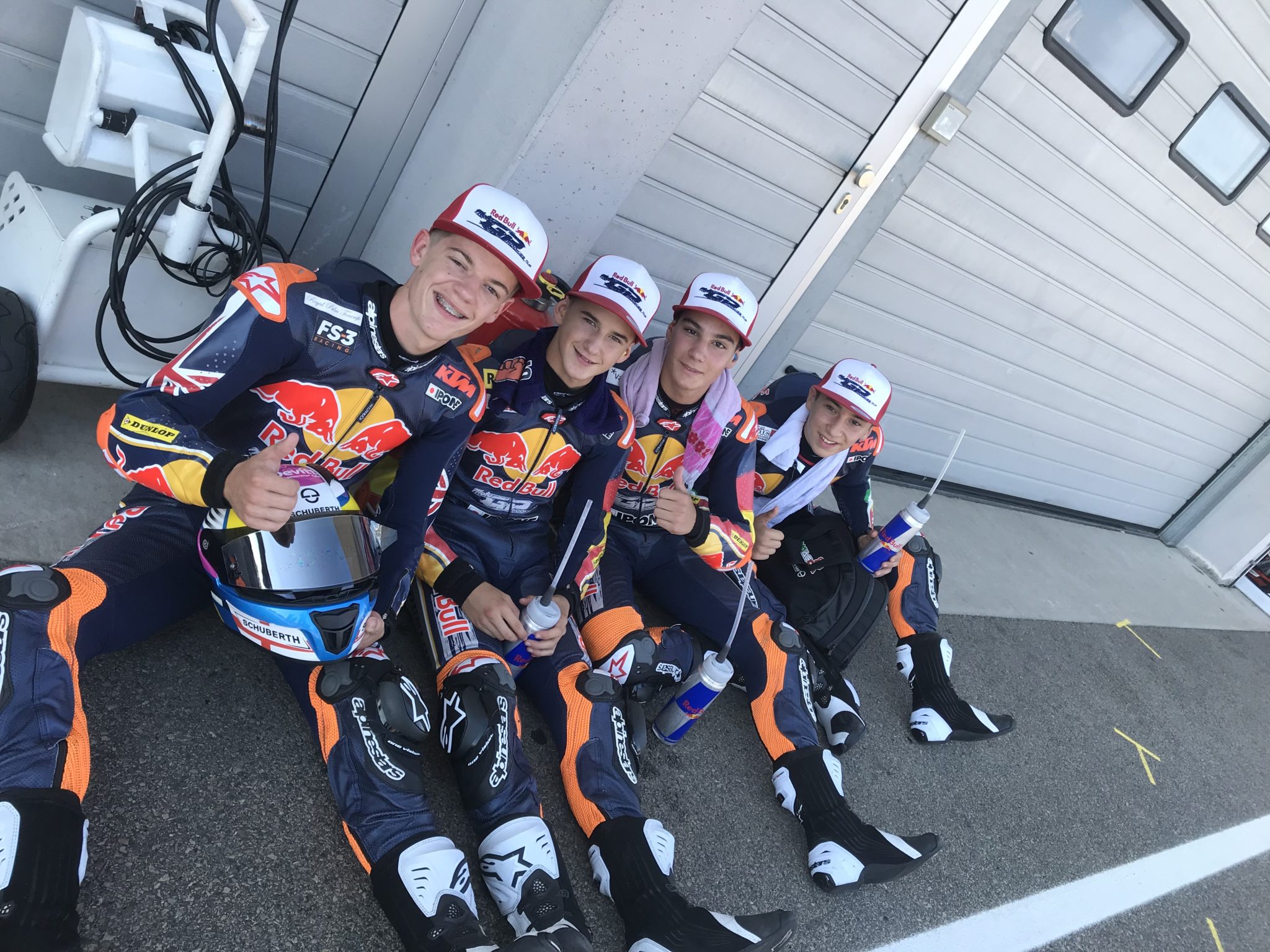 Welcome to the Red Bull Ring 
The Red Bull ring is situated at the foothills of the Alps in the Styria region of Austria. Its 2.2 mile circuit consists of 10 corners and undulates to give it a flow unlike any other circuit. Being a natural amphitheater the atmosphere will no doubt be electric and with it being the home of Red Bull it promises to be a special weekend of racing for Max.
"I think at Sachsenring I made a really big jump up with my racing and now I need to make sure I'm consistent and start making small steps to run at the front. As always a huge thank you to Devitt for supporting me since the beginning of my career and helping me get to where I am now."
Max's schedule this weekend is:
Friday:
11:55am Free Practice 1
16:05pm Free Practice 2
17:25pm Qualifying
Saturday:
16:30pm Race 1 (17 laps)
Sunday:
15:30pm Race 2 (17 laps)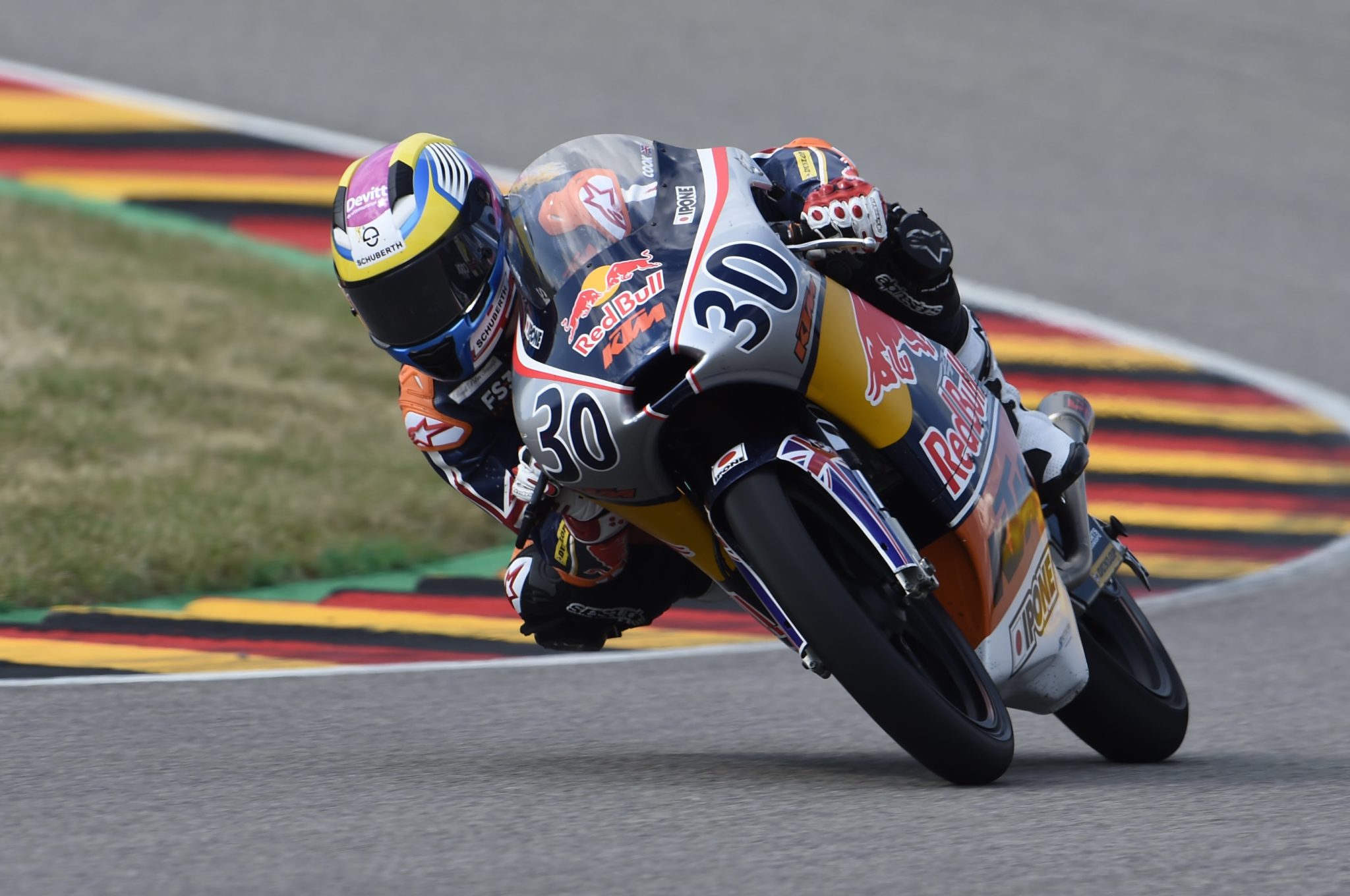 BSB Wild Card 
Apart from Rookies activities Max has also been busy racing as a wildcard with the British Super Bike Moto3 Championship at Brands Hatch, where he finished 2nd and 3rd on the Wilson Racing Honda NSF250.
Max has also been busy coaching the younger generation of riders coming through the British Grassroots Championship. He's been helping with a Kids Racing Summer Camp, where he met Andy Ibbott who was running coaching sessions. Andy gave Max some great advice which he will be taking into the next few rounds, hopefully this will help him further his career.
For those who don't know who Andy Ibbot is, he was a MotoGP coach who helped Sandro Cortese, Thomas Luthi and more famously Valentino Rossi. He also wrote a book called MotoGP Riding Techniques, which is a bit of a rider bible!
Best of luck from all of us here at Devitt this weekend, Max!