After 22 years, the last ever MCN Live! took place at Bultins, Skegness this weekend! Devitt have been in association with MCN Live! for the last three years and are sad to see it go. 
Check out our exclusive round-up of the weekend's events now… 
Friday night fever
It all kicked off on Friday as thousands of bikers joined the fun for the last ever MCN Live! A night of brilliant bands and live music including Go West, Mercury and Guns or Roses. The final MCN Live! certainly started in style.
Saturday morning ride out
It was a drizzly start to Saturday morning but the sun finally broke through just before hundreds of bikers set off for their ride-out lead by John McGuinness, Chris Walker and John Reynolds. They set off to Cadwell Park and were allowed a parade lap around the circuit during the lunch time break.
McGuinness, Walker and Reynolds took to the stage in the afternoon for a Q&A session.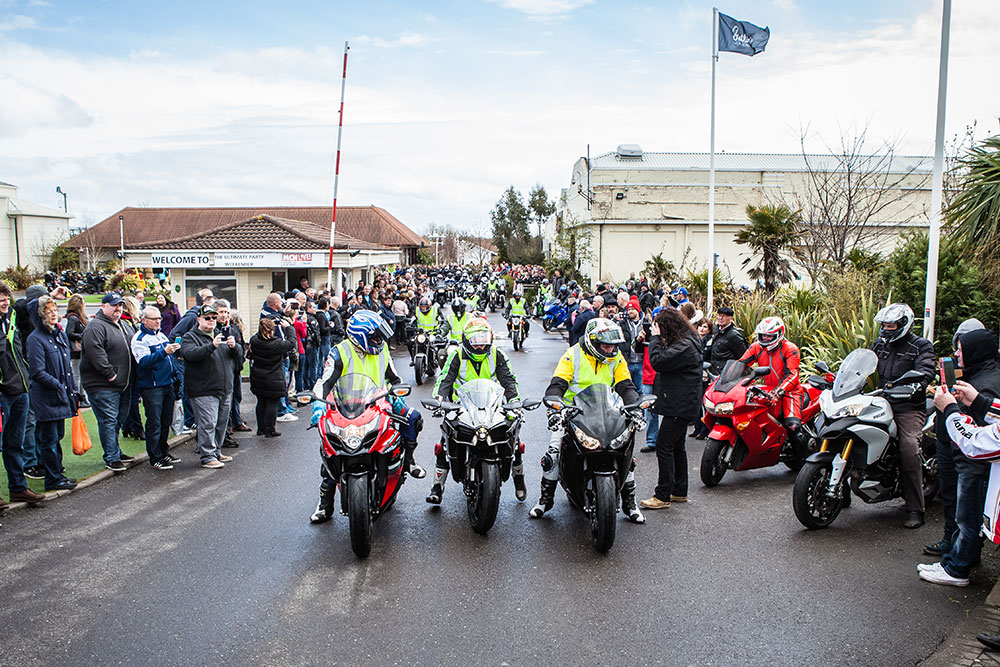 Photobooth time!
We set up the Devitt Photobooth giving everyone a chance to grab their last memento of MCN Live! and stick it to the fridge!
Competition
Not get a chance to enter our 80 Biker Bundle competition over the weekend? Fear not, you can enter now.
You could win yourself £3,000 worth of biker goodies by answering one simple question correctly!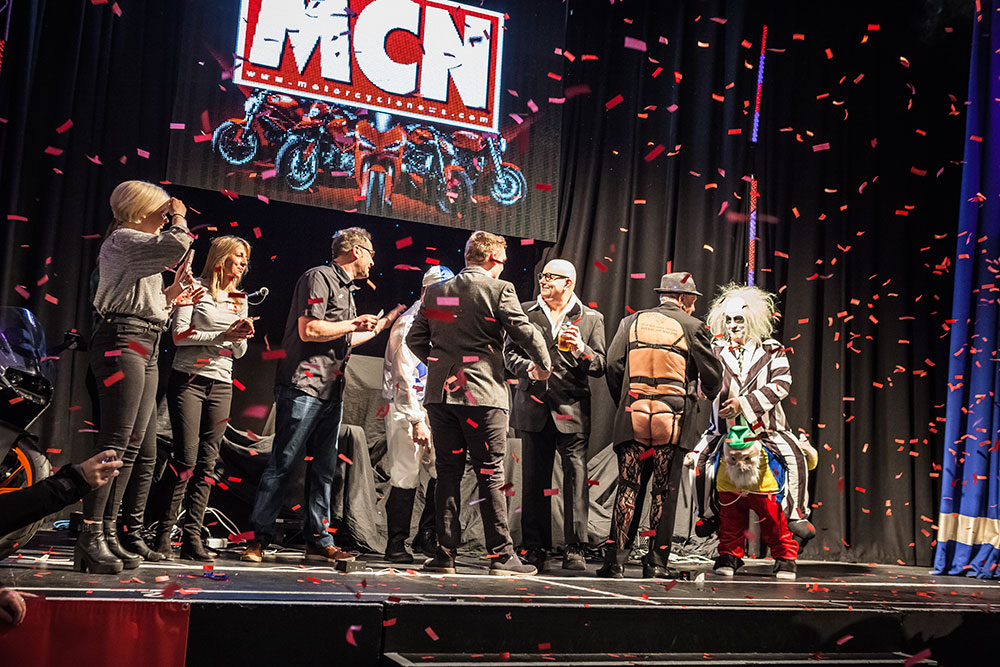 Final ever fancy dress competition
There was no expense spared when it came to Saturday evening's fancy dress competition, and it was a tough job judging the competition!
One young man has been in attendance at MCN Live! since it started 22 years ago and he has always been one to impress with his fancy dress – the audience loved him and so did we, so we crowned him worthy winner of the solo fancy dress competition.
MCN girls like you've never seen them before, The Walking Dead, Umpa Lumpas and so many more – a fantastic job on the group competition.
For us, it had to be 'The Walking Dead' with 15 zombies staying in character haunting the pubs and clubs of Skegness, a brilliant job!
The fun didn't end there with Saturday nights performers included Antarctic Monkeys, Steve Ferringo and Hells Bells to name but a few.
A Sunny Sunday 
Sunday bought us even more sunshine so a ride-out was a must before heading home, but not before we stopped off at the trade stands to pick up a bargain and watch the final stunt show of the weekend!
A massive thank you to MCN and everyone who attended for making the last ever MCN Live! so memorable.
Check out our gallery for a selection of snaps from across the weekend…