As a complete motorcycle rookie and it being 'Ride to Work 2015' week I thought it was time to try biking.
I've been driving a car for over ten years and have used a bicycle for much longer – which I hoped would stand me in good stead for learning to ride a motorcycle. I didn't really know how I would take to it, but I was more interested to see if I would be any good, rather than nervous.
First things first:
We arrived at Academy Training in Romford, had a cup of tea, a chat with our instructor Ray and got kitted out with our helmet, jacket and gloves.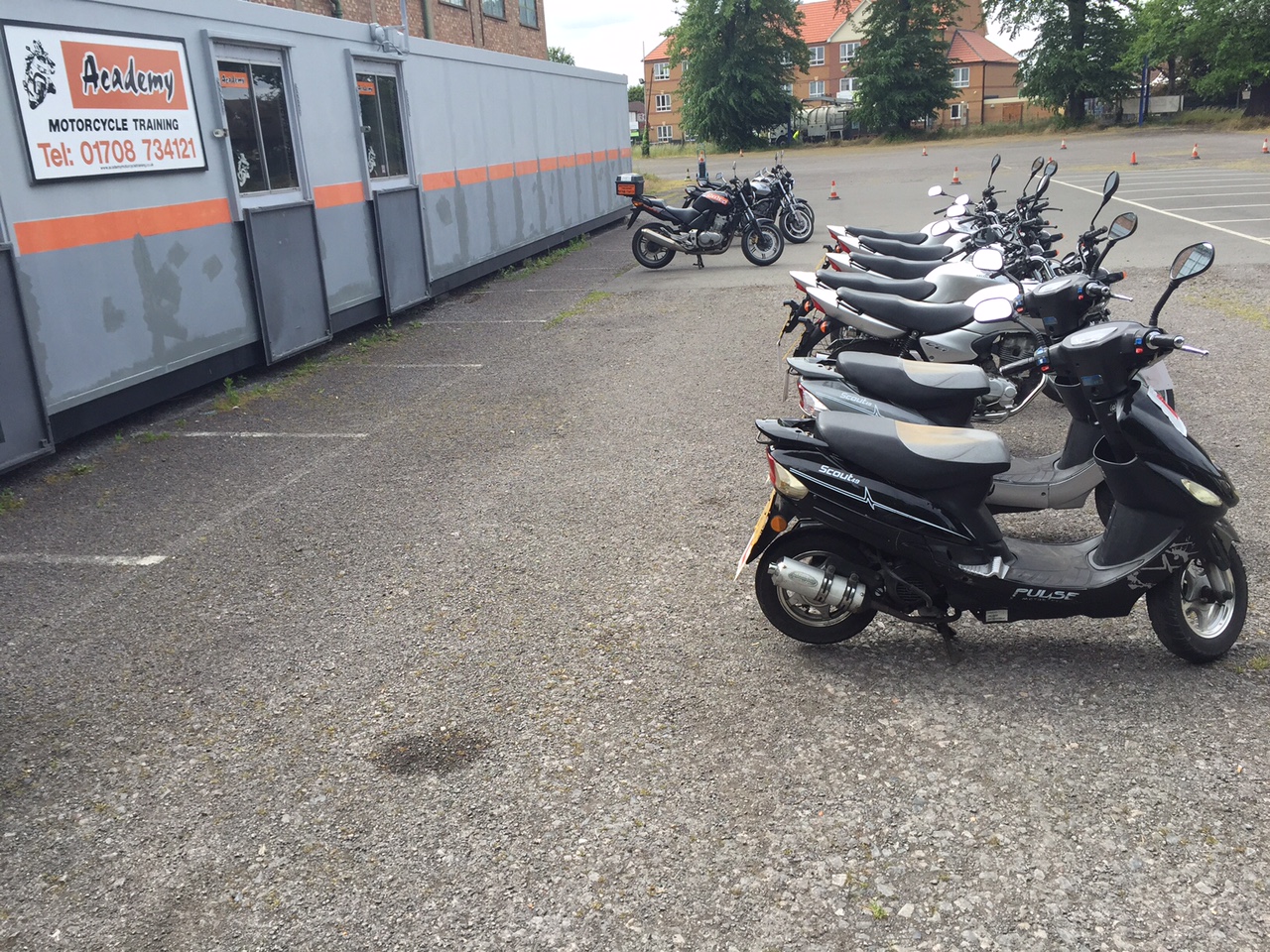 Are Motorcycles Manual or Automatic By Default?
Just like cars, you can get automatic or manual motorcycles. Automatic motorcycles did used to be very rare. But now a lot more 'twist and go' scooters and mopeds are popping up and even bigger bikes too.
How To Decide Between Automatic or Manual For Your Motorcycle?
Manual or automatic?
All of the bikes were lined up outside waiting or us and after a little deliberation I went for manual gears over an automatic.
Frank Spencer:
Being 6'4" I thought I might look too much like Frank Spencer if I took to a Pulse Scout 49 moped, plus after a failed attempt of moving the bike off the foot stand I felt a little like him too.
Honda CG125:
Anyway, I joined millions of commuters worldwide and went for a Honda CG 125.
The first few attempts at riding off, I stalled it; not ideal, although to be expected. Then as with learning to drive a car, something clicks and you get that crucial 'biting point' in fact I'd say it's much easier finding it on a bike than a car.
I'd by no means mastered it but I managed to take a few laps around the cones, starting and stopping. As you continue to do this the process becomes more familiar and your confidence grows.
Clutch with your left hand, gears with your left foot:
Something that felt quite alien just ten minutes earlier started to feel more familiar. For total novices like me: clutch with your left hand, gears with your left foot – then throttle and front brake with your right hand and rear brake on your right foot.
I'd now got used to swapping around the in-built car driving functions of my limbs, from 'gears with my hand and clutch with my foot' to 'gears with my foot and clutch with my hand' so it was time to take to second gear.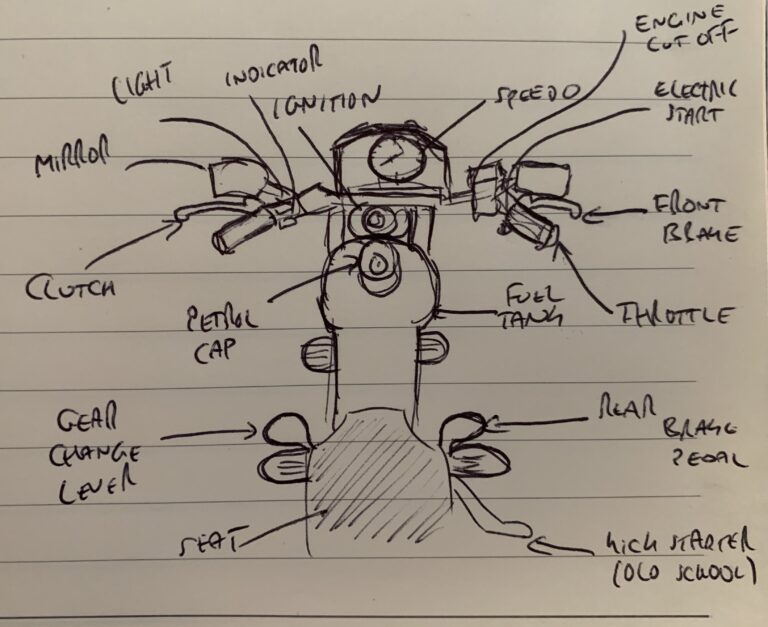 Big difference:
It might seem like small step but the difference at this stage is very noticeable. The throttle loses some sensitivity and the ride becomes less jerky, plus obviously your speed increases and you can have a bit more fun.
A few laps in second gear, starting, stopping, changing gears and our hour-long motorcycle taster experience was over. Enjoyed it much more than I expected, in fact, loved it…
Cheers Ray and Academy Training! CBT next!
Don't forget Devitt offer various motorcycle insurance options, get your quote today!