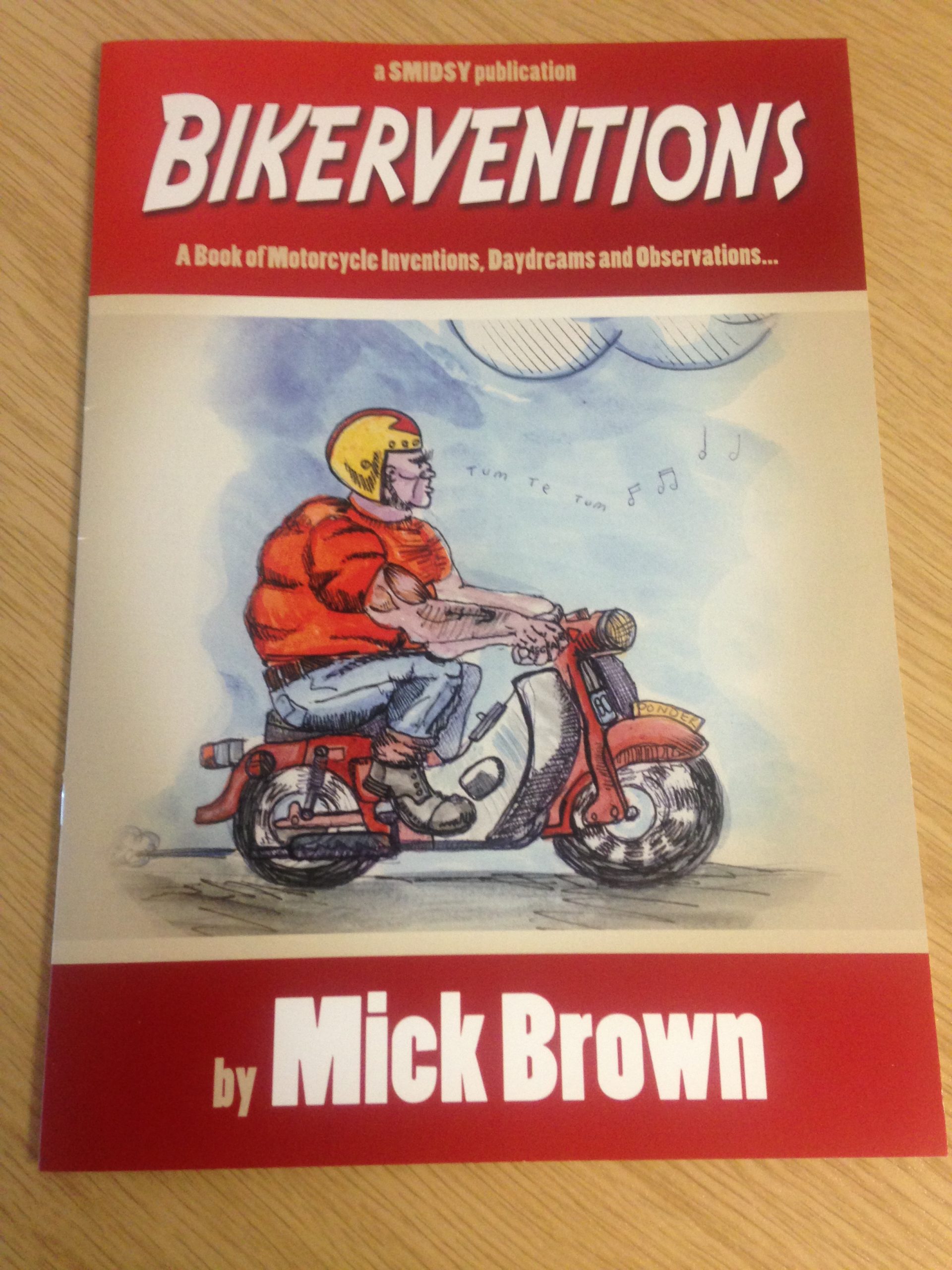 Devitt had the pleasure of talking to Mick Brown, the artist behind the very creative Bikerventions cartoons…
How long have you been a biker for?
"I first got on a bike a 50cc Malaguti when I was around 11,before that my cousin used to take me out on his bikes it was always in my blood,  the surge of adrenaline was there as far back as I can remember."
What made you get into motorcycling?
"I just always wanted to be a biker, I would try to make my pedal bikes sound like a bike by taping cardboard to the forks and letting it rub on the spokes. Evel Knievel and Barry Sheene were supermen to me, the whole image thing, not of rebellion but of a different way of life."
What's the best thing about being a biker?
"To me, the freedom it is the last great freedom! I choose to ride I choose the risk; it's the duel a test of yourself."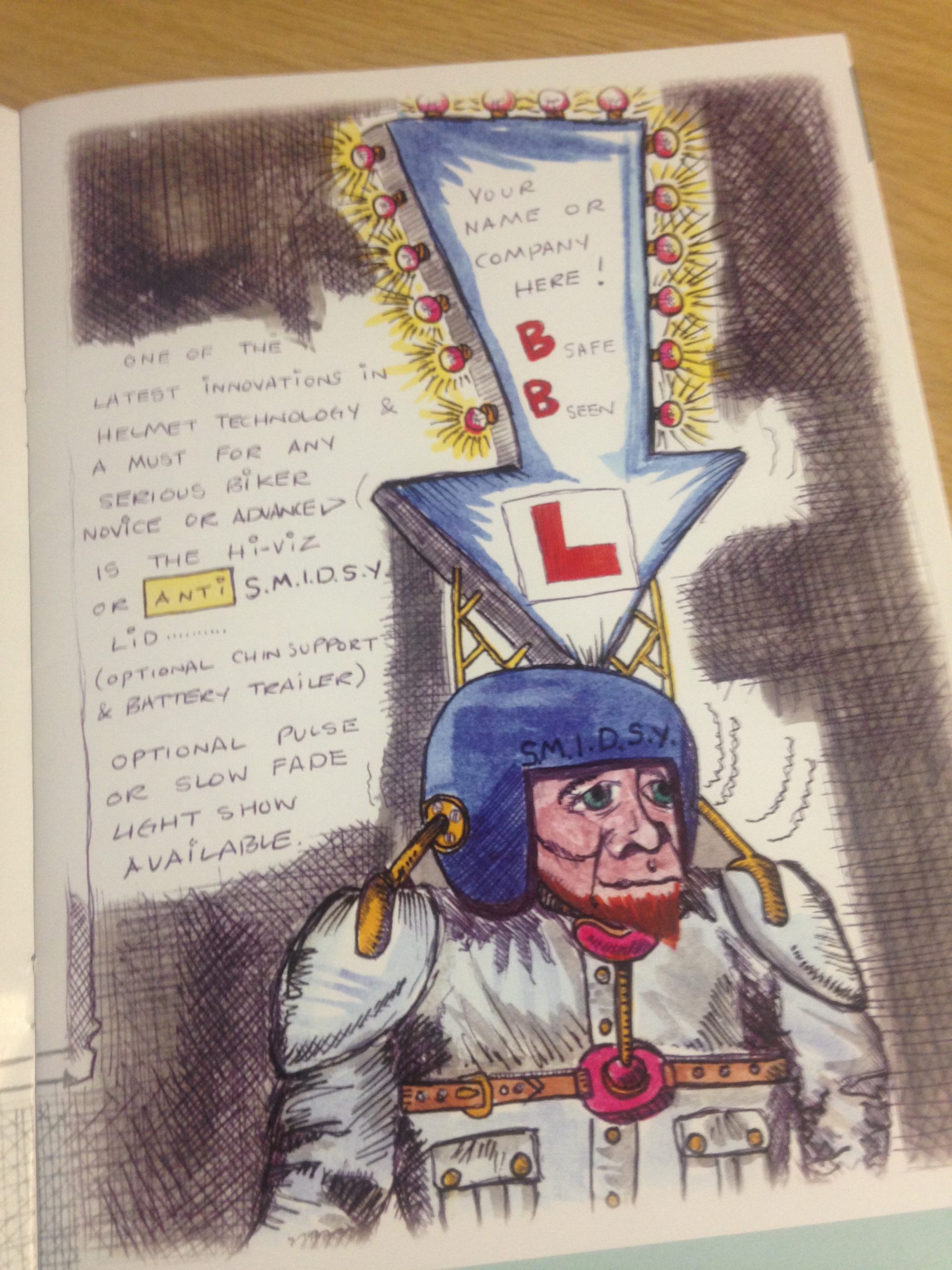 When did you start up the Bikervention cartoons?
"I started cartooning Bikerventions around 2009. I was always amazed at Heath Robinson as a child; I wanted to create silly things that weren't needed on a bike like an ejector seat the first one was the flashing sign so big you wouldn't be able to balance on a bike also communicating to road users how invisible we are."
What/where do you get your inspiration from?
"My own riding experiences and originally Heath Robinson and Will Lunn from Vision On! I also wanted to make a point about all road users needing space and bikers are humans."
How many cartoons have you drawn to date?
"There are around 20 Bikervention cartoons currently."
How can you get a copy of Bikerventions?
"You can get a copy from me directly at £15 a copy I'll sign and dedicate it from my Facebook page or by email at paintaffects@talktalk.net."