Honda's legendary megatourer gets more luggage space, new audio tech and extra touring comfort.
The Honda Gold Wing is one of those bikes you simply must ride at one stage in your biking life. It's been around for four decades now, evolving from a fairly standard 1000cc roadster in the 1970s through to a full-dress ultratourer in the 1980s and 90s, then a high-tech spaceship in the 21st century.
There's little to match it in terms of outright luxury, and its flat-six 125bhp 1800cc engine is turbine-smooth, with decent power and easy torque.
The Wing got a total overhaul in 2018, with slightly smaller overall dimensions, less weight and an engine revamp that included ride-by-wire throttle and a new more compact four-valve cylinder head. Honda also added its DCT dual clutch transmission autobox as an option, and the front end was completely redesigned with a double-wishbone suspension setup.
The tech levels were catapulted to the top of the class, with cruise control, rider power modes, advanced traction control and ABS, plus full LCD dashboard, audio and satellite navigation systems all built in.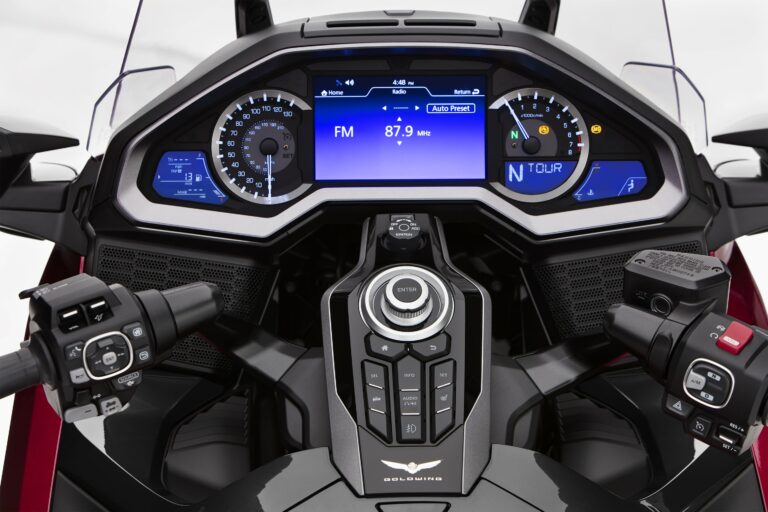 For 2021, Honda's given the Wing range a small revamp.
The firm is still offering two variants – the standard Gold Wing, which is a 'bagger' style machine with no top box and sleek rear end.
It gets an upgraded audio setup, with a new speaker design for the Apple Carplay/Android compatible sound system and there are new paint and seat options.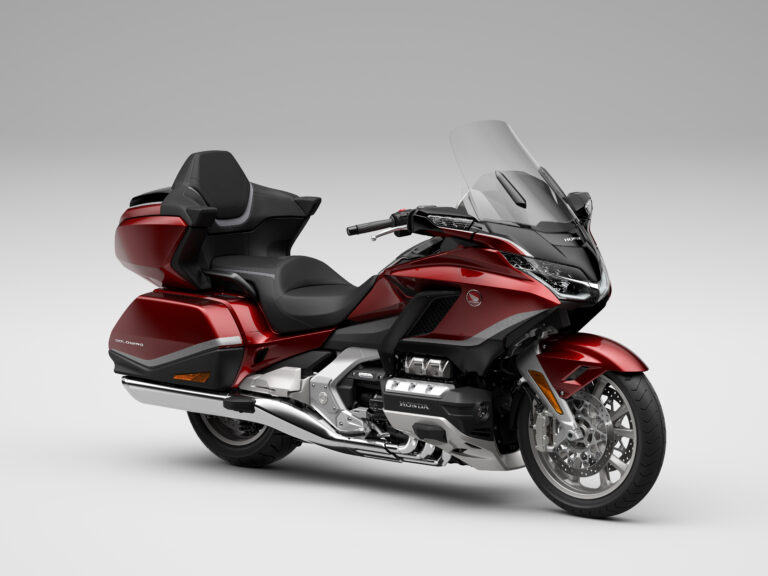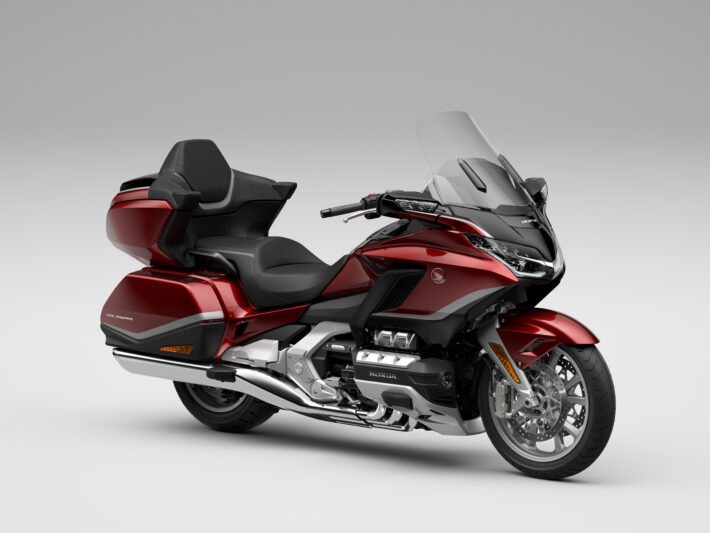 The Gold Wing Tour is the full dress tourer option, with a new, larger, 61 litre top box that can hold two full-face helmets, and incorporates a new, more comfortable pillion back rest. The seat coverings are upgraded with a new suede/synthetic leather material, and the sound system gets the improved speakers too.
No final word on price or availability as yet – more, as ever, as we get it!