Who remembers Kickstart?! Well think Kickstart turbocharged for the 2020's with the world's best motorcycle trials riders attacking the most terrifying obstacles and you'll have 'Indoor Trials'!
Twelve times FIM Trial World Champion and trials legend Dougie Lampkin has brought all his knowledge and contacts together to launch the DL12 Indoor Trial on Saturday 7th January 2023 at the Utilita Arena Sheffield.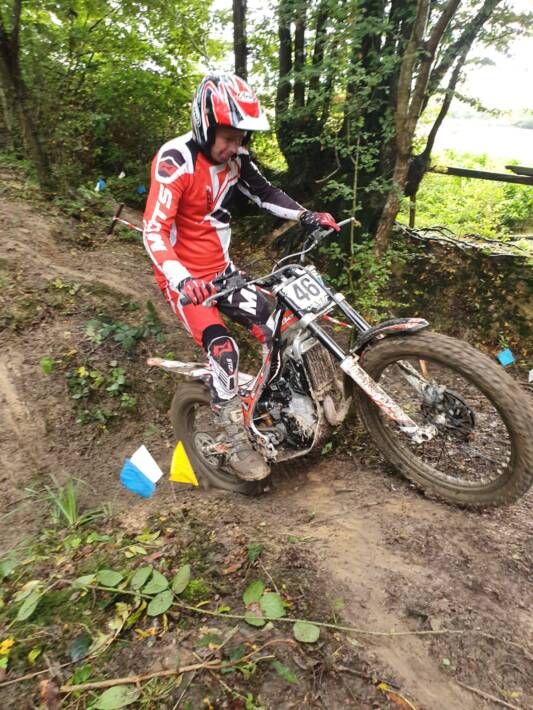 Top of the bill is 30 (!!) time World Trials Champion and the magician of the Sport, Spaniard Toni Bou with his long time nemesis Adam Raga also already confirmed, with many more to come.
Ideal for bikers and families, Lampkin has promised that he will deliver a completely new event under his control with exciting sections, racing, lights and sound.
With huge interest in the event and fast initial sales Dougie said. "We always thought that the British fans were hungry to see the top riders perform again in the UK, but to be honest we never expected just how high the demand was going to be."
If you need a refresher as to what trials consists of, it's the slowest and some would say most skilled of the main off-road competition sports (motocross and enduro being the faster cousins!). Your average trial is a million miles away from the vicious, 2 metre high steps and jumps to be seen at the arena trials and quite possibly more muddy!
Trials is the thinking man's game and for many years the UK had the top riders in the world as parts of the country (think Yorkshire/ Derbyshire especially) have perfect rocky, open terrain. In more recent years the Spanish have become the undisputed kings of the sport as the professional events of the World Trials Championship have become more about BMX style skills and big grippy rocks as found in Mediterranean climes.
Trials is all about skill, not speed, as riders navigate hills, rivers and rocks whilst trying to keep their 'feet up'. A typical trial takes place over 12 to 15 sections (which is a marked out area, using flags and tape). Riders have three laps to navigate around this loop during the course of the non-timed day. Every time you touch the floor with your boot (or crash) you lose marks, and the person who loses the least wins the trial.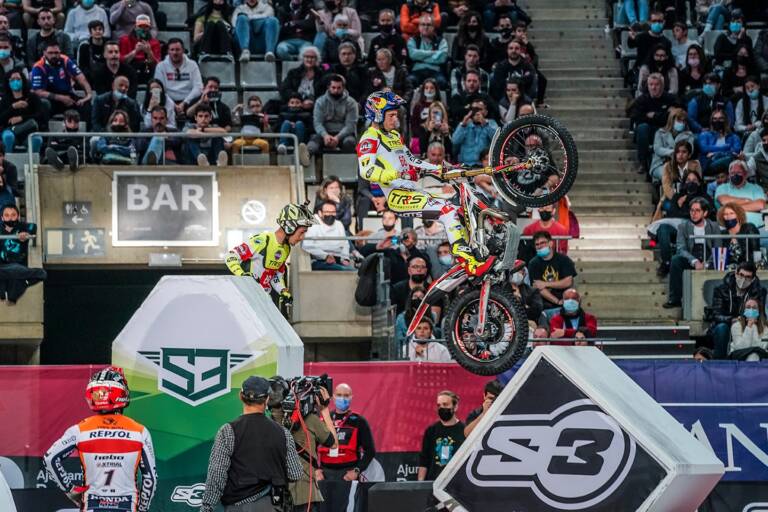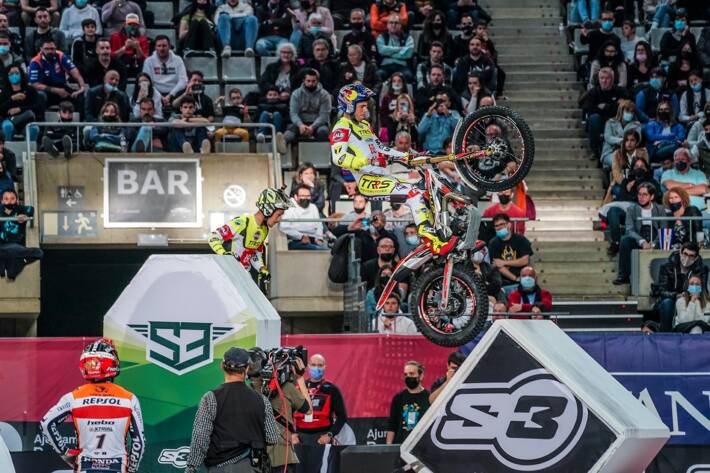 Some have likened the scoring to golf with each section/hole being carefully scoped out before trying to score the lowest mark in a round. The main difference being golfers rarely end up end to toe in thick gloopy mud before visiting the 19th hole!
Local trials clubs cater for absolute beginners up to Dougie and his pals! Trial bikes include the Spanish brands Gas Gas, Montesa and Sherco plus the Italian Beta marque. For youngsters the popular Oset brand of electric bikes lets them rev up without annoying the neighbours/ sheep etc!
Further information and tickets for the DL Indoor Trial are available from www.dl12indoortrial.co.uk – with U14's priced at £29.95 and adults at £39.95