Did you know that the average UK commuter is stuck in traffic for more than two months of their life and pays nearly £50,000 for the privilege?
The average commuter in Britain will spend nearly two and a half months, or 1,708 hours, at a standstill in traffic or delayed on public transport and will spend nearly £50,000 on their travel to work over the course of their lifetime.
That's according to a study that looked into the commuting habits of the nation, which was commissioned a few years ago by the Motor Cycle Industry Association (MCIA) to support Ride to Work Day.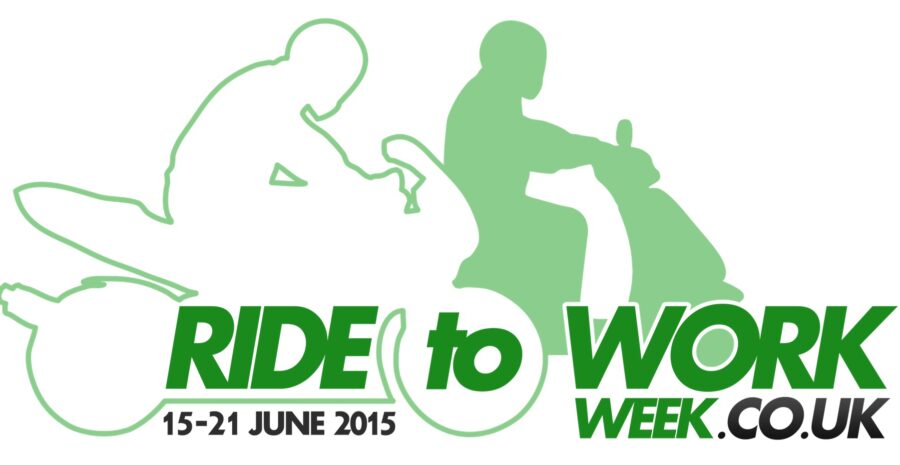 Ride to Work Week – Beat the delays:
As the MCIA says, if you want to beat the delays and filter by stationary traffic, then riding a motorbike or scooter does just that.
That's why Ride to Work Week (formerly Ride to Work Day) – which takes place from the 15th-21st June 2015 next month – gives the motorcycle industry a great platform to create awareness and encourage more people to consider the many benefits of commuting on two wheels.
The video below shows the Bradford to Leeds 'city challenge' for Ride to Work Day 2014. The MCIA and Leeds City Council teamed up to experiment how different modes of transport compare when travelling through such a busy city.
Get behind the campaign!
According to the organisers: "International Ride to Work Day kick starts Ride to Work Week, Monday 15th – Sunday 21st June 2015. It's the time when motorcycle and scooter riders across the nation take to the roads to celebrate our chosen mode of travel and when we ask leisure riders to use their bikes to commute too. It's also the time when riders are encouraged to promote the benefits of commuting by motorbike to non-riders and to show other commuters what they are missing and just how easy and convenient powered two wheel travel is."
Reduce commuting time:
The big factor mentioned by all riders is the time saved. Congestion is increasing journey times and is set to get worse*, so commuting can take up a sizeable chunk of our life. If we can shave off some time at both ends of the working day we're helping achieve that work-life balance we're all striving for.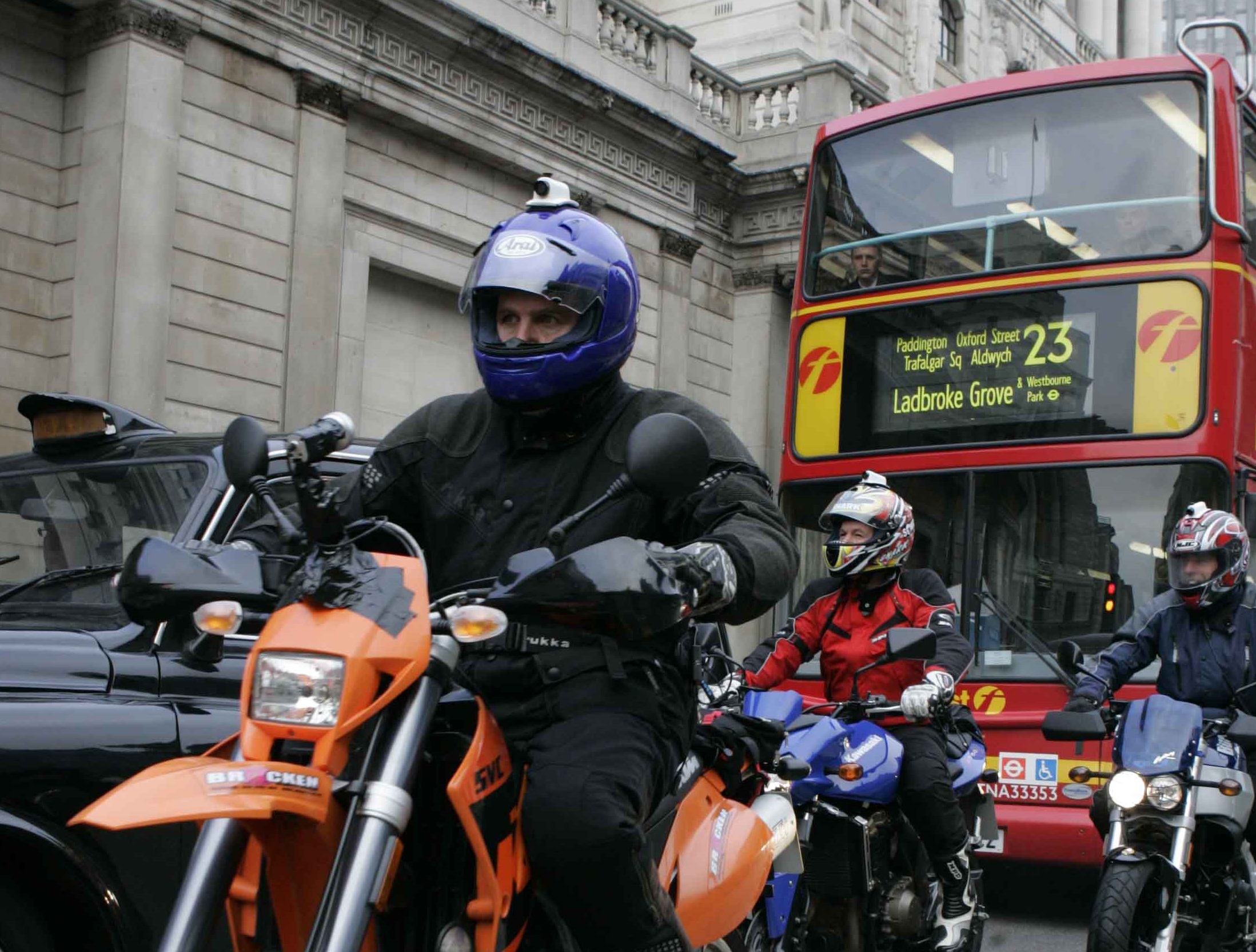 Spread the word:
We need to get that message across to our fellow commuters who have not yet given motorcycling a go. There are around 30 million car commuters out there, facing greater congestion and parking problems, so let's target them during Ride to Work Week and see how many we can convert.
Swapping to a powered two wheeler can eliminate congestion:
A study by Transport and Mobility Leuven modelled the traffic for one of the most congested roads in Europe. It found that when 10% of drivers swapped to a powered two wheeler (PTW), congestion was reduced for all road users by 40%. When 25% of drivers swapped, then congestion was eliminated altogether.
The organisers of the event say that the motorcycle community needs to use this research to sell the message of PTW riding as a sensible option to the wider non-riding community. Spread the message about why motorcyclists ride and encourage people to take a CBT for Ride to Work Week.
For information about learning to ride point them to GetOn.co.uk  or introduce them to your local dealer or training school, maybe all they need is a gentle push in the right direction this June.
Supporting the campaign:
The more people who ride the more it benefits the whole motorcycling community. Ride to Work Week has enjoyed terrific support over the years, from all of the major manufacturers, dealers and other Motorcycle Industry Association (MCIA) members, who have organised public events, such as 'biker breakfasts'; after work barbeques; bike servicing and merchandising discounts and much more.
They have promoted the campaign in the consumer press and across social media and have looked for new ways each year to engage with the general non-riding public, to change opinion and instil positive attitudes to commuting by motorcycle and scooter.
But the biggest supporters are you, the riders:
You are the real ambassadors, so during Ride to Work Week this year, make sure you:
Ride to Work during the week
Take a non-rider as a pillion
Encourage interested new riders to take a CBT
Go to an organised event, or create one yourself
Facebook and Tweet, get as many people as you can to join the #commutehappy community this June
And finally, spread the word
Tom Warsop, Marketing Manager at Devitt Insurance, said:
"Tell non-riders about your commute and how enjoyable it is. What other mode of transport gets the response of 'I really enjoyed the ride to work today, I even took the longer route in.'  We know the benefits, it's time to come together and promote it hard to stressed commuters everywhere."
Ride to Work Week aims to bring together the whole motorcycling community and you can contact the team for help or to discuss any ideas you may have.
So, what are your plans for Ride to Work week? Will you be taking part?