It's that time of the year again, the days are getting colder and the nights are getting darker. You like the idea of keeping warm in the comfort of your home during these winter evenings but any time spent apart from your bike is too long! What you really need is a winter getaway and we have rounded up some of our favourite biking destinations to ensure you get back onto that bike once all this Christmas festivity has left us for another year….Enjoy!
Berlin, Germany
If you're looking for a destination that offers lashings of history and diverse architecture as well as picturesque wide open roads then this is the place for you!
Why not take the ride from Schlossbruecke along the famous Unter den Linden street all the way through to Brandenburg Gate. Along this journey you'll witness centuries of history.
Berlin is a great city for exploring, there's plenty of detours to be made, leading you to some great areas you never knew existed.
It's no surprise that this great city is extremely popular among bikers, the roads are surprisingly quiet and there's there's plenty to see and do here.
Wonder through the impressive Judisches Museum, and make sure you take a walk along the Berlin Wall.
During a long day of riding be sure to stop off an grab yourself a classic German Currywust, this popular dish is served all over the city and never fails to disappoint!
It's a pleasure to ride in this city, the traffic is well controlled and as you pass the Russian Memorial and reach the Brandenburg Gate you'll find the traffic is usually low.
However, as Berlin is a capital city you still need to have your wits about you whilst travelling on the more busy roads!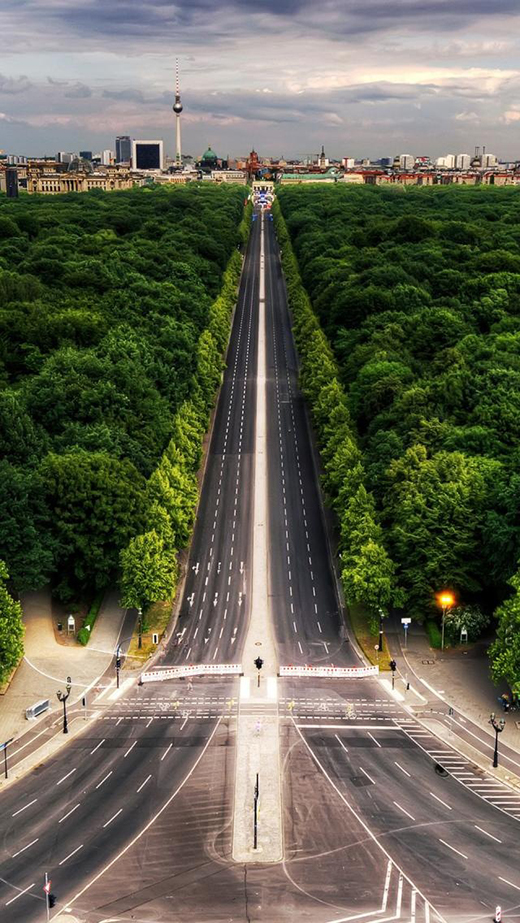 Ibiza
When you think of Ibiza you may picture the heavy party scene and buzzing night life, but that's not what we're referring to here! At this time of year this beautiful island has calmed.
We suggest a 14 day trip is suffice, starting from the UK and travelling south through the Bordeaux region of France then eventually crossing the Pyrnees to Spain. If you're into motorcross then Ibiza is the perfect spot for you with its hilly terrain and high mountains.
If you'd prefer not to ride to Ibiza then it's simple enough to book onto a motorcycle tour that also allows you to hire a bike along with all the other essentials to make your trip a success!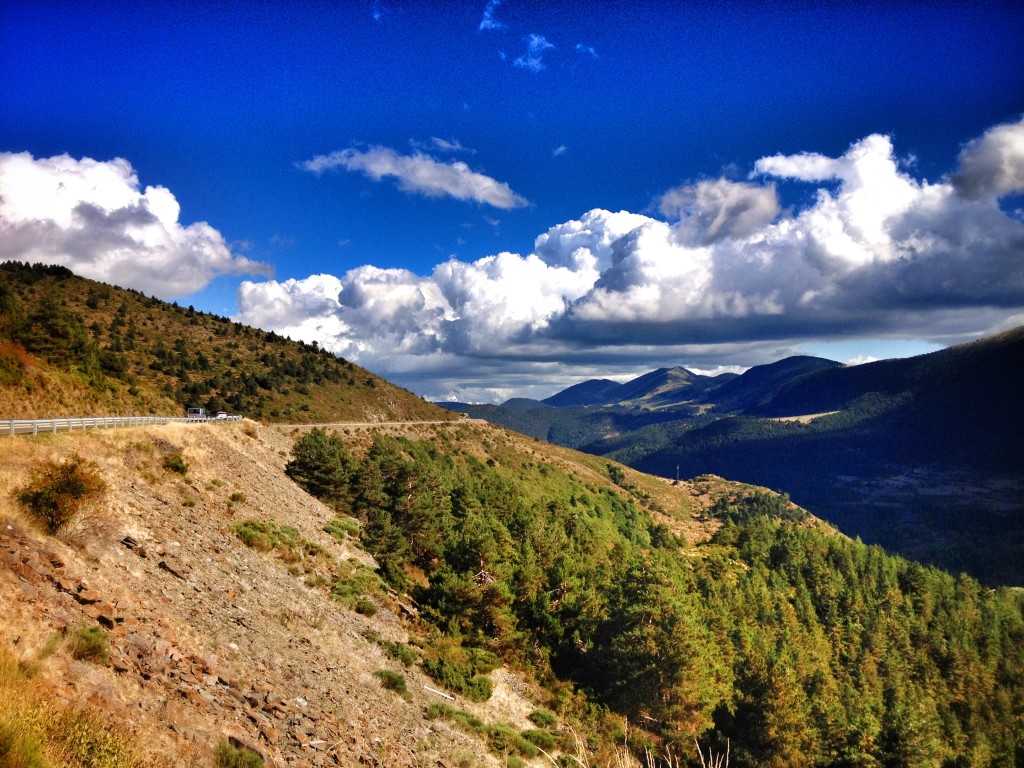 Andalusia, Spain
If a bit of sun is what you're looking for at this time of year then Andalusia is perfect for you.
This trip through the beautiful landscapes of Southern Spain will see you weaving up and around the picturesque mountains creating spectacular views of the Spanish coast line.
During this time of year the climate in Andalusia is perfect for riding with mild temperatures of around 20°C, so you can feel comfortable on those long rides.
For this getaway we suggest you begin in Malaga and ride along the country roads to Granada.
Make sure you climb the great Mulhacen Mountain, it has an elevation of 3,479m and is the highest mountain in continental Spain. From Malaga head to the Cabo de Gata National Park, it has all you need for an epic ride curving in and out of the mountains.
This trip can't be done without visiting the Alpuljara Mountains, travel up to the highest village in Spain – Trevelez. We recommend you make a pit stop here, rest for the night before heading off to continue your adventure.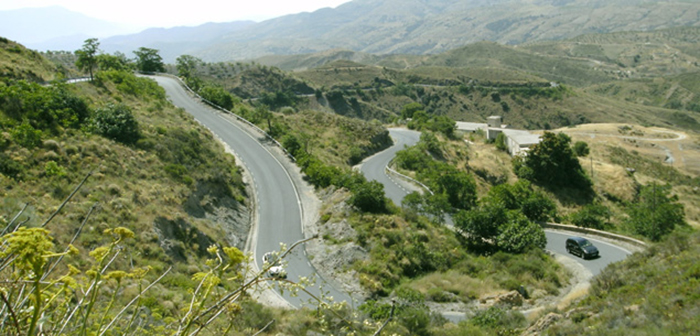 Dalmatian Coast, Croatia
The Dalmatian Coast is the perfect biking getaway for this time of year, this trip will allow you to escape the grey clouds of the UK and visit some truly beautiful scenery.
Weave your way in and out of the unspoilt historic coastline and be sure to visit the Roman ruins and medieval towns.
The roads here are a bikers dream, you'll be grinning for the entire journey as you lean into the many sweeping bends, twists and turns.
Eventually, make your way to the 'Pearl of the Adriatic' in Dubrovnik, this late medieval city has tons of history, it has survived earthquakes and wars!
Milau, France
When in Milau it would be silly not to take the spectacular journey over the viaduct. The Milau viaduct is the tallest vehicle bridge in the world, at its highest point it reaches 343m, that's a height of just between the Eiffel Tower and the Empire State Building.
This impressive bridge creates breath taking views across Languedoc, it really is a pleasure to ride! Be sure to also take a trip under this famous bridge, the surfaces are great and the road really opens up allowing you to get your head down and enjoy the ride!
For this getaway, head south from Calais towards Chartres, this ride is stunning with amazing scenery and good road surfaces. Once you have arrived in Chartres you will want to get some well needed rest ready for the ride to Milau!
Morocco
Now this getaway really is special, you'll be surrounded by scenery and landscapes that you don't get to view on a day to day basis. Be sure to have your hire bike all ready for you when you arrive and you're off on your way!
You'll find yourself weaving and twisting through open deserts, you'll reach endless oceans and impressive mountain ranges, if you want a ride with a view and fun open roads then Morocco will give you just that!
For this getaway, make your way along the Mediterranean Sea along the bright blue beaches of the Atlantic coastline to Marrakech.
You'll finally reach the "High Atlas" mountain range and travel past the great canyons of Todra and Dades.
We recommend you rest here, give yourself some time to enjoy the sand dunes and explore the Erg Chebbi desert, maybe even take a camel ride before heading off on the rest of your adventure!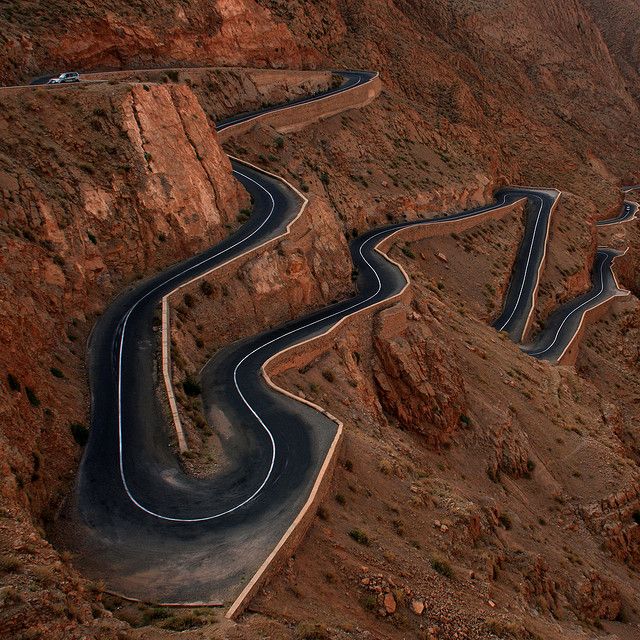 Vietnam Tour
Vietnam is really developing into a great place, there's plenty to do and see here, you could really make this getaway a big one and travel for 12 days to really make the most out of your trip!
Whatever you're looking for in a biking getaway Vietnam probably has it – emerald green mountain, a stunning coastline, beautiful national parks, vibrant cities, history and spectacular food!
Be sure to visit all the hot spots such as the UNESCO world heritage site, Tan Trao, Ba Be National Park and Ban Gioc waterfall. If you can be pulled away from your bike then why not try another means of transport common in Vietnam and take a boat ride across its beautiful rivers!
If you're thinking of taking a trip around Vietnam then make sure you book onto an organised tour, the package will include essentials such as your hired bike, luggage/backup vehicle, breakfast, accommodation, a tour guide, fuel and more!
Taking this trip during February/March time means you'll have great weather and brilliant riding conditions.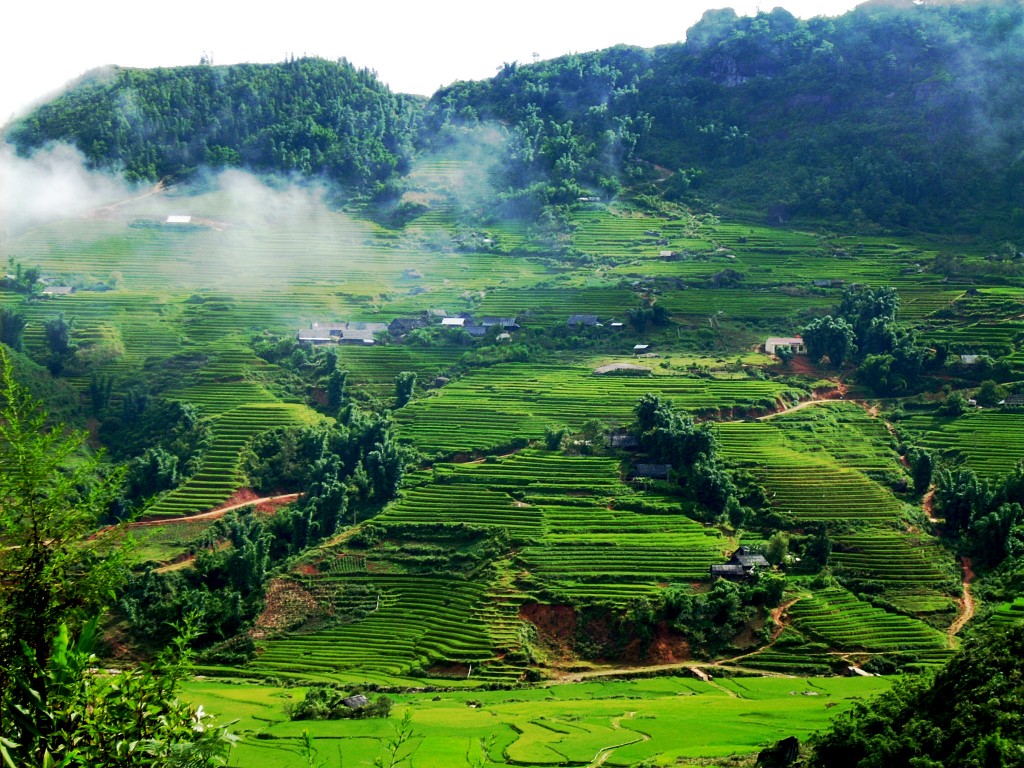 Getting away on your bike during these cold months means you can unwind from all the busy events of Christmas and see some great places, riding in a comfortable climate – what a fantastic Christmas present to yourself!
There's a huge variety of motorcycling tours to book onto, even during this time of year. Joining an organised motorcycle trip means you can just relax, enjoy the ride and be safe in the knowledge that should you need anything it's all easily accessible.