Raymondo is back, and this time he's reminiscing about his biking life and looking into the future of his sons biking journey. Would you want your children to follow in your biking footsteps, or let them figure it out on their own? Here's Ray to tell his story….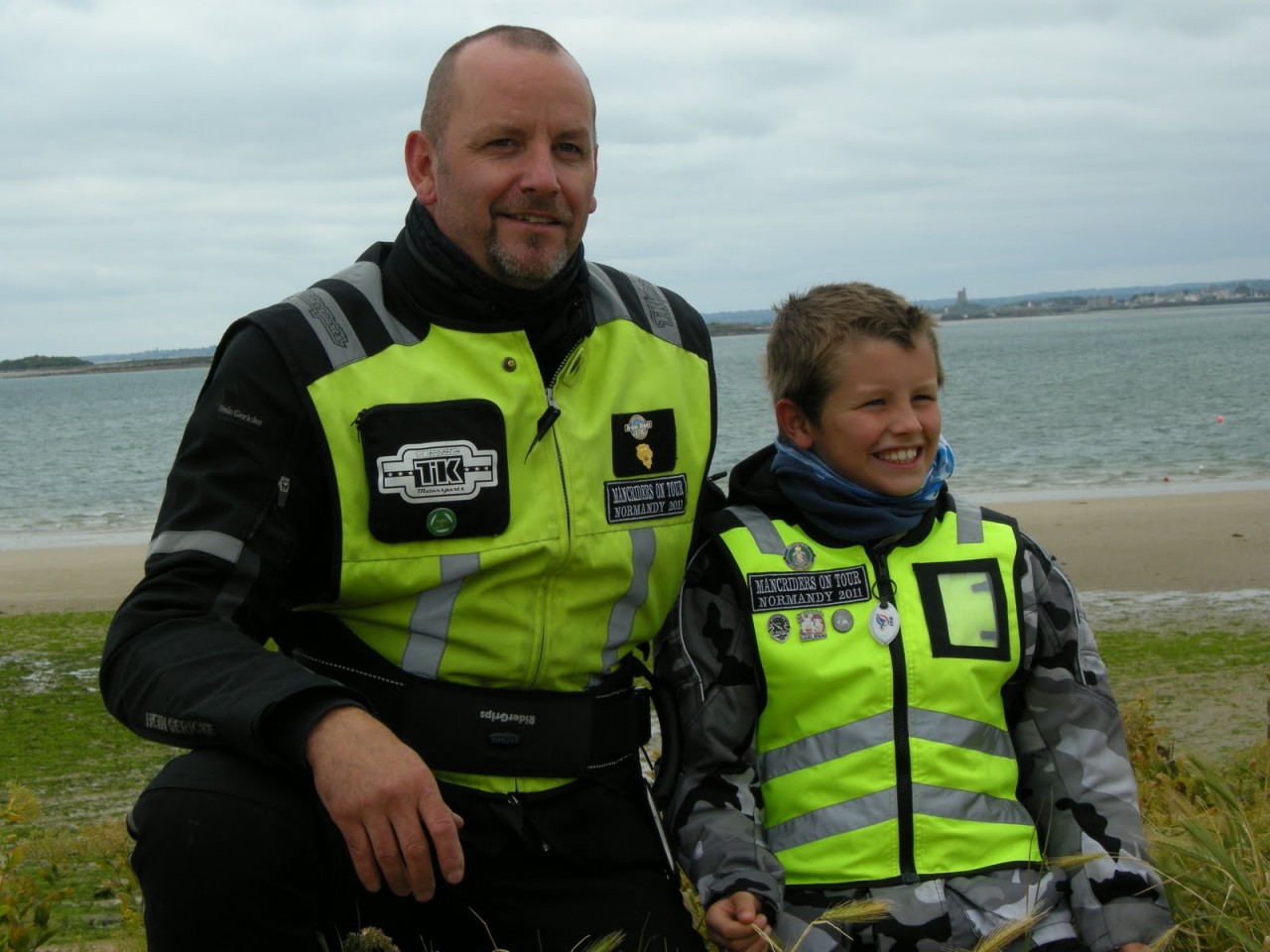 " Let me ask you a question 'Am I expecting too much?' 
No let me rephrase that "Are we as parents who ride motorbikes placing too much pressure on our children to follow in our footsteps and take up riding?"
You see having carried Ben, my 12 year old son, on the back of almost every bike I've ridden since he was 5 years old I genuinely expect him to become a 'biker' but why should he?
I know he's had some great times on the back of my bikes. We've toured the WW2 beaches of France with a group of my friends. Visited numerous bike meetings all over the UK and into Europe.  He became the youngest pillion rider to take part in the Iron Butt Association Britt Butt Light 12 hour photographic rally at the tender age of 8 and last year even completed the RBLR1000 at the age of 11.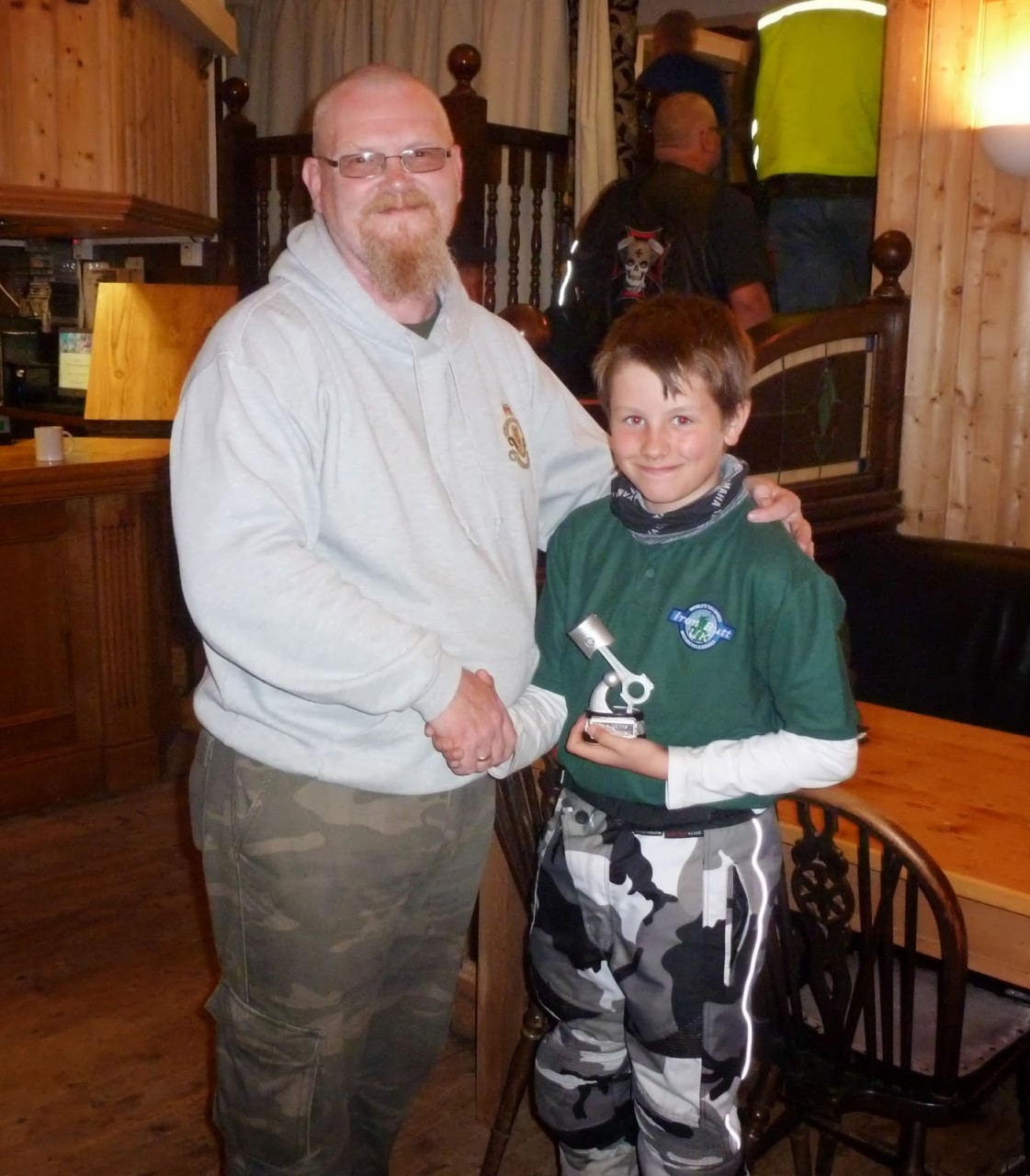 However this year things have changed, dramatically. Since trading in my last couple of Yamaha's first the FJR1300 (40,000 miles in 18 months) for a Super Tenere XT1200Z (40,000 miles in 24 months). I now own a Honda CBR1000 RR Fireblade (5,000 in 10 months) he has only been on the back once!
Once in nine months is just unheard of especially when you consider, Ben has racked up an impressive 20,000 miles over 4 years. Yes I know I've not done that many miles this year myself but the question remains 'am I expecting too much?'
The more I think about this the more I remember how I became a 'biker'.
My Dad rode a BSA Bantam long before I was even born. When I came along he did what any respectable 'biker' dad would do, he bolted a sidecar to his bike. What a star! It took my Mum a fair few years to convince him to get a car and only after he'd ventured down the three-wheel route by buying a Robin Reliant did he eventually give in and take his car test.
Sadly that's where his riding career stopped. He's never ridden a motorbike again. I find  it so sad but when I asked him about it recently he pointed out that his love of bikes is still inside there somewhere, its just too late to rekindle that fire.
My dear Mum tried her best to stop me from buying my first motorbike, she even convinced my dad to give me his old Ford Escort, which I graciously declined. That was way back in 1980 and I've been riding every since.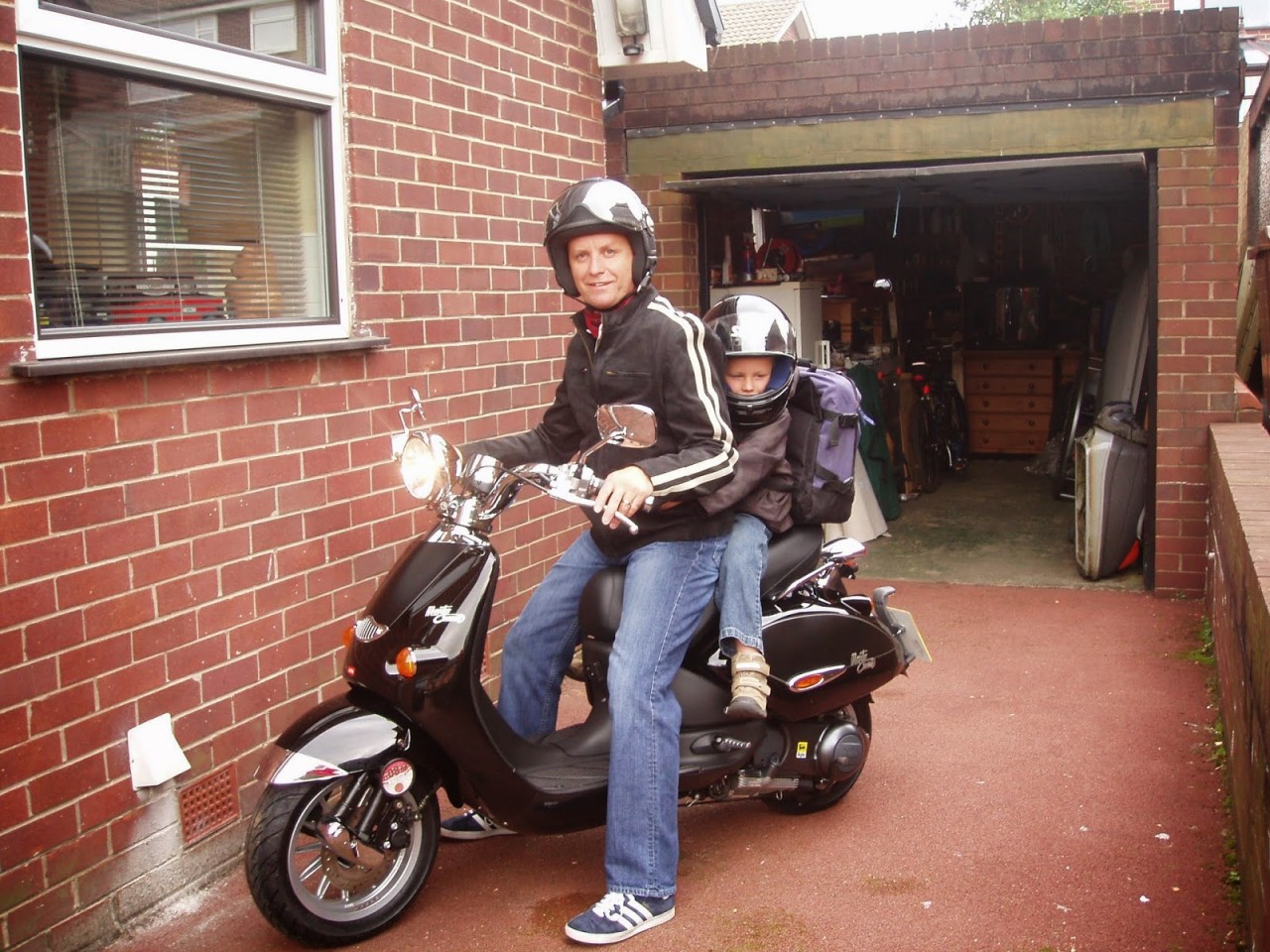 Ben first ventured onto the back of an Aprilia Mojito 125 I owned for commuting to work in Manchester. Ben loved arriving at junior school on the back of the scooter, clinging to me for dear life being as he was only 5 years old at the time.
Things changed once I traded in the Triumph 675 Daytona for the larger and more 'pillion friendly' Triumph ST1050 followed in quick succession 4,000 miles and 6 weeks later for the luxurious Yamaha FJR1300, which he simply adored. We took off all over the place on the FJR, France, Belgium and the Netherlands not to mention all four corners of the UK.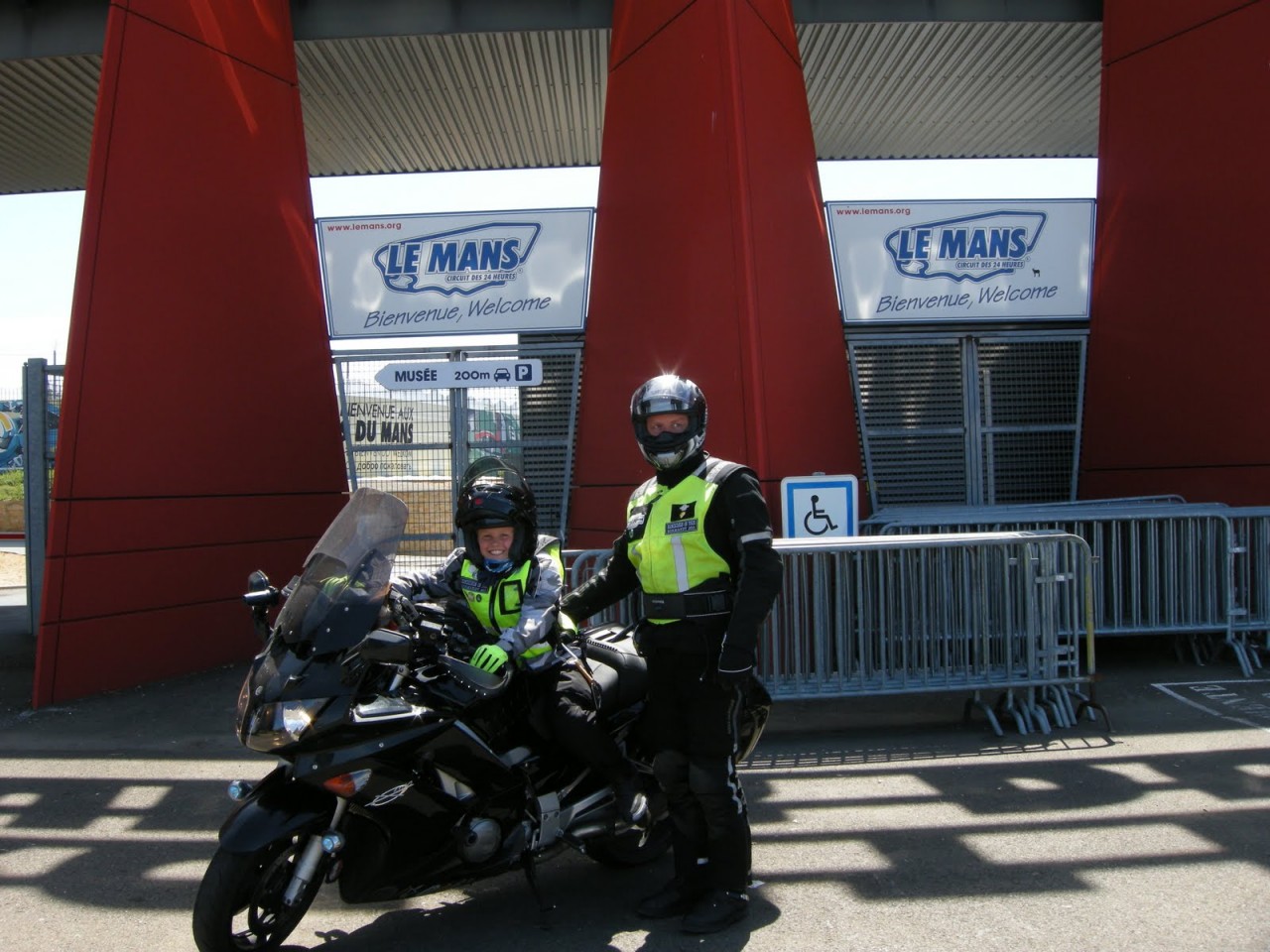 In November 2010, I decided to buy a 'Project Bike' which just had to be a Kawasaki ZXR750 L1 the exact same make and model and year that I'd bought brand new in Germany back in 1993. More so, it was very same motorbike I'd owned when I met my dear wife some two years later. I promptly named 'Trinity' after my love of the cult film 'The Matrix'.
Ben took such an eager interest in the bike, helping me strip it down and clean it up that it became 'Our project'. When I realised that 'Trinity' would be 30 years old at the same time as Ben turns 21 years old, it was a no-brainer. What better present could a doting dad give his son for his 21st birthday but his beloved 'project bike' "Trinity".
It took Ben and I two years to get 'Trinity' looking something like. We worked on the bike every spare minute we had and I for one cherished every second we spent in the garage together. Being a little bit of a sad old sop, I decided to photograph and with Ben behind the camera, video our creation and that's how the 'Wandering Walton's Blog' came to live.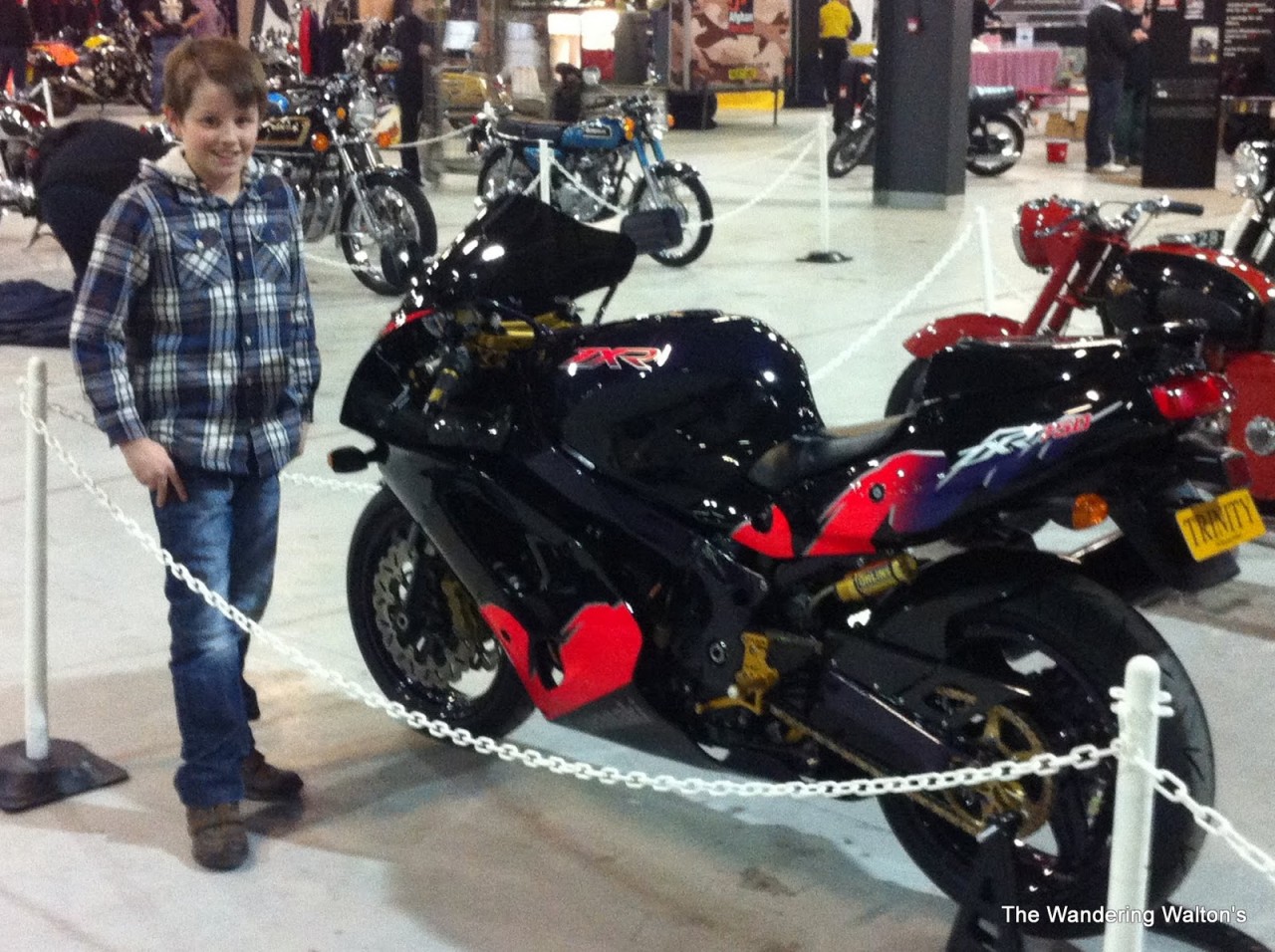 So with seven years on the back of his dad's bike, a Kawasaki ZXR750 L1 sat in the garage and so many positive experiences under his belt do I think Ben will follow in my foot steps?
The honest answer is "I really don't know".
I've done all I can to show him what a wonderful life can be had on two wheels, with so many great people. He's met IBA members, RBLR members  and he's even appeared in the paper a few times, I know he carries some fantastic memories with him already. Will they be enough to see him mount up and ride off into the sunset? Who truly knows what their children will decide to do.
So I'll ask you once again,
"Are we as parents who ride motorbikes placing too much pressure on our children to follow in our footsteps and take up riding?"
"Ride well and stay safe my friends because its a jungle out there!"
Raymondo.
The Wandering Walton.
Want to share your biking story or pictures? Come over to our Facebook page.