Discover what you'll be doing this summer with our June events guide to all things motorcycling. Find out what's happening near you now!
The Big Knock Out 2018 
Friday 1st – Saturday 2nd June 
Are you the owner or manufacturer of an alternatively fuelled (or styled) motorcycle? If so then you need to check out the Big Knock Out show. Succesfully running for 14 years, if you've got a diesel, bio-diesel, electric, hybrid or even steam motorbike then you're invited to showcase it as this unique show.
The event will be taking place at The Bat and Ball over a long weekend of fun, there will be catering for all machines including camping power and re-charging points for those who need them.
The event is free to attend but there is a small cost if you're planning on camping.
Find out more information about the Big Knock Out now!
Where? West Sussex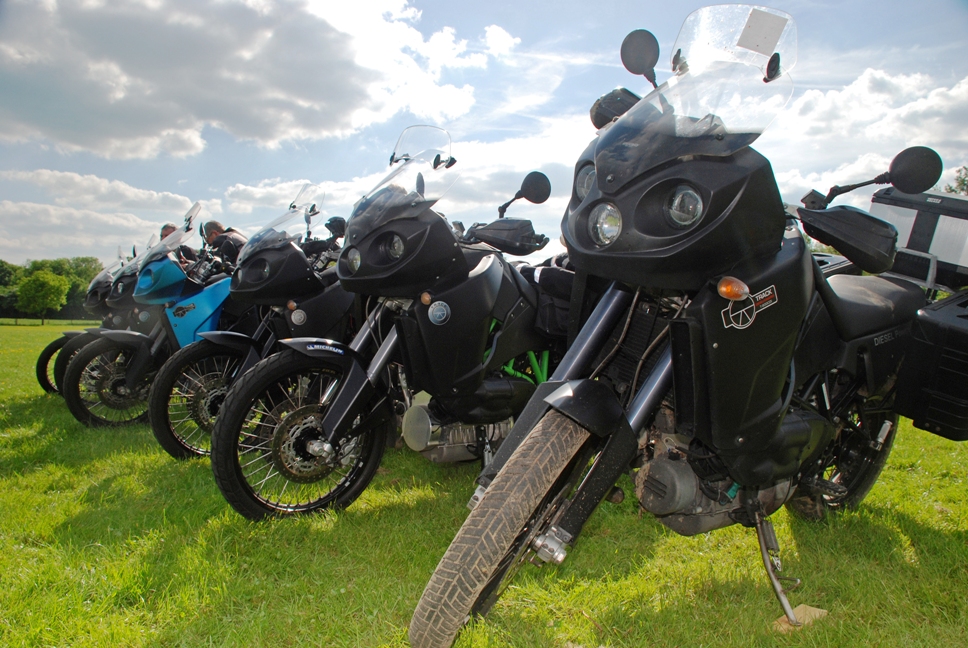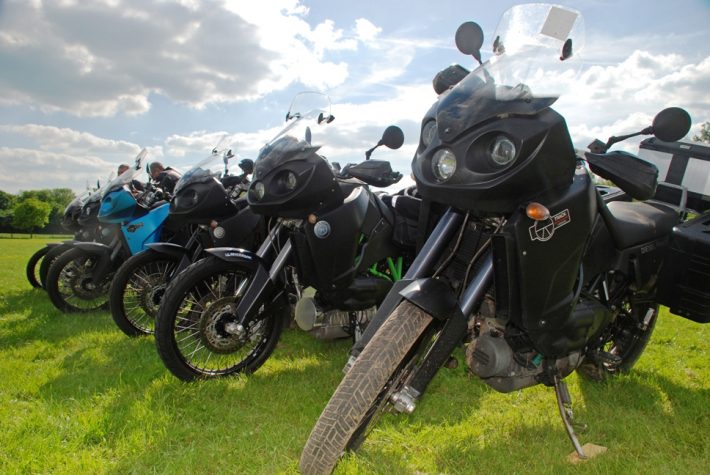 Ireland Bikefest
Friday 1st – Monday 4th June 
Taking place over Ireland's Bank Holiday weekend, you can head over to the 12th Ireland Bikefest for some fun.
The biggest selling point of the festival is the fantastic roads that surround it. You'll be able to head out (in the sunshine, hopefully) to take in some breathtaking views of the mountains all the way down to the sea.
It's completely free to attend the festival with great live music and plenty of other entertainment too.
Find out more about Ireland Bikefest now!
Where? Ireland 
Motofest Coventry 
Saturday 2nd – Sunday 3rd June 
Motofest Coventry is all about bringing together the people of Coventry to put on a weekend of motoring entertainment that you won't forget. The weekend is filled with demo, static displays, live music and plenty more entertainment.
Displays cover everything from car, bike, trike and more, along with trade stands and club displays.
It's suitable for the whole family so bring the kids along and get them inspired too!
Find out more about Motofest Coventry now.
Where? Coventry 
Moto Gymkhana, Round 2 
Saturday 2nd June
The next round of the Moto Gymkhana national championship takes place this month!
It doesn't have to be based on a race track to be an epic day of entertainment, watch bikers take on some of the most challenge courses showing off their low speed skills whilst racing against the clock.
Find out more about the championship now.
Where? Donington Park 

Ride Sunday 
Sunday 3rd June 
Ride Sunday is a new event for 2018 to encourage motorcyclists from all over the world, regardless of what you ride, to jump on two-wheels to raise money for selected charity.
Manufacturers such as Harley-Davidson, Royal Enfield and Triumph, and other companies including Rev it are working hard to support the cause. Charities for all over the globe are included but for the UK it is for Movember Foundation (UK), Promise Dreams,  Starlight Children's Foundation UK, The Brain Charity, Two Wheels for Life and Variety, The Children's Charity – UK.
All you need to do is head to the official Ride Sunday website to register, you can do it as a group of friends, a motorcycle group or even register and find out who else is riding near you and join them!
Where? Worldwide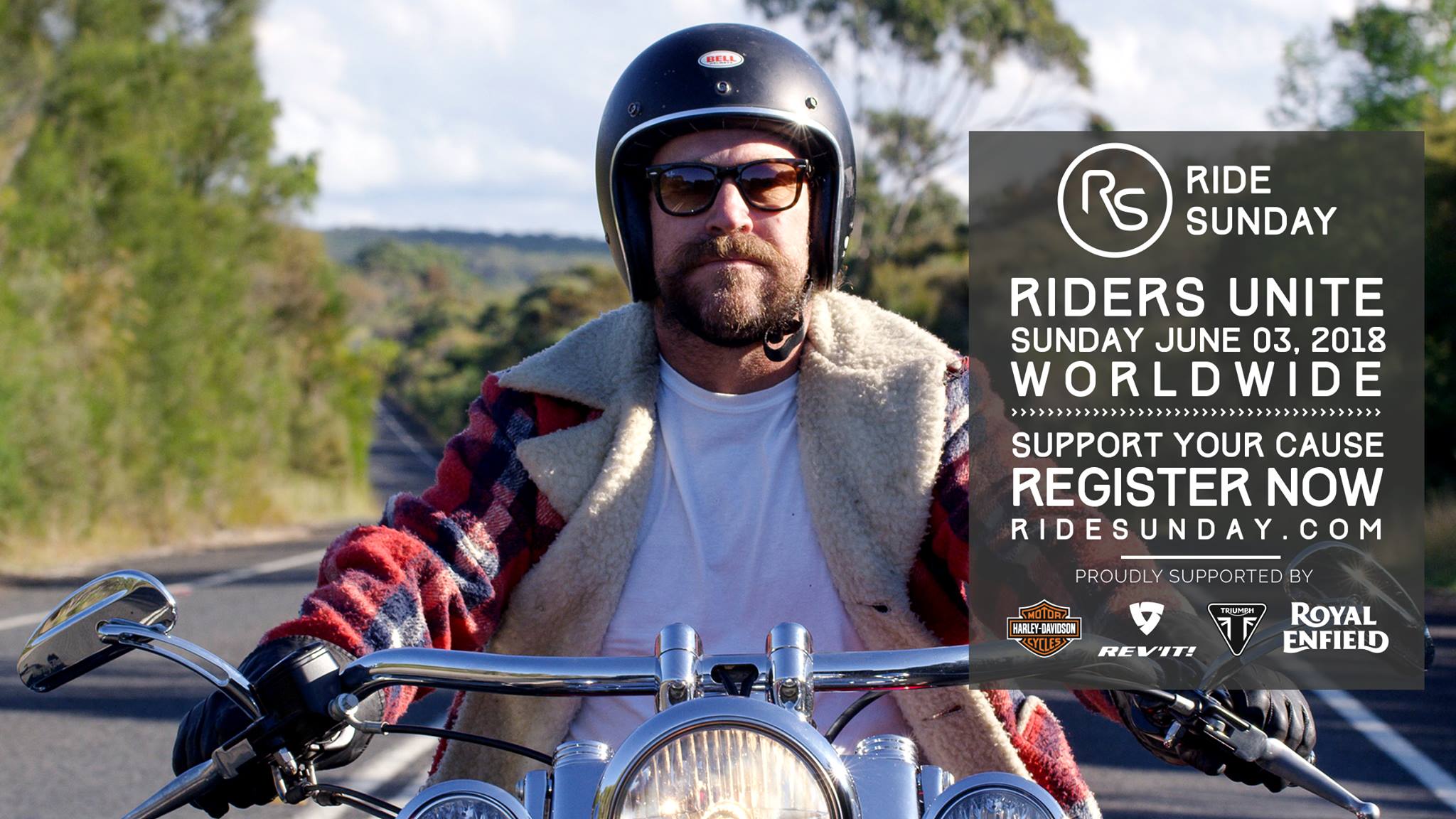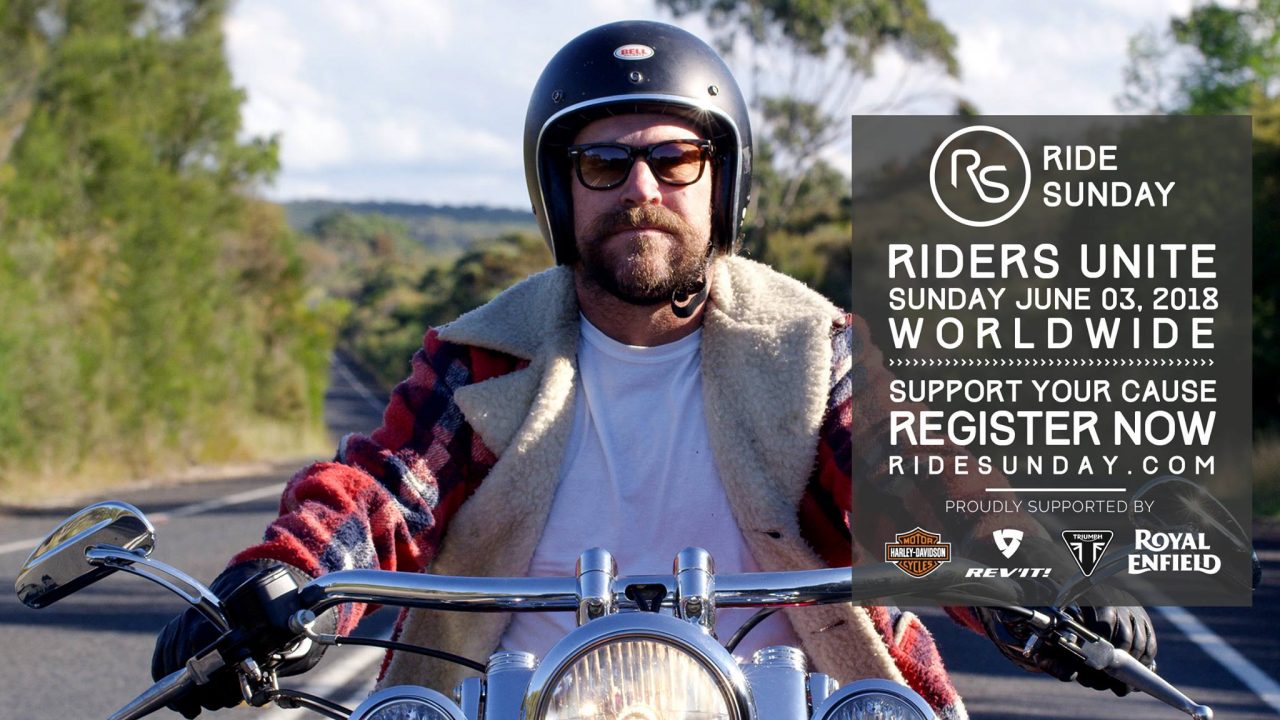 Daventry Motorcycle Festival 
Saturday 9th June 
After a roaring success in 2017, the Daventry Motorcycle Festival is back again this June.
Taking place in the iconic high street, the day is filled with plenty of biking entertainment. There's everything you need in a biking festival from trade stands with brilliant deals, to your local bike clubs and lots of music and food.
Don't forget to sign up for the ride-in too!!
You can pop along for free with the whole family for a great day out.
Where? Northamptonshire 


Lincoln Bike Fest 
Sunday 10th June 
Head down to Lincoln's Brayford Waterfront this June to see an impressive display of old, new and custom motorcycles.
The display will show off some of the country's finest sportsbikes to custom machines and classics. There's also live music throughout the day as well as club stands, and plenty of trade stands too.
Due to the location of the event, you're in the right location to grab a bite to eat or a coffee whilst you soak on the atmosphere.
Admission is free.
Where? Lincolnshire 
The Farmyard Party
Friday 15th – Sunday 17th June
If you're looking for a great weekend camping event then you need to book tickets for The Farmyard Party. It's been established since 1987, and we can see why it's such a huge success.
The weekend is filled with over 30 bands, all playing different genres of music. There's lots of entertainment and plenty of things to do during the day.
If you're planning on camping then there's a secure camping area with showers and toilet facilities too. Weekend tickets are £37, or £50 on the gate.
Where?  North Yorkshire 
Bath Festival of Motoring 
Saturday 16th – Sunday 17th June 
Hosted by Bath Rotary Club, all are invited to attend this great family friendly weekend. The two day event will be home to a great display of classic and vintages cars and motorbikes.
All funds raised from the weekend will be donated to two main charities; Freewheelers, bikers who volunteer to transport blood and other life saving products to hospitals, and Time2Share, helping to improve lives of disabled children in Bath.
Where? Bath
Prescott Bike Festival 
Saturday 16th – Sunday 17th June 
After the event being cancelled back in April due to adverse weather conditions, the Prescott Bike Festival is officially back!
If you're a bike fan, or even if you're not, there's a jam-packed weekend of fun to be had the Prescott Bikefest.
Saturday is all about being electric – from the cars to the bikes, and there's also a Gin Fest going on too! Fancy taking part in a treasure hunt with a twist? There's some top prizes to be won.
Sunday promises a day of ultimate engineering excellence with loads of track action, paddock specials, run the hill and lots of special guests too. There will also be a trader zone, kids zone and entertainment zone – there's no chance of anyone getting bored!
This is a family friendly event so bring the kids!
Where? Gloucestershire 
Father's Day Motofest
Sunday 17th June 
Barleylands is hosting the most epic biker day you could ask for. There's a range of classic and custom bikes and cars on display, stunt shows, live music, parade laps and even wrestling!
There's plenty of entertainment for the kids as well including dedicated kids area, fairground rides and even a circus workshop!
What more could you ask for for Father's Day?
Where? Essex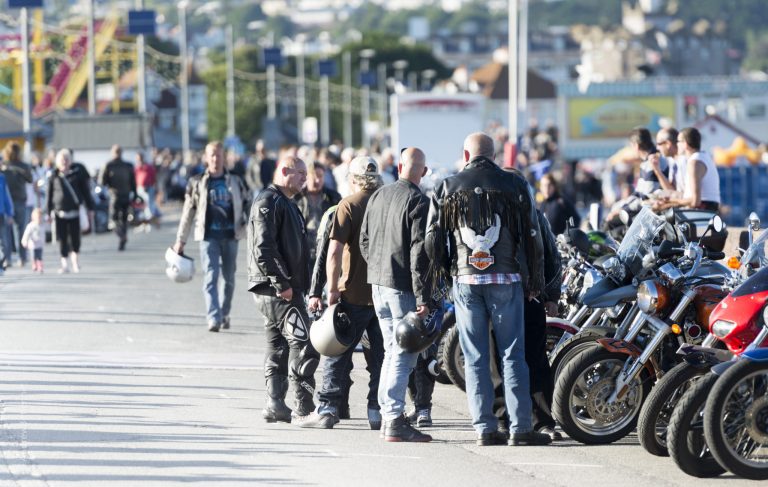 Father's Day Motor Show 
Sunday 17th June
There will be a great selection of vintage, classic, modern and electrical cars and motorcycles on display at Castle Howard this Father's Day. Doors open from 10am so you can make the most of the day with this great show.
Over 750 vehicles will be on display as well as a trade/autojumble section so you can look for those hard-to-find parts, or maybe bag yourself a bargain.
Kids are catered for too, there's a children's entertainment zone with rides, bouncy castles and an adventure playground.
Day ticket costs just £12.
Where? North Yorkshire 
Ride to Work Week
Monday 18th – Sunday 24th June 
The annual Ride to Work Week is back again for the national event encouraging everyone to jump on two wheels and ride to work, supported by the Motorcycle Industry Association.
There's plenty of benefits to riding your motorbike to work including saving time and money, easier parking and, most importantly, happiness.
You can take part in the City Challenges too.
Where? National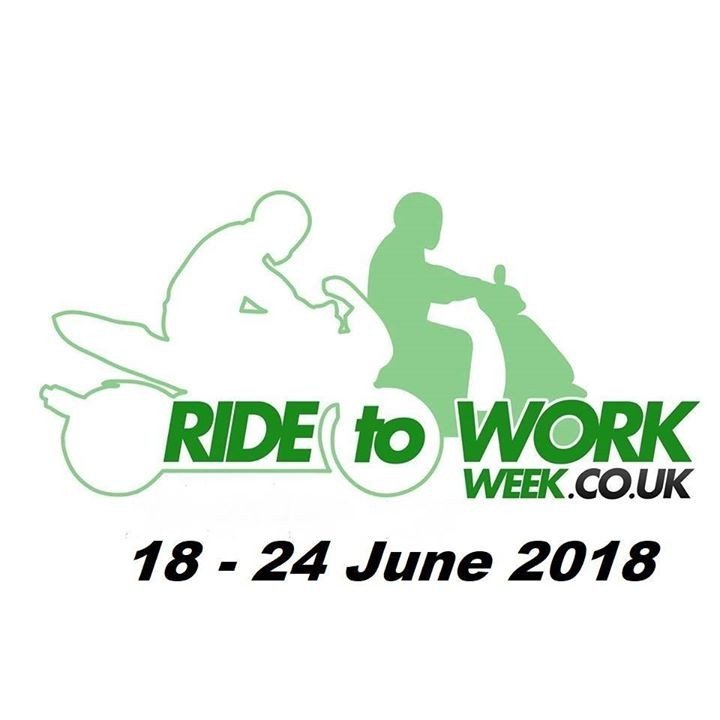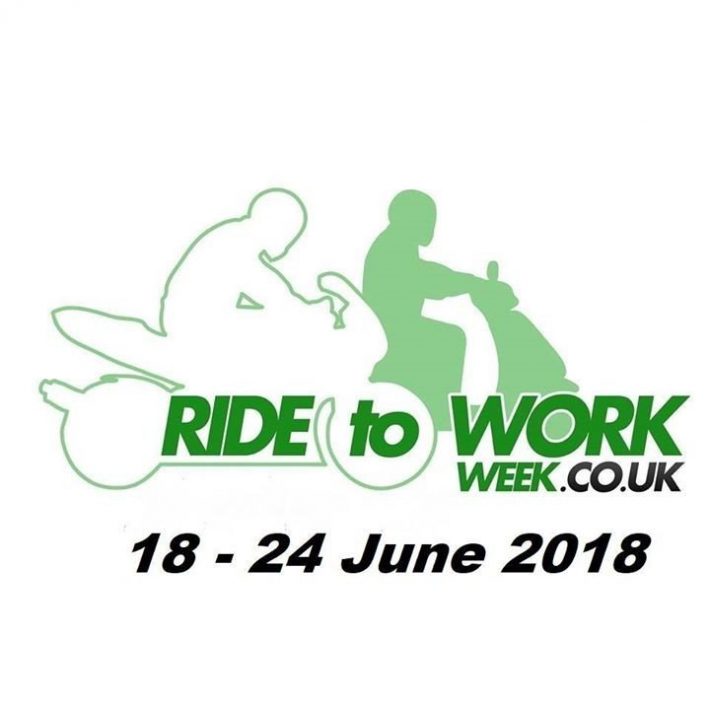 Beaford Bike Show 
Saturday 23rd June
In aid of Devon Air Ambulance Trust, come and check out the Beaford Bike Show. Trophies will be awarded for Best in Show, Best Sports, Best Classic, Best Custom, Best Chopper/Cruiser and Devon Air Ambulance choice.
It's a great afternoon for the whole family with plenty of trade stalls, food and a bar too.
It's only £2 entry per bike, and all monies raised go to the Air Ambulance!
Where? Devon
Romney Marsh Classic Bike Show & Autojumble
Sunday 24th June 
The classic bike show and autojumble is back again this month! Don't miss out on seeing some of the finest classic motorcycles on display, and take full advantage of the autojumble.
Where? Kent 
Meriden Motorcycle Megaride
Sunday 24th June 
The Megaride is taking place to raise money for Brain Tumour Charity and the local Air Ambulance. Riders are encouraged to take part in this great ride out for two brilliant charities.
It kicks off at the Moat House Inn at 11.30am heading to the Queens Head on Old Road.
There will be live music, fresh food and entertainment for all from 12 – 6pm.
Big Bike Sunday
Sunday 24th June 
Big Bike Sunday takes place at Skipton Auction Mart this year, it's planning on being a great day for the whole family.
The event is hosted to raise money for Sue Ryder-Manorlands, Yorkshire Air Ambulance and the National Association of Bikers with a Disability (NABD).
It costs just £3 entry to attend the show with a whole host of bikes on display, entertainment, food and drinks.
Where? Skipton, North Yorkshire 
Krazy Horse Park It In The Market
Thursday 28th June
Krazy Horse's monthly meet in Greenwich Market is back again. Get your fix of custom and classic motorbikes, hot rods and plenty of entertainment.
Food and drinks are available too.
Where? London
The Malle Mile 2018 
Friday 29th June – Sunday 1st July
Back again at the beautiful grounds of Kevington Hall, the Malle Mile 2018 hosts the most inappropriate motorcycle race in the country.
It's a pure celebration of motorcycling in the best kind, your weekend will jam packed full of activities including motorcycle culture, live musics with bands, custom exhibition, retail stands and so much more.
Don't forget to stick around for the legendary Mile after-party.
Where? London 
BMPS North Wales Classic Motorcycle Show 
Saturday 30th – Sunday 1st July 
Check out the annual North Wales Classic Motorcycle Show that's held inconjunction is Llangollen Railway Classic Transport Weekend. The British Motorcycle Preservation Society (BMPS) selects all the finest classic and vintage British motorcycles to display.
It's free to attend the event, and a great day out for the whole family.
Where? North Wales 
What events are you attending this June? Leave them in the comments below…