The cold weather is quickly setting in and many riders are probably starting to consider putting their machines away for the winter. But there really is no reason to, because there is so much going on in November for bikers to enjoy.
The colder weather means a whole new landscape to explore! Here are some of the events that are still happening in the biking calendar this November…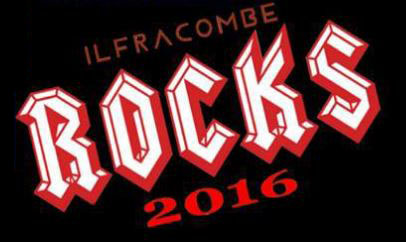 Event: Ilfracombe Rocks Festival
When? Friday 4th – Sunday 6th November
Where? Ilfracombe Holiday Park, Old Barnstaple Road, Ilfracombe, North Devon, EX34 8PF
What's on?
Festival season is far from over in November. Ilfracombe Rocks Festival is a must for all class rock n' roll lovers who enjoy dwelling in nostalgia as well as discovering what's new in the rock world.
Over the years this festival has grown and now accommodates up to 1500 music fans. Located in John Fowler's Holiday Park in Devon, this annual celebration of gritty guitars and amplified solos is a perfect way to spend a rock n'' roll weekend not only for bikers in leather jackets, but for the whole family!
This year's headliners are some of the most excellent tribute bands on the scene. Thunderstruck, the ZZ Tops and Higher on Maiden will be bringing back the days of rock revolution.
Admission: Weekend ticket £30. Accommodation is to be paid additionally
Event: Rufforth Auto Jumble
When? Saturday 5th November
Where? Rufforth Park, Wetherby Road, Rufforth, Yorkshire, YO23 3QF
What's on?
This in one of the largest auto jumbles in the North and offers a good range of motorcycle spares and parts as well as vintage car spares and new and used tools. There are stalls both inside and outside and hot refreshments are available on the site.
Opening hours: Sellers 6am – 9am, public from 8am.
Admission: Public £2, pitches from £17
Event: The Lancaster Insurance Classic motor Show
When? Friday 11th – Sunday 13th November
Where? The NEC, Birmingham, B40 1NT
What's on?
This is a huge show that spans across 11 halls of the NEC. The show will feature 1500 classic cars, 300 classic motorbikes and much more.
Admission: Ticket prices range from £10
Event: Taliesin Brotherhood's Charity Autojumble
When? Saturday 12th November
Where? Rixton Car Boot Site, Manchester Road, (A57) Rixton (near Warrington), Cheshire, WA3 6EA
What's on?
This is a motorcycle autojumble in aid of the Poppy Appeal. All pitches are inside. There is plenty of parking and there is an on-site café that will be serving refreshments.
Gates open: 9am (public 10am). Pitches are £10 each

Event: Ring of Red, Ride of Respect
When? Sunday 13th November 2016
Where? Clockwise around the M25 (London) and Anti-clockwise M60 (Manchester)
What's on?
The idea was to create the biggest poppy ever on remembrance Sunday, in respect of our Armed Forces, past and present. Thousands of bikers met at service stations and designated meeting pints at 9 junctions around the M25 and by 12:30pm on Sunday 10th November 2013, the bikers, all wearing Red, rode on to the M25 clockwise at 55mph. section by section the riders met up and completed the circle, which if seen from the air would show the massive Ring of Red that symbolised the Poppy.
This ride is now an annual ride, with two rides, one on the M25 (London) and another on the M60 (Manchester).

Event: Guns 2 Roses Live
When? Friday 18th November 2016
Where? Coburgs Bar and Music Venue, Union Street, Ryde, Isle of Wight, PO33 2LN
What's on?
Leading tribute Guns 2 Rises return to the biker friendly Coburgs venue in Ryde 2 years after their last hugely successful show there. Expect all the classics – Paradise city, November rain, Sweet Child of Mine and many more. Guns 2 Roses will be supported by one of the islands most popular rock covers band Riff/Raff, who play everything from ACDC, Maiden and Saxon to Billy Idol, The Cult and even Abba like you have never heard them before.
Admission: Tickets can be bought online or from Visual Impact or Gold Tone Music, Newport. Please Note: 16/17 year olds need to be accompanied by an Over 21.
Pre-book tickets: £13
OTG tickets: £14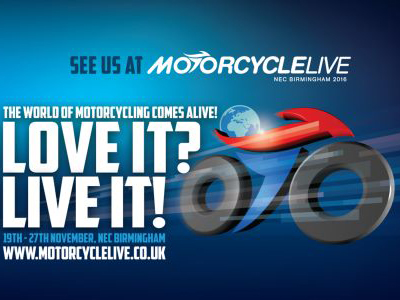 Event: Motorcycle Live 2016
When? Saturday 19th – Sunday 27th November
Where? The NEC, Birmingham, B40 1NT
What's on?
Motorcycle Live is the UK's largest bike show and it runs for 9 days this November in The NEC, Birmingham.
Devitt will of course be there again this year, so make sure you pop over to our stand for a chat and the chance to win yourself a brand new Shoei NXR helmet!
Features of the show include: Classics, Nick Sander's Motorcycle Cinema, Custom Extreme, Suzuki Katana Build, Isle of man TT, Indian Motorcycle 'Project Scout', Freestyle Motorcross Show and much more.
Admission:
Tickets booked in advance start from £19.50 adult and £1 child (11-16).
Under 10s enter free with a paying adult.
Advance booking is available until 18th November.
On the day adult tickets will then increase to £25.

Event: Normous Newark Autojumble
When? Sunday 20th November
Where? Newark Showground, Newark on Trent, Nottinghamshire, England, NG24 2NY
What's on?
This autojumble caters to both classic motorcycles and cars. The trade stalls are situated both inside and outside. There will also be a large display of classic cars and motorcycles.
Gates open: 10am but for an additional fee you can enter the jumble from 8am.
Admission: 
'early bird' entry (from 8am) is £10 (not classics) then after 10am £7; classic/interesting vehicles driver/rider (from 9:30am) £5, passenger/pillion £7.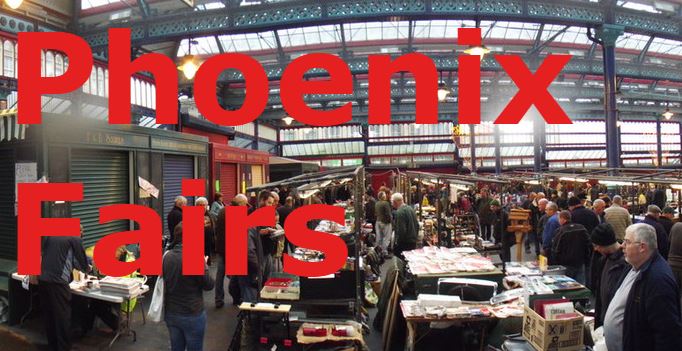 Event: Historic Huddersfield Auto Jumble
When? Sunday 27th November 2016
Where? Old Market Building, Brook Street, Huddersfield, Yorkshire, England, HD1 1RG
What's on?
This autojumble will take place in an old Victorian fish market. Refreshments will be available on-site. Street parking only.
Admission: £2.50

Event: 22nd Malvern Drive-In Classic Car & Motorcycle Autojumble
When? Sunday 27th November
Where? Three Counties Showground, Malvern, Worcestershire, WR13 6NW
What's on?
There will be both indoor and outdoor stalls. Hot refreshments will be available. As well as the stalls there will be displays from 40+ bike clubs and private individuals who wish to display their cherished classic bikes for judging.
There will be categories for pre-1950s, 1950s, 1960s, 1970s, 1980s and 1990s vehicles, plus racing and off-road bikes.
Open: 10am to 3pm
Admission: Adult £6, child (7-14 years) £2, under 7s free. Parking is free
Which events will you be heading to this month? Got any to add to our guide? Why not leave a comment below and we'll be sure to include it!