December is here and there's still plenty of events for you to enjoy, whether your bike is tucked up in the garage or not. With the festive season upon us, check out what toy runs are happening near you and much more…
Santa's on a Bike 
Saturday 2nd December 
Santa's on a Bike is back again for another year to raise money for charity. There's multiple rides organised across the country from Bristol, Somerset, Plymouth and Essex, to name but a few!
All bikers are welcome to join the festive fun, regardless of what you ride. There's no cost to join the ride but donations are welcome, with all funds going to charity.
Visit the official website to find out about how to get involved with your nearest ride.
Where?
Various locations 
Southern Classic Off-Road Show
Saturday 2nd December
Kempton Park are finishing the biking season in style with the Southern Classic Off-Road Show featuring a jam-packed motorcycle autojumble, off-road and racing show too!
If you're still searching for that missing part then be sure to visit the jumble stalls and trade stands. There will be plenty of bargains to take advantage of ahead of the Christmas season.
Lots of off-road machines will be on display from all over the world including Ted Davis' and Ernest Allens' Black Lightning/ Watsonian sidecar outfit.
Tickets cost just £10 per person.
Where?
Kempton Park Racecourse, Middlesex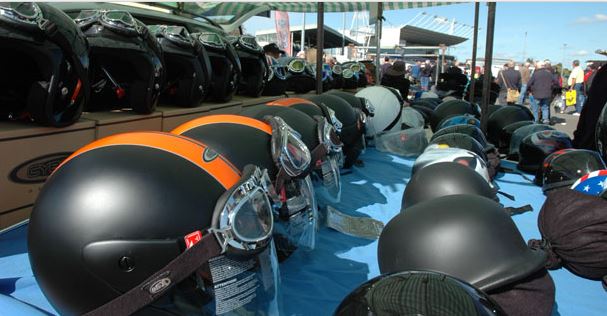 Burton Annual Toy Run
Sunday 3rd December
Registration opens at 9am with free tea and coffee and a mince pie available for all. The ride will then leave at 11am heading to Fountains School.
At the school there will be a fayre and more refreshments too. It costs just £5 to join the run with the money being donated to charity!
Feeling the festive spirit? Pimp your ride and you can win the best dressed vehicle prize!
Where? 
Fountains School in Stretton 
Cambridge Bikers Christmas Toy Run
Sunday 10th December
With over 387 bikers taking part in the 2016 Toy Run, 2017 is looking to be even better! The Cambridge Bikers Toy Run starts at 9am at La Pergola for a hearty breakfast before taking the ride to Addensbrooke Hospital.
The ride is under a full Police escort and fully marshalled right through the heart of Cambridge then over to the hospital. Once you arrive at the hospital, you have the chance to meet patients, families, staff and more whilst a 27 piece band are playing all your favourite Christmas tunes.
All that is requested is you donate a small toy or gift for a patient.
Where? 
Addenbrookes Hospital, Cambridge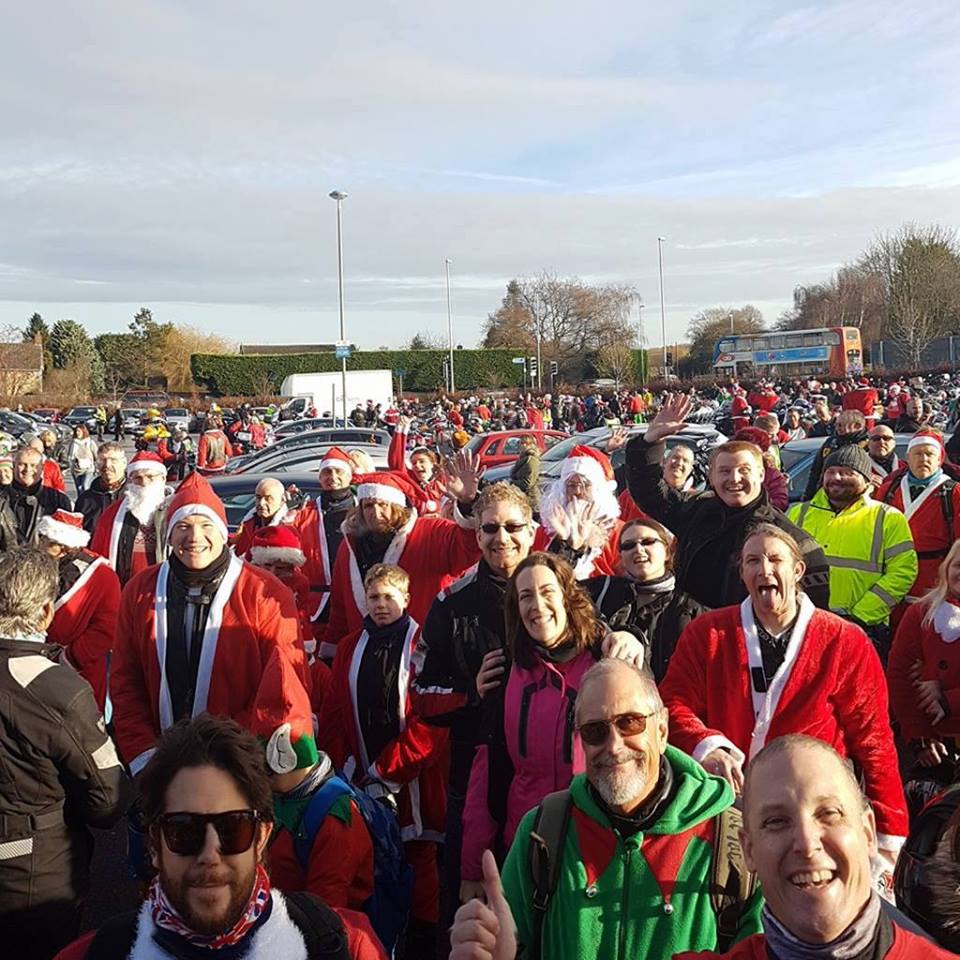 Whitstable Toy Run 
Sunday 10th December
Donations are welcome for the children, including things like books, toys and toiletries.
Check out the official Facebook event for more information!
Where? 
Starting from the Gorrell Tank, Whistable
Telford Christmas Motorcycle Run
Sunday 17th December 
The 17th annual Telford Christmas motorcycle run is back this December for another of roaring success.
The run takes off at 12pm from the Travells Joy and a donation of £2 per person would be appreciated. All funds will be split between the two chosen charities.
On the day there will also be a raffle and auction, and don't forget to get yourself in the festive spirit and enter the best dressed competition; female, male, bike, trike and quad!
Where?
Meet at The Travellers Joy, Woodhouse Lane, Horsehay, Telford, TF4 3BJ at 10am.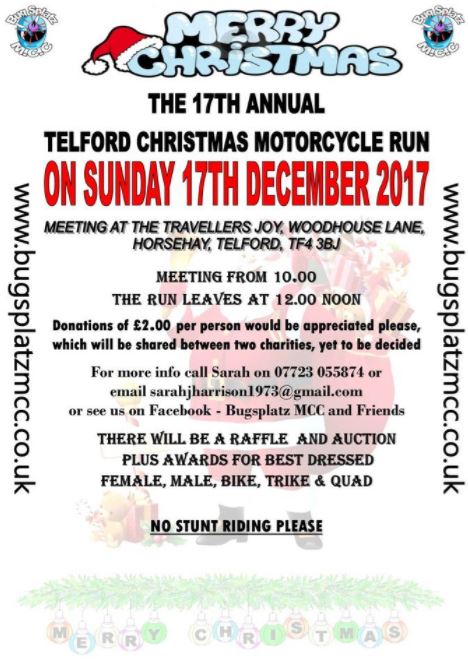 Ace Cafe Toy Run
Sunday 17th December
The Ace Cafe's annual toy run is back again for 2017! Get involved in one of the greatest toy runs around and ride through Central London to drop gifts for those children who are unfortunately going to spend their Christmas in hospital.
The ride consists of three drop off points including;
St Mary's (Paddington)
Royal Brompton (Chelsea)
Evalina Children's Hospital (Westminster)
All gifts donated will be split between these drop points, but please remember to buy gifts for both boys and girls and avoid food based donations.
Don't forget there's prizes up for grabs for 'Best Dressed Bike' and 'Best Dressed Rider'!
Where?
Ace Cafe, London
Check out our dedicated guide to all the Toy Runs happening this year!