The 2023 World Superbike Championship ended at Jerez at the weekend with Alvaro Bautista, as expected, crowned champion but the Spanish venue, and the previous round at Portimao in Portugal served up some of the best races ever seen in the series.
Bautista dominates but made to work hard
With a staggering 27 wins from the 36 races held in 2023, you'd be forgiven for thinking Spain's Bautista had it all his own way during the season but whilst it's true he had some runaway victories, he also had countless close battles as seen at Portimao and Jerez.
The battles the Ducati rider had with Yamaha's Toprak Razgatlioglu were simply sensational and it's testament to the Turkish rider's tenacity, and remarkable consistency, that it wasn't until the final round that Bautista was able to make it back-to-back titles.
However, Bautista showed he was more than up for the fight and as serene as he was when he won by healthy margins, he was equally determined when he needed to be against his rivals. Finishing second or third was never an option for the 2006 125cc World Champion.
At 38, Bautista has had a long and successful career across the World Championship classes, with his first World Championship race coming in 2002. More than two decades later, his will to win remains as strong as ever and whilst the speed advantage of the Ducati was clear at times, he was more than willing to get physical and fight every inch of the way if needed. That's the sign of a fierce competitor and a true champion.
With new rules coming into force in 2024, namely a minimum combined weight for riders and machines, it will be interesting to see what effect, if any, this has on Bautista and Ducati but for now, they can bask in the glory of their second world title together. For now, at least, they remain the combination to beat.
Terrific Toprak
Whilst Bautista deservedly got the plaudits for becoming champion, Razgatlioglu arguably deserves more praise for the battle he put up throughout the season as his metronomic consistency saw him contest the race wins every single time.
It was clear he was up against it for the majority of the time – indeed, he was a sitting duck at Portimao, for example, as he led each lap only for Bautista and the Ducati Panigale to blast by along the straights – but his never-say-die attitude meant he fought tooth and nail for every inch of the way.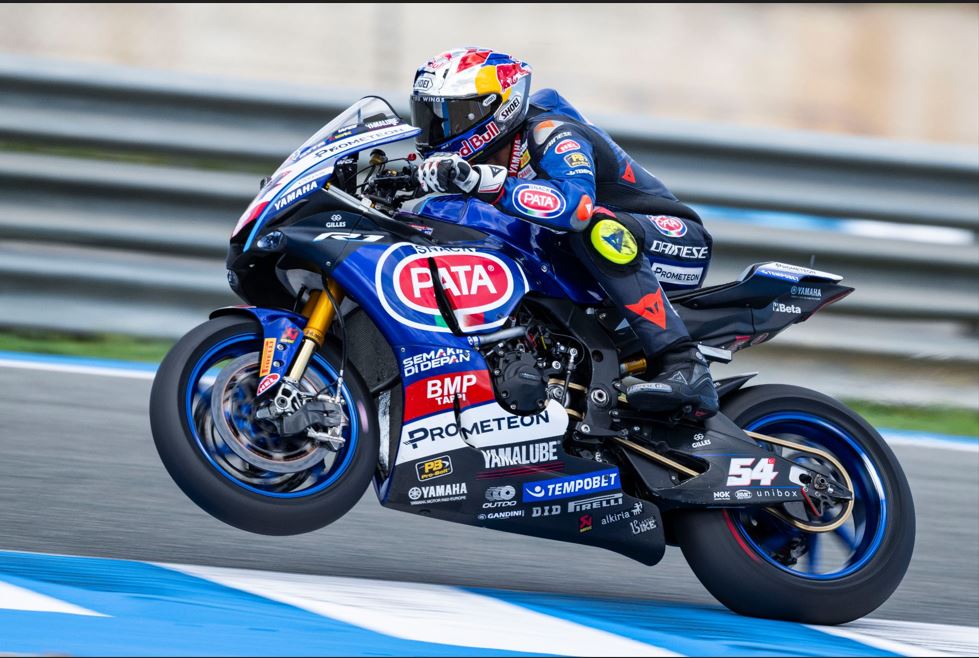 He was having to perform miracles to stick with Bautista like he did yet rarely did he make a mistake – if at all – despite having to ride on the edge all the time. The fact he only failed to finish two of the 36 races (neither of the two DNF's were his fault) speaks volumes for his undoubted skill and talent in mastering a motorcycle and out of the 34 races he finished, all 34 of them were on the podium.
That kept the title race alive until the final round and the final race at Jerez summed up the season as the Turk and Bautista constantly exchanged positions. Razgatlioglu crossed the line in a deserved first place only to be demoted to second after exceeding track limits on the final lap.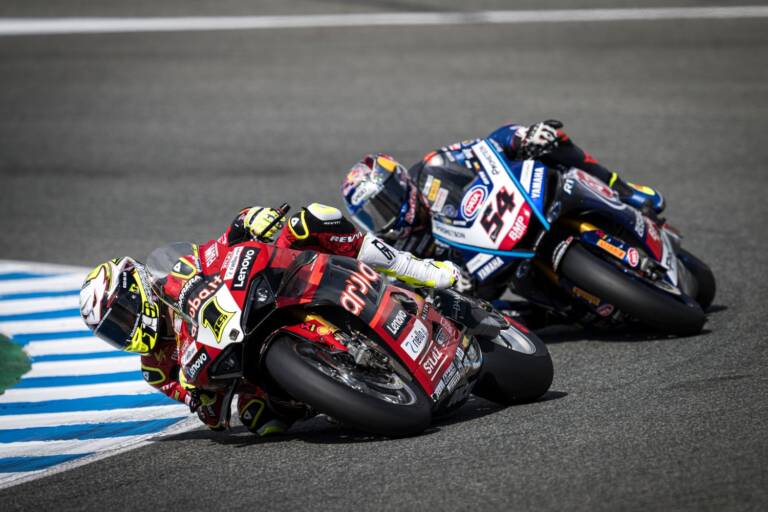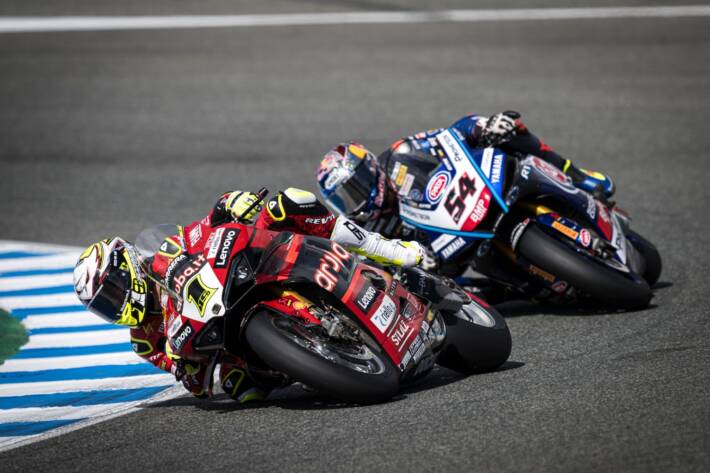 That was a harsh way for his time with Yamaha to end but he continued to endear himself to his fans with his pleasant nature and positive attitude. His switch to BMW for 2024 is a definite gamble but let's hope the move revitalises the German manufacturer's fortunes and he remains at the sharp end in 2024. The series needs Toprak contesting the race wins.
No fairytale ending for Rea
Like Razgatlioglu, Jonathan Rea was having his final ride for his team and whilst Toprak enjoyed four strong years with Yamaha, taking 37 wins, 100 podiums and the 2021 world title in their 131 races together, Rea's tenure with Kawasaki can only be described as sensational.
The nine years together yielded six world titles, 104 victories and a staggering 221 podiums from 273 races, statistics which rightly make Rea the most successful World Superbike rider of all time. Whether he's also the best is one for discussion as there are many factors that come into play in that particular conversation but he's certainly one of the best.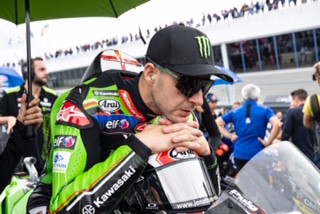 Three years younger than Bautista, Rea's been contesting the WSB series since 2009 and, like the Spaniard, his hunger and desire remain as strong as ever which is why he's making the move from Kawasaki to Yamaha in 2024.
Having not won the title since 2020, the Northern Irishman clearly believes the switch will help him get back on top with Kawasaki, in his eyes, no longer the force they once were. That could be seen last year but even more so this. Struggled is probably too strong a word but he certainly found the going tough in 2023 – just one win speaks for itself as does the fact he finished 182 points behind Razgatlioglu and 258 points behind Bautista come season's end.
Those sort of figures wouldn't have been believed a couple of years ago and whilst he did manage a podium at both Portimao and Jerez, the fairytale ending with one final win for Kawasaki failed to materialise. Only time will tell if the move to Yamaha will get him back on top.
Aegerter and Gardner save best until last
The satellite Yamaha pairing of Dominique Aegerter and Remy Gardner looked a strong pairing, on paper at least, at the start of the season but whilst both will admit their first year in the class was a rollercoaster, they ended the year strongly which bodes well for next season.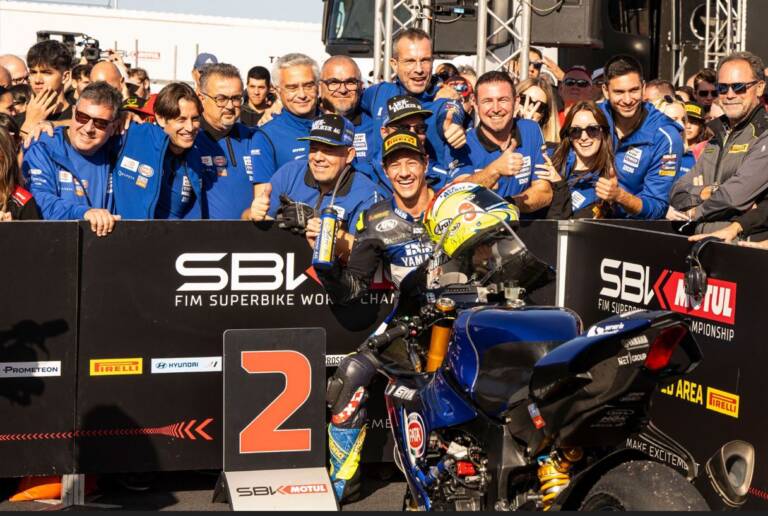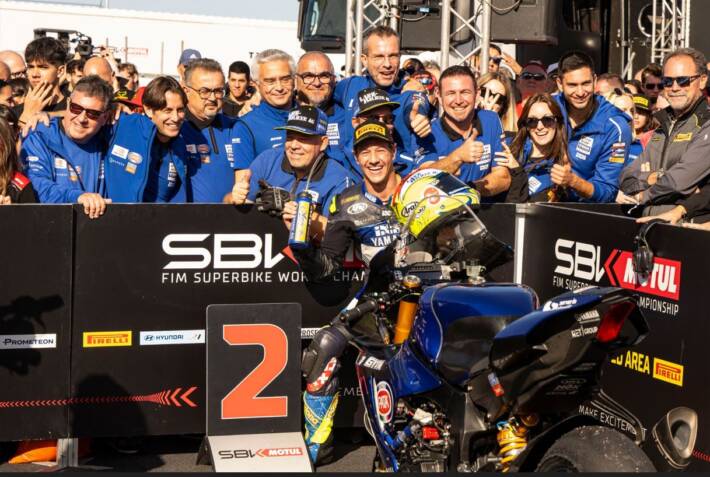 The duo finished in eighth and ninth respectively in the final championship standings with Aegerter taking a brace of podiums at Jerez to, amazingly, become the first Swiss rider to grace a WSB podium. Gardner, meanwhile, took fourth place finishes at both Portimao and Jerez with the duo ending the year just seven points apart.
That shows how evenly matched they were across the 12 rounds and with a year's experience now under their belts, they should be stronger propositions in 2024. The fact they saved the best until last this season means they head into winter in a positive frame of mind, and they should be more consistent top six finishers when the new season gets underway in just three months' time.
Brit watch
The final two rounds of the season were practically a mirror image of the season for British riders Alex Lowes and Scott Redding as they both struggled to make an impression at either venue.
Lowes' fourth season with Kawasaki was his most difficult yet as he took just one podium and finished back in 11th overall, too many lowly finishes and spills affecting his season. His struggles further highlighted the fact that the Kawasaki is no longer the package it once was.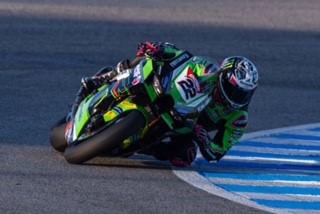 Whether winter development will help turn things on track around remains to be seen but Lowes has inherited Rea's right-hand man during all his success, Pere Riba, and that will certainly help matters off-track.
Redding fared even worse than Lowes as he was further back in 14th overall, which compared to eighth in his first year with BMW in 2023. Having finished second and third overall for Ducati in 2020 and 2021 respectively, a period which saw him take 12 wins and 37 podiums, his time with BMW has seen him stand on the rostrum on just three occasions.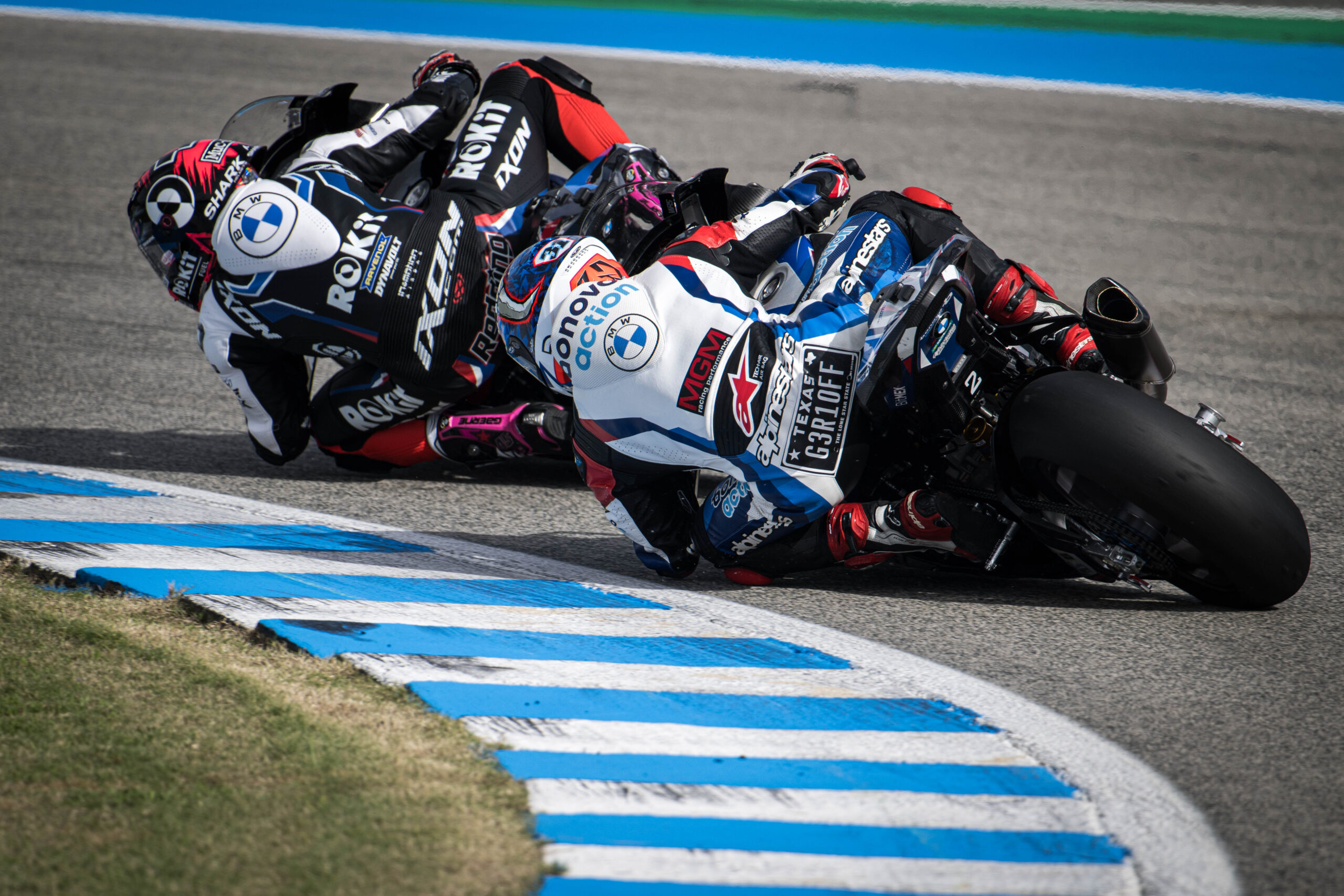 That's not what he would have envisaged when he moved to the German manufacturer who continually flatter to deceive despite the money being ploughed in. Redding's results, like many before him, have failed to live up to expectations and highlights the task Razgatlioglu faces in getting the M1000RR to becoming a regular podium finisher let alone race winner.
The Brit moves from the factory team to the satellite Bonovo concern in 2024 and will be hoping the move is a profitable one. He'll take solace in the fact that Bonovo's other rider, Garrett Gerloff, was the best placed BMW rider in 2023 with the American taking four top five finishes in the final four rounds.
Having started watching motorcycle races all over the world form childhood, Phil Wain has been a freelance motorcycle journalist for almost 20 years and is features writer for a number of publications including BikeSport News, Classic Racer and Road Racing Ireland, as well as being a regular contributor to MCN and MCN Sport. He is PR officer for a number of teams and riders at both the British Superbike Championship and International road races, including PBM Ducati, John McGuinness, KTS Racing and Jackson Racing. He is also heavily involved with the Isle of Man TT Races working with the race organisation, writing official press releases and race reports as well as providing the TV and radio broadcasting teams with statistical information.