Kawasaki Z900RS Bike Overview
The retro bike market used to be a niche affair, with firms like Triumph celebrating their own 1960s heritage via the likes of the Thunderbird, Legend and Bonneville in the early 2000s. By the late 2010s though, the market had exploded, with virtually every bike maker building a modern bike with the design cues of an earlier generation.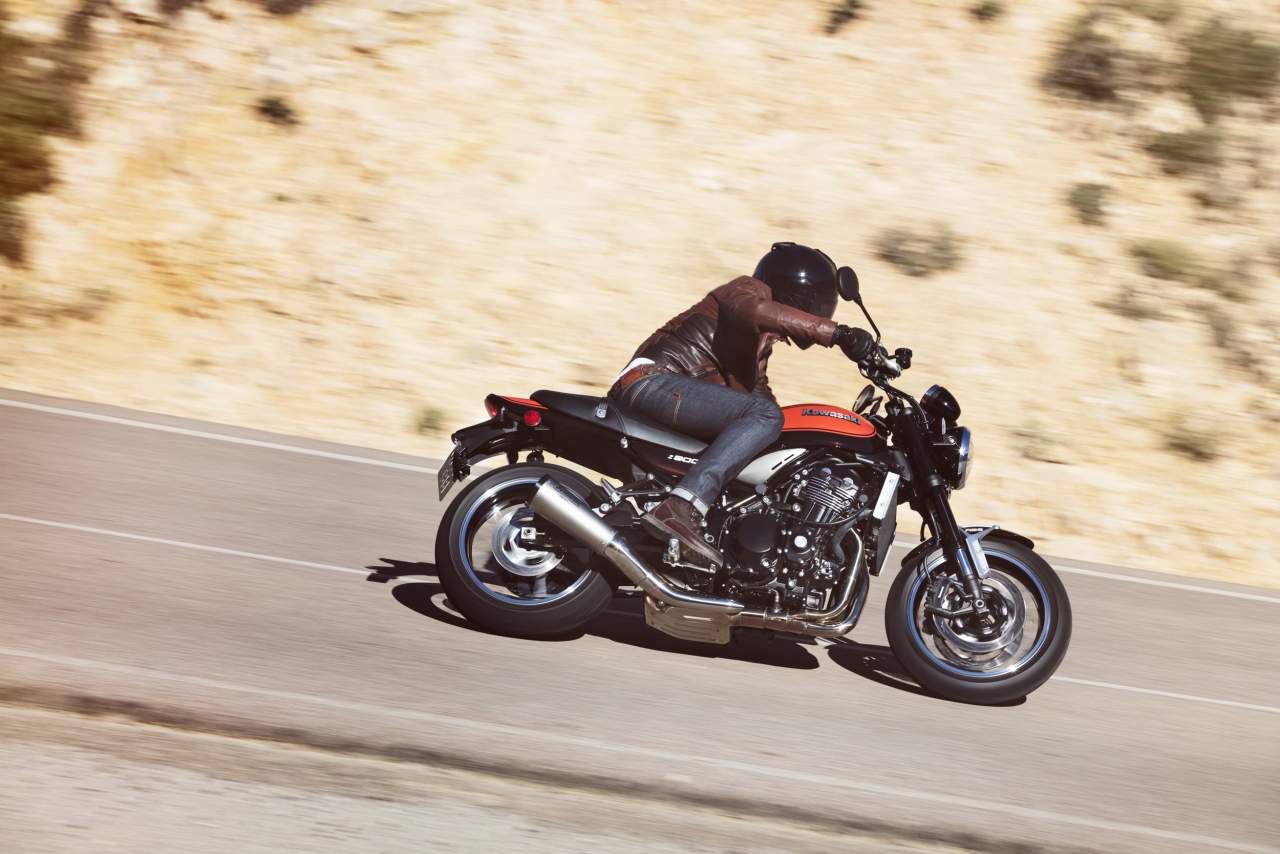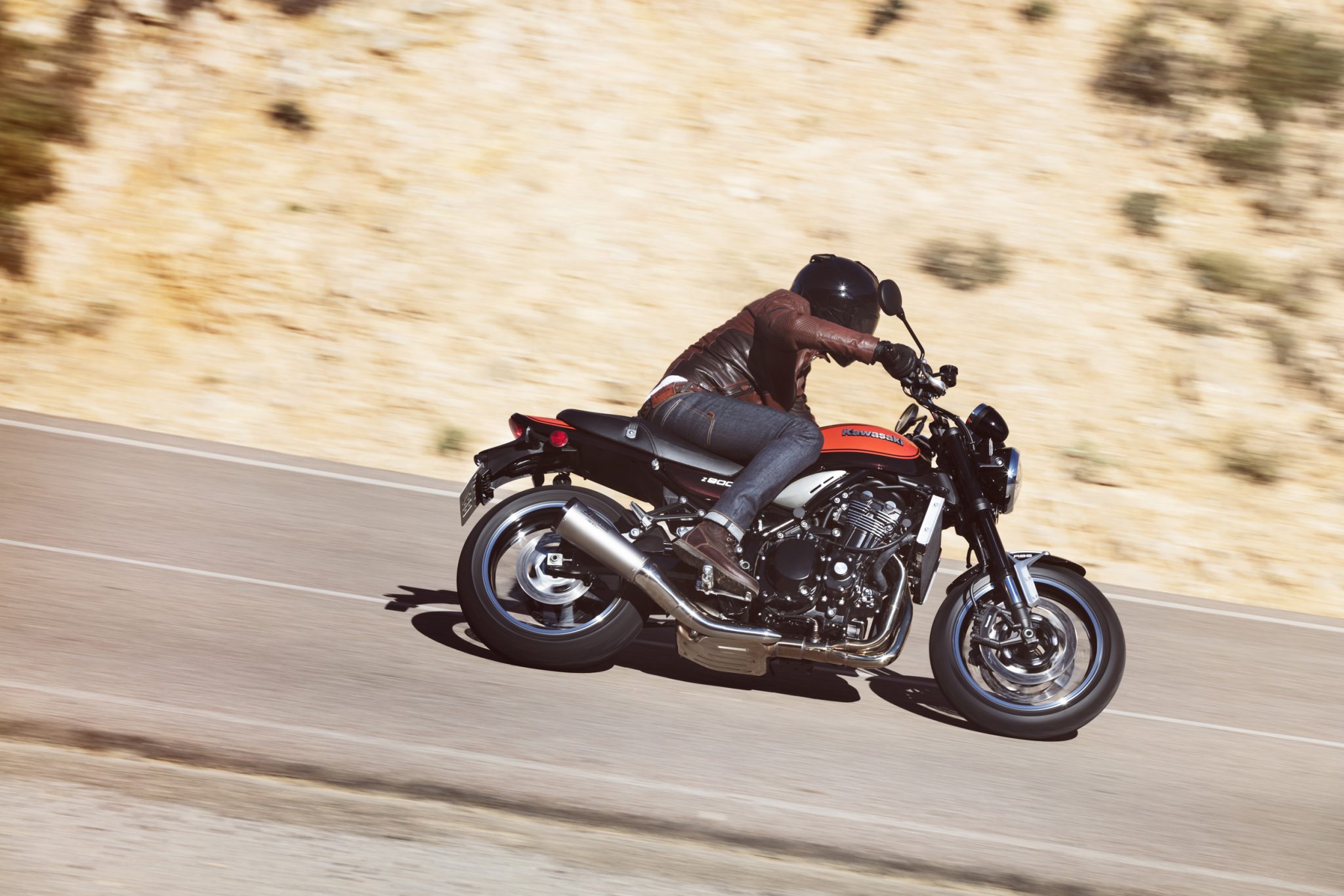 And the Kawasaki Z900 RS is one of the best. First launched in 2017, it took the basic engine and chassis package from the conventional Z900 roadster, and added a dash of 1970s style. With paint jobs and tank badges that echoed the original Z1 900 superbike, plus cast wheels designed to look like wire-spoked rims, it looked spot-on in terms of style and heritage. But it comes with LED lighting, LCD dashboard, adjustable traction control, slipper clutch, Nissin ABS and late 2010-spec suspension, braking and handling.
The 948cc engine is slightly detuned from the base Z900, with lower compression and softer cams, so the peak power is down to 109bhp from 123bhp. That's no handicap though, and despite the rather beefy 215kg all-up mass, the RS is a fun ride.
Want slightly later 70s styling with a small headlamp fairing? Check out the Z900 RS Café version.
Take a look at the Kawasaki Z900RS in action…
Kawasaki Z900RS Bike Spec
Seat height

835mm

Weight (wet)

215kg

Engine

Liquid-cooled, 16v, inline four

Capacity

948cc

Top speed

140mph

Price

£9,899
Kawasaki Z900RS Bike Insurance
Owner Reviews
Read More
Comfort4 out of 5 stars
Comfy for rider but not good for pillion.
Build Quality5 out of 5 stars
Two years old and no issues.
Brake5 out of 5 stars
ABS works a treat, stops on a sixpence.
Ride Quality5 out of 5 stars
Excellent performance and handling.
Engine5 out of 5 stars
Power smooth silky and fast.
Running Cost5 out of 5 stars
Very cheap to run and Very economical.
Pros
easy to ride, smooth engine
Cons
not very loud; it needs new pipe
Read More
Comfort5 out of 5 stars
very comfortable
Build Quality5 out of 5 stars
Japanese quality
Brake5 out of 5 stars
Strong enough
Ride Quality5 out of 5 stars
easy to ride
Engine5 out of 5 stars
very powerful
Running Cost4 out of 5 stars
about 42mg per gallon