BMW R1200 C Bike Overview
It's a crazy world out there – and few things are crazier than a BMW Boxer twin pretending to be a Harley-Davidson. First launched in 1997, the R1200 C was based on the BMW Boxer twin engine, with cruiser-type styling, loads of polished chrome and high-end build quality.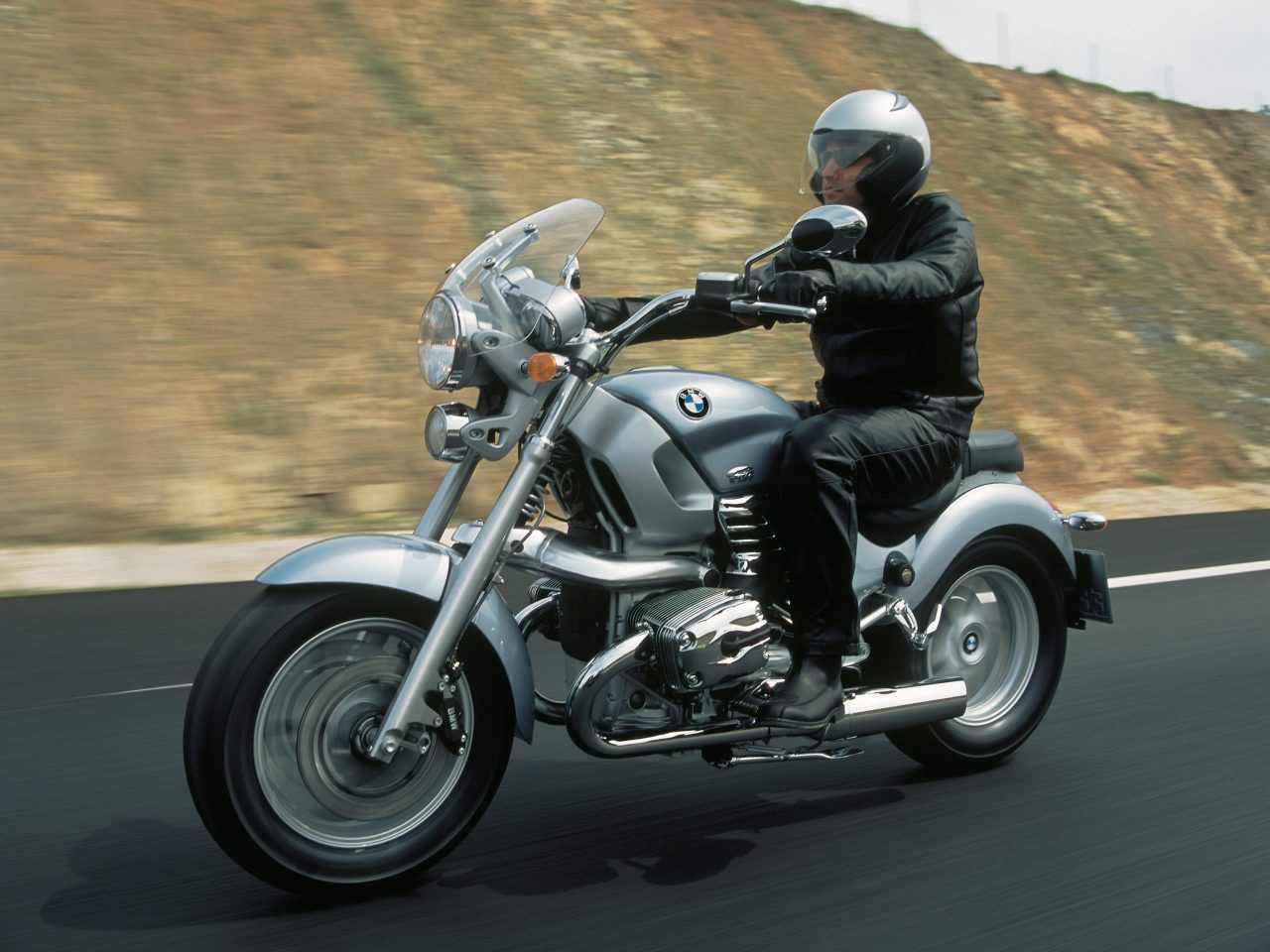 Back in the mid 1990s, BMW's Boxer range was well down on power. The 1200 C puts out just 61bhp – from an air-cooled 1,170cc – despite fuel injection and four-valve heads (this same engine capacity, bore and stroke would actually feature in the 2004 R1200 GS, but making a much healthier 100bhp).
That low peak power isn't such a problem on a relaxed cruiser like the R1200 C though. The large capacity motor gives strong bottom-end power, and the laid-down motor plus low seat height (just 740mm) means easy low-speed handling.
That seat also features a flip-up pillion pad which doubles as a rider backrest, while the handlebars are pulled back, giving a comfy riding position. It's no tourer though: there's minimal wind protection and you'll struggle to get any useful luggage mounted.
The most famous thing about the R1200 C is probably its film career, bizarrely. The bike featured in the James Bond film Tomorrow Never Dies in a car chase scene, and that, plus its appearance at the Guggenheim Museum's motorcycle exhibition has cemented its place in biking history.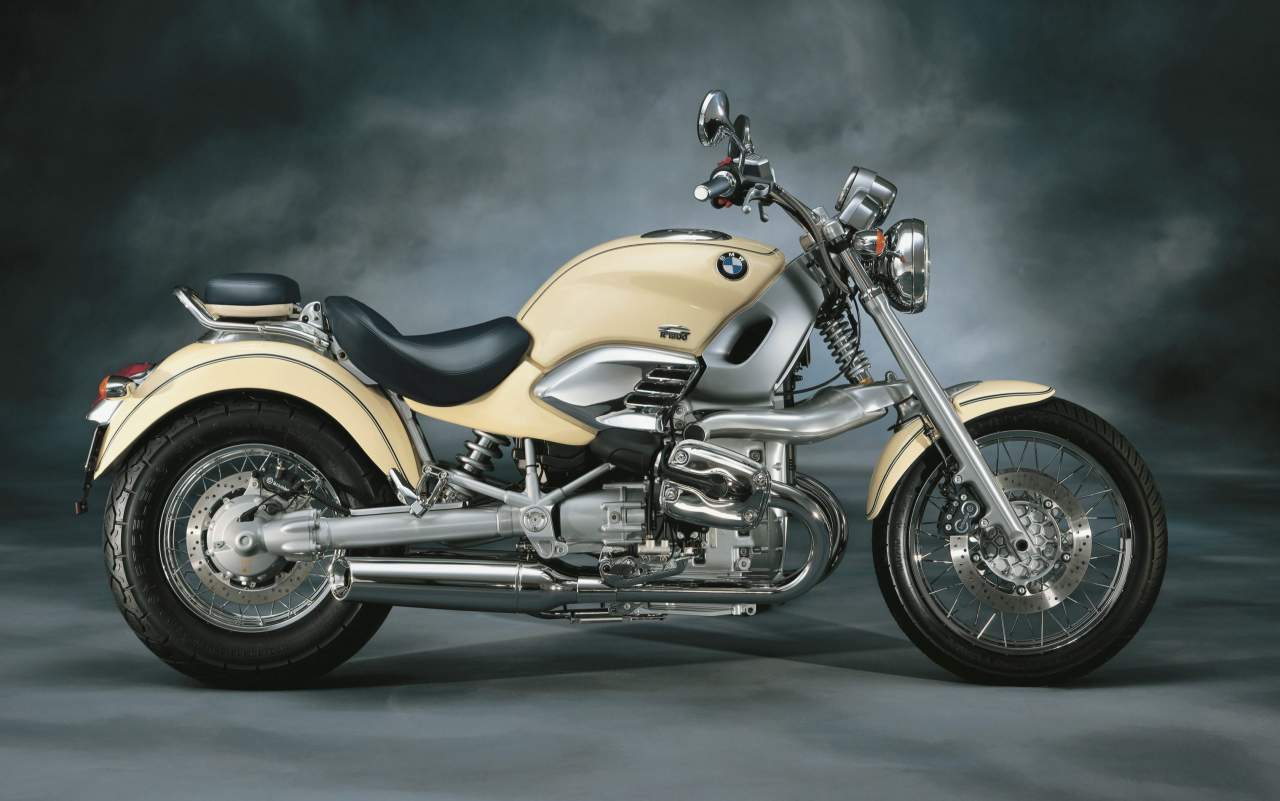 Now, the R1200 C is becoming rare on the roads, and good used examples are harder to find. But if you're an avid fan of BMW and have a weird yearning for a Harley-Davidson type cruiser, the BMW R1200C is everything that you could ever want…
Watch the BMW R1200C now… 
BMW R1200 C Bike Spec
Top speed

105 mph

Capacity

1170cc

Weight

236kg

Average fuel consumption

46 mpg

Seat height

740mm

Engine

8v flat twin
BMW R1200 C Bike Insurance
BMW R1200 C Bike Gallery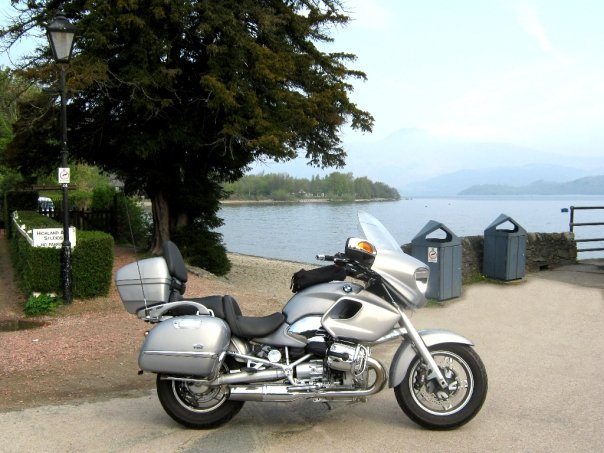 Owner Reviews
Pros
This BMW is unique, once you get used to riding it you will find that it is possibly one of the best rides around. Yes it is slightly under powered and Yes it is a heavy beast but none of that matters once you actually ride it. The low centre of gravity make cornering very easy. The unique fairing/windshield provides unbelievable wind protection. This is also the first bike that my wife says I'm not allowed to sell, she loves the heated pillion seat.
Cons
tank capacity and fuel gauge.
Read More
Ride Quality5 out of 5 stars
It is a heavy bike but with a low centre of gravity
Engine5 out of 5 stars
1200cc but only 61bhp pulling nearly 700lbs plus rider and luggage. It does well but will never the fastest out of the block!
Running Cost4 out of 5 stars
tank capacity and fuel gauge.
Build Quality5 out of 5 stars
Great bike, only problem I've had were the ignition coils needing replaced
Brake5 out of 5 stars
Hydraulically linked braking system, excellent brakes.
Pros
The wish to ride this beautiful beast what enough for me to gain my full license. With more than 74,000 miles on the clock she is boringly reliable, starting every time and just keeps going and going and going. Good road presence … not easily missed. Don't like to let my boyfriend take it out on his own as it is a babe magnet!
Read More
Ride Quality5 out of 5 stars
She is a big, heavy cruiser but beautifully balanced and a great ride. She corners well. Can be difficult to maneuver when pushing into a parking space.
Engine5 out of 5 stars
66bhp I find her slow on take off and to gain speed. However, she is steady and I don't even notice a twitch when overtaking lorries on the motorway.
Running Cost3 out of 5 stars
A little less heavy.
Build Quality5 out of 5 stars
Exactly the excellent build one would expect with a BMW
Brake3 out of 5 stars
Brakes well and ABS gives me a feeling of security... Fortunately I've never needed to use it.