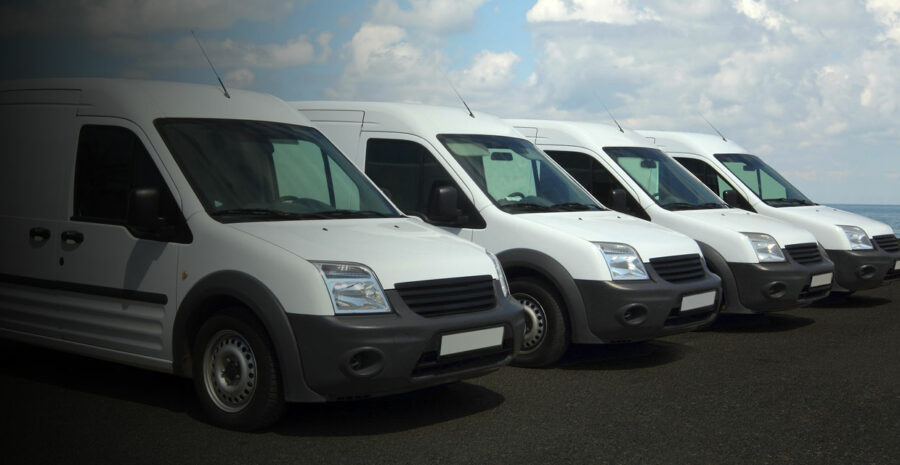 Being busy is the key to any business but, whilst you're busy managing your customers, who's managing your vehicles?  – Especially if they're all insured separately! As the saying goes, "you can't be in two places at once" but, owning a fleet of vehicles allows your business to do just that!
It can be a minefield of information, moving drivers around, swapping vehicles to cover breakdowns and constantly calling your broker to make those adjustments. Sound familiar?
Here at Devitt Business, we provide you with flexible, competitive fleet insurance cover giving you a single policy that meets the demands of your business, allowing you get on with meeting those deadlines. Our panel of fleet insurers offer a wide range of options to ensure we meet every requirement you have, whether that's drivers, cover, vehicles or use. We can offer fleet insurance policies for almost all trades and circumstances.
Here at Devitt, we can also help you with ways to improve your claims record. Some of our insurers offer driving aids or driver training programs.
As well as fleets for the allied trades such as builders, carpenters or plumbers, we can also quote for haulage contractors, scaffold trucks and the waste/recycling industry.
What is a Fleet?
Typically, three or more vehicles could be considered a fleet but here at Devitt we can offer fleet insurance from two vehicles.
What if I have a poor claims record?
Have a poor claims record?  – Don't panic, we'll do our very best to get your vehicles insured and on the road, some of our insurers specialise in risks of this very nature.
How can I get a Fleet Insurance quote?
Why not complete our brief contact form or call our Commercial team on 0345 604 0353 for a free quotation and discuss your commercial needs with our experienced account executives from Monday to Friday, 9am til 5pm.
Call for a Fleet Insurance quote today
0345 604 0353
September 30, 2023StarStarStarStarStar
Very pleased with the ease of…
September 30, 2023StarStarStarStarStar
GREAT PRICE
September 30, 2023StarStarStarStarStar
Easy to do and good competitive rate