In the Battle of the Naked Big Bikes we put two great machines up for comparison but which one will come out victorious?
Honda CB1000R v Triumph Speed Triple 1200 RS
Honda CB1000R
If you tied me up and threatened to thrash me with a wet lettuce until I came up with three words to describe Hondas, I'd go for smooth, fast and stable.
Take the Fireblade, for example. In the hands of real bikers like John McGuinness, it wins the TT, but even in the hands of bluffers like me, it's a joy to ride swiftly without ever feeling like it's going to pull a surprise and fling you over the nearest hedge.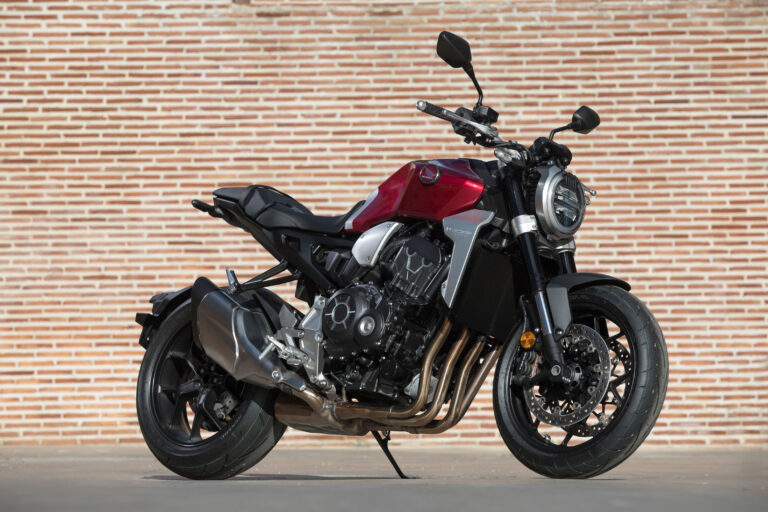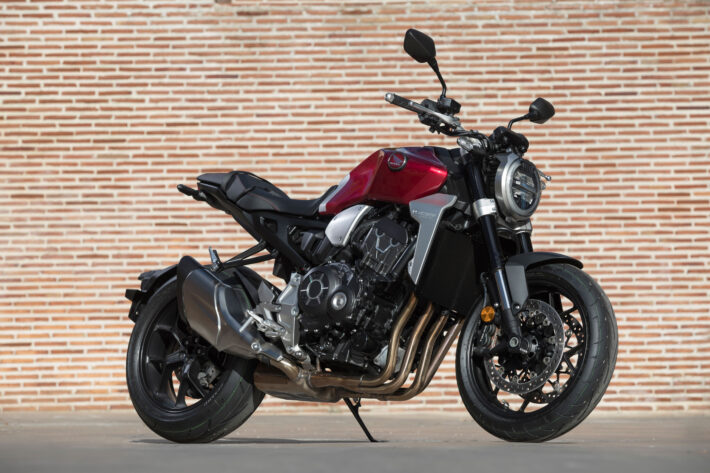 Unlike early versions of the Kawasaki ZX-10R before they fitted a steering damper, which was so twitchy that I rode along thinking two things simultaneously: wow, this is fast, and: wow, I'm going to die at any minute.
No surprise, then, that the CB1000R follows in that tradition by being a supremely user-friendly flying machine.
Honda's gone back to the genes of the original CB1000 for it, stripping it back to the basics for a simple design and an enjoyable ride, and the result looks great.
Honda describes it as Neo Sports Café, which I assume is Japanese for the love child of a super naked and a retro.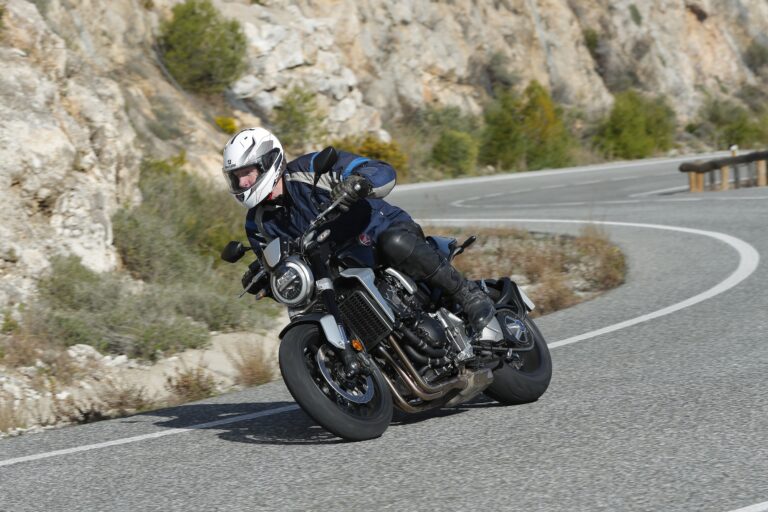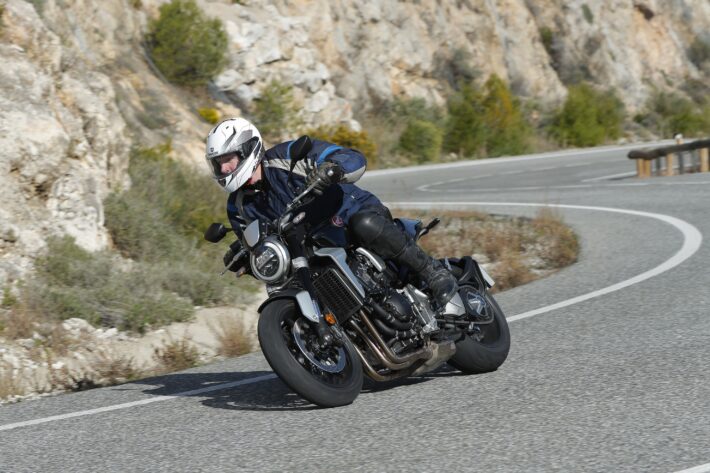 The riding position is slightly on the sporty side of neutral, with decent but not outstanding mirrors and a lovely multicoloured LCD dash which shows everything you need to know at a glance, including which of the four riding modes you're in; Standard, Sport, Rain or User, which you can tweak to suit your own combination of power delivery, engine braking and traction control.
The modes are a cinch to toggle between on the move, and the Honda boffins have been hard at work reducing the bike's weight by 15kg and increasing both power and torque for a 20% increase in power to weight ratio and more torque from 6,000 to 8,000rpm.
As a result, even Standard mode produces very satisfying acceleration, with a beautifully linear power delivery in a happy marriage with a slick six-speed gearbox and a clutch so featherlight that there's really no need for the optional quickshifter.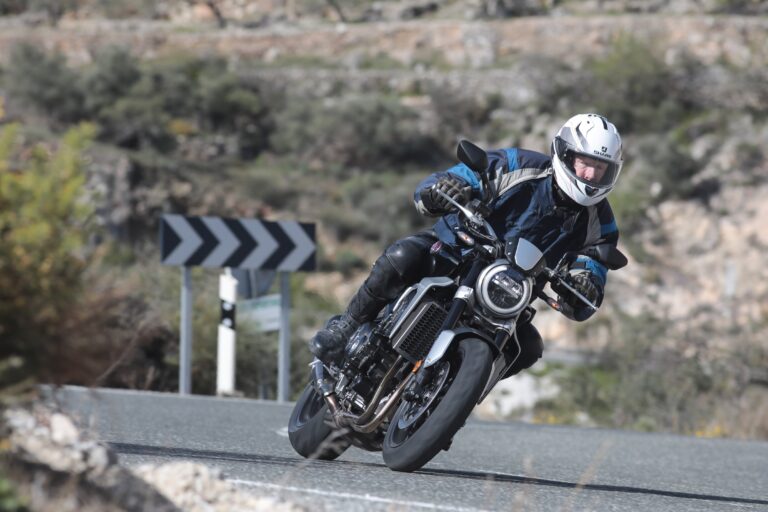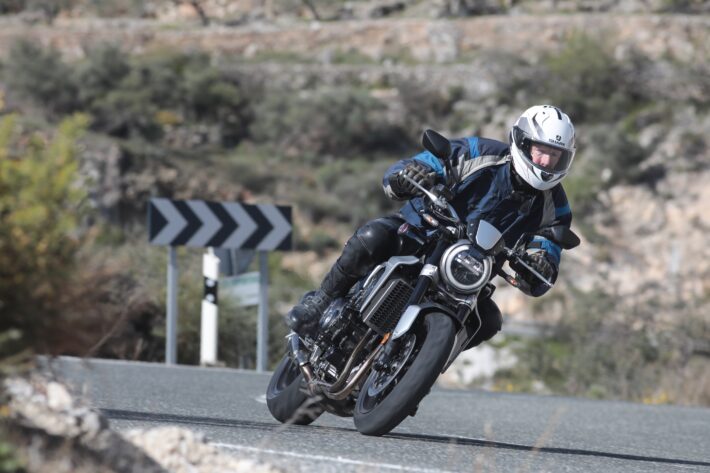 Actually, that's more a ménage a trois, but never mind; the result is oodles of oomph from basement revs all the way to a redline which has been nudged up from 10,300 to 11,500rpm, accompanied by a glorious howl like an entire squadron of werewolves on their way to Mrs O'Flaherty's annual banshee conference in Kilkenny.
You may have read about it in Witch? Magazine.
The engine's so flexible that for most of the sinuous mountain from Marbella up to Ronda on the launch, third gear handled everything from pulling out of uphill hairpins to hurtling down straights at over the ton. Please don't tell those nice Spanish police.
Braking, with two big discs up front, is brutal but smooth, helped by matching engine braking, with lovely weight and feel from the back brake for trailing into downhill corners and a slipper clutch to stop the back wheel locking under aggressive downshifting.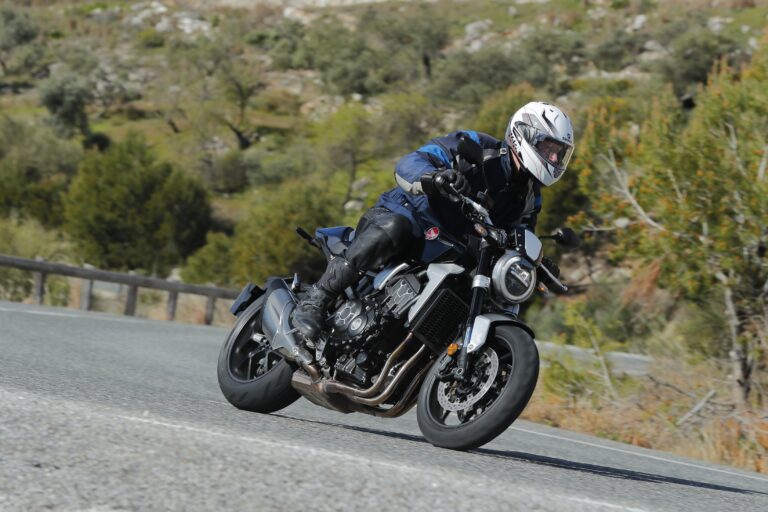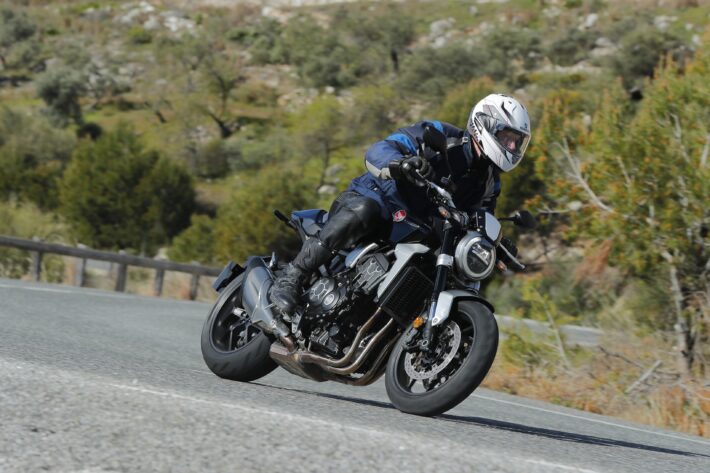 Handling is also trademark Honda: beautifully light, neutral, precise and stable thanks to a very slightly longer wheelbase than the outgoing model.
By now we'd arrived at the Ascari circuit for a few laps with Honda hero and all-round good bloke Steve Plater, giving me an excuse to switch to Sport mode, which decreased the engine braking and made the power delivery more aggressive. Great for tracks, but on the road I was entirely happy with Standard.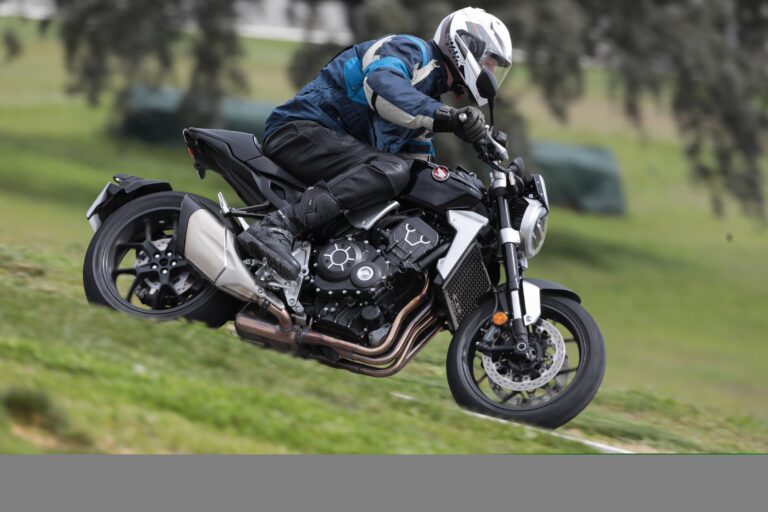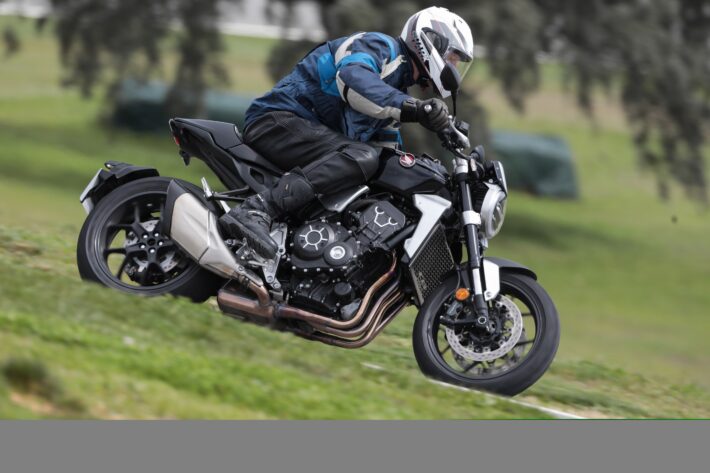 Until the downpour started, which gave me a chance to try Rain mode, which cranks up the traction control and eases off on the power, although not by too much, so that overtaking anything with four wheels was still effortless.
So all in all, a really well sorted package which looks great, goes great and will satisfy everyone from a nervous newbie to all but the most irredeemable hooligan.
Triumph Speed Triple 1200 RS
The sound of a bike stirs your soul as much as the ride.
The soft phut-phut of a Royal Enfield Bullet 500, for example, has always felt like the heartbeat of India since I rode one from there back to the UK in 1998.
The syncopated beat of a Harley V-twin, like two flatulent hippos making love underwater, brings me back to riding a Road King on Route 66 from Chicago to Los Angeles two years later. The book on those rides is Way to go.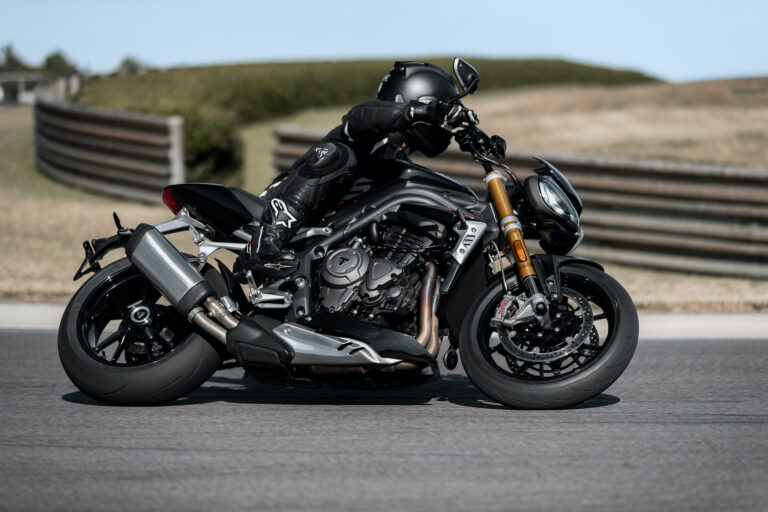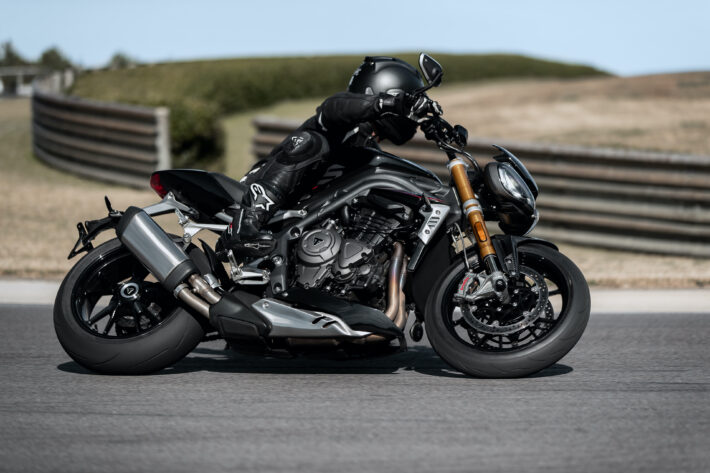 And, rather strangely, the supersonic whoosh of a Harley LiveWire made me appreciate within about 20 minutes the surreal joy of whirring along in almost complete silence.
Triumph triples, meanwhile, remind me of riding a Tiger 955i from Chile to Alaska for The Road to Gobblers Knob and a Tiger 1050 all the way around Oz for the book of the same name, accompanied by the high-pitched whine of the engine which always made it sound like a giant sewing machine late for a giant sewing machine convention.
It was the only niggle on otherwise fabulous machines, which Triumph finally sorted out by changing the firing order on the Tiger 900 for a much more satisfyingly visceral snarl.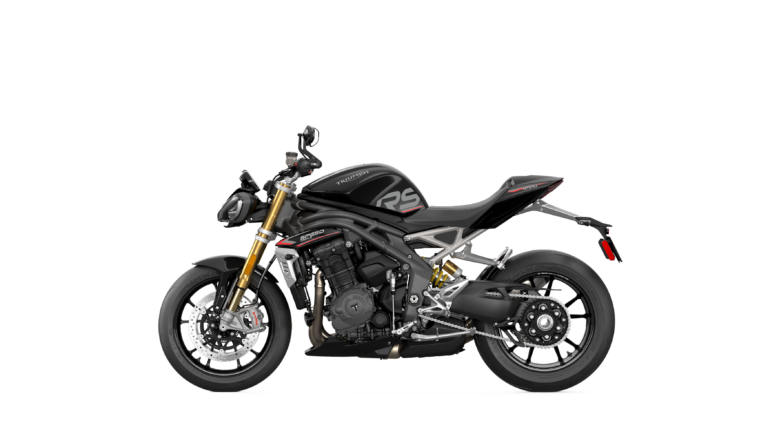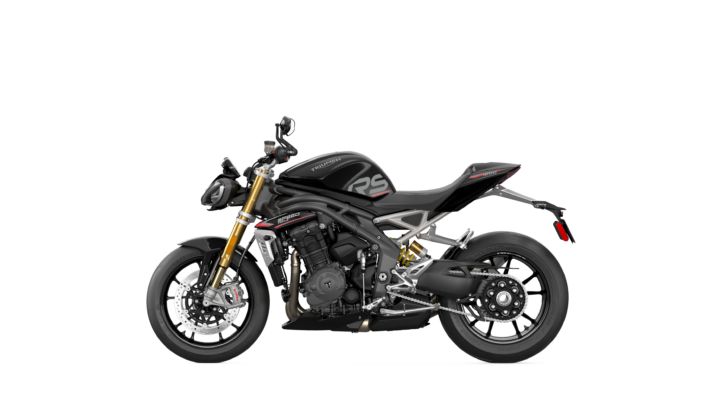 Thankfully, the boffins at Hinckley have retained it for the Speed Triple RS, the sixth incarnation of the bike launched in 1994 and dubbed by Triumph as a naked hooligan. Yes, quite, but the world was obviously waiting for naked hooligans, since the company's sold 100,000 since then.
Walking up to the bike, it looks like a large, angry insect just waiting to buzz off, with the narrowed eyes of its twin headlights, then the sculpted thorax of the fuel tank leading back to the narrow-waisted seat.
On board, the seating position is compact but comfortable, with nothing to block the view ahead but the fabulous bar-end mirrors and the dinky, stylish TFT screen with all you need to know, including which of the five riding modes you're in – Rain, Road, Sport, Track or Rider, the last for bespoke tweaking.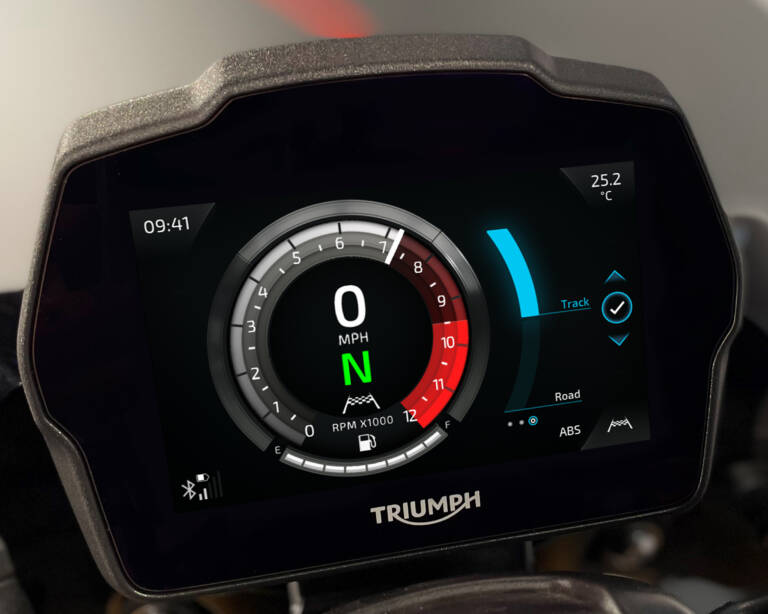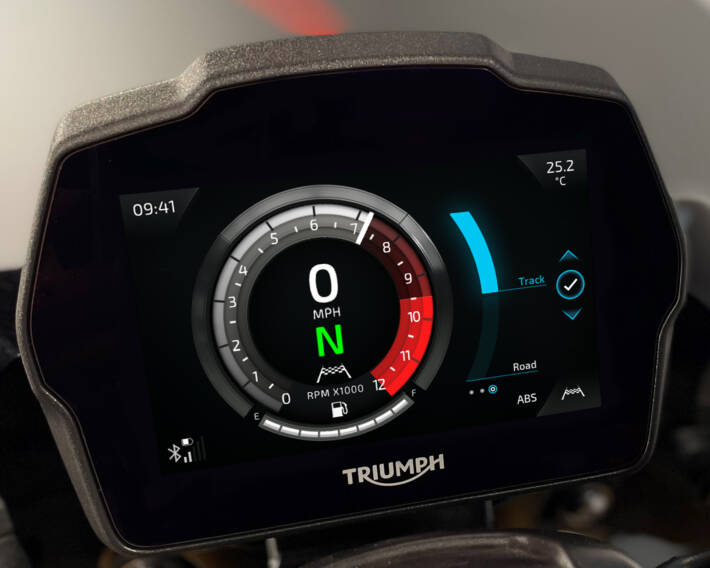 As usual in these digital days, you can link the screen to your phone for navigation, calls and music.
With the engine up from 1050 to 1160cc, power up 30bhp, torque up 6 lb ft and weight down 10kg to a piffling 198kg, Triumph claims a 17% increase in the power-to-weight ratio, and it shows – acceleration is spectacular even in Road mode, but gloriously linear, accompanied by a deeply satisfying snarl from the exhaust.
Sport mode introduces a whole new level of aggression to progress, bringing out the angry wasp in the aforementioned insect, but thankfully with enough traction and wheelie control if desired to stop you being stung in the process.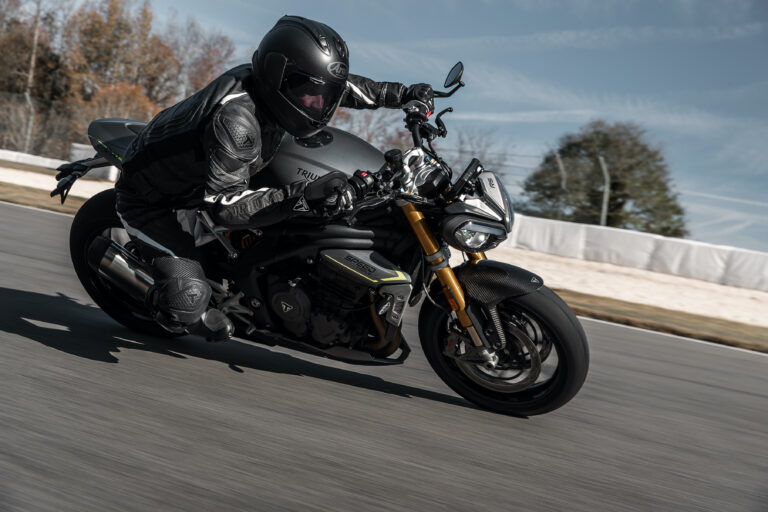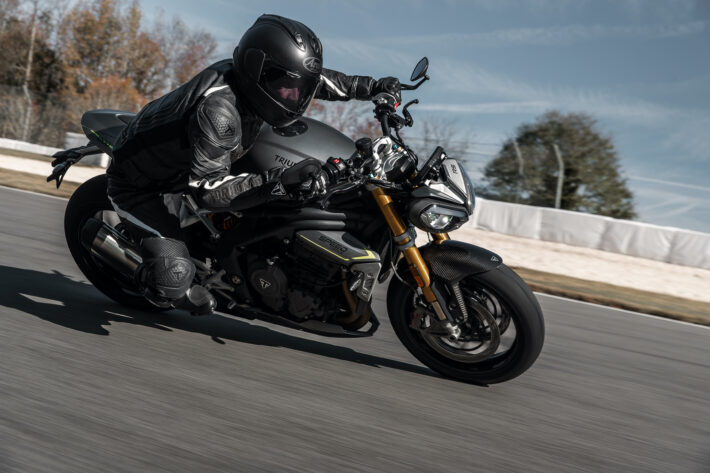 Handling is surgically precise, a Triumph trademark, particularly with the wide and reasonably high bars which are now common on sporty bikes rather than the drop bars of old through which manufacturers made sure you suffered for their art.
I remember one gruelling day on a Yamaha R1 spent peering through the top of my visor after which I got off, stretched my neck and back with several crunching sounds, and swore never again. Or maybe just swore.
The six-speed gearbox is as slick as James Bond at the baccarat table, and the quickshifter generally flawless, although a few times it refused to play ball and I had to resurrect that old traditional skill of using the clutch.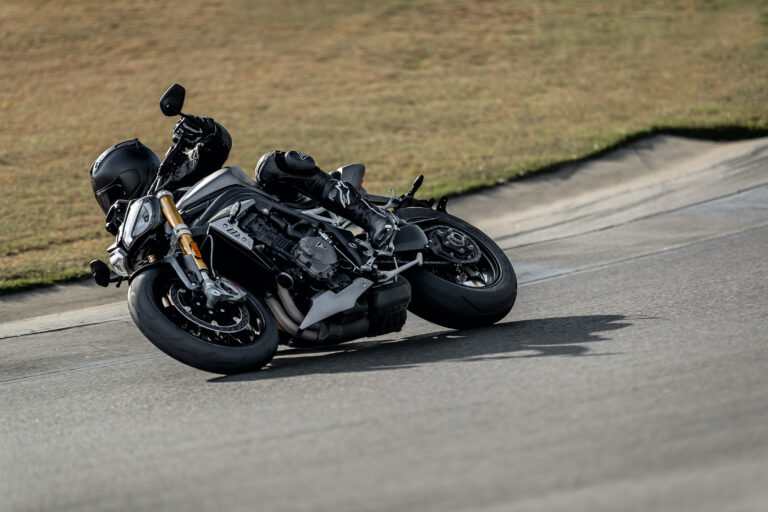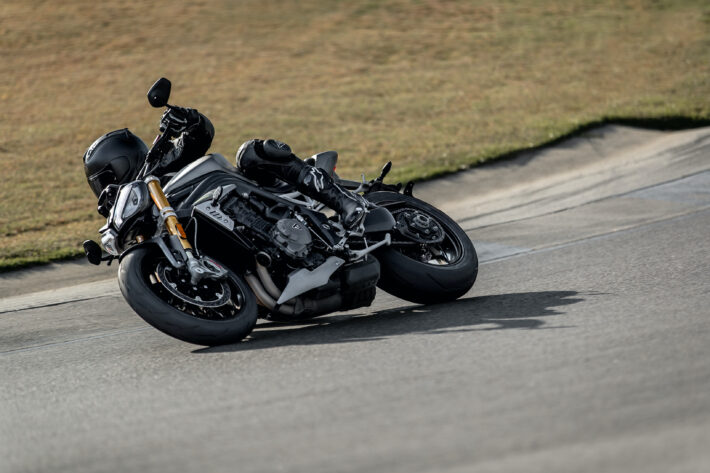 Applying the Brembo brakes, with twin 320mm discs up front, is like hitting a wall, except without the insurance claim.
Which brings me to the elephant in the room. The suspension, obviously set up for track use, is so firm that on one rough stretch of road all my fillings fell out. You can soften it, but that may take away from the precise handling.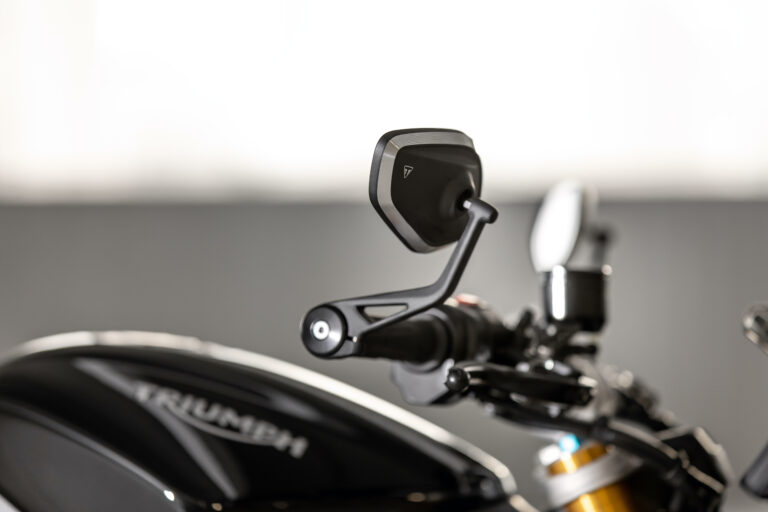 Thankfully, my dentist does a two-for-one special offer on Thursdays, but I'll still be sending the bill to Triumph.
The verdict, then, is that it's a superb track tool which would suit a sporty rider with perfect teeth.
The verdict
An easy one, this, for a change. The Triumph's handling is very slightly sharper than the Honda's, and it's got more power, but that ultra-firm suspension on the Speed Triple gets to be a pain after a while, especially considering the state of British roads, and the Honda is not only a beautifully-sorted package, which looks great, goes great, handles great and has more than enough grunt for the real world, but is over four grand cheaper.
The facts
Honda CB1000R
Engine: 998cc liquid-cooled inline four
Power: 143bhp @ 10,500rpm
Torque:  77 lb ft @ 8,250rpm
Colours: blue, black, red
Price: from £11,649
Triumph Speed Triple 1200 RS
Engine: 1160cc liquid-cooled inline triple
Power: 177bhp @ 10,750rpm
Torque: 92 lb ft @ 9,000rpm
Colours: Black; silver
Price: £15,795
Don't forget, Devitt insure many different makes and models, get your motorcycle insurance quote today!