Hartside Cafe
Due to a recent fire, the Hartside Cafe is now closed for business.
Often referred as the Hartside Top cafe due to being located on the high summit near the Lake District, the Hartside Cafe is an extremely popular rest stop for motorcyclists and cyclists alike during a ride. 
It may just be your basic cafe but with its extensive menu and phenomenal views of the Lake District, what's not to love? All the food at the cafe is freshly cooked and there is always a selection of homemade cakes for sale too. Most will recommend sitting outside if you're stopping for a drink or a bite to eat so you can truly enjoy it.
Due to the location of the cafe at an altitude of 1903 feet, there's not much surrounding it meaning there's brilliants roads to go for a ride.  Also there's plenty of parking space and outdoor seating areas, the car park is often frequented by lorries.
Important Hartside Cafe information
Telephone: 01434 381036
Opening hours: 9am – 6pm daily
Location: Hartside Summit, Alston Road, Penrith, Cumbria, CA9 3BW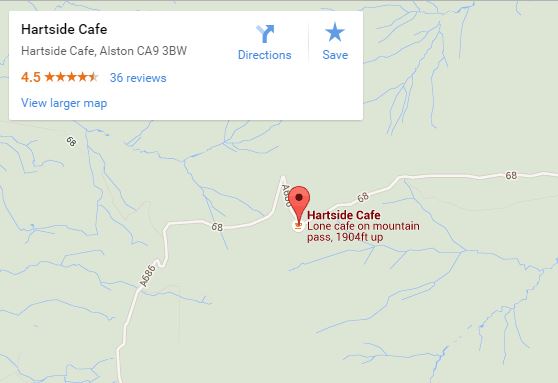 Hartside Cafe in action…
Hartside Cafe Gallery
Gallery