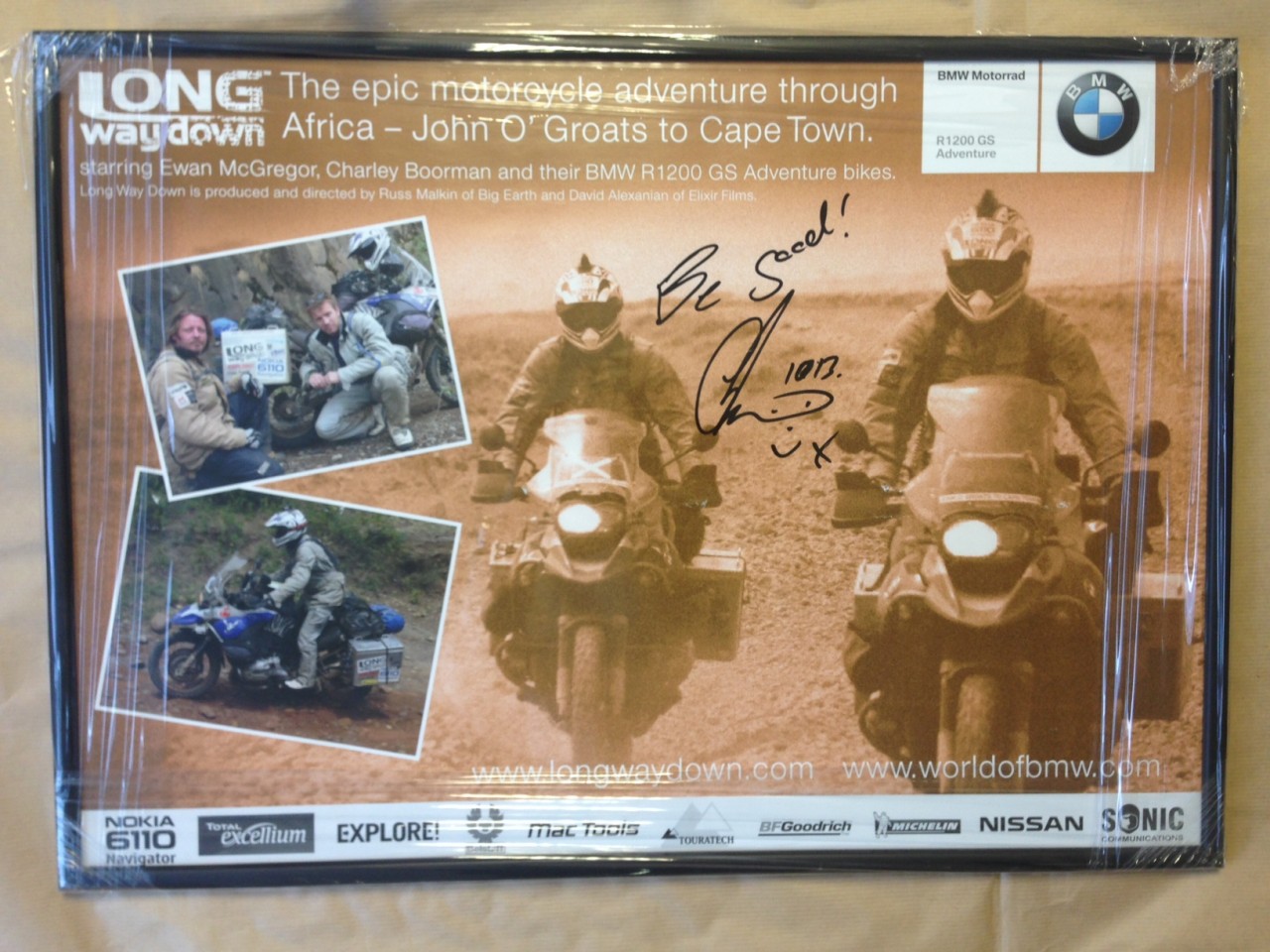 Ewan McGregor and Charley Boorman rode 15,000 miles through 18 countries, Scotland to South Africa, over 85 days, venturing through Europe and Africa for their trip, 'The Long Way Down'. We saw their trials and tribulations, highs and lows through deserts, jungles, towns and cities!
There were eight key members of the team, including Ewan and Charley, cameramen, directors and producers, along with a medic that constantly travelled with the team, and local guides to help them through the grittier stages of their journey! All of this was completed on the sturdy dual sport BMW R1200GS Adventure, the robust travel enduro.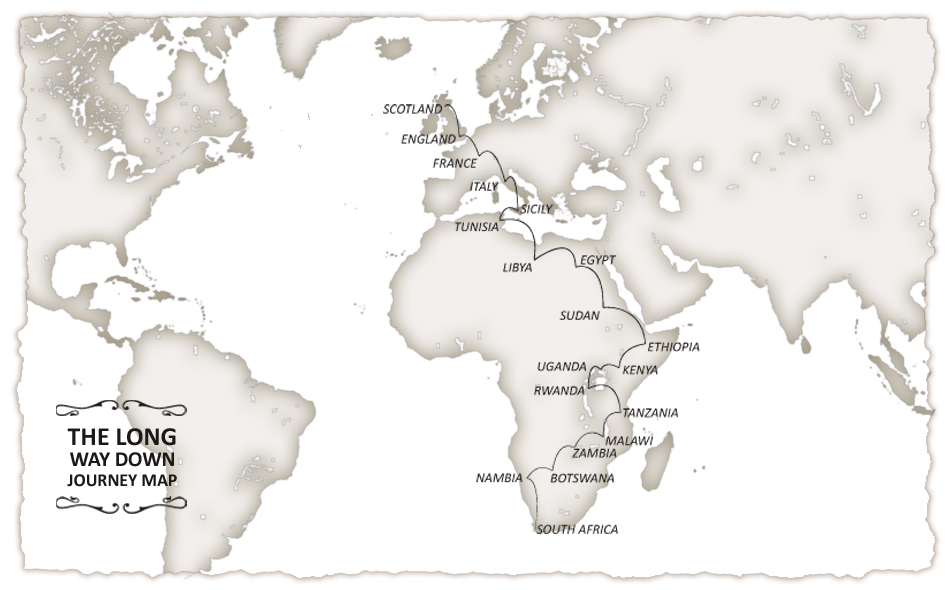 But the bikes weren't left as standard! They were completely kitted out with the best gear that would allow them to get across the African terrain as trouble free as possible! Parts were added for rider's comfort as well as crash protection, with the aim to make the bikes as 'Africa proof' as possible. Of course – communication and filing gadgets were also added, essentials to provide the viewers at home with the best experience as possible!
Now for the technicalities!
Touring; a larger luggage rack had to be incorporated (the tent has gotta go somewhere!), a taller windscreen for protection from the harsher elements, adapted shock absorbers and headlights, rugged metal panniers and most importantly, a seat covered in canvas to reduce sweating!
Protection; improving protection for the bike mainly involved covering vulnerable areas with sturdier guards. Stronger and larger engine bash plates were used, as well as brake reservoir protectors and tough rocker-cover guards!
Tyres; they were changed throughout the trip, depending on the ground that was being ridden. Throughout Europe they both used road tyres, but then when they reached Africa, a switch to the 'knobblies' took place. They used the latter throughout their last trip 'The Long Way Round' but they wore pretty quickly and sent a lot of vibrations up to the riders, making their riders uncomfortable.
Gadgets; GPS for the bikes, two rider-operated cameras – one that can be fitted to the helmet, the other to any part of the motorcycle! Charley spoke about how all of their walkie-talkie equipment that keeps them communicating was stored in their panniers, as they didn't "want to look too military!"
With few crossing delays, bar having to bribe the Tunisian officials with a few bottles of vodka and no serious injuries, despite a few minor crashes, the team made it to Cape Town, raising awareness of UNICEF along the way and ultimately selling McGregor's bike for £85,000, all proceeds towards UNICEF.
Ewan and Charley arriving at The Pyramids
Terms and Conditions
The expression 'promoter' refers to Devitt Insurance Services Limited, registered in England under company number 2438974, whose registered office is at North House, St Edwards Way, Romford, Essex RM1 3PP
Terms and Conditions:
There is one prize available, which consists of a framed 'Long Way Down' poster signed by Charley Boorman.
Entry is open to UK residents only. Entry is not open to employees of Devitt Insurance Services Ltd. or anyone involved in the administration of the draw.
To enter the prize draw, simply 'like' the Devitt Insurance Services Facebook page
The prize draw will run from 1pm (GMT) on Wednesday, 5 March 2014 to 5pm (GMT) on Monday, 31 March 2014. Only 'likes' during this period will be counted.
The winner will be selected if they satisfy the conditions of entry set out here.
The winner will be selected randomly on Tuesday, 1 April 2014.
The winner will be contacted via Facebook with details on how to redeem the prize.
In the event that the prize is not claimed by 5pm on Friday, 4 April 2014, the prize will be deemed forfeited and the promoter reserves the right to select an alternative winner.
No purchase is necessary.
The promoter's decision is final.
No cash alternative is available.
Entering the prize draw signifies the entrant's consent to these terms and conditions.
The promoter accepts no responsibility for unsuccessful entries due to technical, communication or other problems.
The winner agrees to take part in any publicity connected with this prize draw.
The promotion is in no way sponsored, endorsed or administered by, or associated with, Facebook.