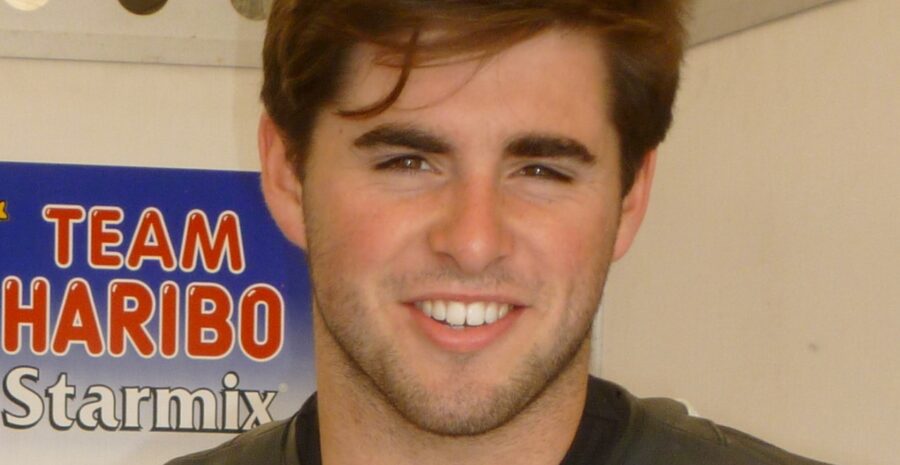 Profile
Name: Jordan Gilbert
Age: 17
Lives: Uxbridge
Education: College studying for a 'B' Tec in Physical Education and Business Studies
Bike: Triumph 675R
Three cylinder – approximately 125bhp
Torque – 75Nm as standard
Quickshifter and Slipper Clutch
Scorpion Race Exhaust
Data Logging
Racing: BSB National Superstock 600
First road race in the Superteen class (Aprilia RS125) and won the Robin Ovenden Trophy at Bemsee
Superteen Championship runner up with various class wins (Aprilia RS125).
3rd in Minitwins Junior Class (Suzuki SV650 – also set the new class national lap record at Oulton Park, which still stand to this day.
BSB National Superstock 600 Championship – Team HARIBO Starmix Triumph 675.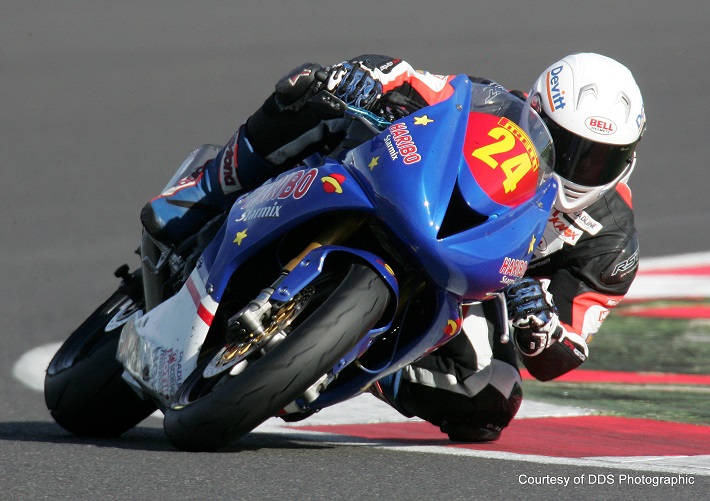 A typical day in the life of Jordan Gilbert
When I awake I'm normally thinking of racing. It's a love that keeps me very busy. But for five days a week I have to remind myself that I am actually going to school. After a quick shower I prepare and eat my first meal of the day, usually porridge, and then it's off to school.  As a second year sixth-former, it's much better than school used be, so I've no complaints.
I am studying for a B-TEC in Physical Education and an A-level in Business Studies; my early morning lessons consist mainly of sport; I'll then grab my cold box and eat my pre-prepared early lunch; maybe it'll be chicken with salad and pasta. I'll then attend lectures on Business Studies.
My formal school day ends quite early – often around 1:30pm. Once home, I'll complete some home study and I'll eat again at around 4:00pm. After waiting to properly digest, I then head straight to the gym.
I complete some heavy gym sessions and then head for home; by now I'm hungry again.  Luckily there is more food coming – to my delight, beef and veg. I'll then take my favourite spot on the family sofa, and relax; hopefully to watch football or some kind of motorsport.  At around 10:30pm I head to bed, ready to do it all again tomorrow. I do this – almost as a religion – to keep in good shape for my racing.
Diet
My everyday diet has been tailored to help me achieve my own strict personal targets; I'm on a food plan that suits my body and blood type and specifically to help me reach and maintain my own ideal racing weight and energy level.  My food-intake consists of a healthy selection of high quality fats, carbohydrates and proteins.
I prepare and cook all my own meals, often preparing three days' meals in one go. Doing it that way means that I don't have to cook every day; and I can grab what I need for school each day saving me time and effort, and keeping me out of mum's kitchen.
8:00am – Early wake-up and eat 70g of porridge, a good source of carbohydrates to keep the energy levels up for the start of the day and to last me until the next meal.
12:00pm – One chicken breast, with a tub of salad and one cup of wholemeal pasta. This is my favourite meal of them all.
4:00pm – The next meal is 100g of white fish with one cup of sweet potato with mixed vegetables. Adding Worcester sauce does make the meal less bland.
8:00pm – 200g of lean mincemeat cooked with mixed vegetables again. I also add Worcester sauce to give this meal a little more flavour.
Fitness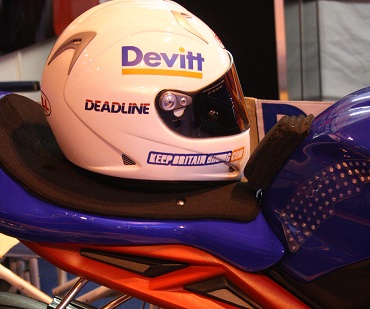 I have a strict fitness regime that I stick to, week in week out.
Monday – I complete one hour cycling – either indoors or outdoors depending on the weather; I use a turbo trainer so that I can train indoors on the bike when I need to.
Tuesday – This is my rest day. I normally complete homework or shoot off to my part-time job. But when I am not doing either of these things, I'll jump on the bike and turbo trainer to get in a little bit more training.
Wednesday – I have a gym training programme to complete every Wednesday. It is a compilation of interval, high intensity training with leg and some core work. Building these areas helps me for when transferring weight from one side of the race-bike to the other; that movement requires quick explosive leg work; this strength should help me achieve faster lap times.
Thursday – I play a lot of football and have done since I was very young. I'm at football training from 7.00 – 8:30pm. That's good for me because it isn't as strenuous as the weekly training but it is still active and hard work and keeps my fitness up without having to work hard at the gym or on the bike.
Friday – Interval training, the hardest and most intense workout of them all. I first warm up on the running machine to increase my heart rate and body temperature. The idea of interval training is to complete explosive exercise, very high in intensity but only for a short time, but lots of it. I carry out interval training on the rowing machine, by rowing 30 seconds flat out, and then having 30 seconds rest. This then counts as one repetition. I have to complete 10 repetitions. Due to the intensity of this exercise, stretching and then warming down is essential.
Saturday – Cycling. I complete a minimum of one hour cycling on Saturdays, but I also take the bike off the turbo trainer and take it out onto the roads for a ride for a more strenuous work-out.
Sunday – Football match. I play a full 90-minute football match; that's great for fitness, as I have to work harder than at training; a match is great for cardiovascular fitness.
Personal Training
I do all of this under a fitness programme that's designed to improve my lap- times and technique on the race track.  Jack Groves, a former HARIBO Starmix rider, runs a racing-fitness consultancy called The RaceFit Programme and he's been my trainer throughout this winter. He knows the ins and outs of racing and knows the physical demand of it. He has helped me enormously in terms of training and has provided me with diet- and exercise- plans each month in the run up to the 2014 season.  And it has paid off massively.
I have dropped from 76kg to 70kg a total of 6kg in two months. On the bike, this has made huge improvement in my mobility and also to the bike's speed. Also, my functioning processes on the bike have vastly improved. The fitter I am, the more oxygen I am bringing in, and my heart works less, this allows my body to resist fatigue and work harder than ever. My general muscle fitness is so much better, especially my arms.  During our testing sessions over in Cartagena, Spain in early-March 2014, thanks to my new higher-level of fitness, I didn't get any suggestion of arm pump –  that's the curse of the unfit or tense rider –  no arm-pump throughout the many hours that we spent out there on the test-track.
It's going to be a great season!  Please wish me luck!
Jordan Gilbert; #24
Team HARIBO Starmix at British Superbike 2014