If you are attracted by the idea of zipping around town on your very own motorbike, you are definitely not alone.  According to research published by ReportLinker.com, demand for motorbikes, including electric two-wheelers, will grow by 7.2 per cent per year to 2016.  The global motorbike industry will benefit as a result, with revenues forecasted to rise by 8.7 per cent per year.
More income means more bikes          
Much of the growth in demand comes from the Asia-Pacific region, particularly the Chinese market.   The report suggests that rising standards of living in developing countries has driven this trend.
As average income in these markets continues to go up, more and more people are able to afford the purchase and maintenance of a motorcycle.  So instead walking, riding a bicycle or using public transport, many are choosing to ride a two-wheeled machine to get from A to B.
Internal Combustion Engines (ICE) to continue worldwide domination
ICE motorcycles will continue to dominate the global market.  In fact, the demand for this type of machine will grow by 7.9 per cent per annum to 2016, accounting for around 71 per cent of total motorcycle demand.
Electric bicycles (e-bikes) or electric motorcycles (e-cycles) on the other hand, will remain a niche product in most countries apart from China.  The demand for these machines will grow at the same rate as the overall motorcycle demand, so at around 7.2 per cent per annum.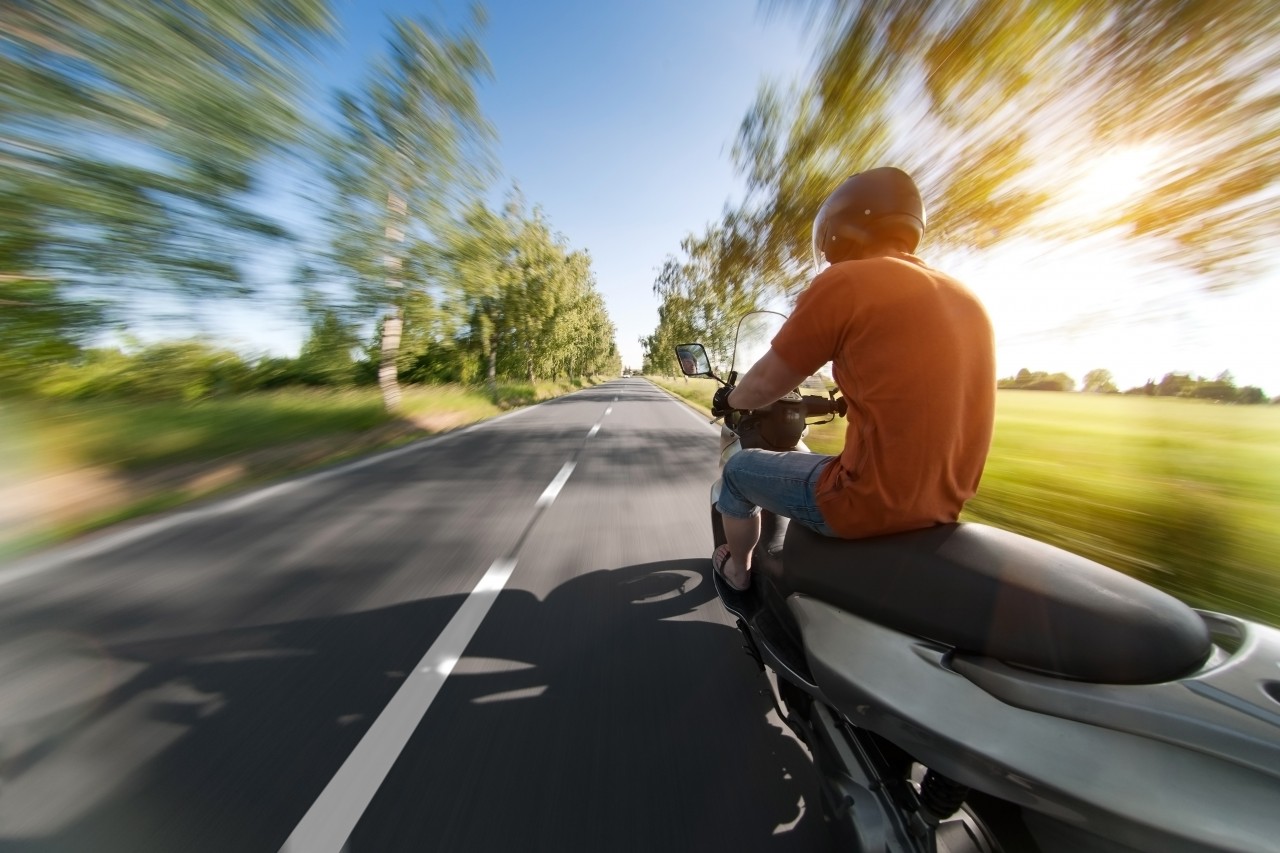 Why many love to ride a motorbike
As experienced riders will attest, there is nothing quite like the thrill of cruising on a motorbike.  Unlike other modes of transport, the rider has great control over the manoeuvring of their machine.  Since there is less protection than sitting inside a vehicle, many riders feel that the danger involved heighten their sense of enjoyment.
Apart from the thrill of the journey, there are practical reasons to go around on a two-wheeled machine as well:
Motorcycles provide better fuel economy, especially as many bikes can achieve an impressive 60-70 miles per gallon.  While there are short term fluctuations as you would expect, the long term forecast for petroleum prices are predicted to increase, making fuel efficiency an increasingly important attribute for all commuters.
Parking a motorbike is easy and many parking spots for bikes are free.
Motorbikes do less damage to the environment than other modes of transport.
Many places allow motorbike riders to ride between lanes, meaning you can get from A to B sooner.
Riders are a part of a larger biker community
For many motorcycle enthusiasts, riding also gives them a sense of belonging.  The biker community across the globe are known to be tight knitted, with special hand gestures being a common way of acknowledging another rider as he or she passes.  Although bikers can enjoy being a part of a big group, they can still retain their sense of individuality, through their gear or the way they kit out their bikes.
Of course, there is also an undeniable sense of freedom when you ride down quiet country lanes.  So, if you have been thinking about learning to ride, why not take some lessons and give it a try?