2014 is shaping up to be a fantastic year for biking, but you may be wondering where you can find the latest news, events and sneak peeks at what's coming your way. Check out these fantastic bikers who offer up all the latest and greatest motorcycling tit-bits, along with their own interesting views.
1.       Bill Dwyer from Atlas Rider
Bill runs Atlas Rider, a great website that offers fantastic touring tips as well as in depth descriptions of his own travels. Keep an eye on his musings for details on rides through cities, overnight trips and exploratory road trips throughout the US.
Bill certainly understands the thrill of the open road, explaining that "travelling by motorcycle is a unique and peculiar thing that is understood by few except those know of it first-hand. The independence and freedom of the open road is something that is lost when travelling by car. You are intimately connected with your surroundings."
For those who are interested in some of the best biking routes in the US for 2014, or simply want to share in his experiences and be inspired by adventure, then Atlas Rider is certainly one to keep an eye on. He is also a celebrated publisher with his most recent book, Anxiety Across the Americas, a great read about one man's 20,000 mile solo ride.
2.       Mike Werner from Bikes in the Fast Lane
This great site is full of motorbike news which is ideal if you want to stay up-to-date with all the latest in the motorcycle industry. Mike's take on biking is fun and fresh, from his early beginnings, describing motorcycle routes through France, to what his site has now become, which is an amalgamation of the best motorcycle news across the web.
As the site has moved from a hobby to a profession for Mike, you can be sure of high quality updates, especially as some of the information provided comes from other bikers and journalists in different countries, allowing for a comprehensive overview.
3.       Liz Frazier from Rippin-Kitten
A fresh female perspective on the biking world, Liz's blog is one to watch for her bright and colourful take on the open road, along with plenty of information and resources for both male and female riders.
Liz started publishing material due to the lack of online resources for younger, female bikers, and has now become an authority on the subject and someone to look out for when it comes to unbiased reviews and opinions of the latest biking gadgets. As Liz is an unpaid blogger, you can also be sure that her recommendations are genuine.

4.       Paul Crowe from The Kneeslider
Paul has developed The Kneeslider to such an extent that it is now one of the best sources for really good biking information and pictures, and it is usually first with the latest news in the motorcycle industry.
Paul is definitely one to keep an eye on when it comes to updates on engine development and futuristic concept bikes. His site offers visitors lots of great in-depth articles and videos looking at the biking industry from all angles – so there's plenty there to grab your attention, whether you're a bike enthusiast or an all-out bike adventurer.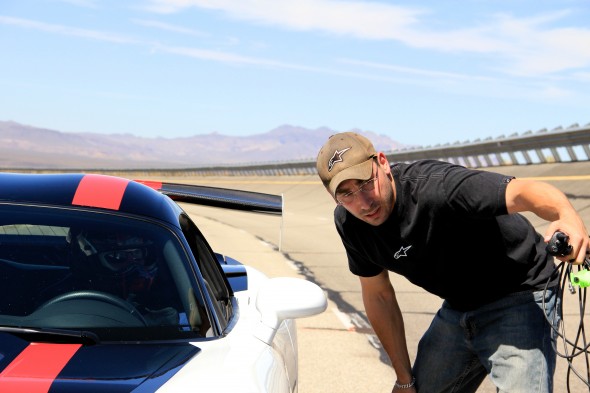 5.       Dylan Weiss from Twisting Asphalt
Definitely one to watch, Dylan Weiss is a motorcycle documentary director and producer, making him a fantastic authority in the industry. His site centred on sports bikes, and offers up plenty of reviews as well as bike tests and videos.
Dylan's passion for bikes comes through in his writing, as he notes the value of motorcycles which, in his view "offer tremendous price-to-power ratios which rival quarter or half million dollar sports cars for a fraction of the price – that's a nice way of saying they're affordable rockets."
His love of bikes began in earnest when he purchased his first Ducati, a yellow '03 749, and became part of the "growing legions of Ducatista" around the world. As a result, this intriguing blog is a mixture of Ducati related news and biker community news, but overall it is somewhere fellow bikers and biking enthusiasts will feel at home thanks to his personal passion.
These are just some of the top bikers to keep an eye on this 2014 for fantastic news, reviews and biking trip descriptions that are sure to whet your appetite for your next big biking adventure.