Czech Republic based supercar maker releases limited edition £75k motorbike
You've probably not heard of the Praga brand. Based in the Czech Republic, where it was founded in 1907, it's a heavy engineering firm which has made everything from trucks and buses to aeroplanes and military hardware.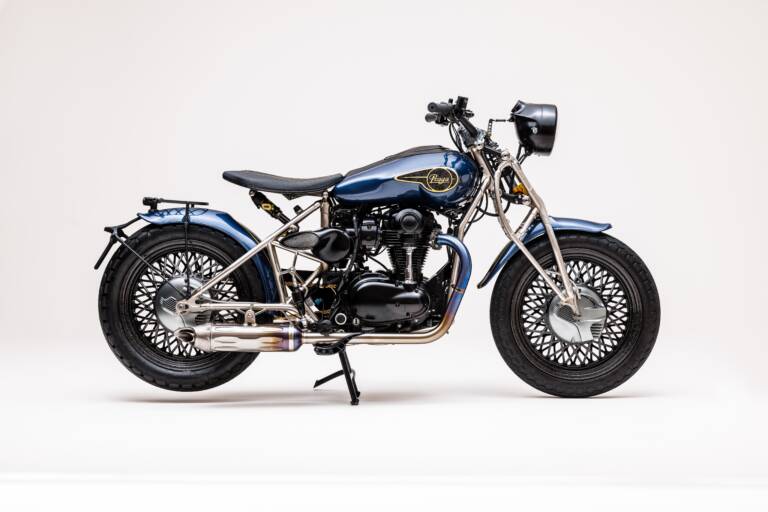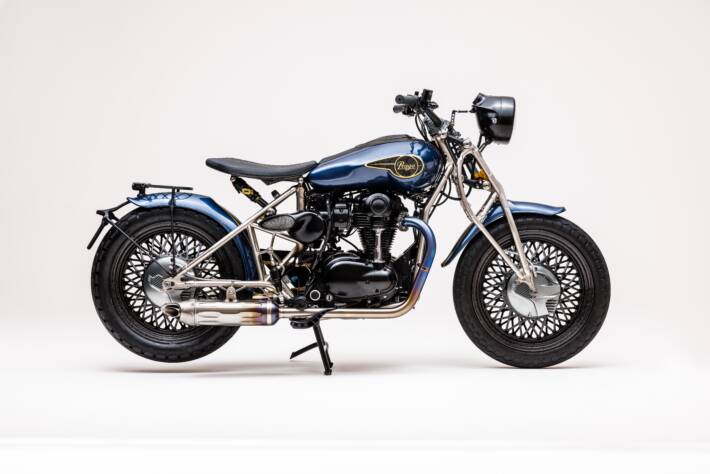 Now though, it's best known for its megabucks, limited-edition racecars and street-legal supercars. The forthcoming Praga Bohema supercar costs over £1million, and uses a tuned Nissan GTR engine that makes almost 700bhp, in a sub-1000kg carbon fibre chassis.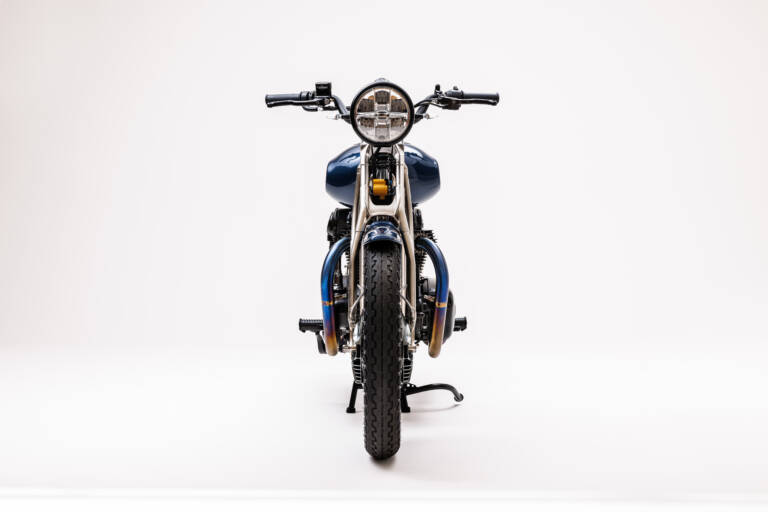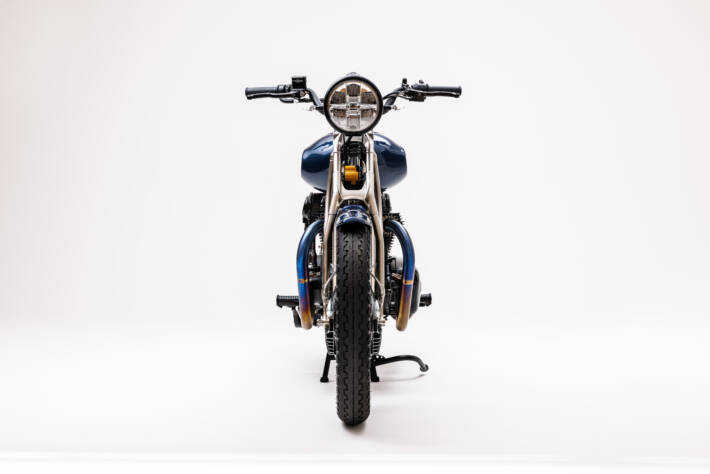 But the firm also has history on two wheels, dating back to before World War II, and it's a celebration of that heritage which brings us to this bike, the ZS800. Back in 1928, the firm produced a high-tech motorcycle, the Praga BD500, with a 500cc DOHC single cylinder engine and  impressive performance for the time.
And now, 95 years later, the firm is revisiting its past with a super-limited edition homage to the BD500.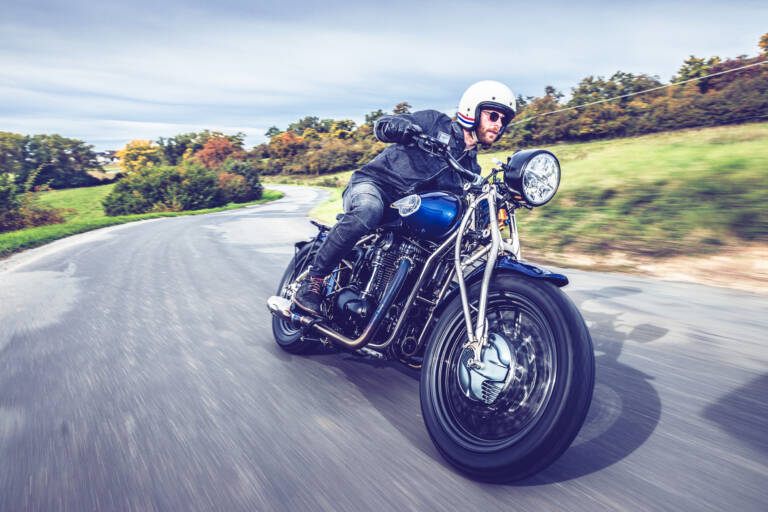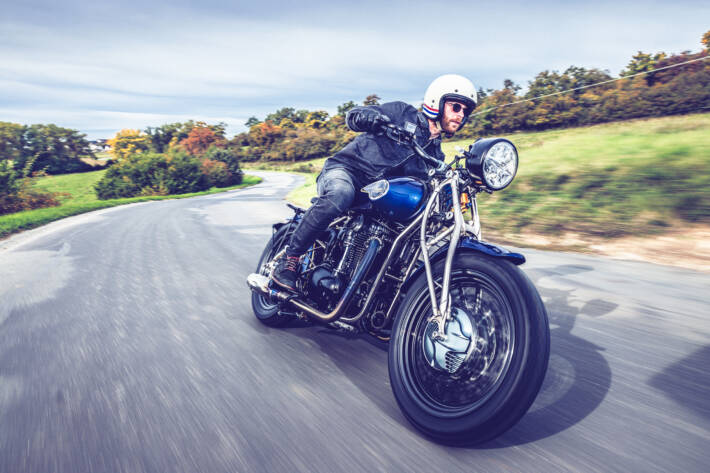 The ZS800 is completely bespoke, with an air-cooled 773cc four-stroke parallel twin motor. The single overhead camshaft is driven by a bevel drive shaft setup, it has a long-stroke layout with bore and stroke of 77x83mm, with a fairly low compression ratio of just 8.4:1, and a super-light titanium exhaust.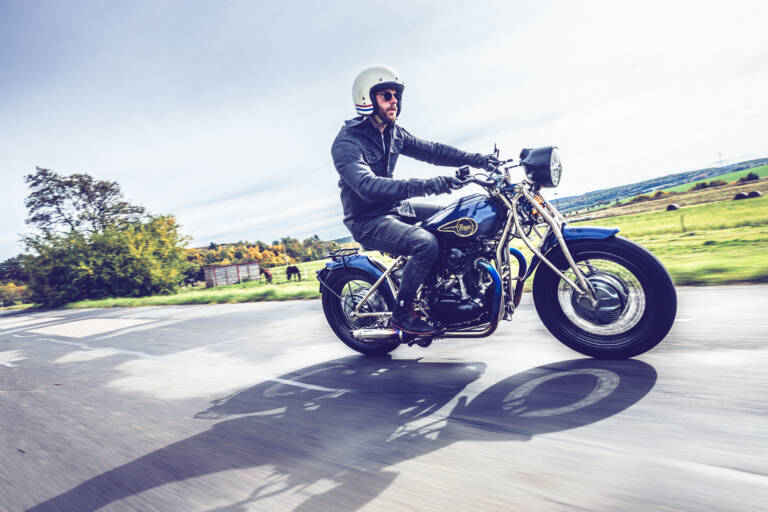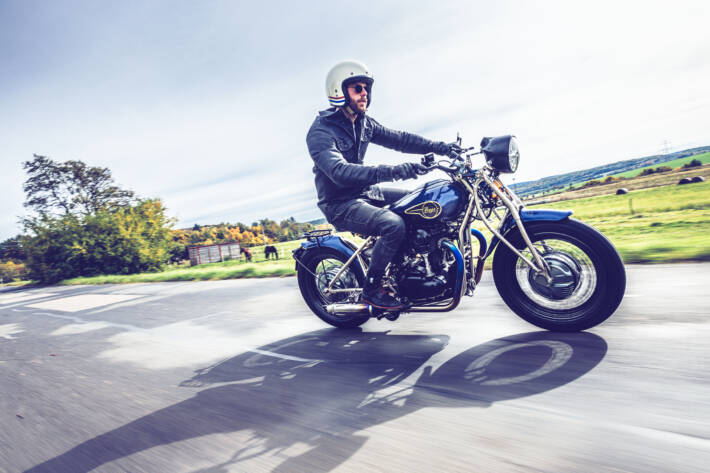 It makes a decent 50bhp, with 65Nm of torque, and drives the rear wheel through a five-speed gearbox. The chassis has an exotic girder front suspension setup, with a chrome-moly steel tube trellis frame and super-high end running gear.
There's an Öhlins TTX shock up front – but the back end is a bit different. There's an Öhlins 'rear' shock, sure, but it's only holding up the rider's seat. The actual back end of the chassis has no suspension, with the rear wheel held in an old-school hardtail frame design.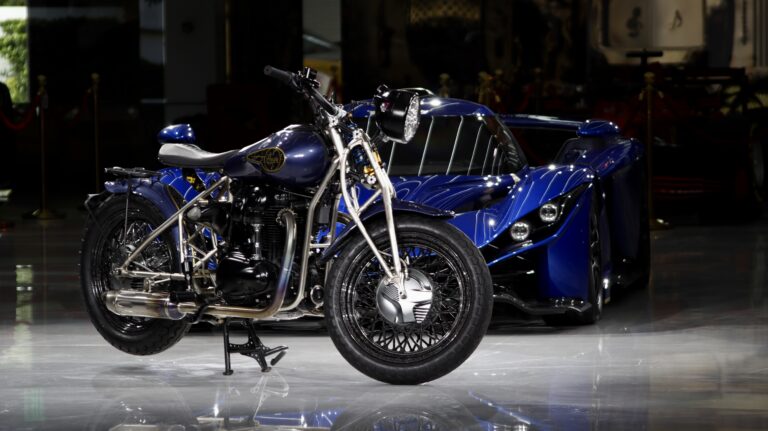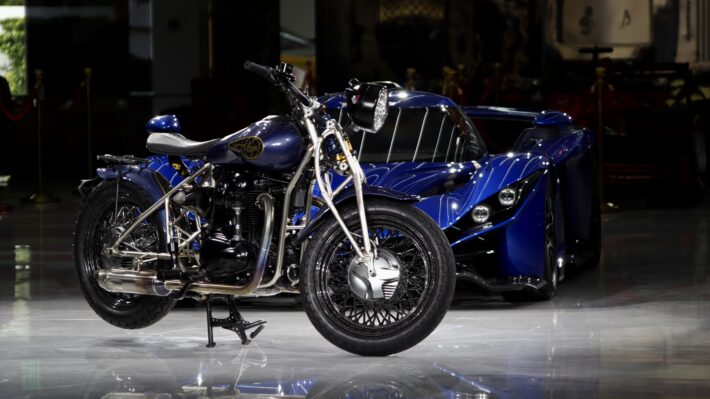 Meanwhile the wheels are carbon fibre, with carbon tensioned spokes. Almost all of the fasteners in the engine and chassis made from titanium, and the result of all this fancy trickery is a feather-light 158kg wet weight (just 142kg dry).
There's a price to pay for all this of course, and it's a jaw-dropping £75,550. Eek! That's nearly enough to buy two Ducati Panigale V4Rs (you will need to find another £2,440 should you plump for the shonky Italian duo), and they do have rear suspension…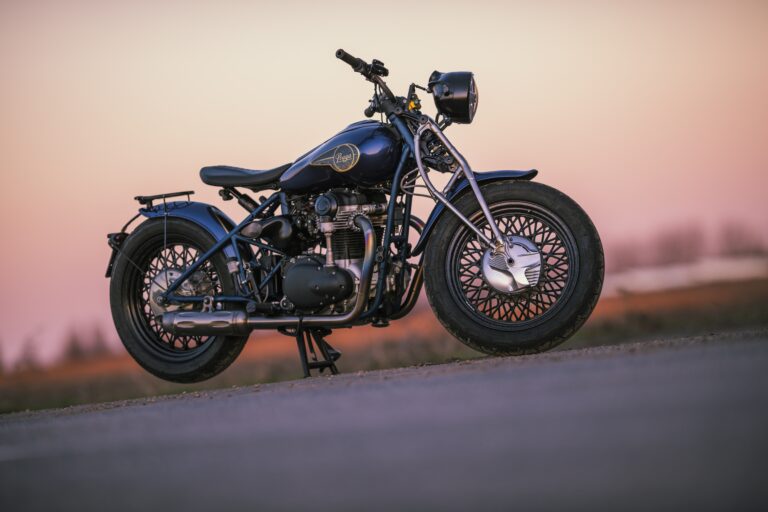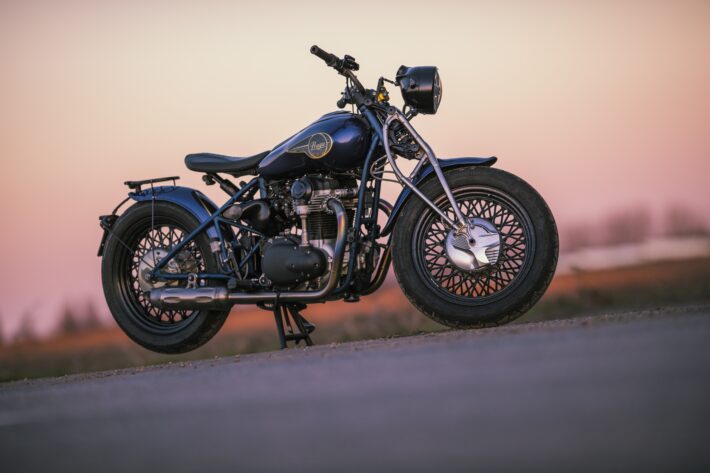 Only 28 ZS800s will be made, and the first one has already been sold, to a client in Dubai (where else?!). You imagine any ZX800 buyers will already have at least two Panigale V4Rs in the garage.
The ZS 800's Chief Designer, Jan Žuži, said: "Strong and extremely lightweight materials – such as carbon, titanium, chrome molybdenum steel and aviation duralumin – enabled us to reimagine the rigid rear wheel suspension, the front swingarm fork, and the hydraulic drum brakes.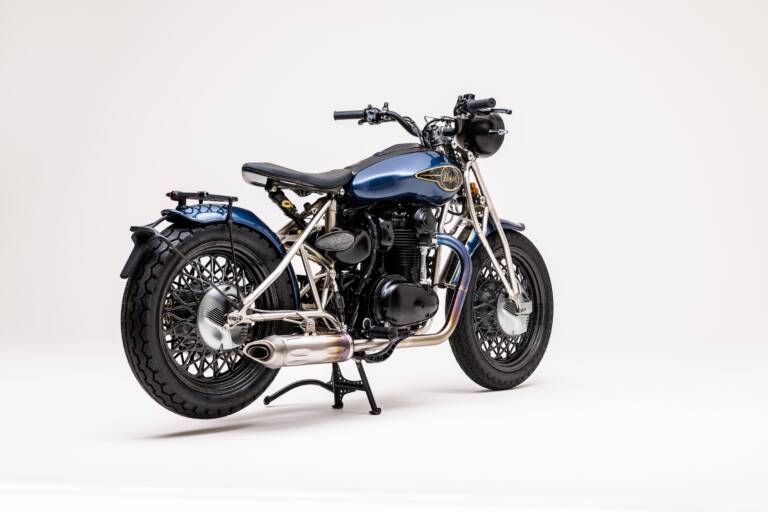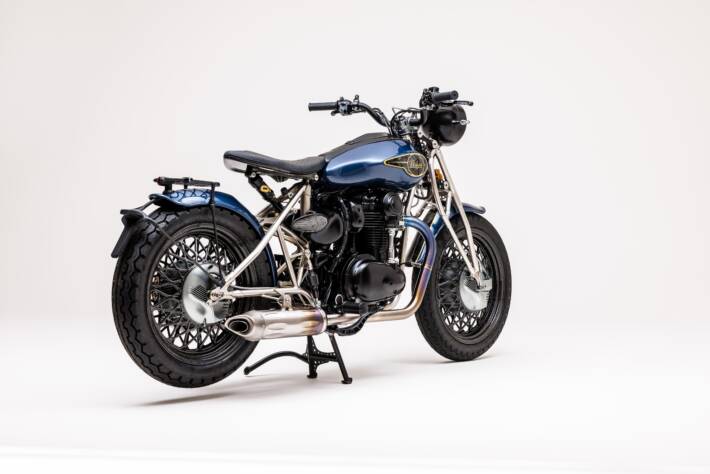 These futuristic materials and Praga sports division's latest production facilities have enabled us to transfer those elegant historical design elements to the present day, and to build a motorcycle with contemporary driving characteristics and a unique feel."
You'll know if there's space in your life for a Praga ZS 800. For more info, head to www.pragaglobal.com/motorbikes/zs800
Praga ZS800 SPECS
ENGINE
Engine type: Four stroke parallel twin cylinder, SOHC, four valves per cylinder
Bore & stroke: 77 mm x 83 mm
Capacity: 773cc
Compression ratio: 8.4:1
Exhaust: Titanium alloy
TRANSMISSION
Gearbox: 5-speed
Clutch: Multi-plate wet, Manual
PERFORMANCE
BODYWORK
Seat: Single seater with Öhlins fully adjustable suspension unit
Fuel tank: 11.5 litre
Mudguard: Forged carbon
CHASSIS
Frame: Chrome molybdenum steel frame – Swedish steel called DOCOL 15CDV6
Handlebars width: 800 mm
Handlebar circumference: 28.6 mm
Wheelbase: 1,435 mm
Rake: 27º
Trail: 100 mm
Seat height: 795 mm
BRAKES
Front brakes: Hydraulic double simplex drum 200 mm
Rear brakes: Hydraulic simplex drum 200 mm
SUSPENSION
Front suspension: Girder front fork with Öhlins suspension TTX22
Rear suspension: Hard tail rear with Öhlins TTX air under seat suspension
WHEELS
Front wheel: r18" x 2.5" forged carbon wheel with carbon tensioned spokes
Rear wheel: r18" x 3.5" forged carbon wheel with carbon tensioned spokes
Front tyre: Dunlop Roadmaster TT100 GP 100/90-18 56H F T TL
Rear tyre: Dunlop Roadmaster TT110 GP 130/80-18 66H R TT